Splash Mountain

Height Restriction: 40"
Ride Length: 11 minutes
Use Fastpass Here

---

After being loaded into log flumes (each flume has 4 rows that hold 2 people), visitors travel through the story of Brer Rabbit, Brer Fox, and Brer Bear. Everybody has a laughing place... yo ho ho... and Brer Rabbit's laughin' place features a very wet fall over 50 feet down! If you look quick, you'll see Space Mountain and Cinderella Castle off in the distance. Flat out, one of the best done rides in all of Disney. Follow the trail of Brer Rabbit, Bear and Fox up, down and all around... let us emphasize the DOWN part. Watch out for them falls, they're a doozie! The detail of the Audio-Animatronics animals and their homes is really impressive (You'll notice different things each time you ride). There is one spot (when the log flumes are located so that riders can see other people dropping) where the people on the right side of the flume will get wet.

The story continues with Brer Rabbit begging Brer Bear and Brer Fox to not throw him down into the Briar Patch. The drop that follows is very steep and everyone in the boat will get wet (extra water is added on hot days). Ride it first thing in the morning or late at night during a parade. By the way, just as you are dropping the 50 feet, your picture is snapped. Smile! Tip - sit on the left side in the back of the log flume for the driest ride.
July 2020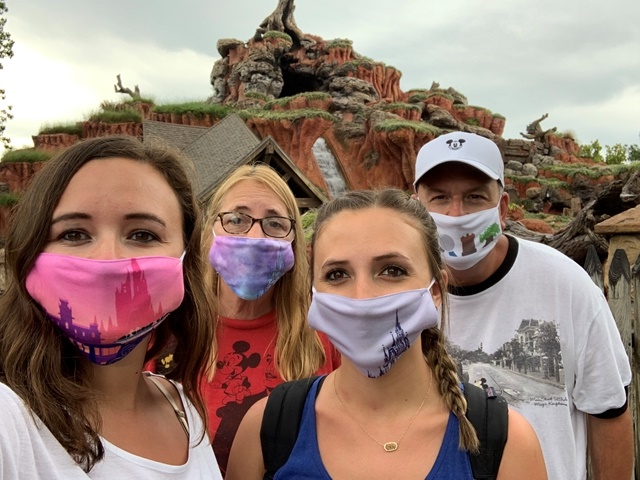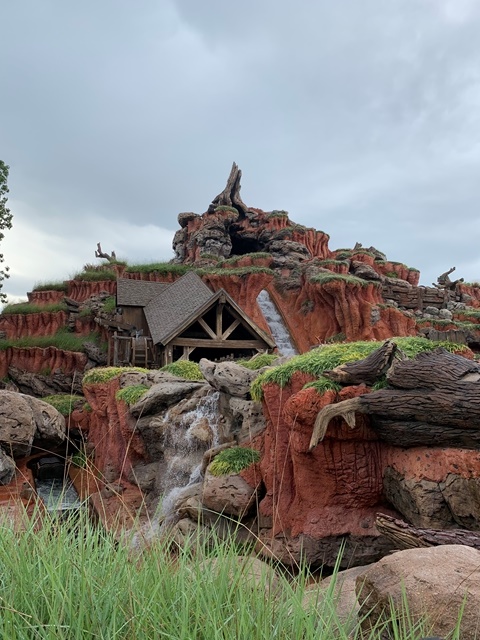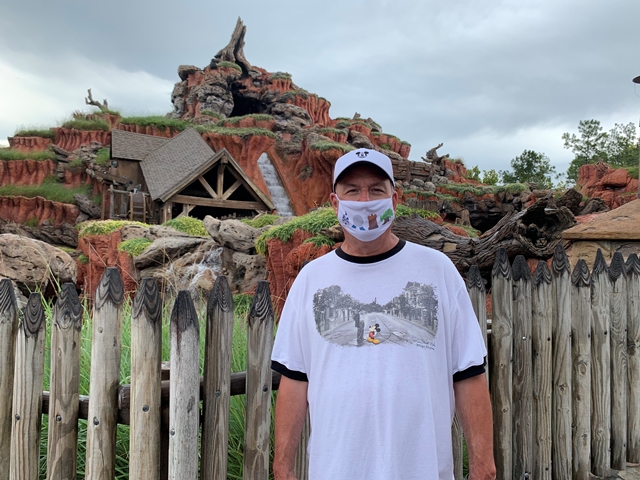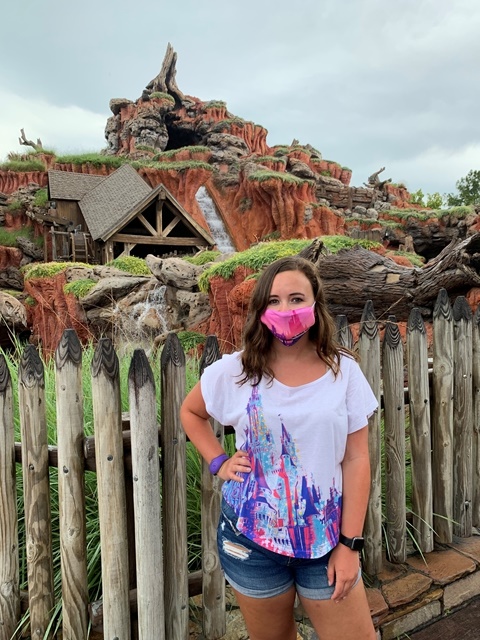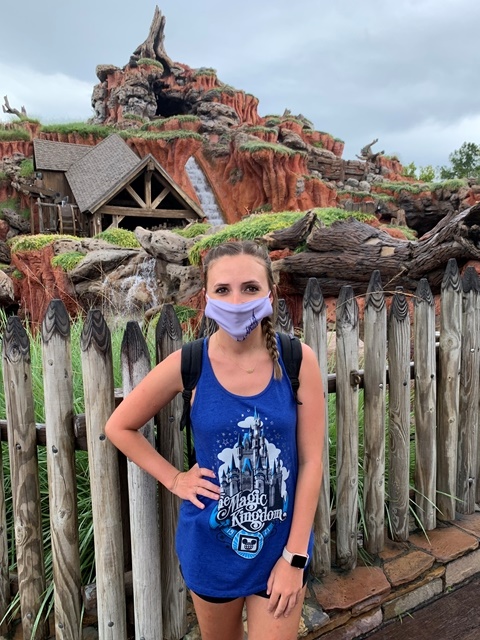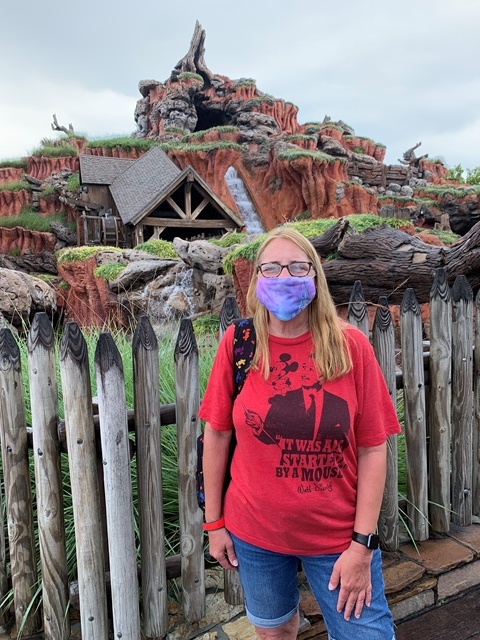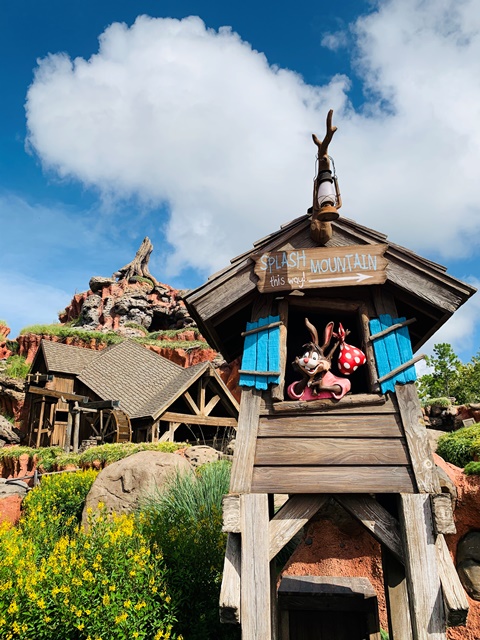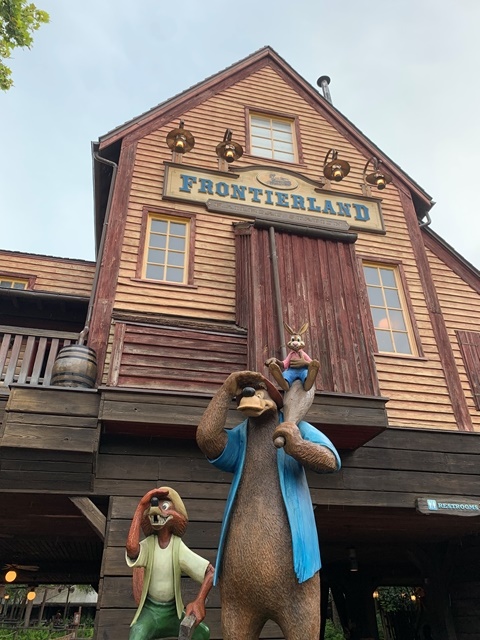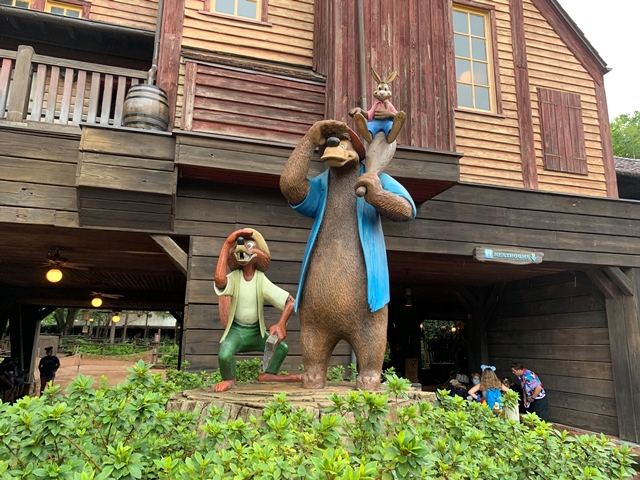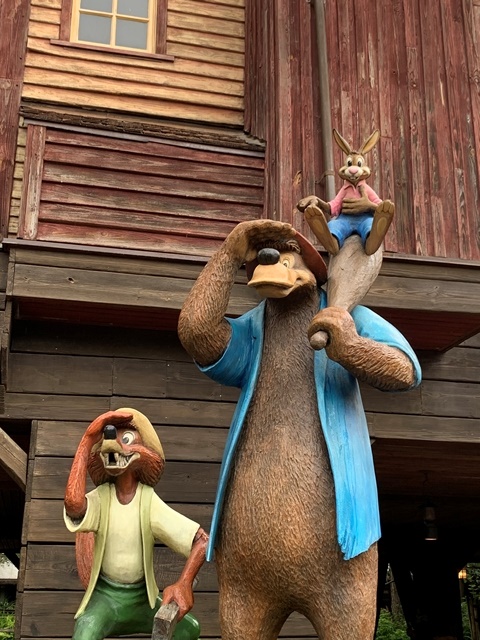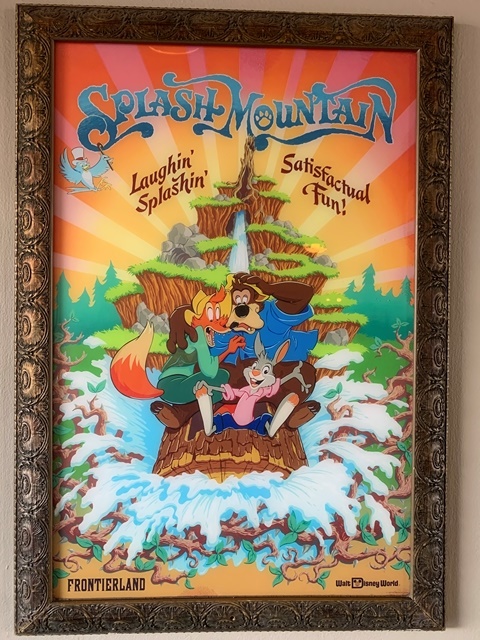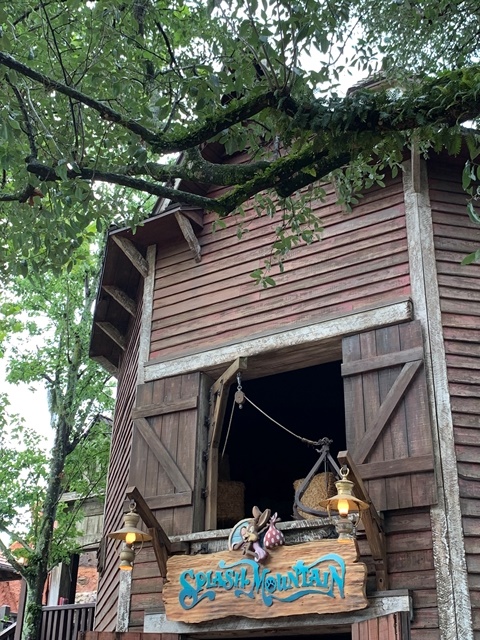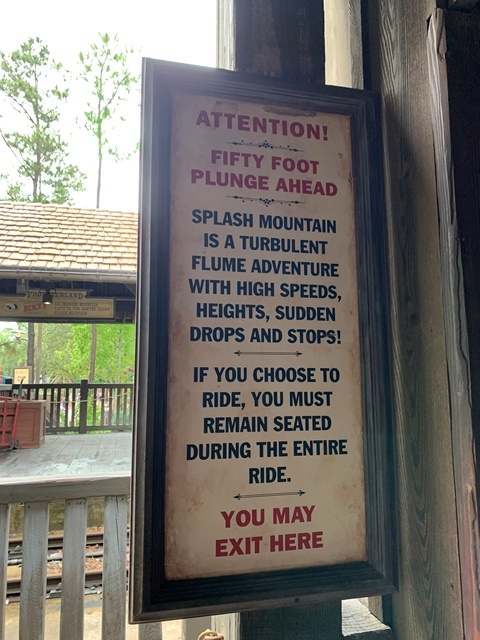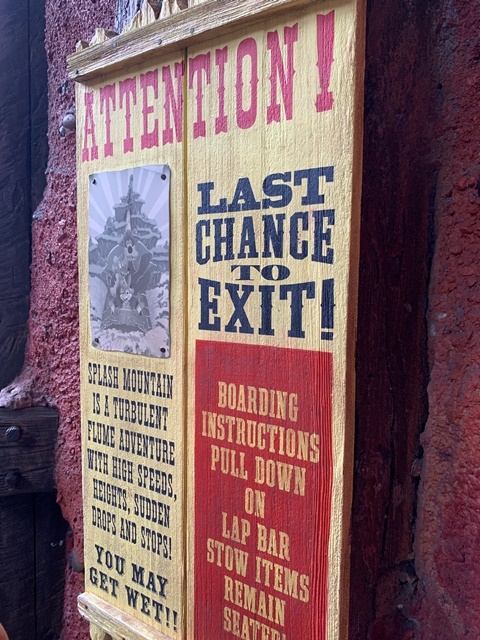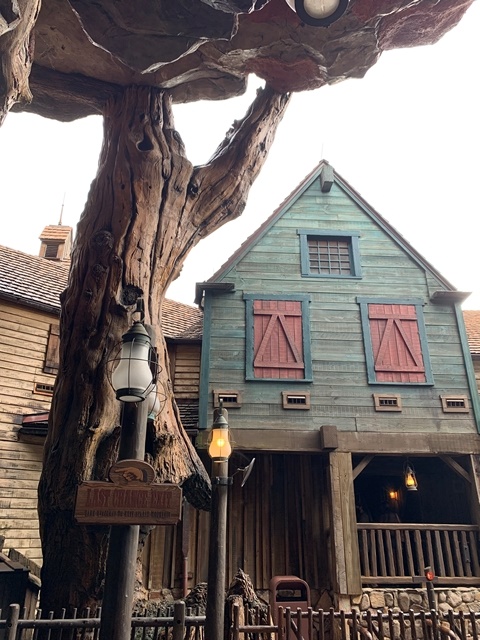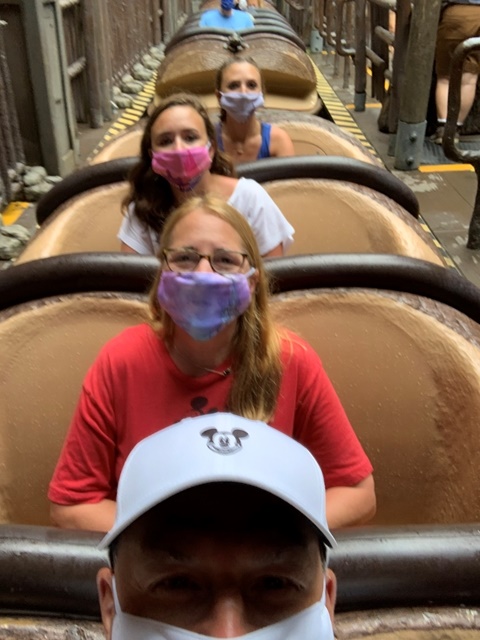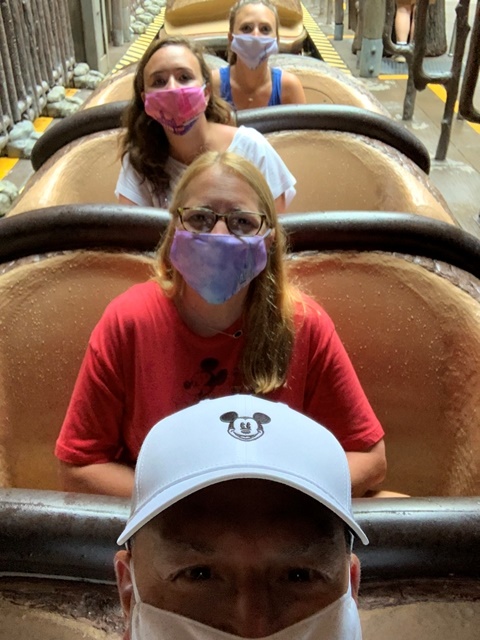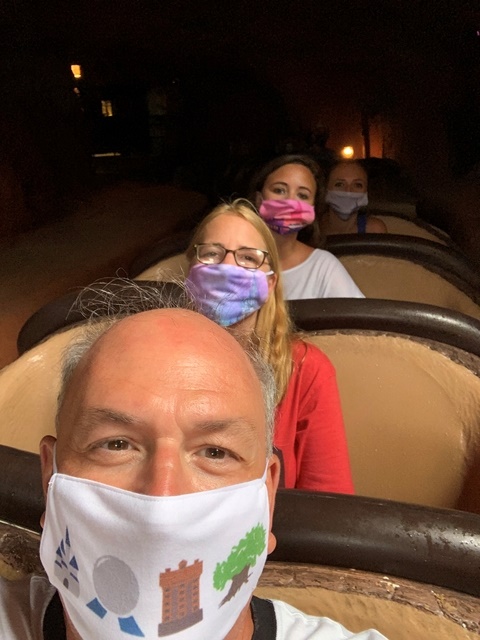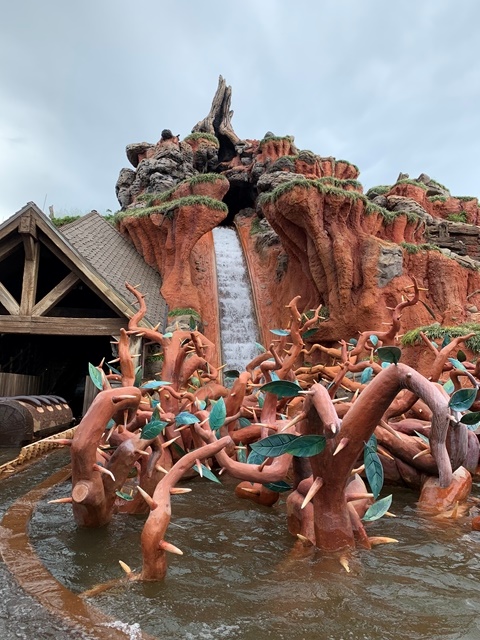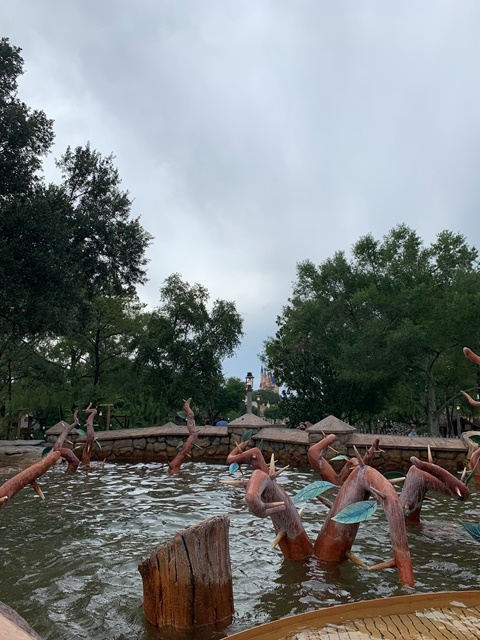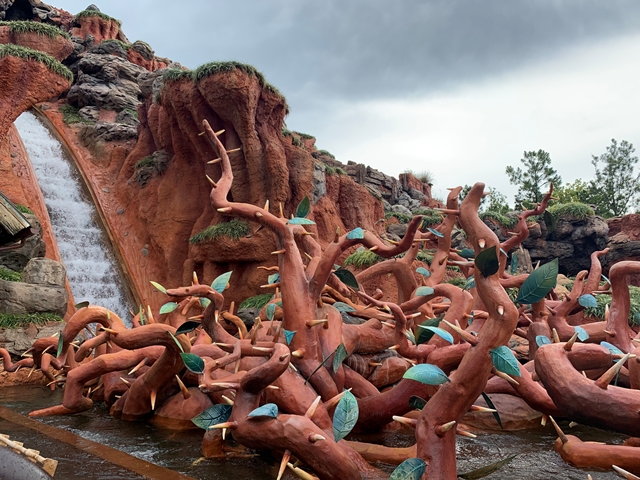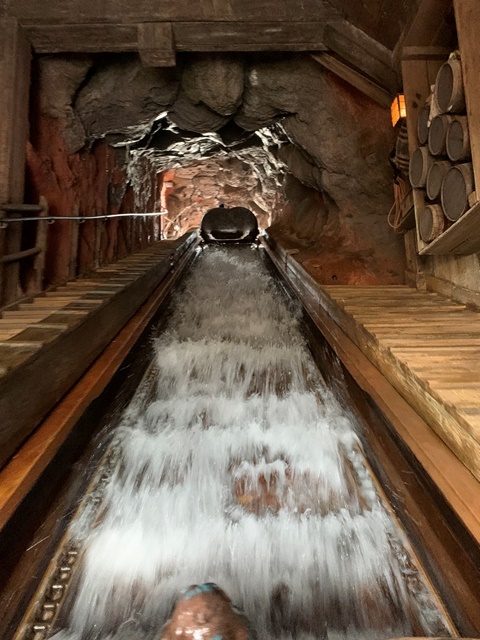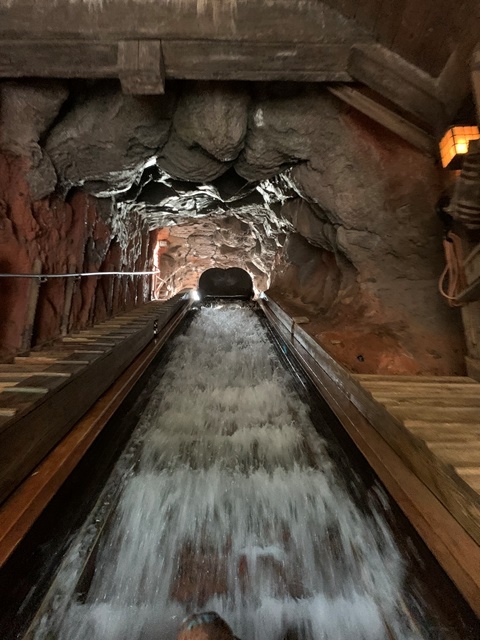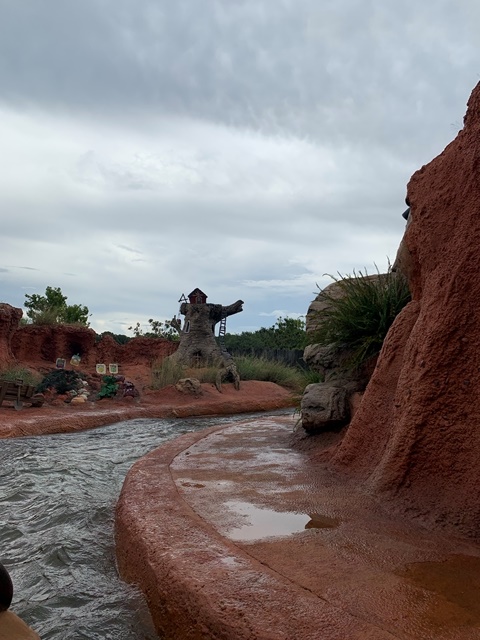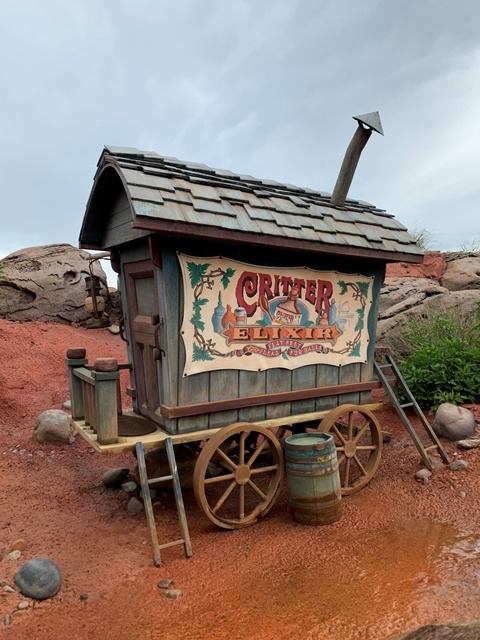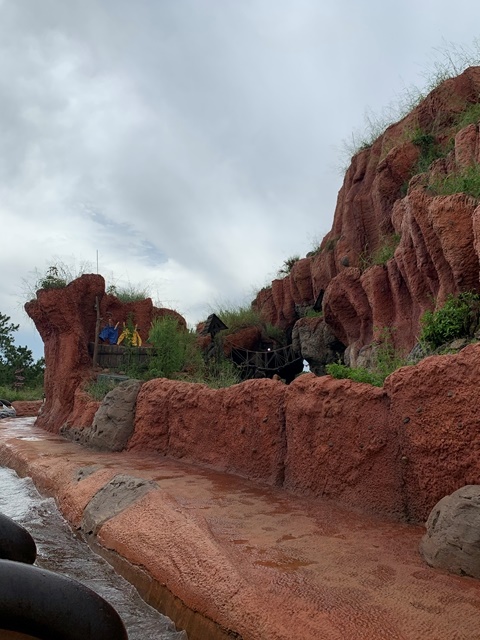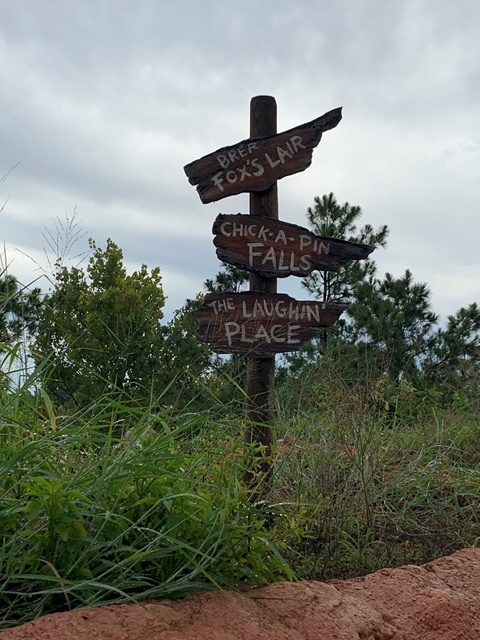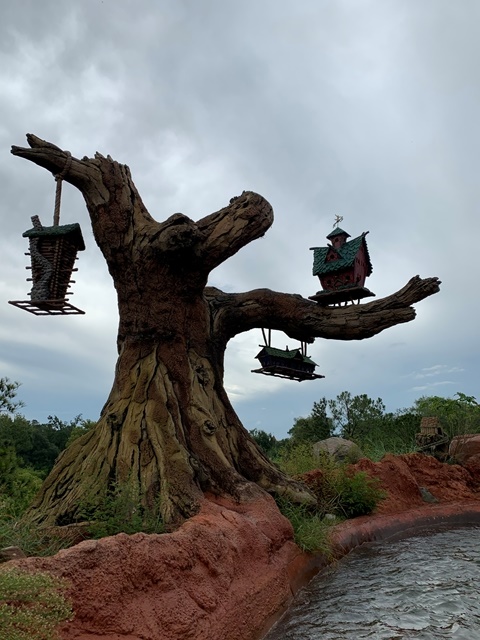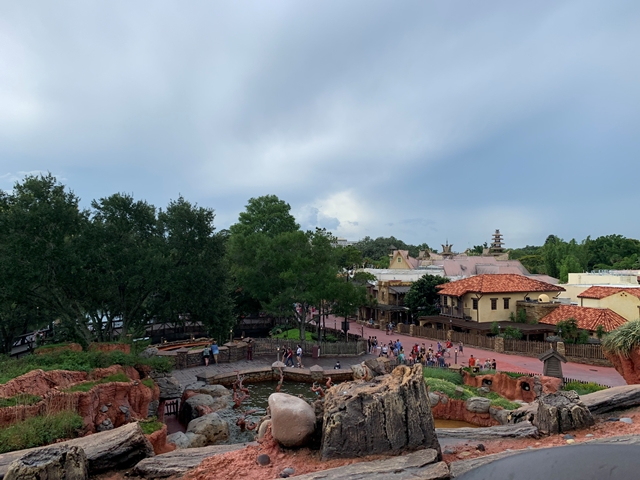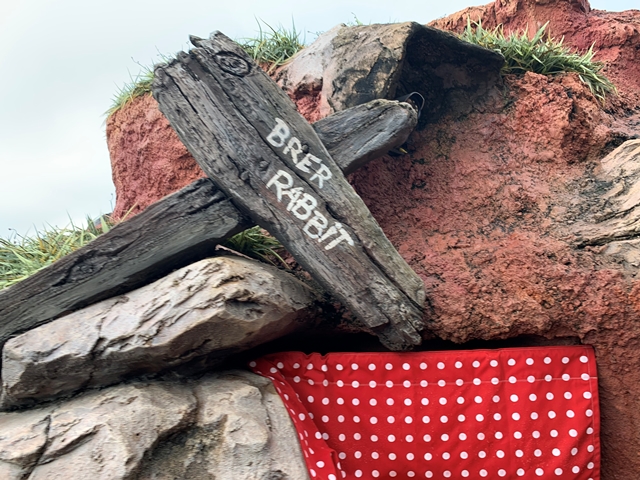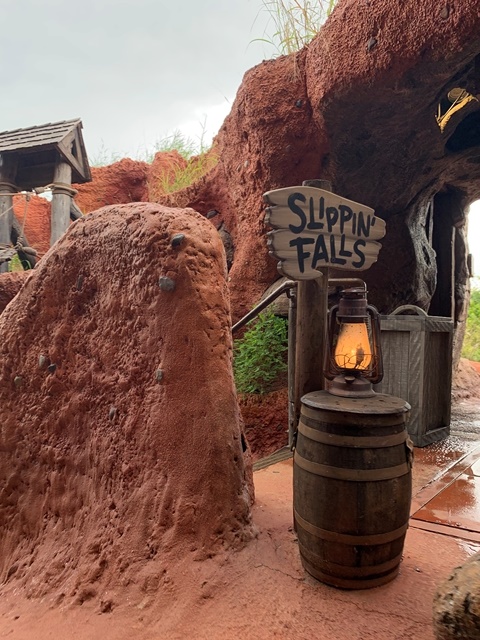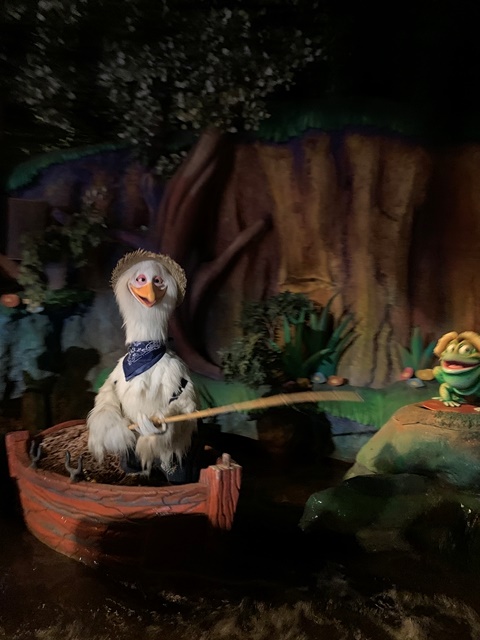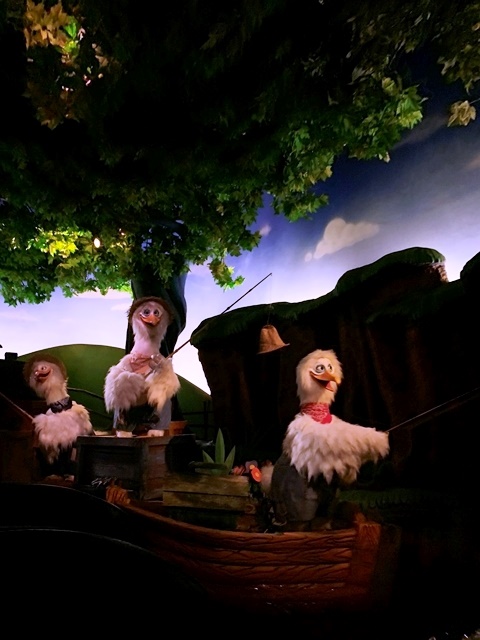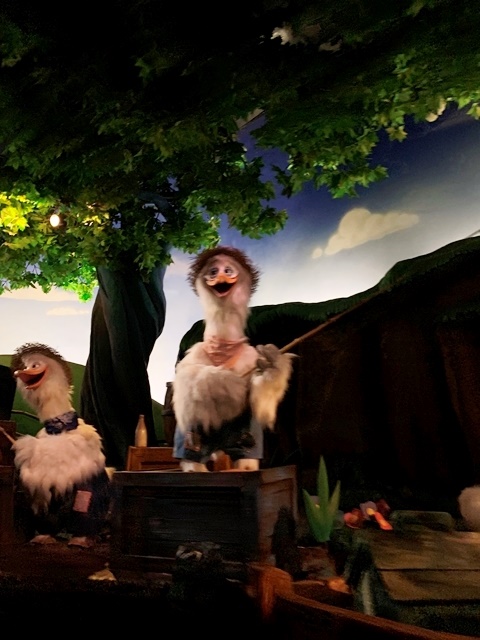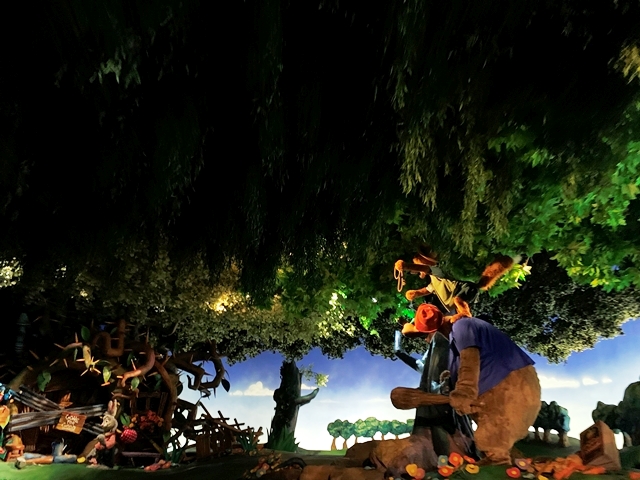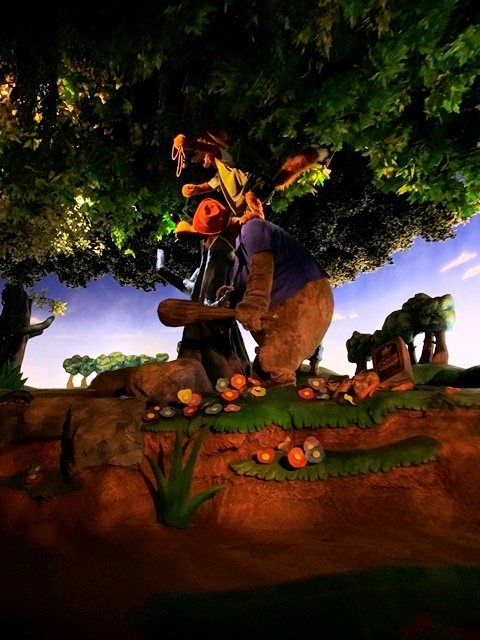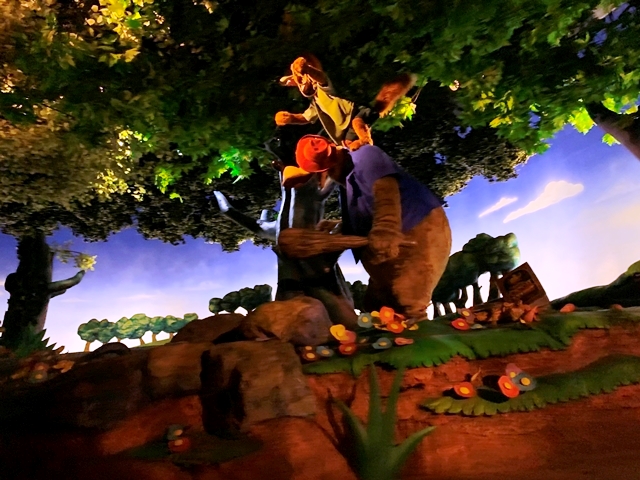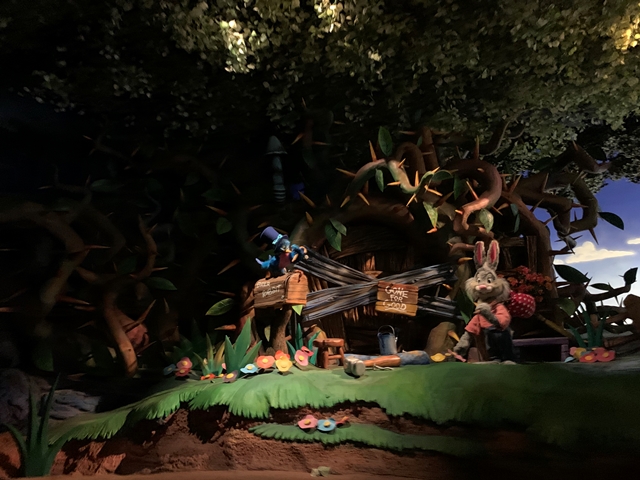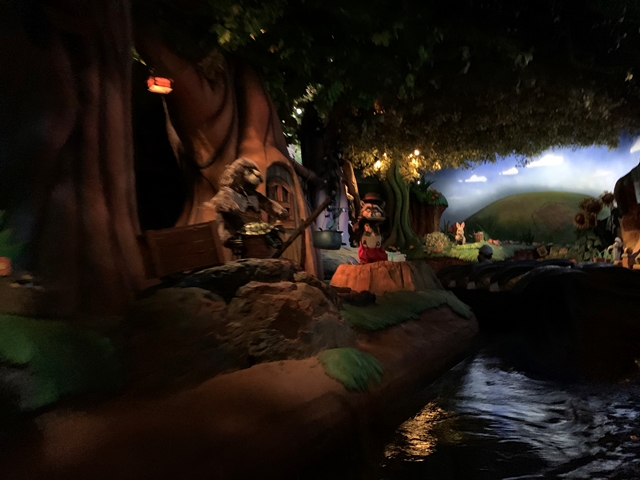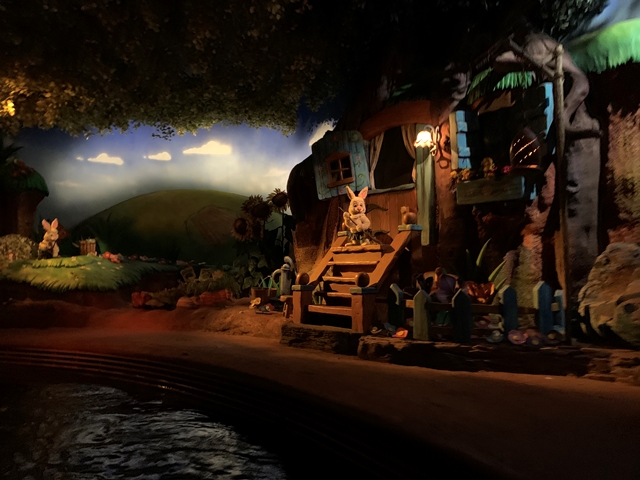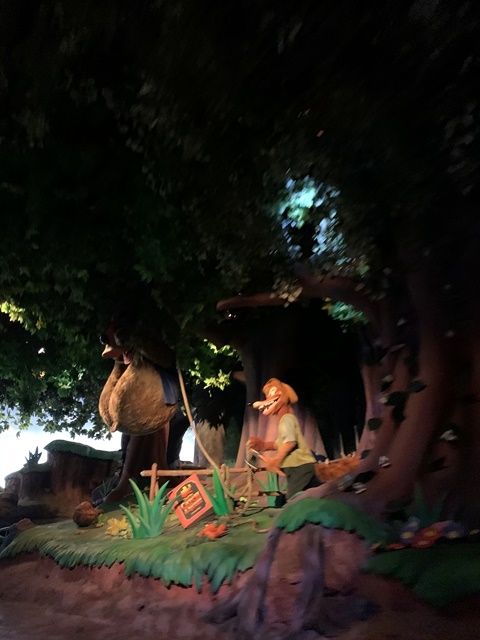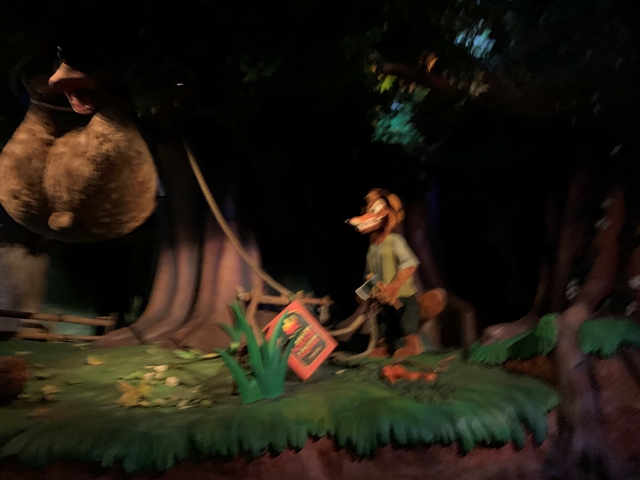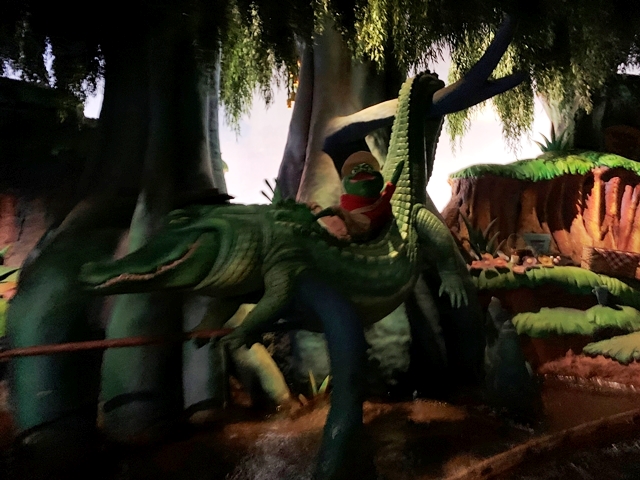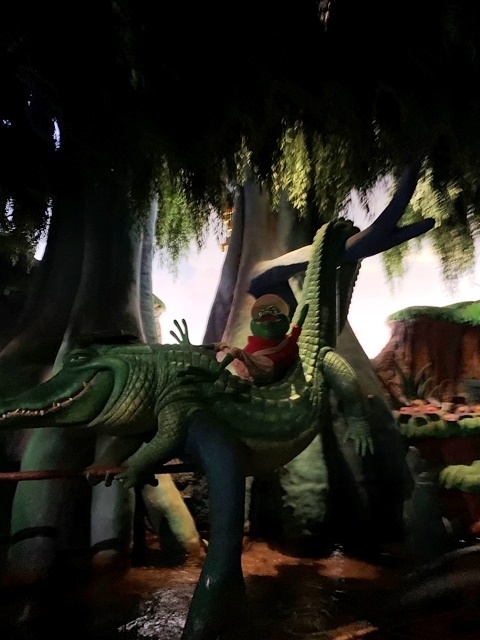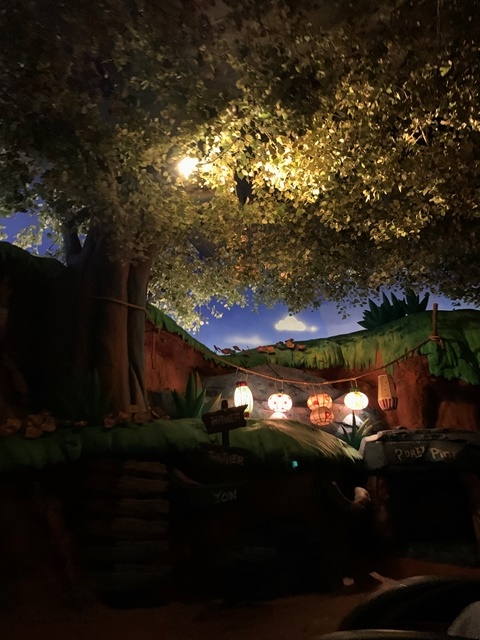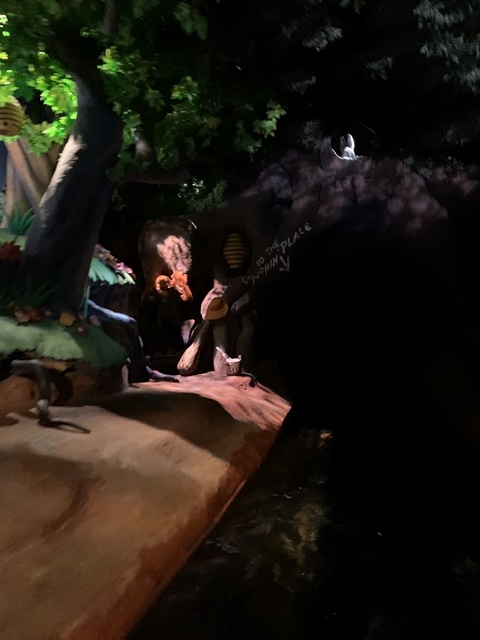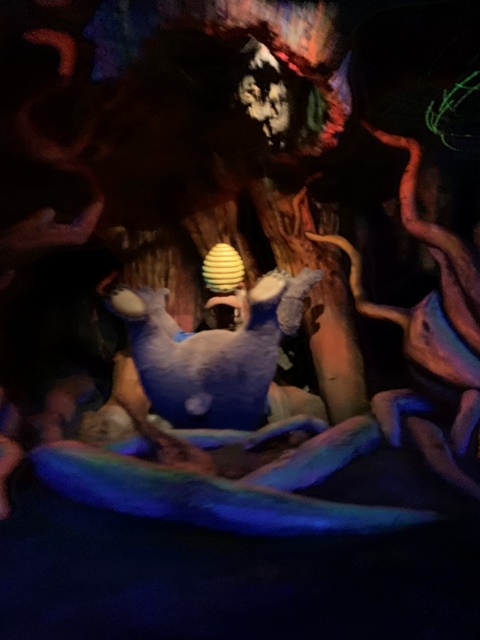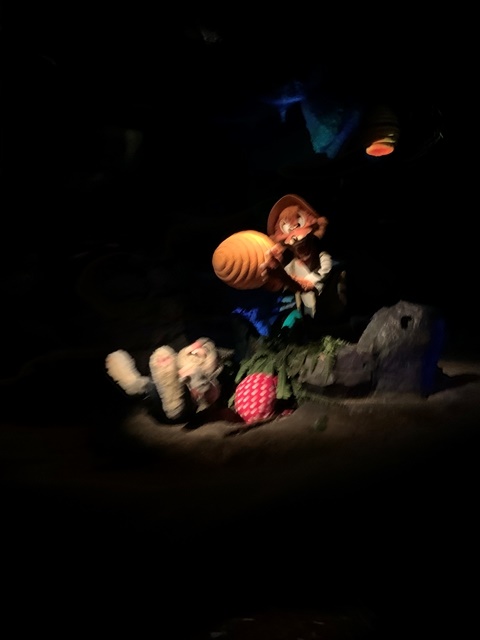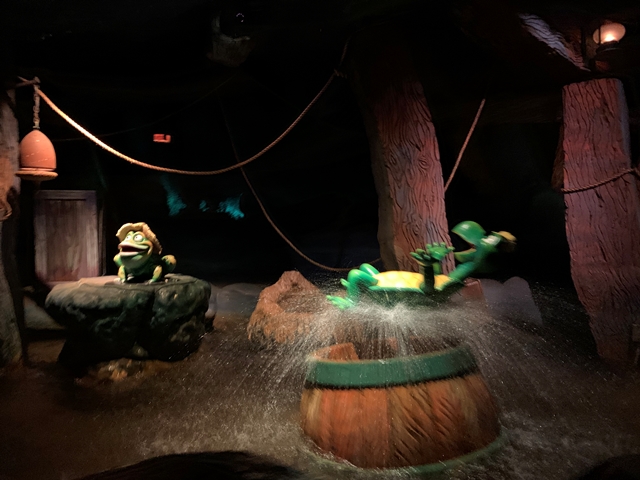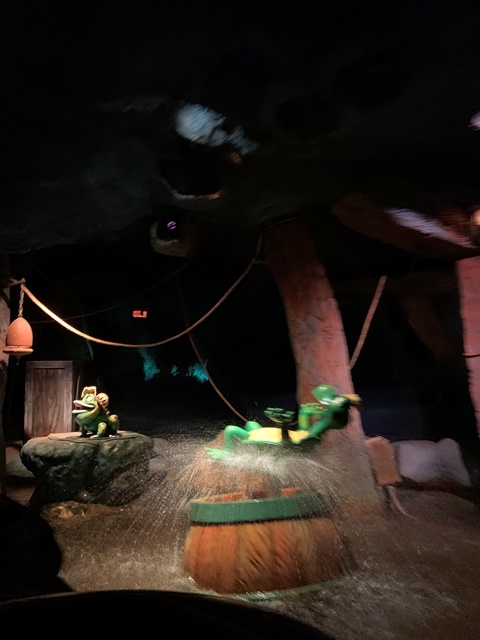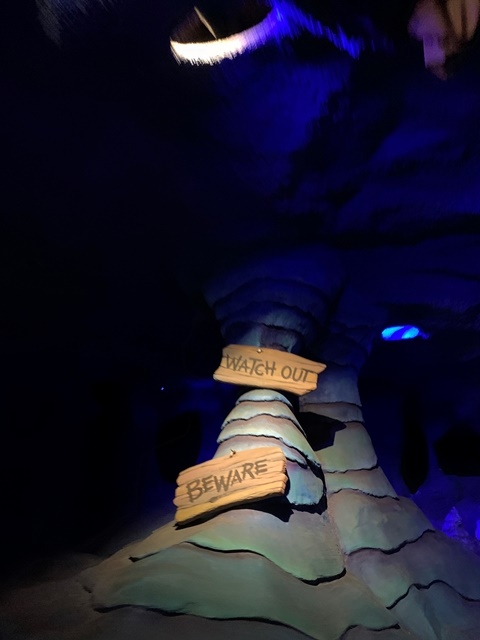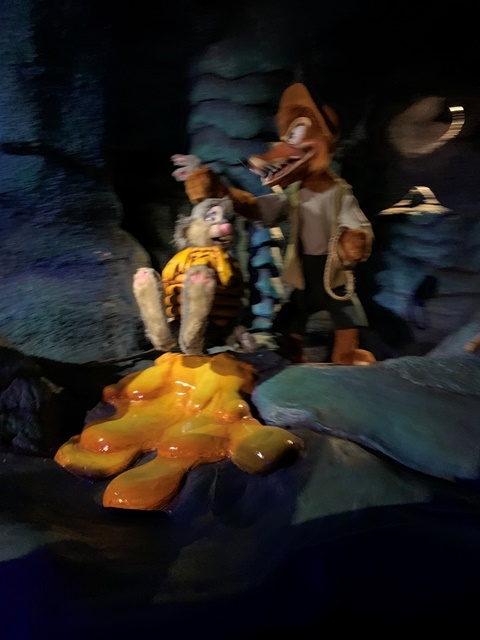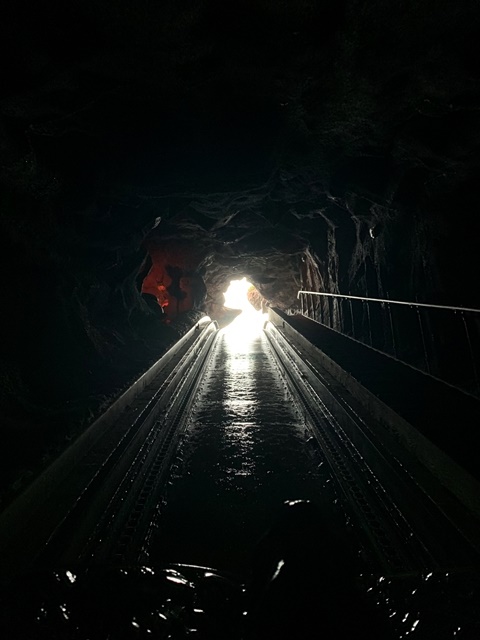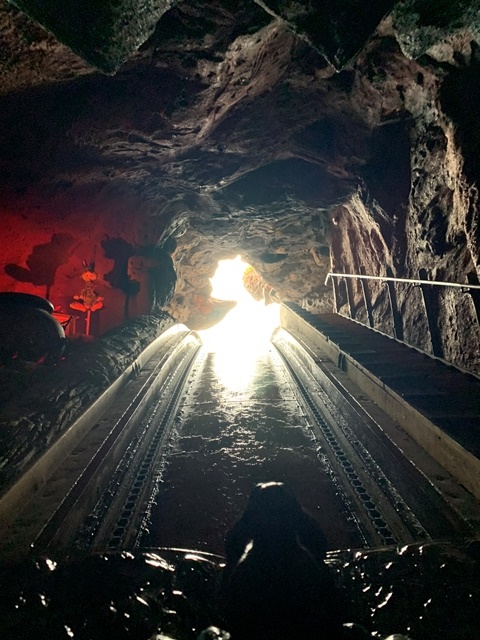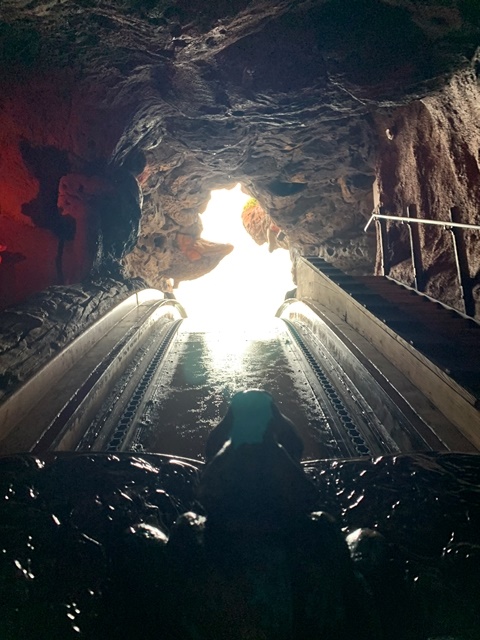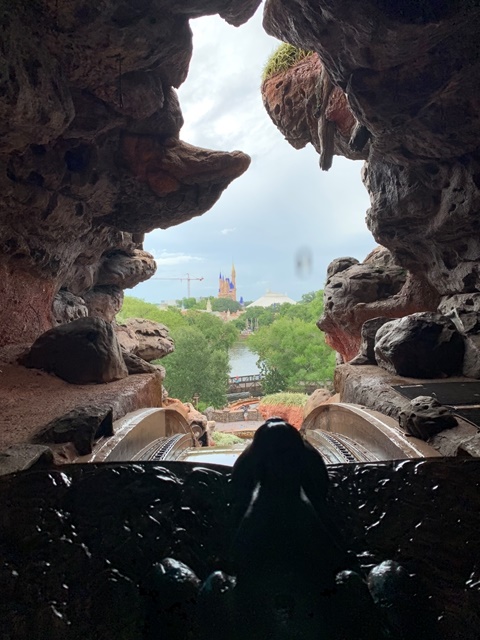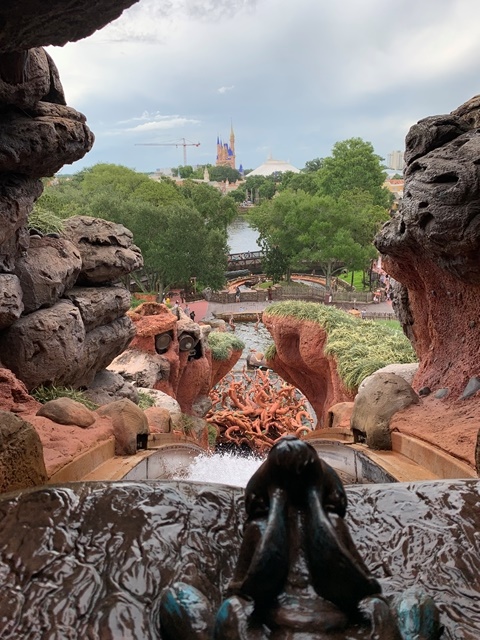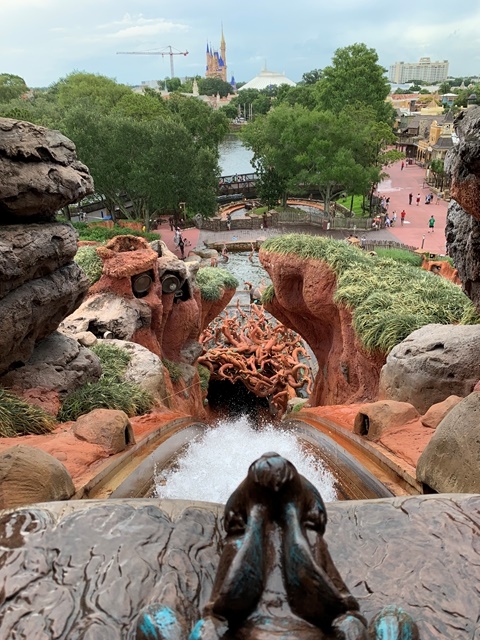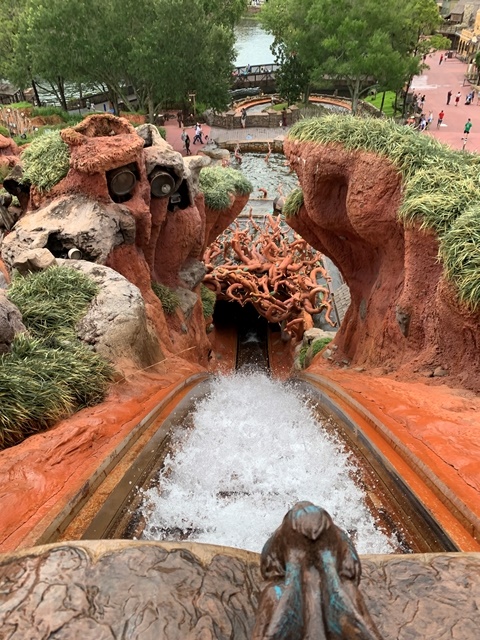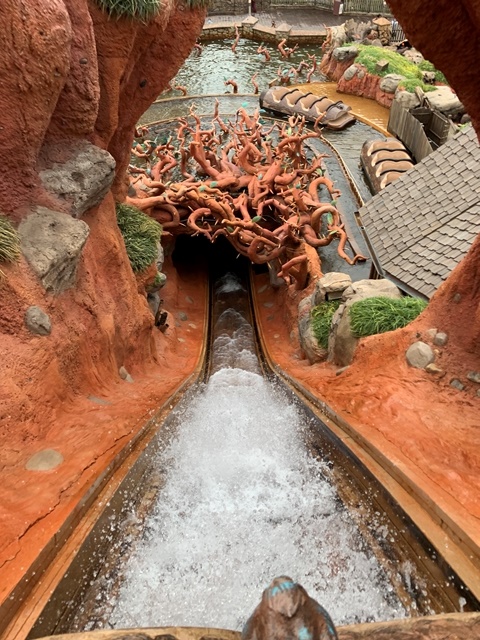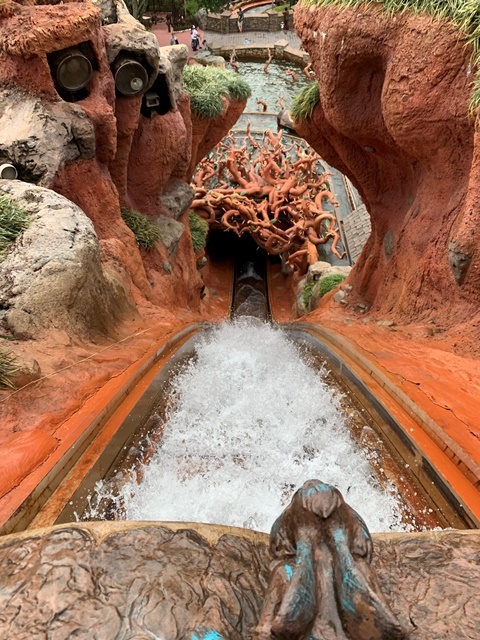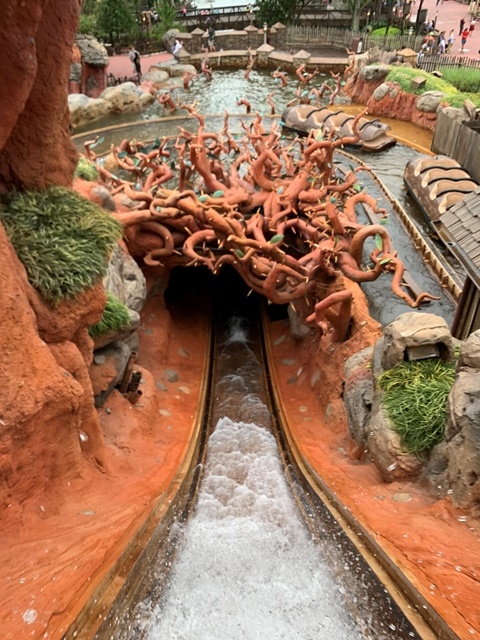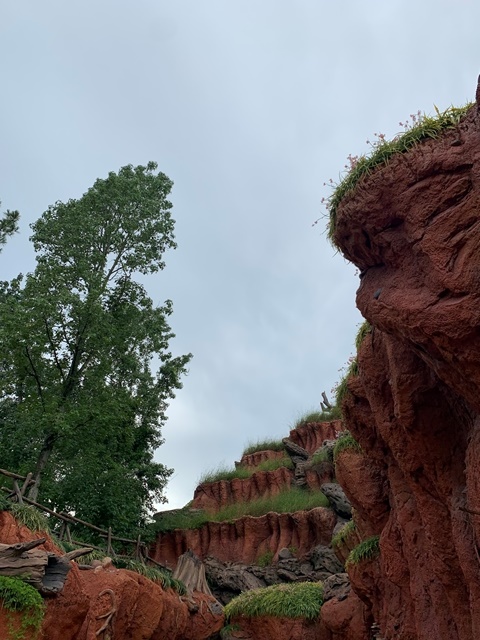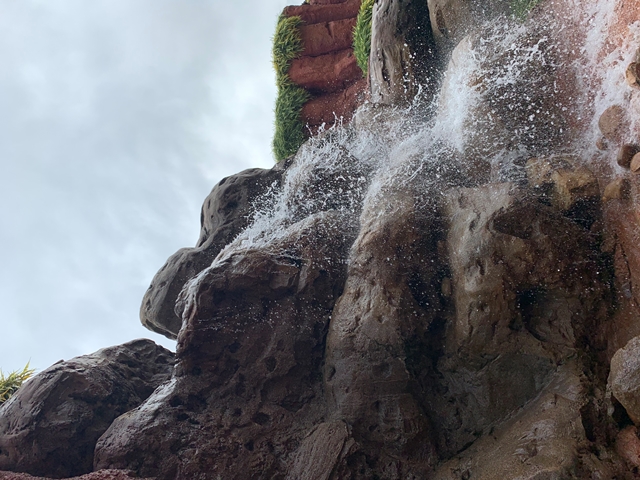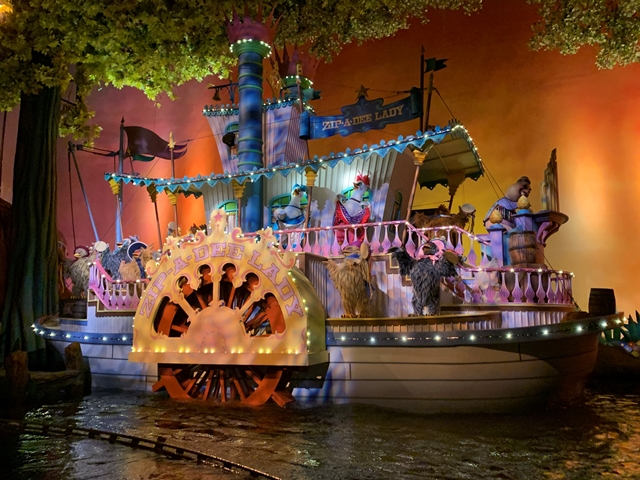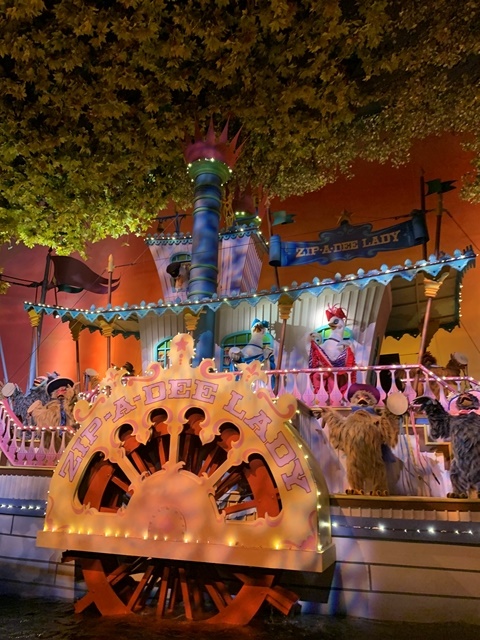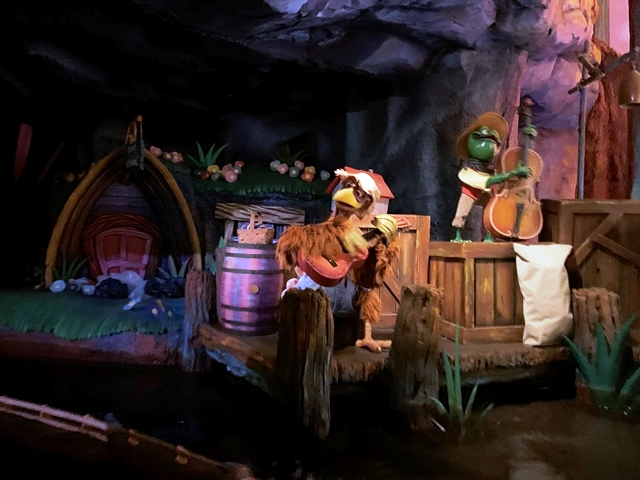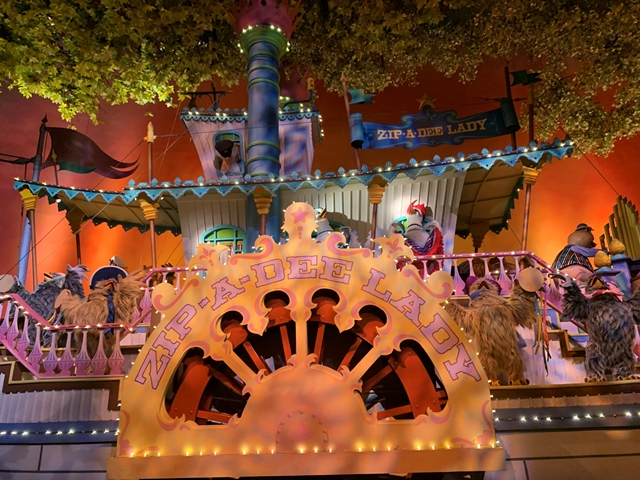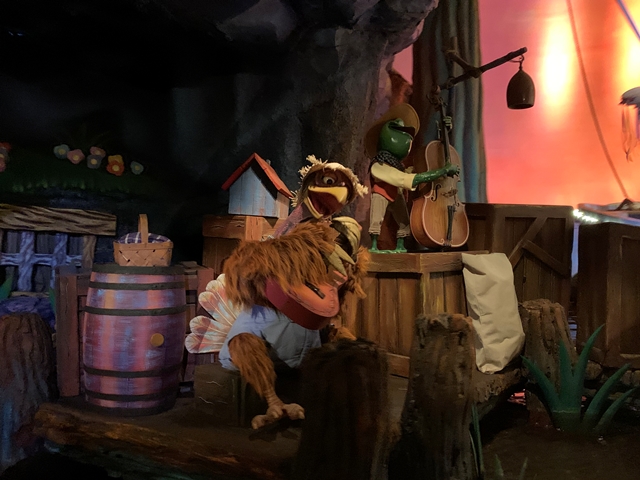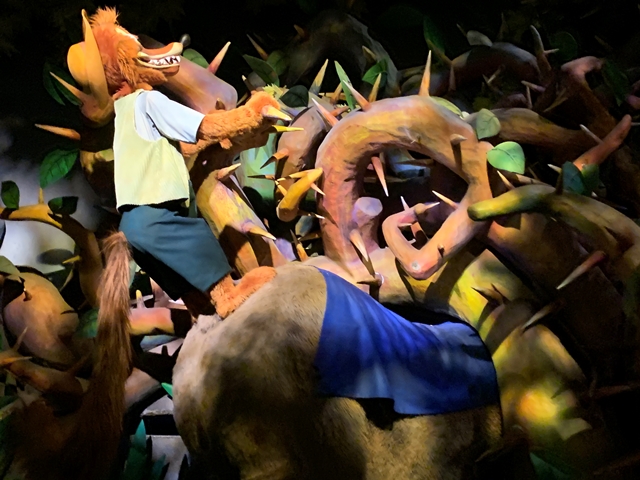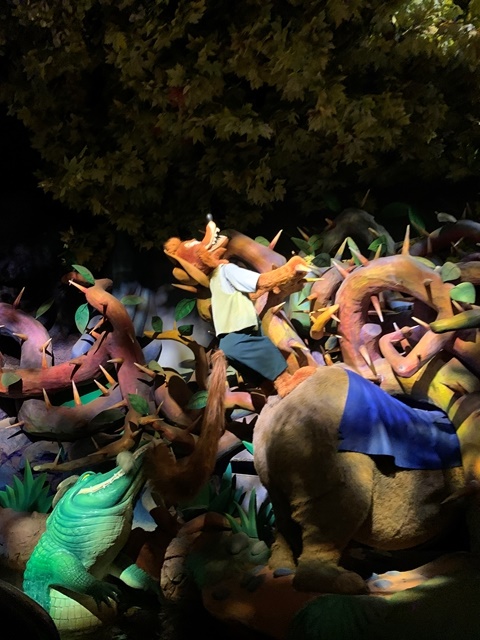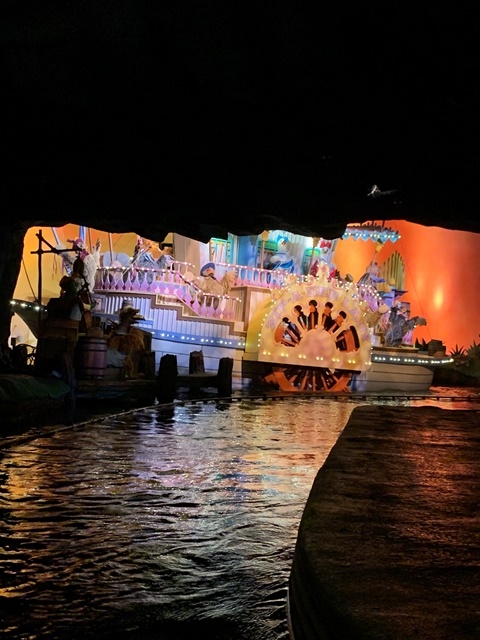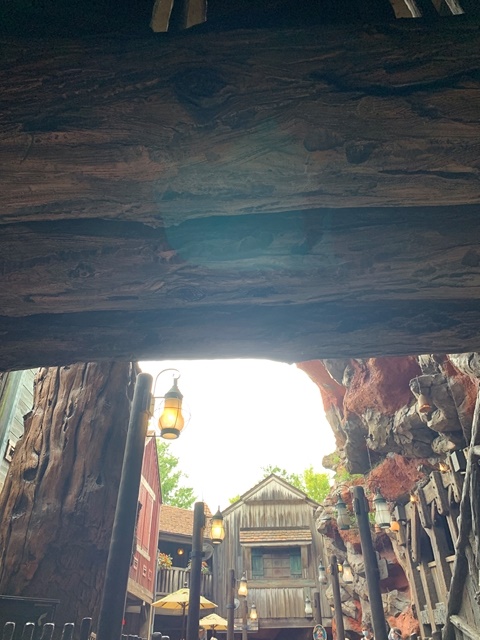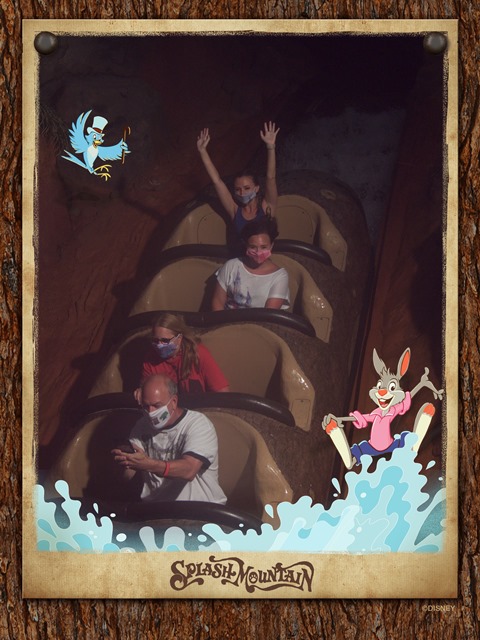 November 2019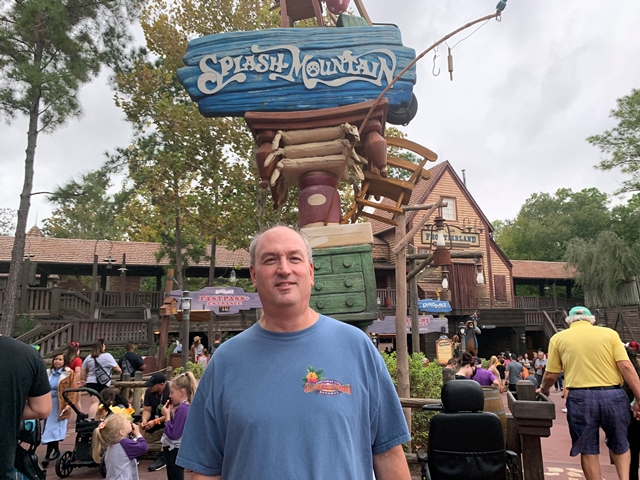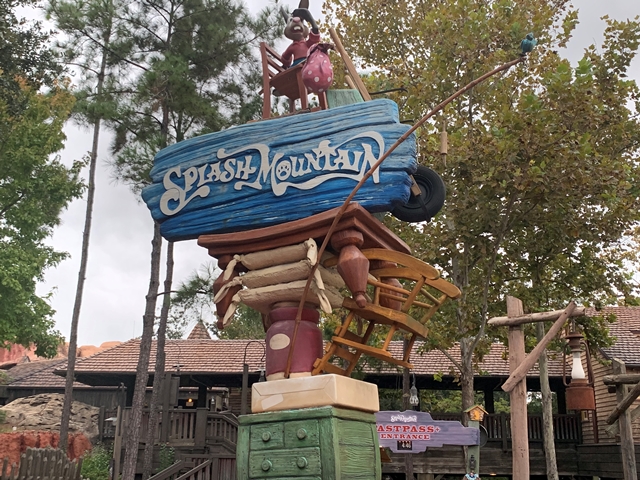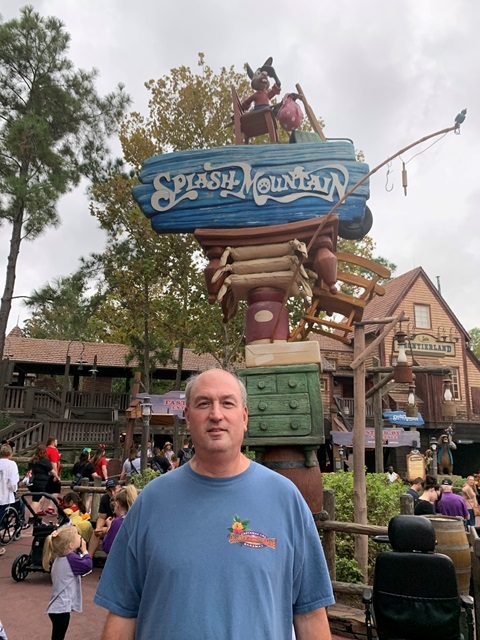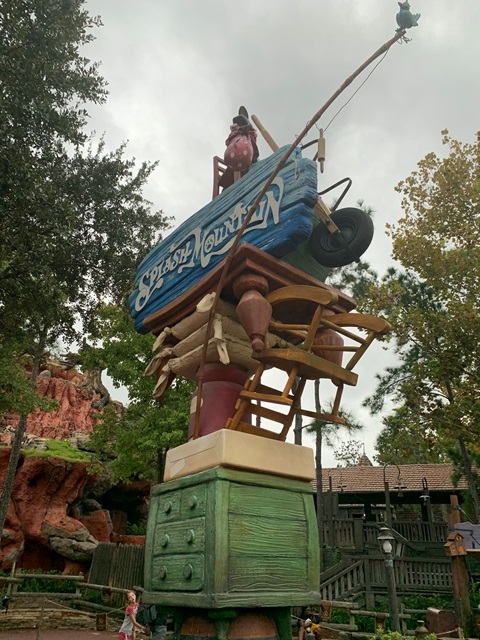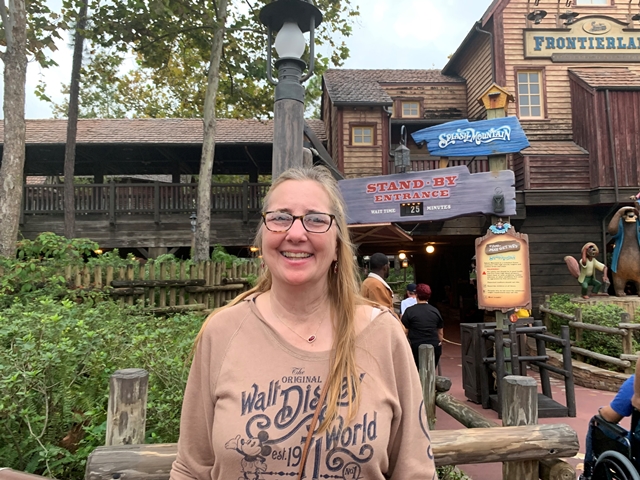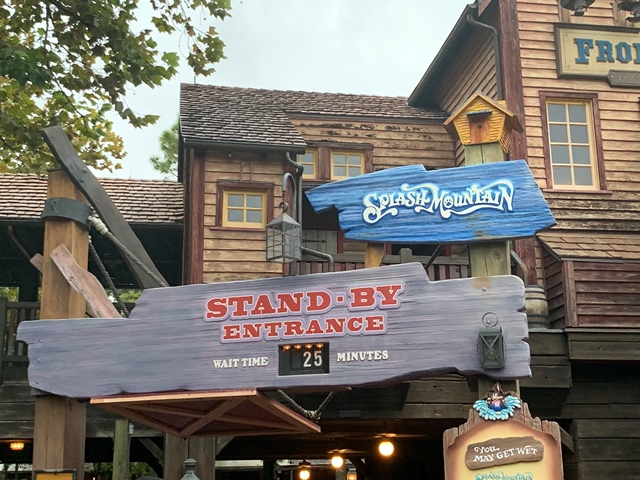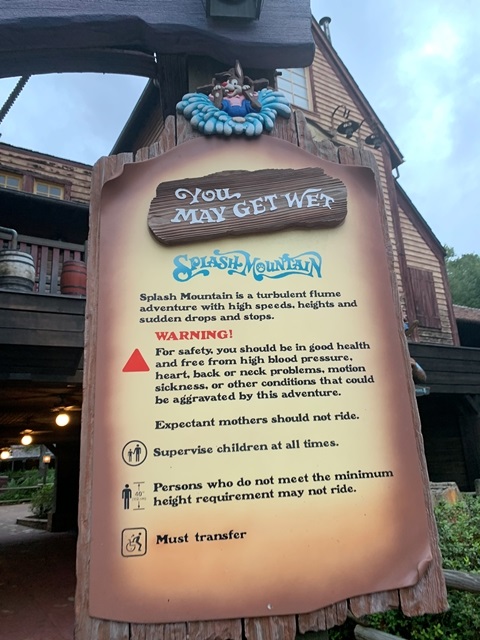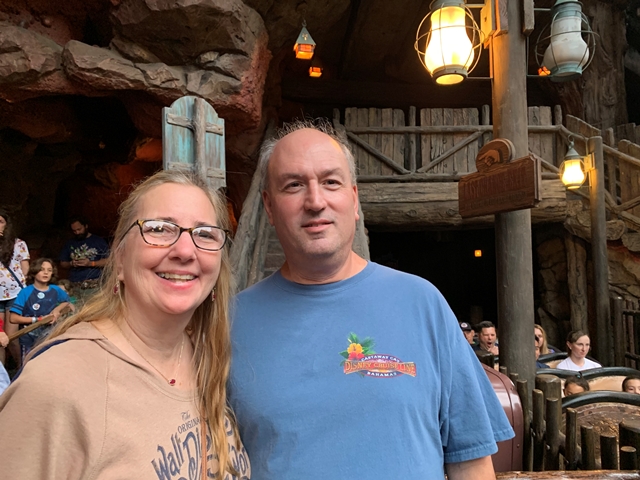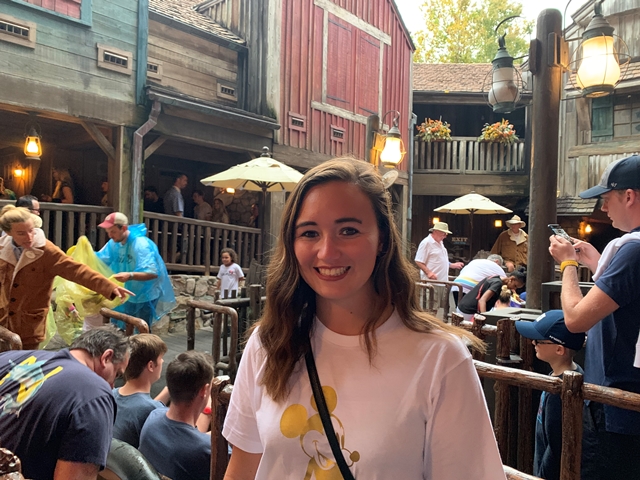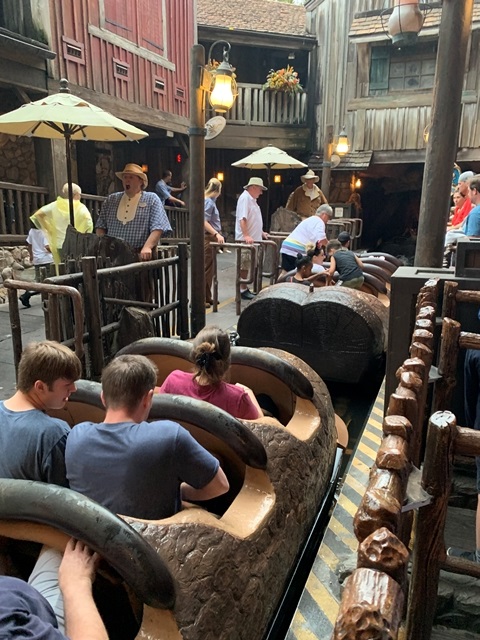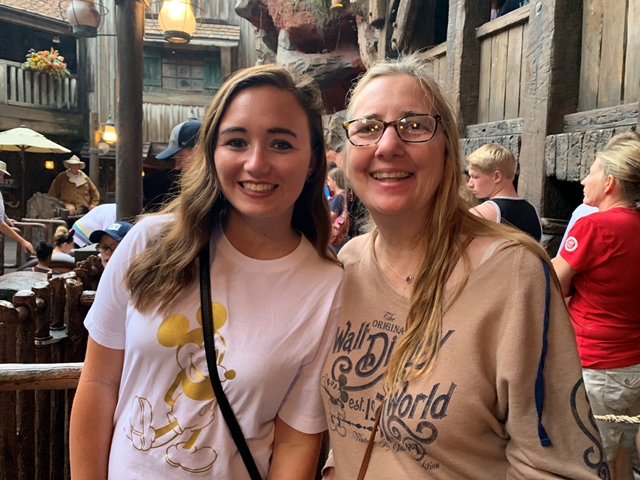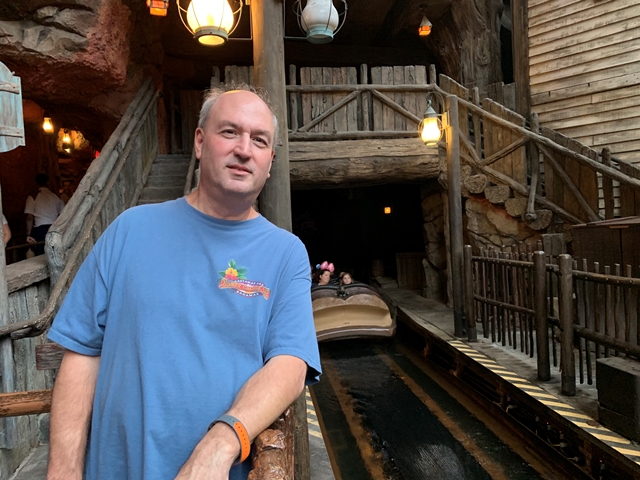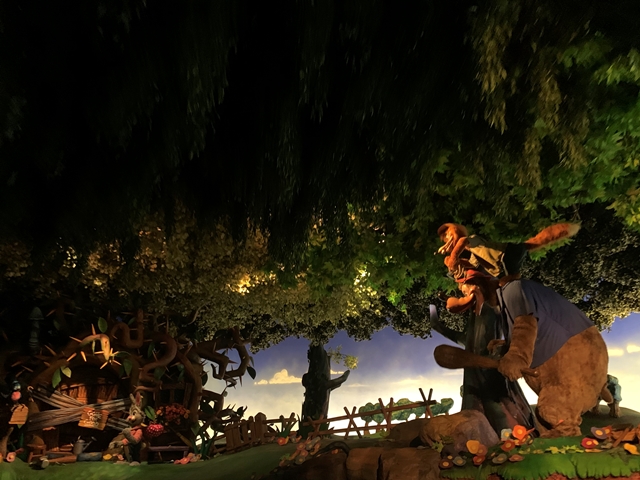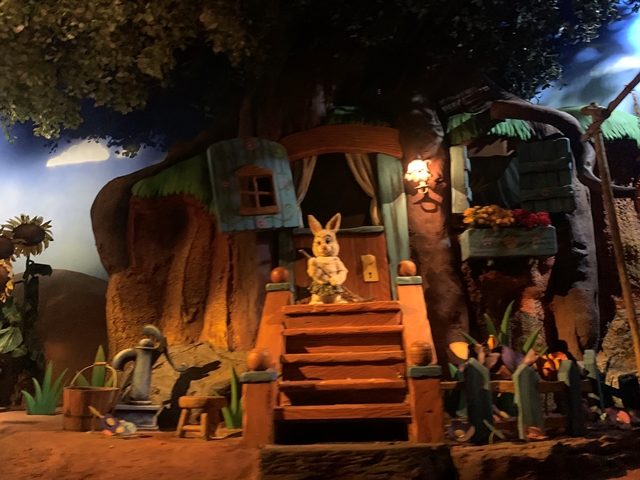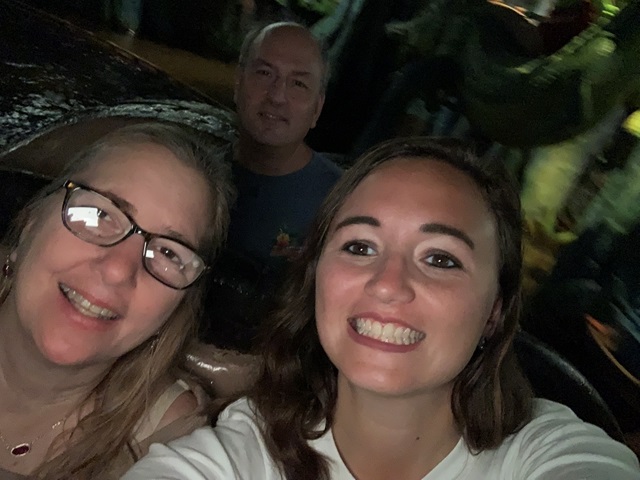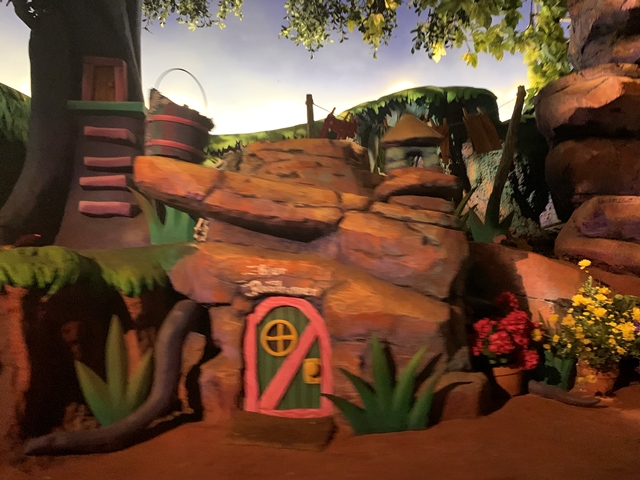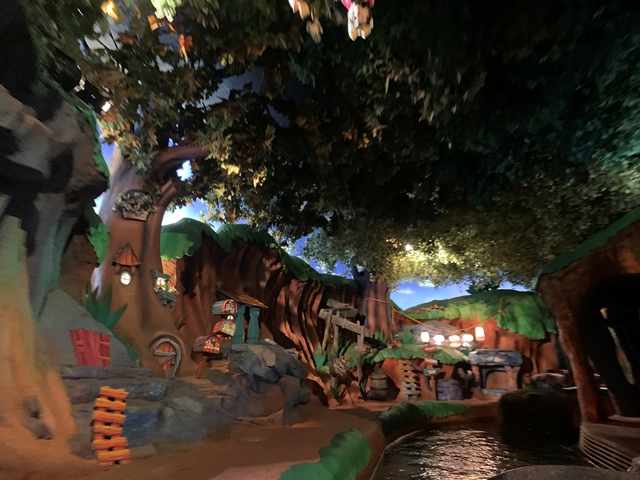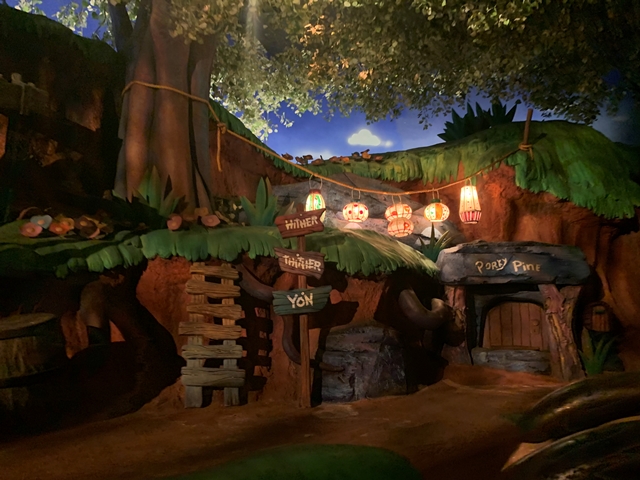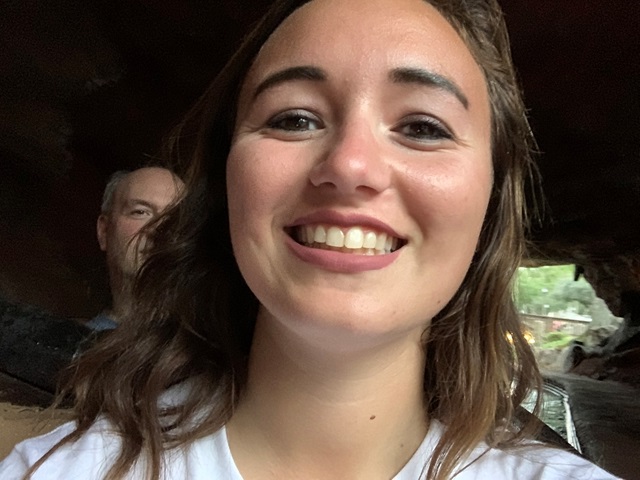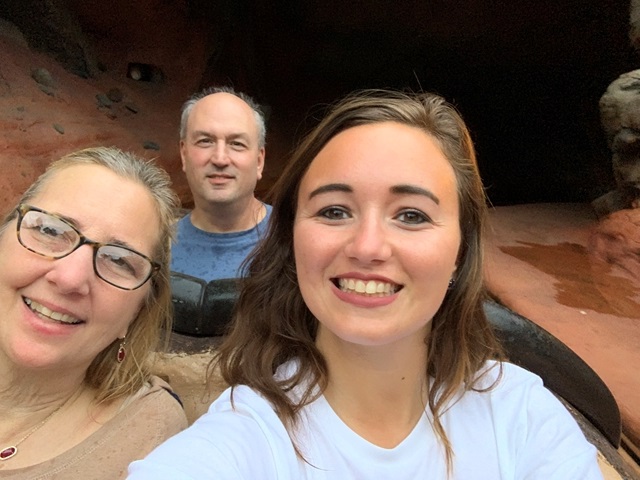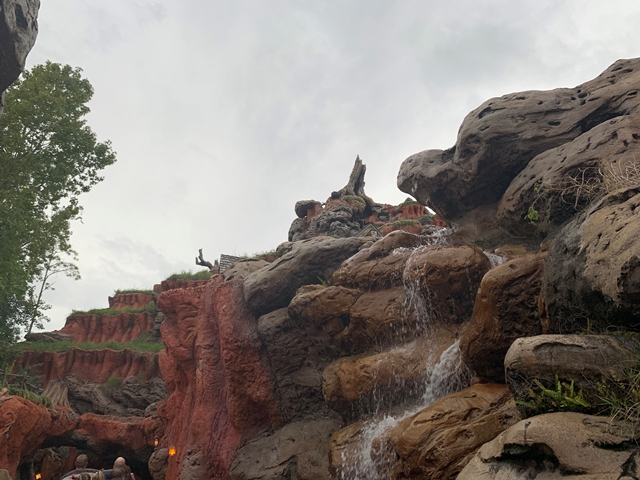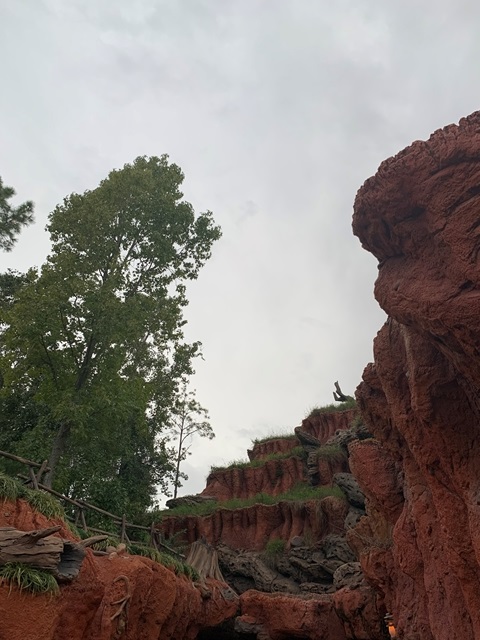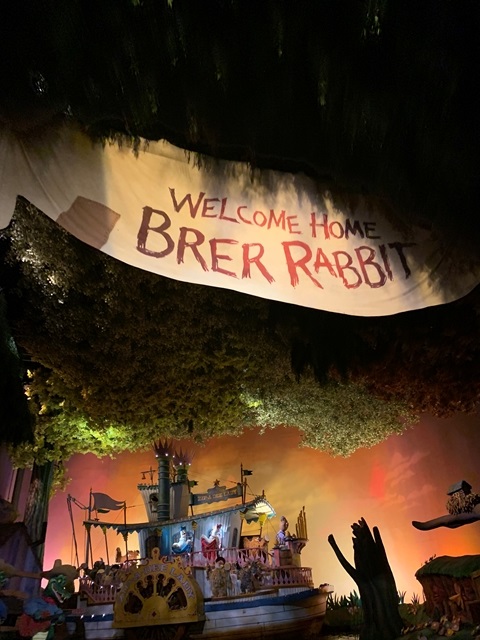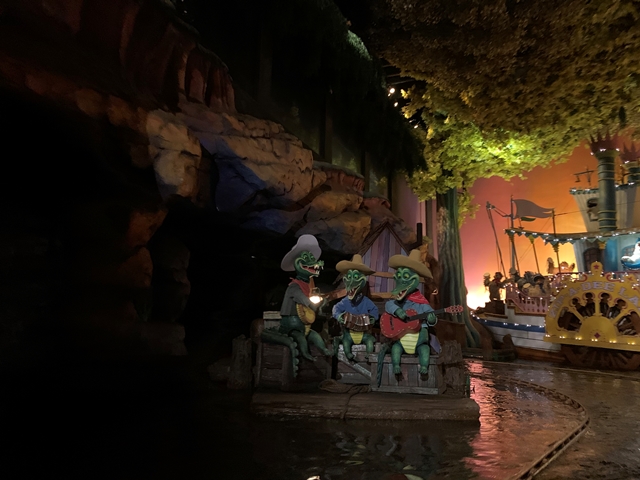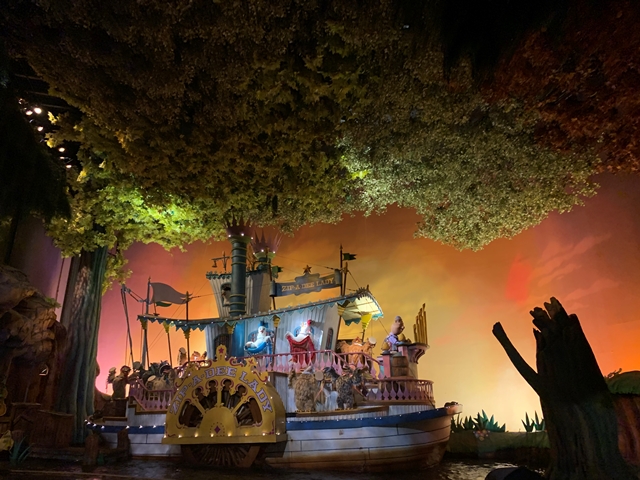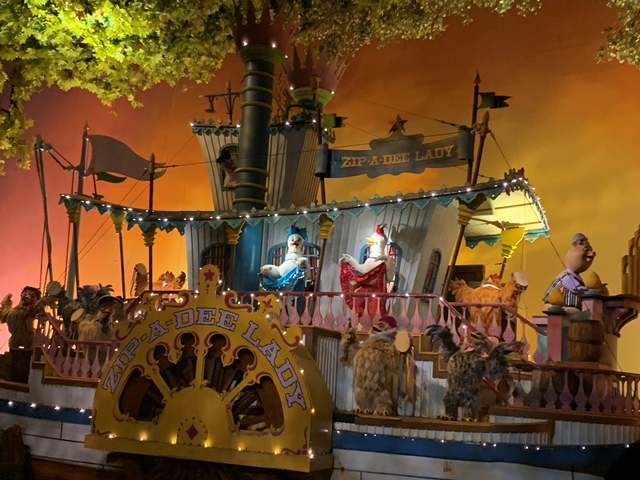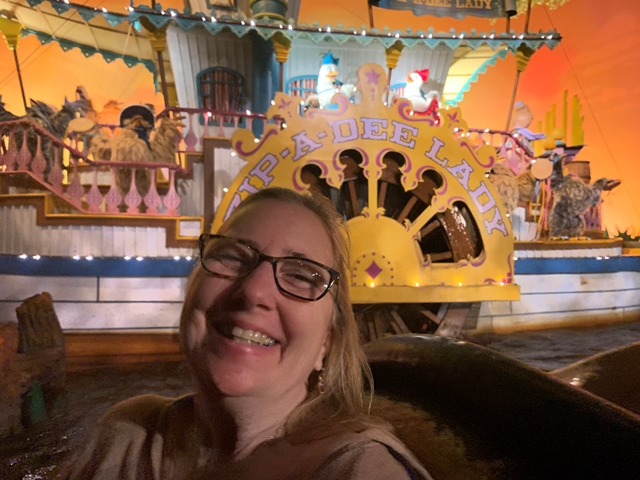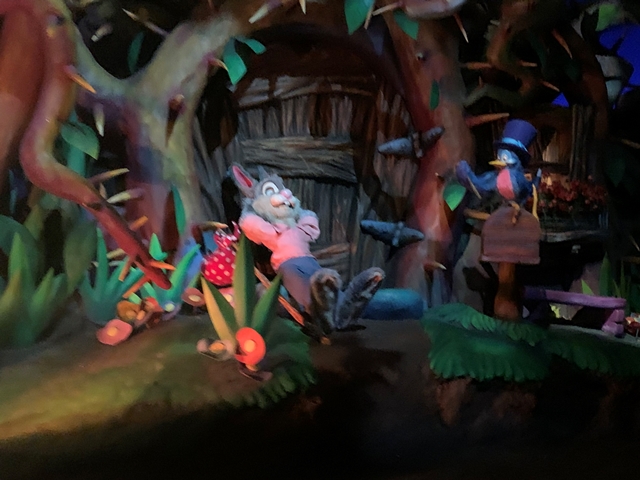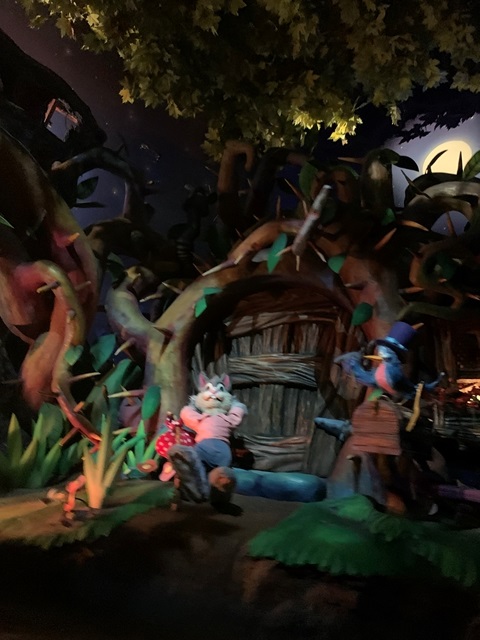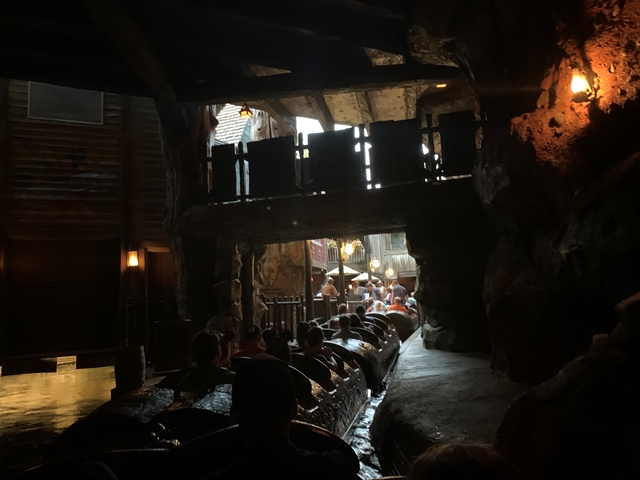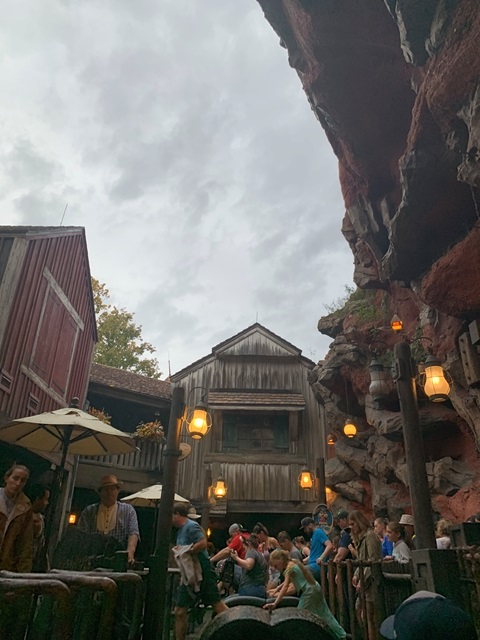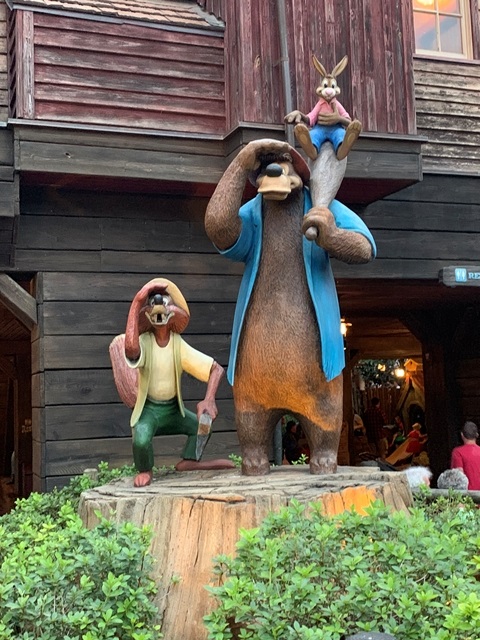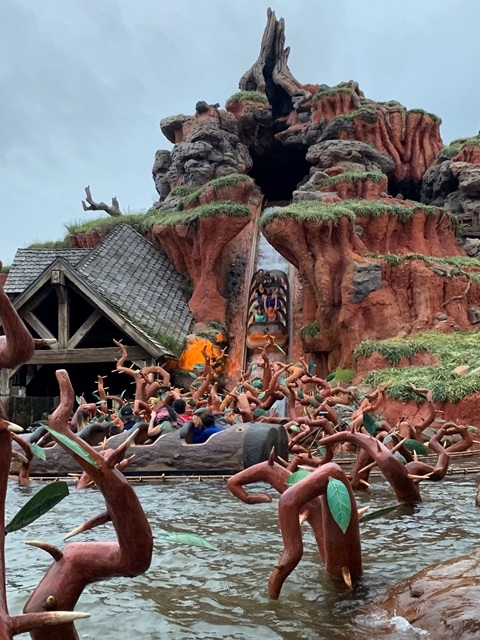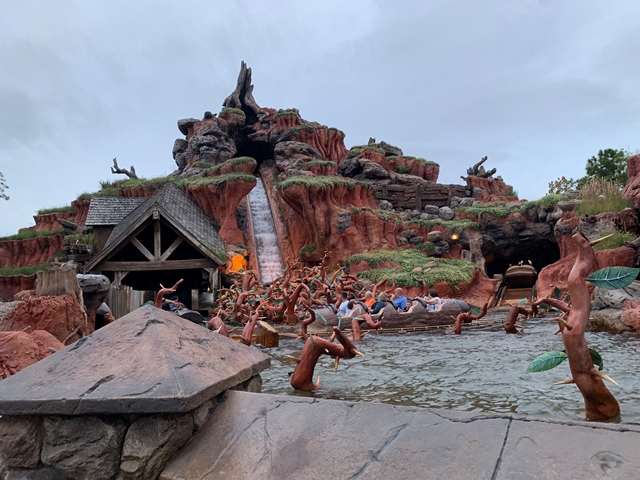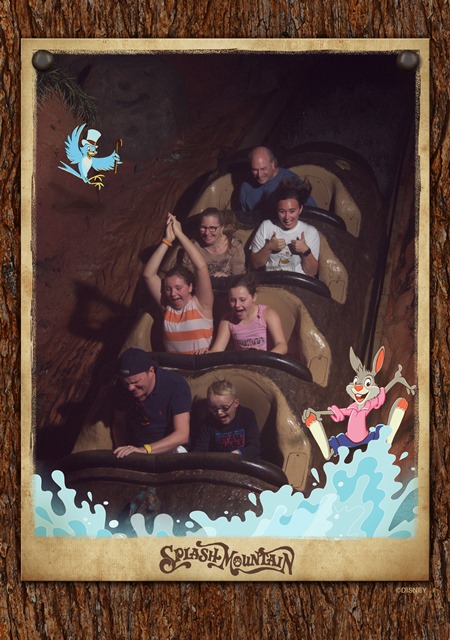 July 2016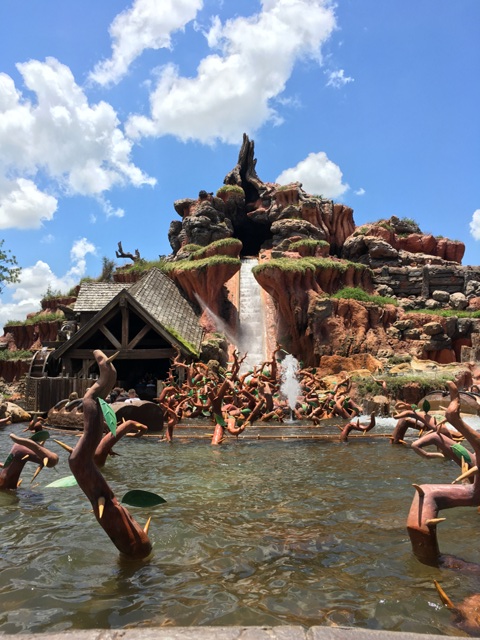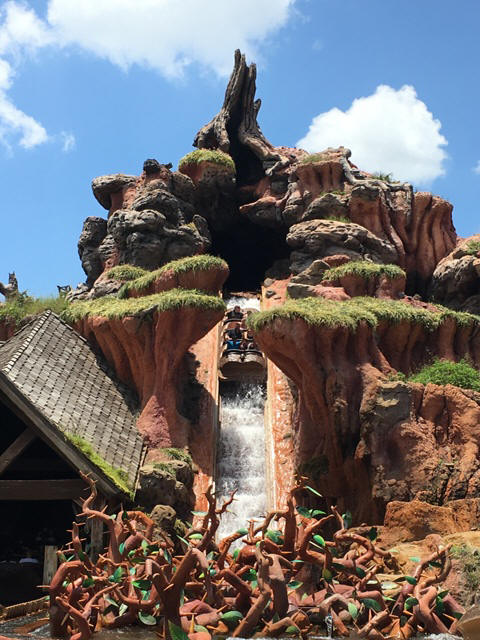 July 2015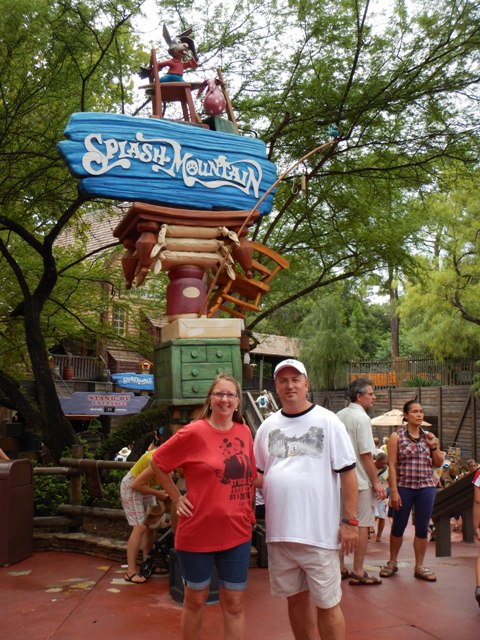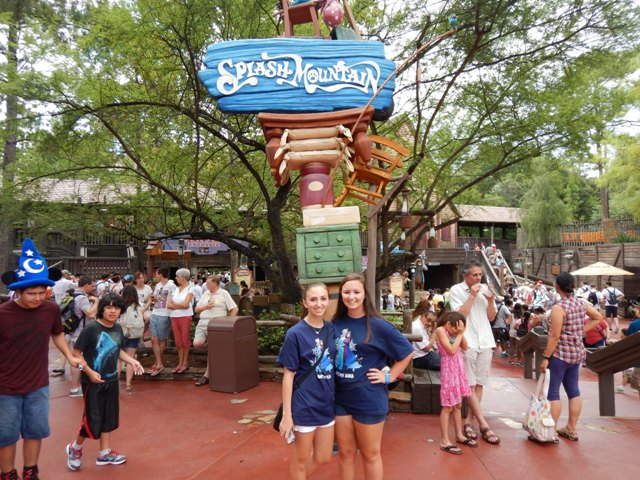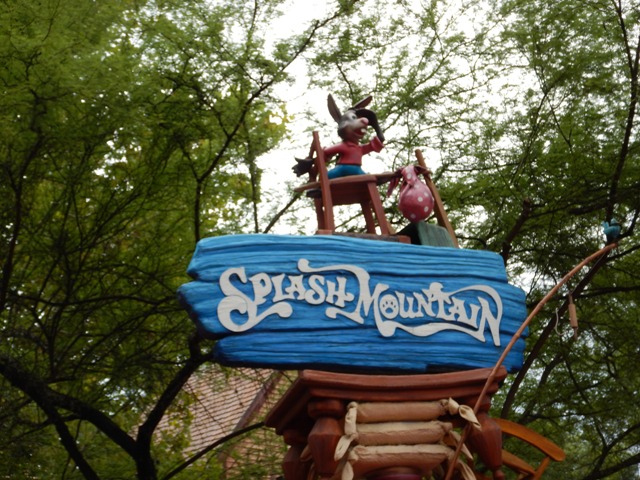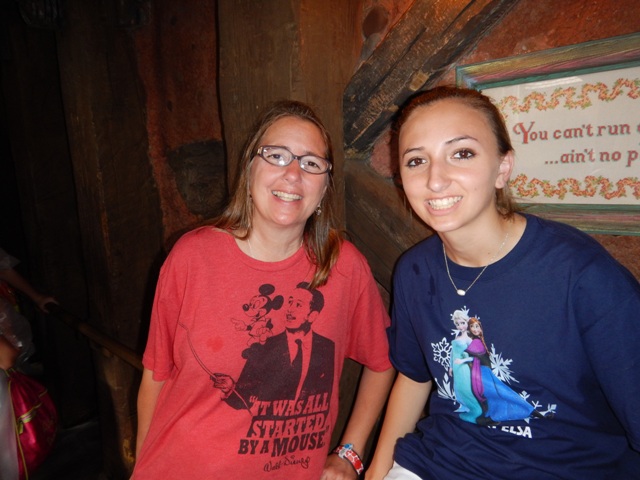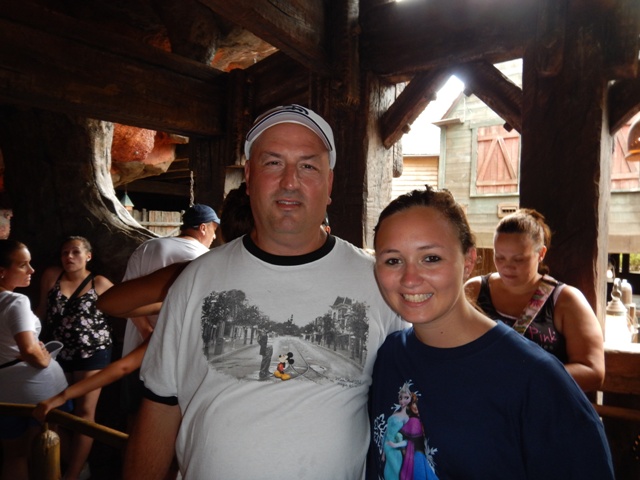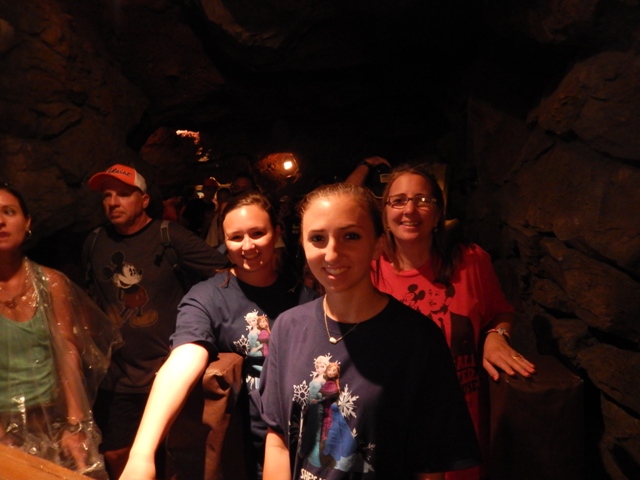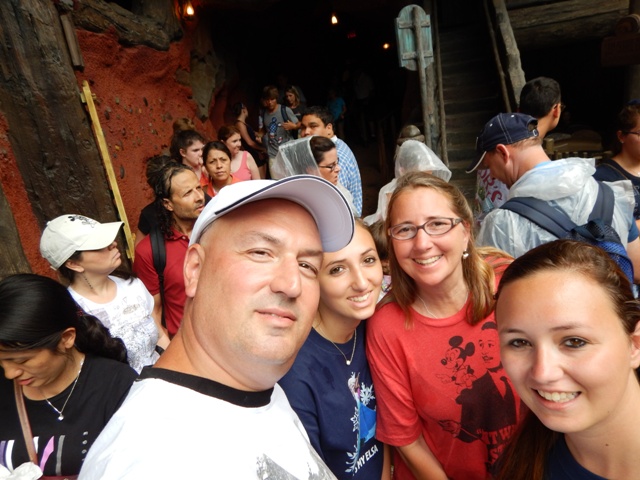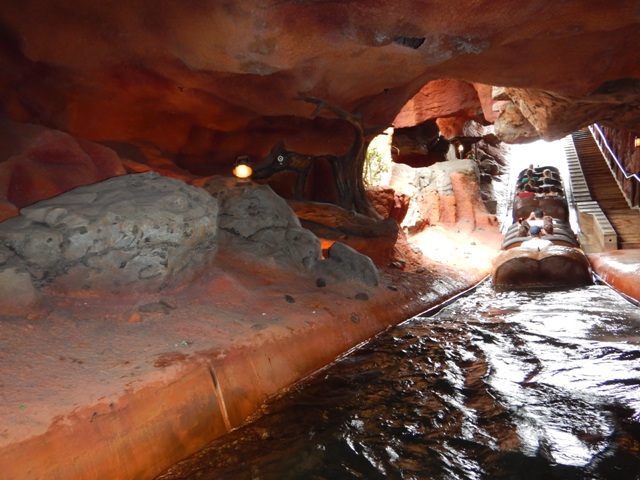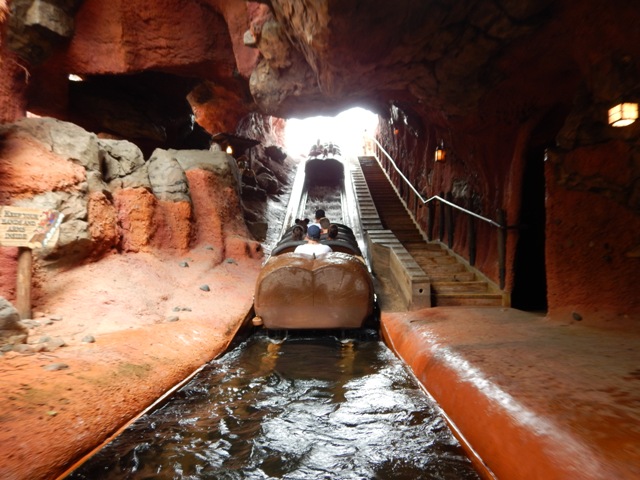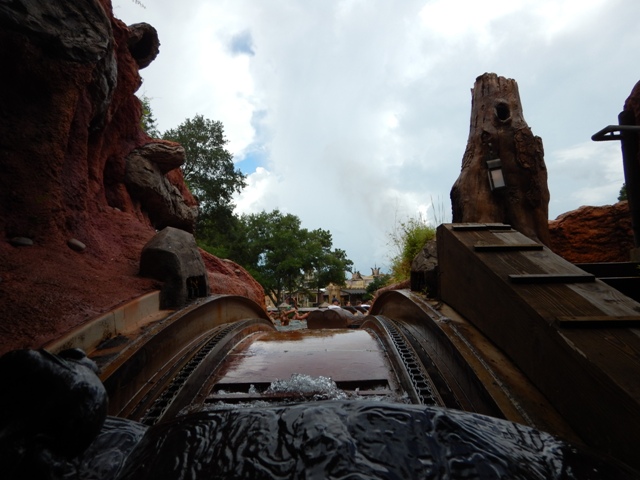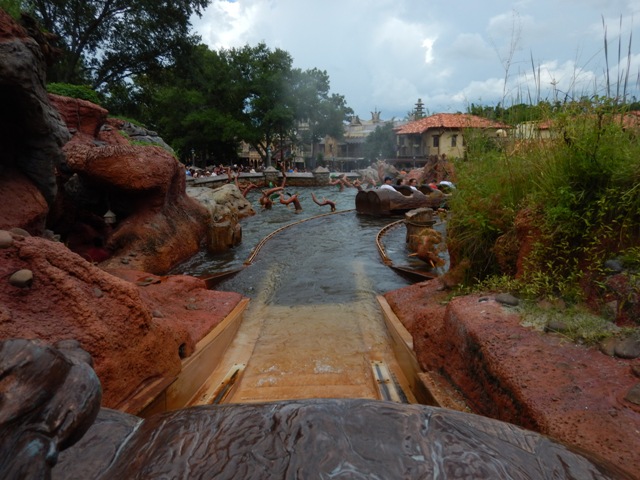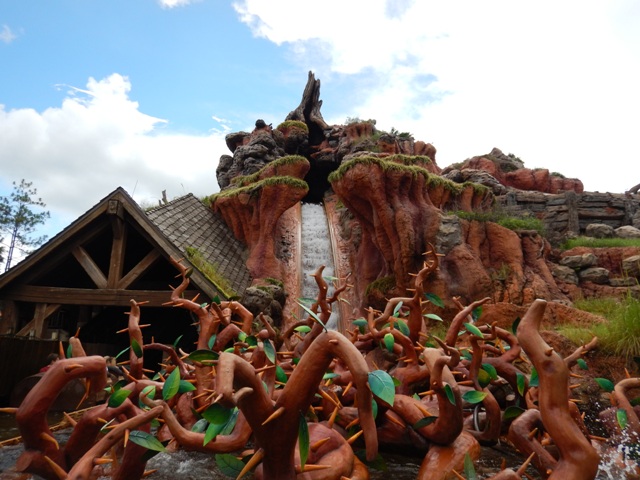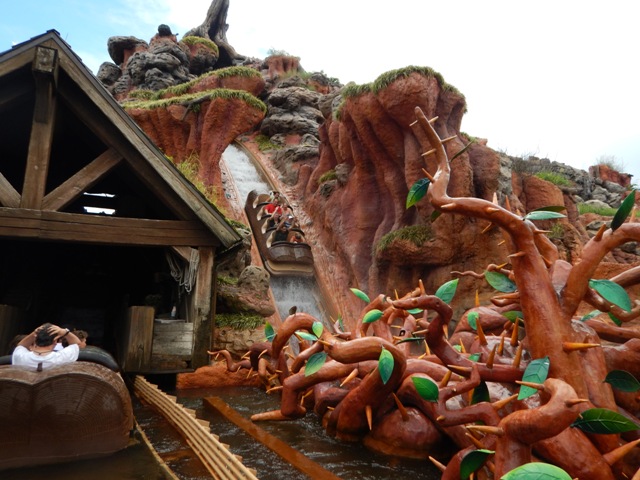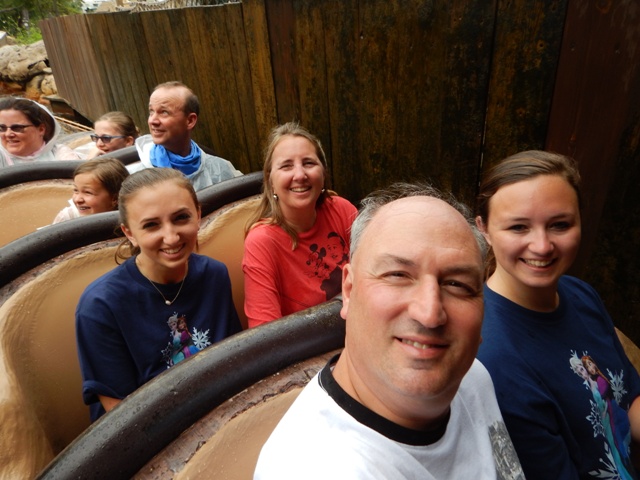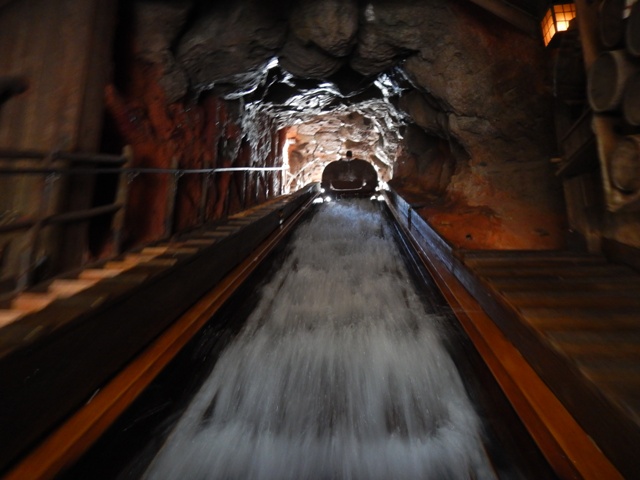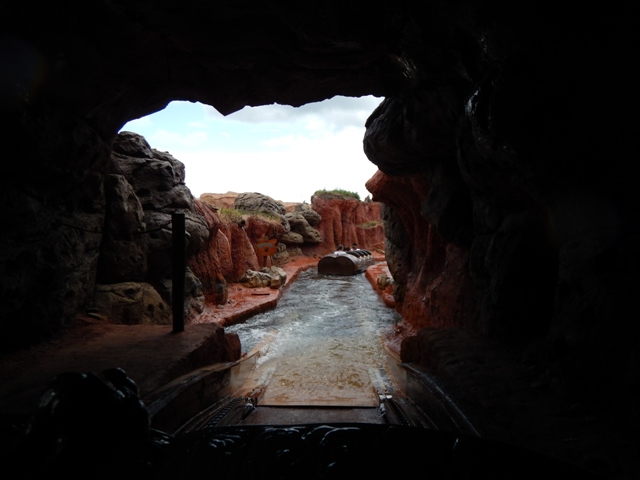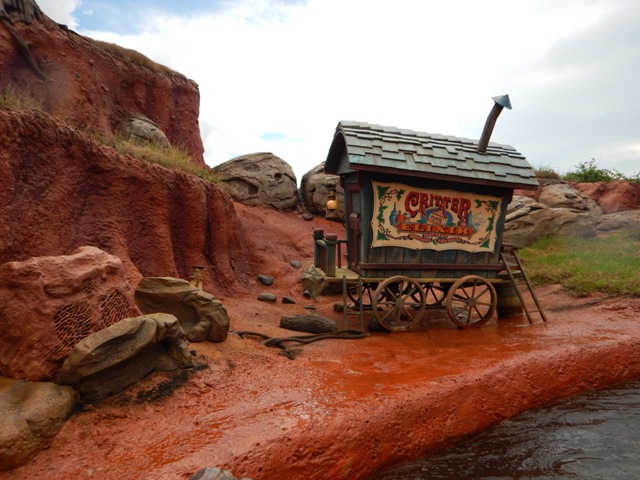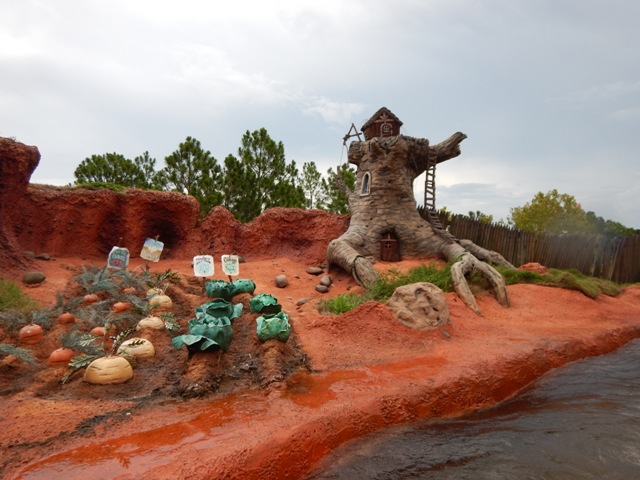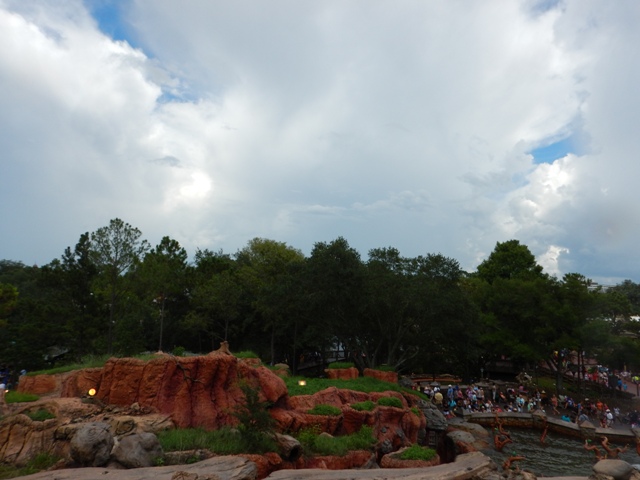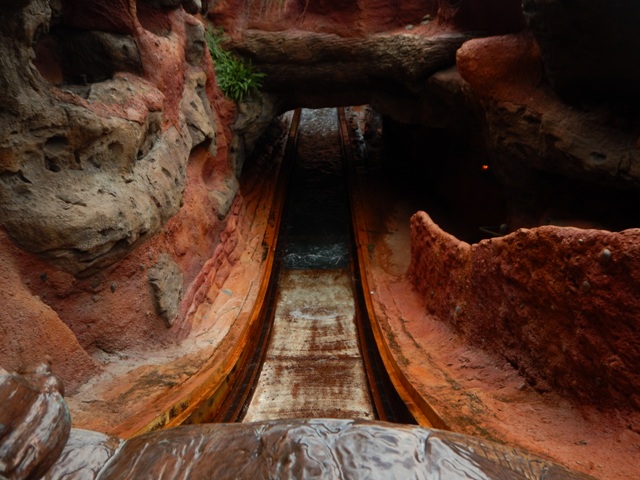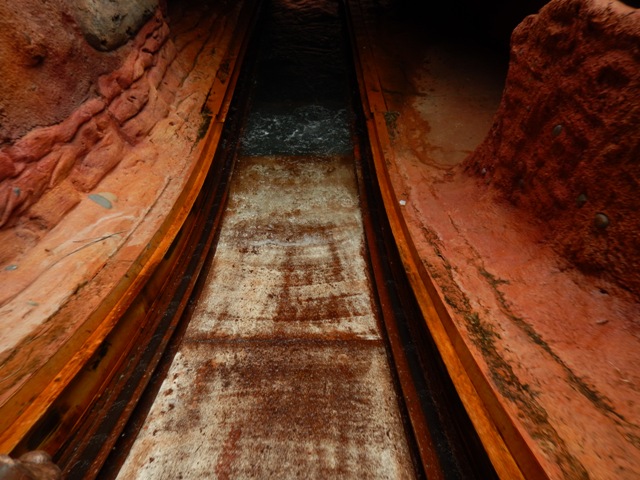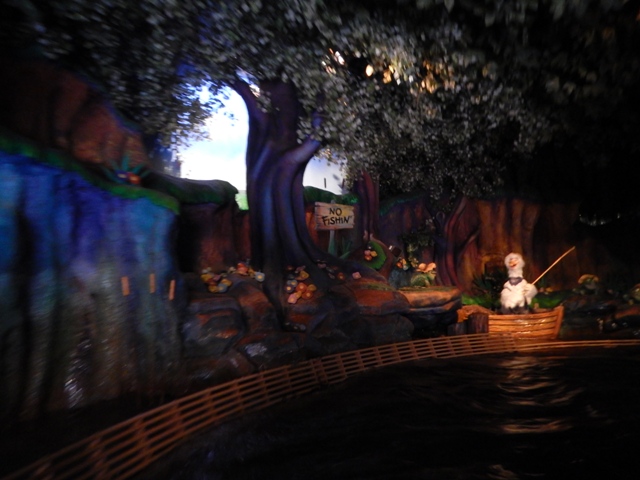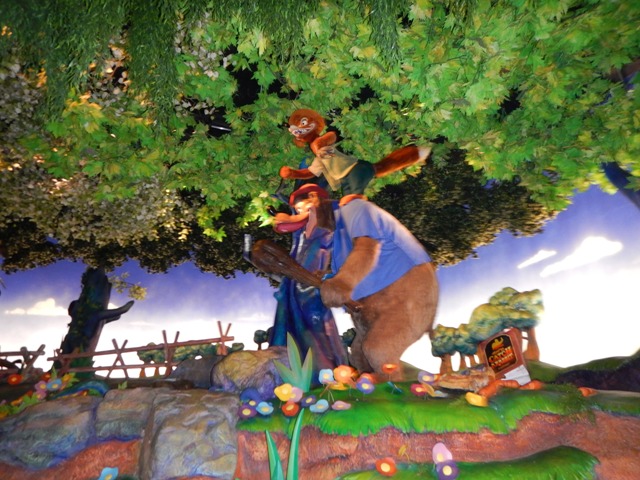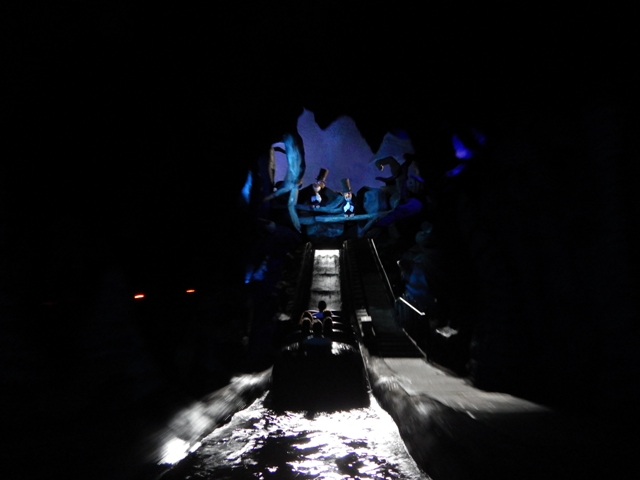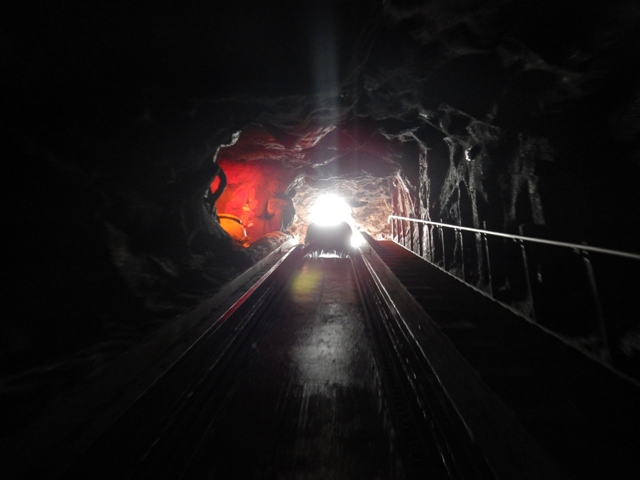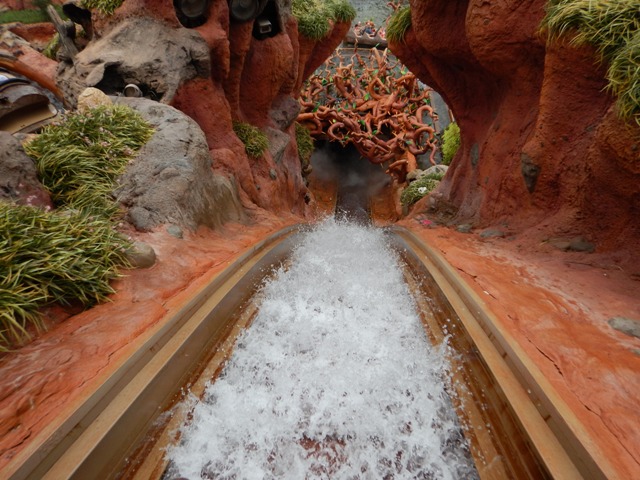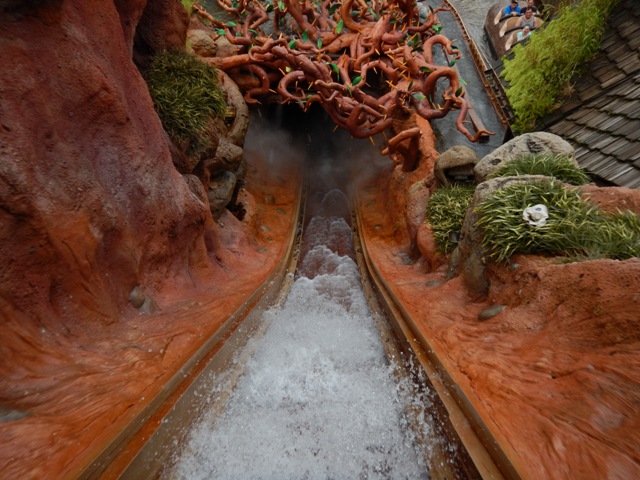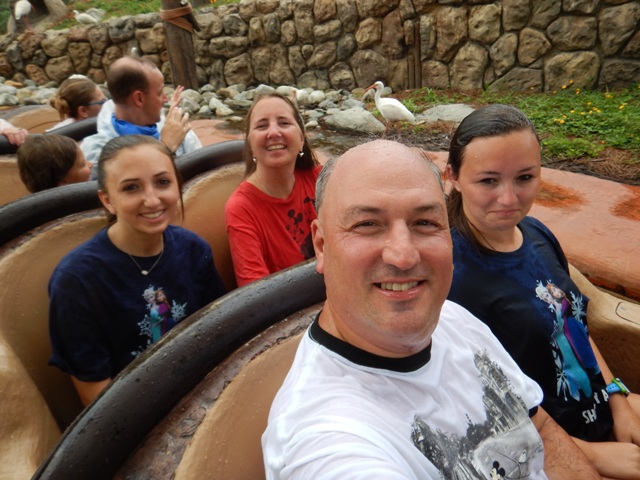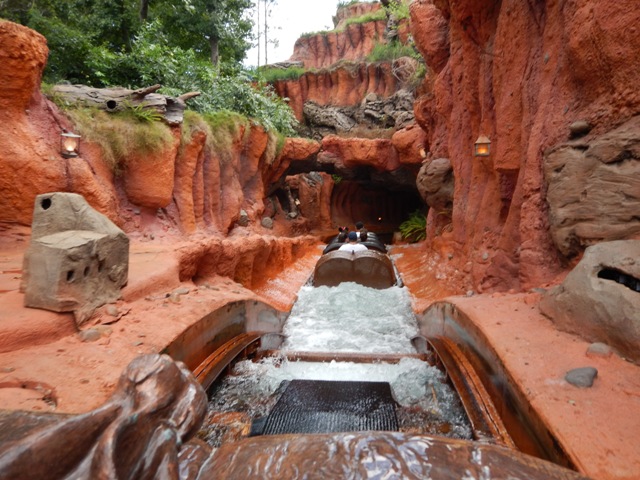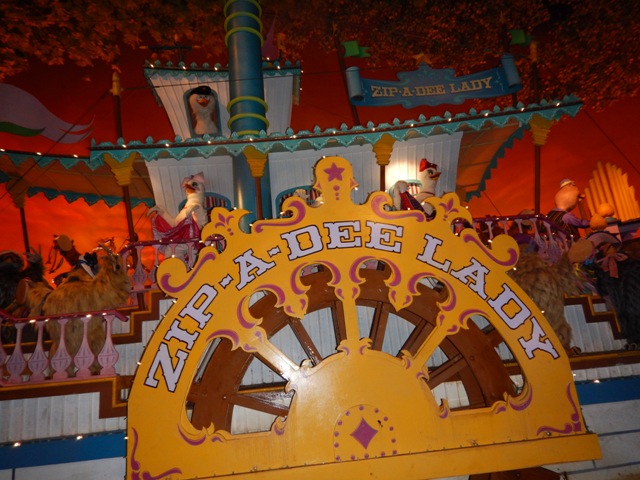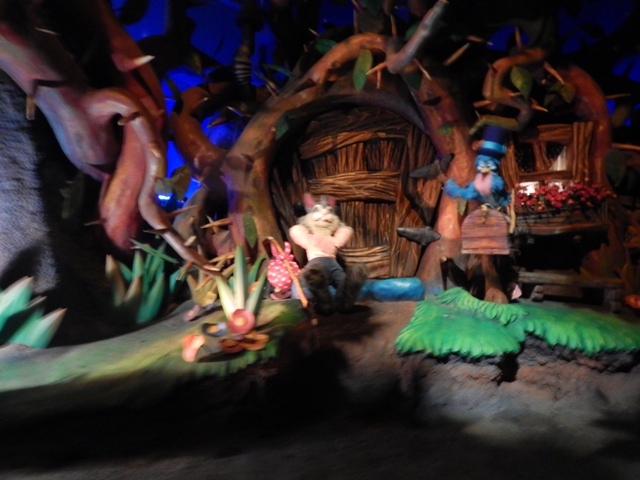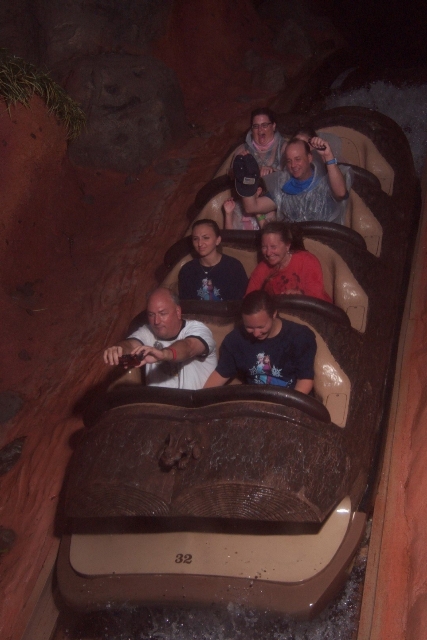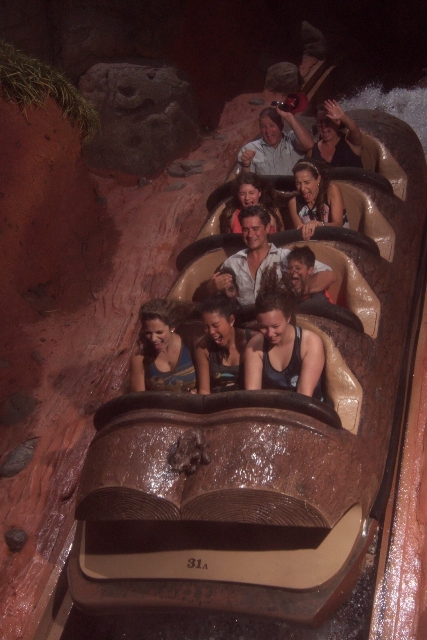 March 2015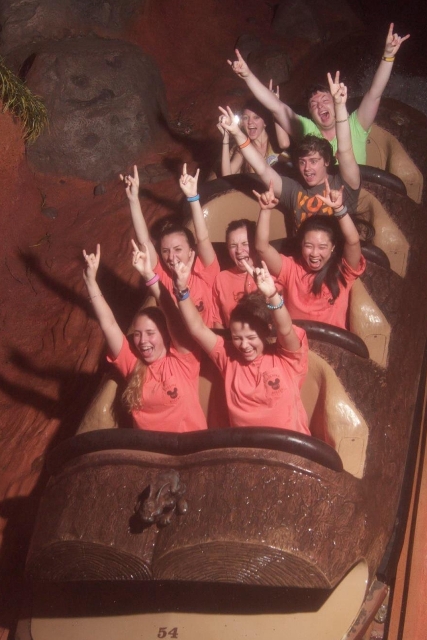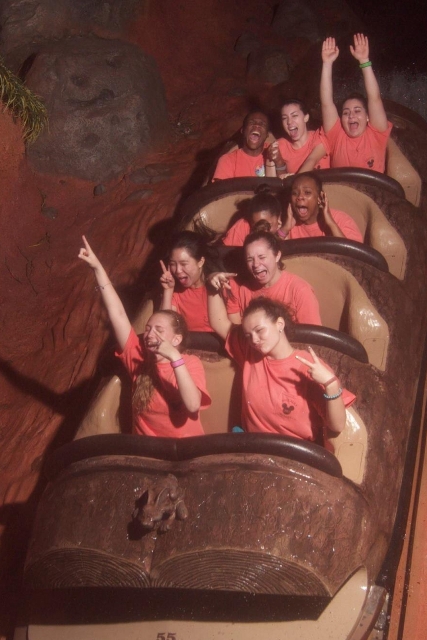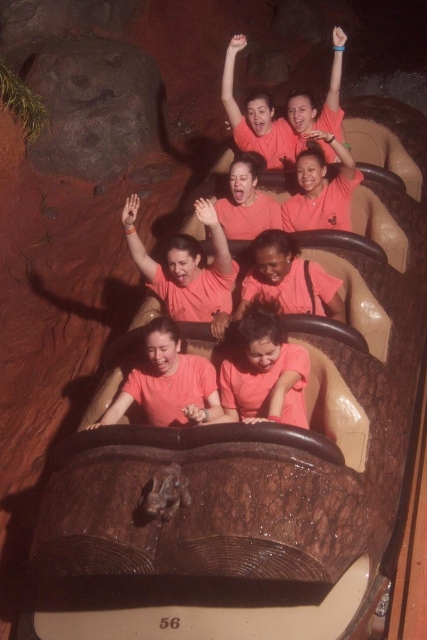 October 2014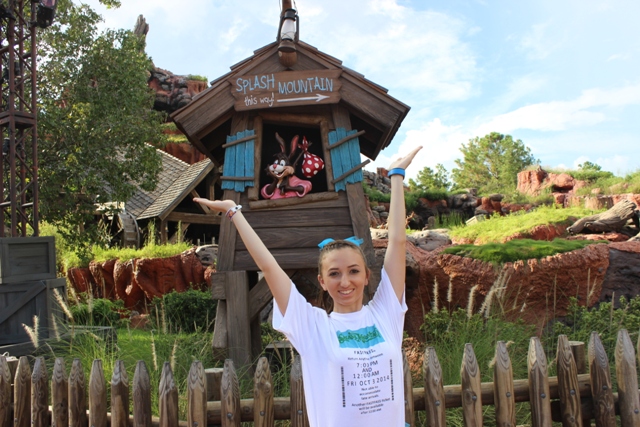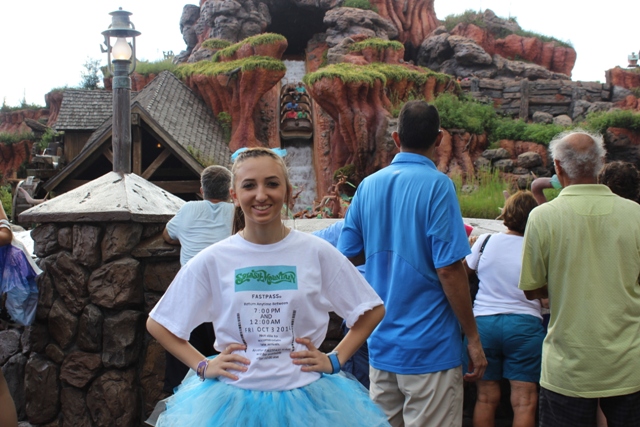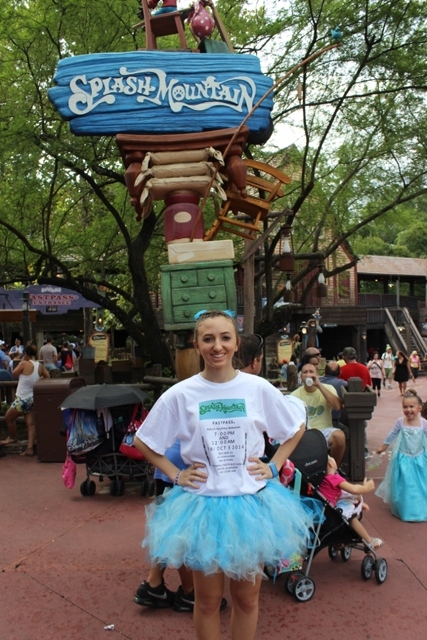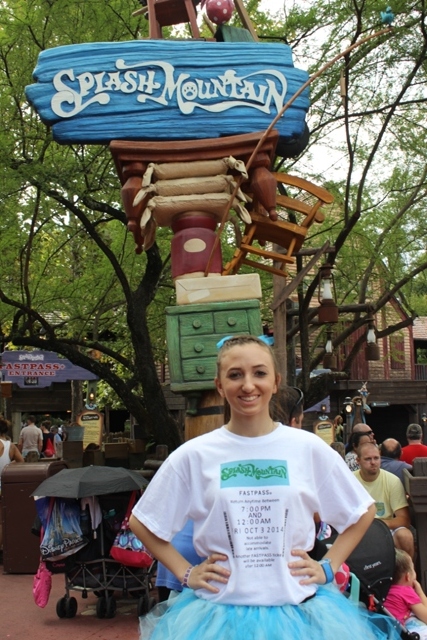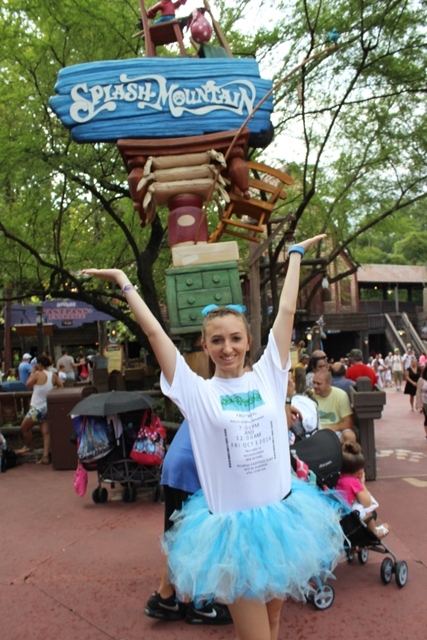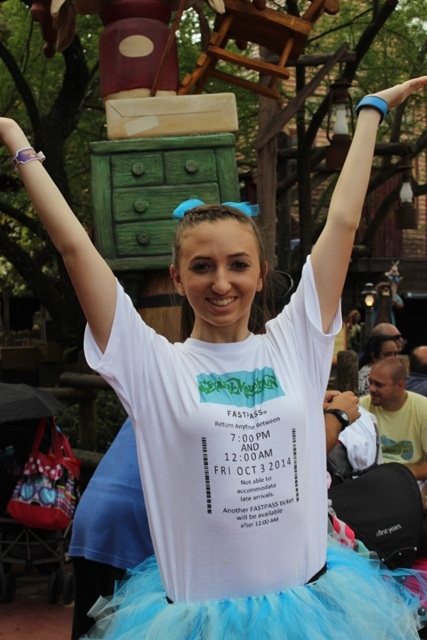 July 2013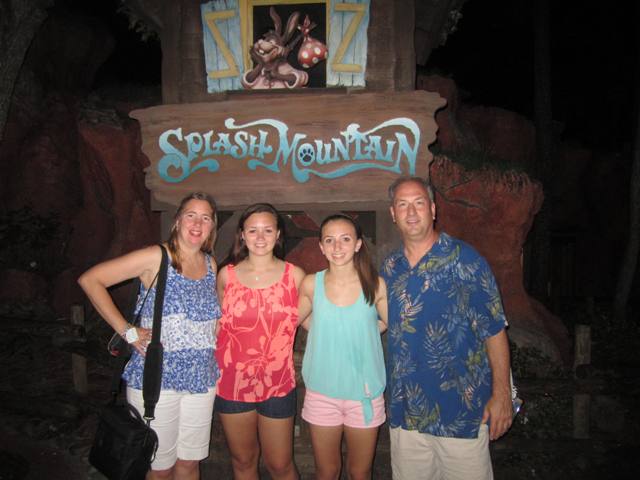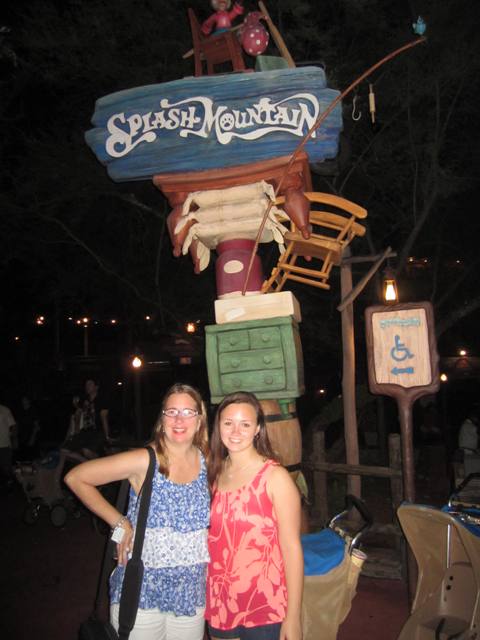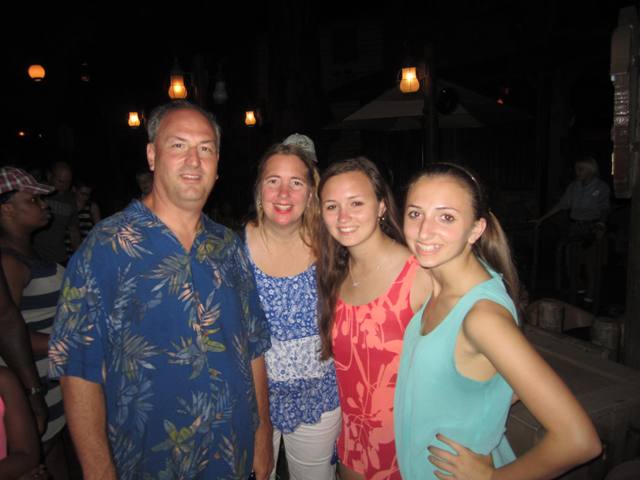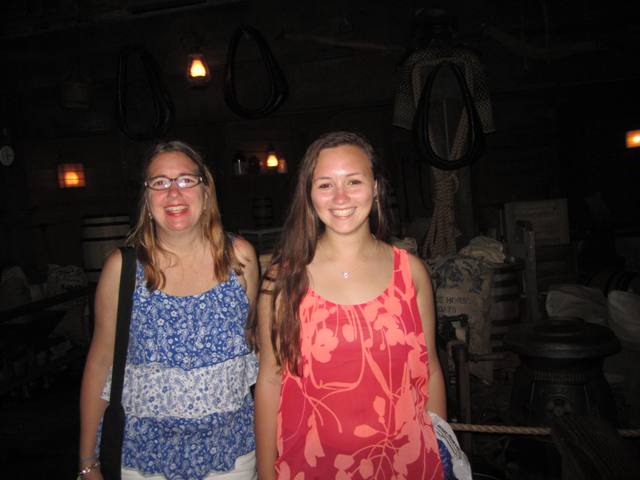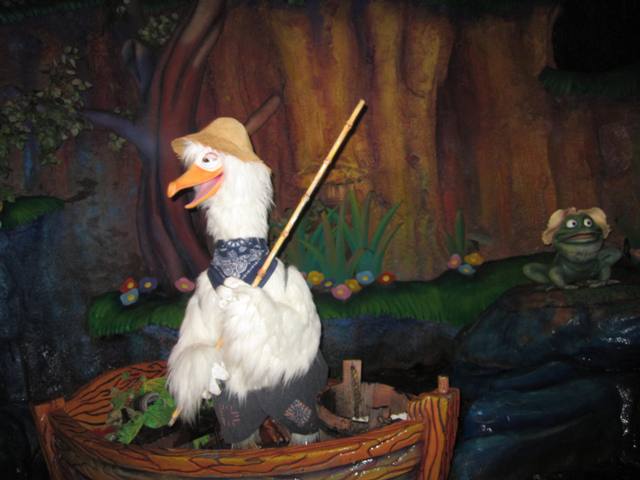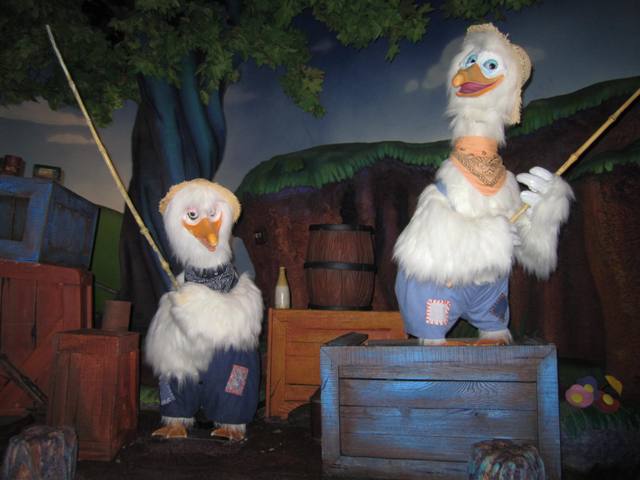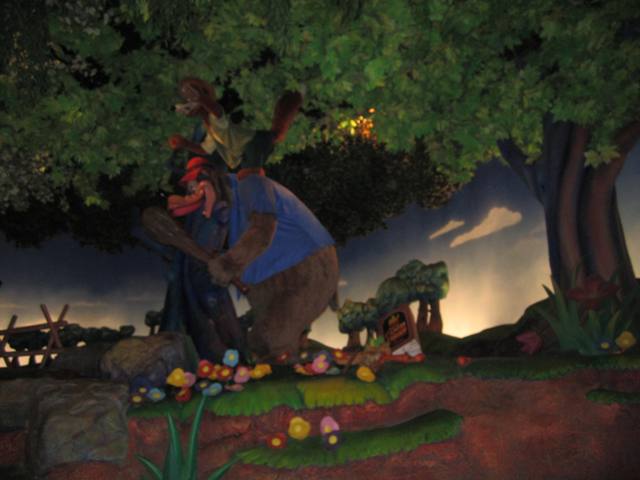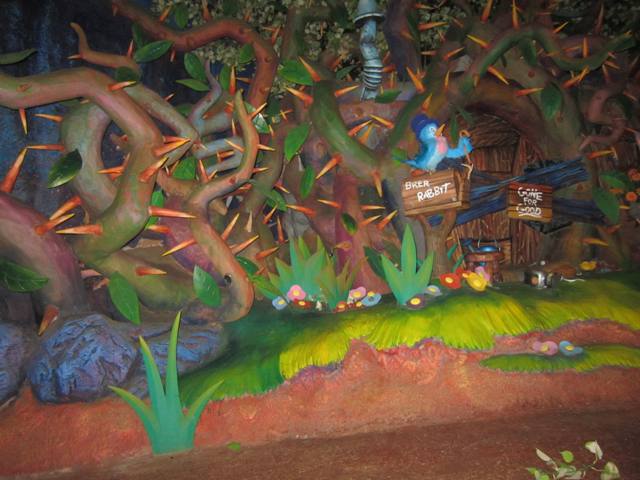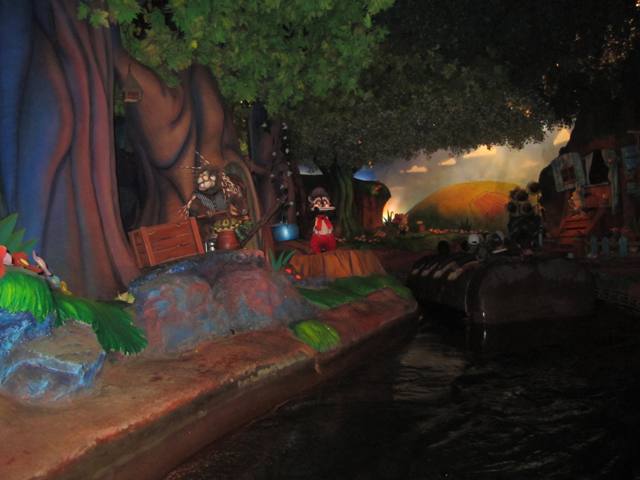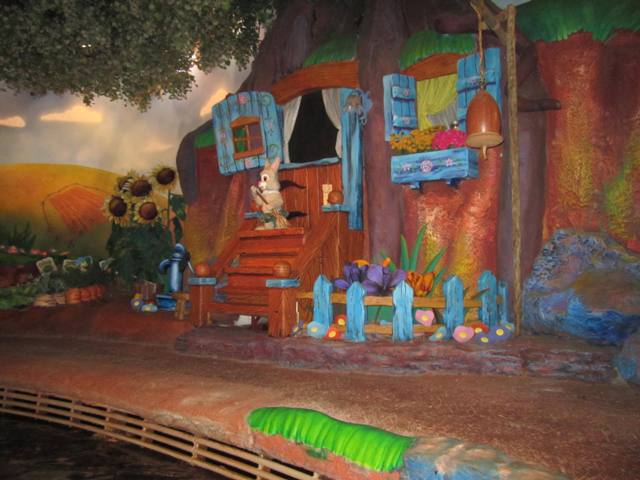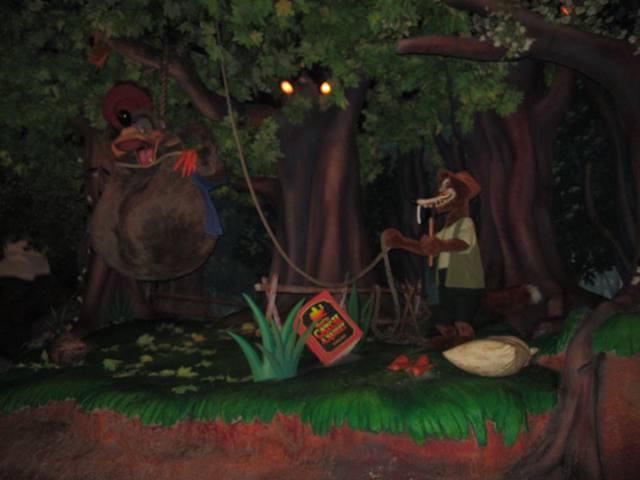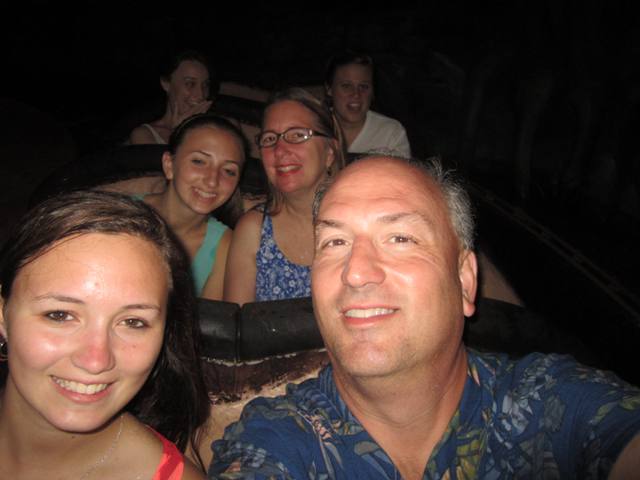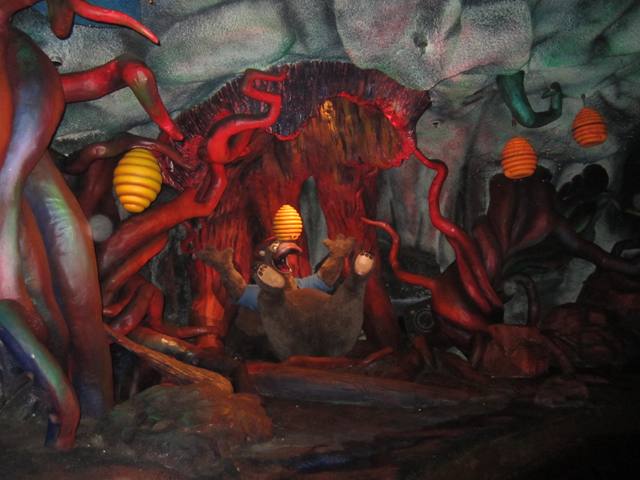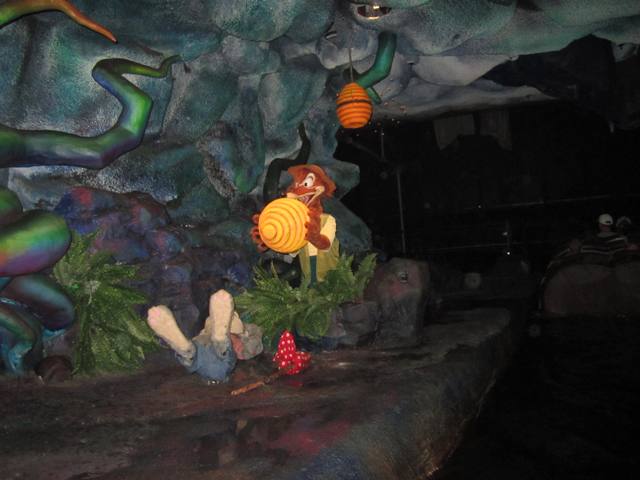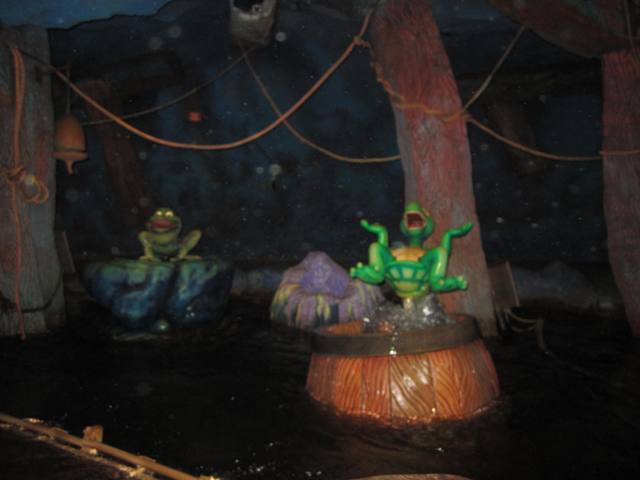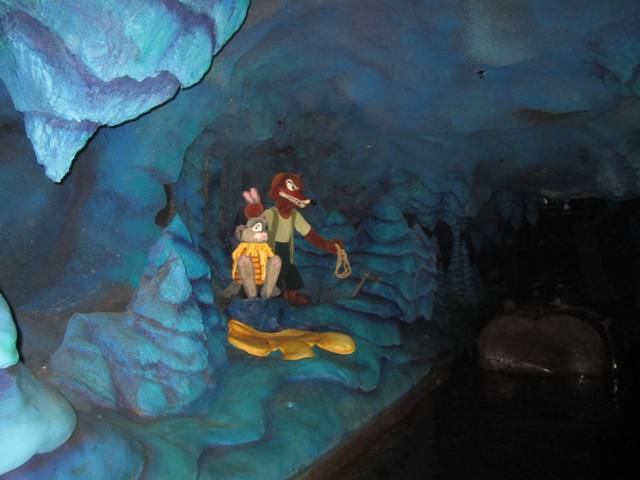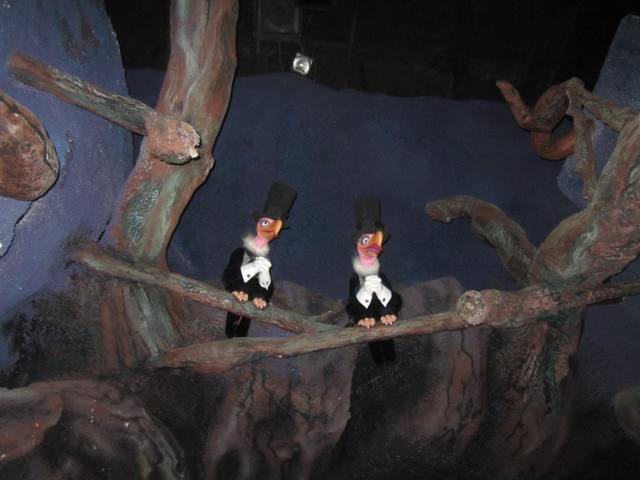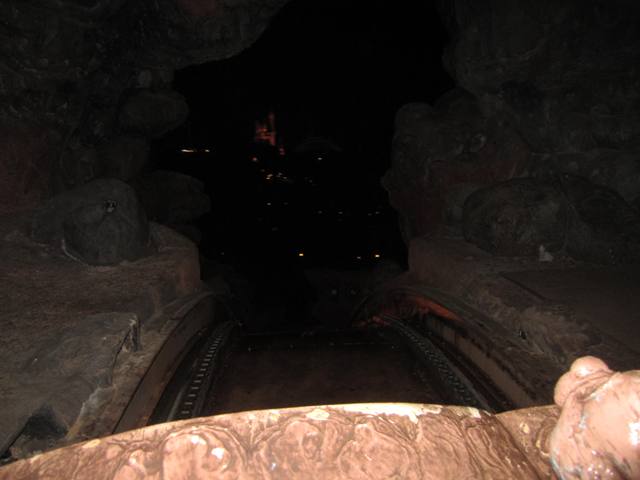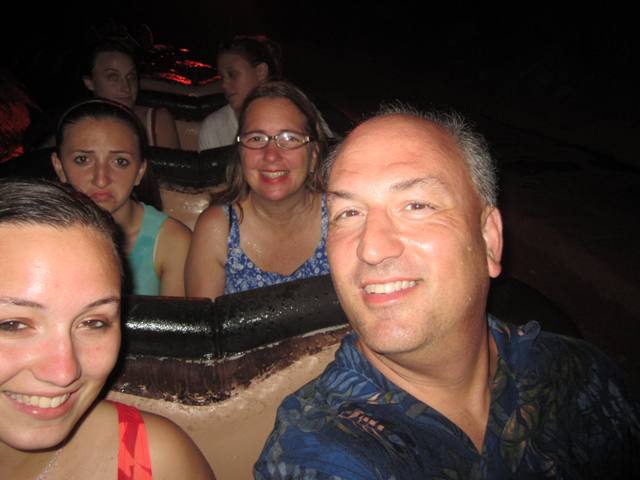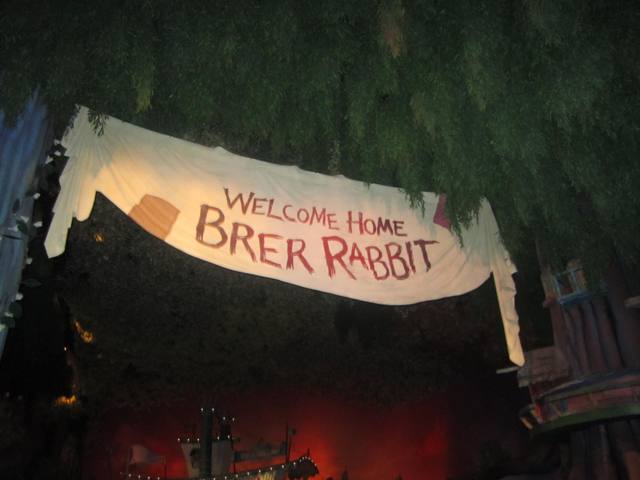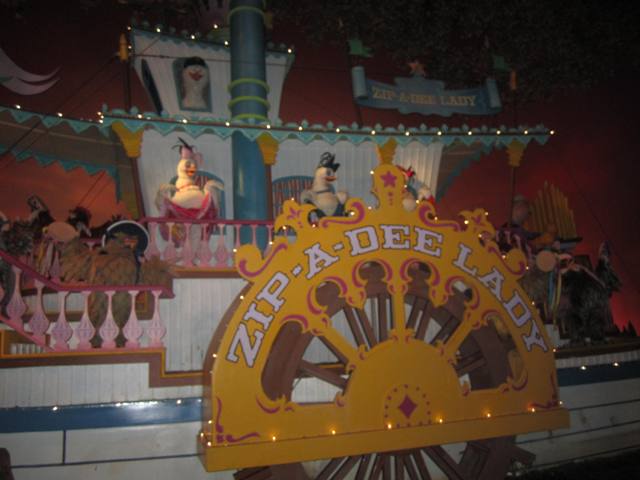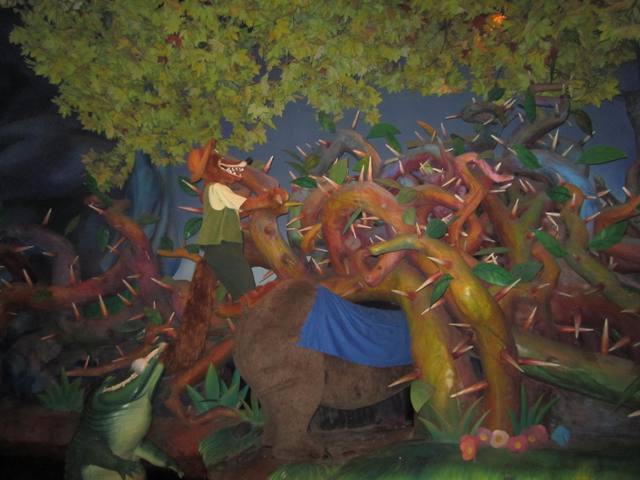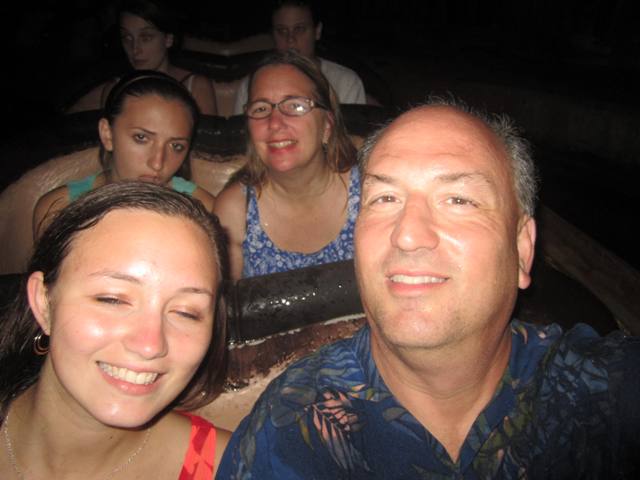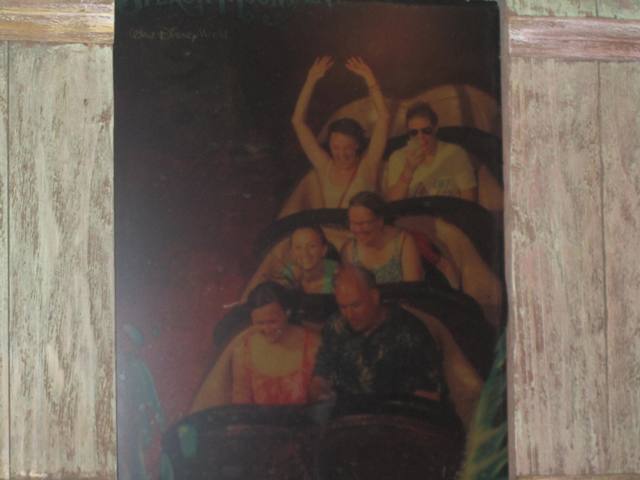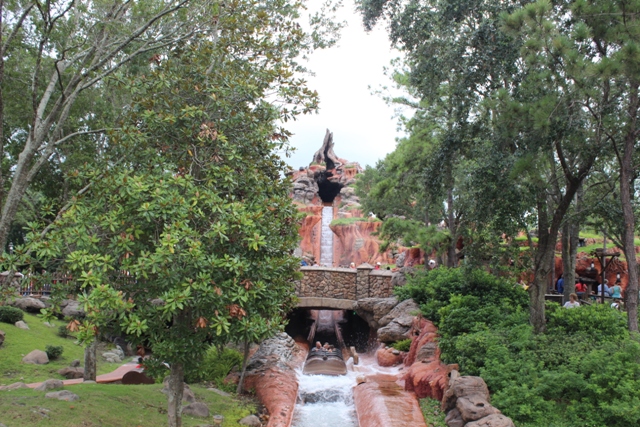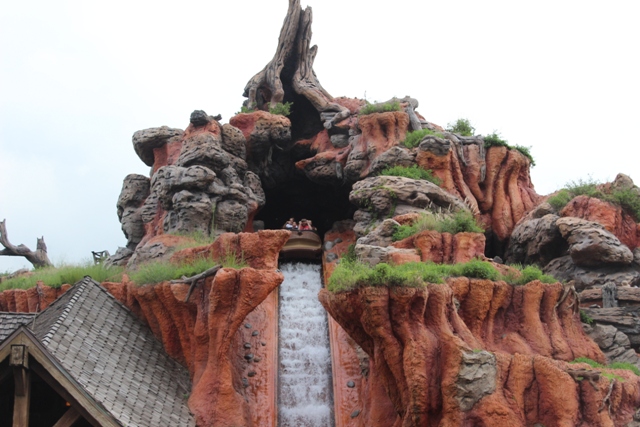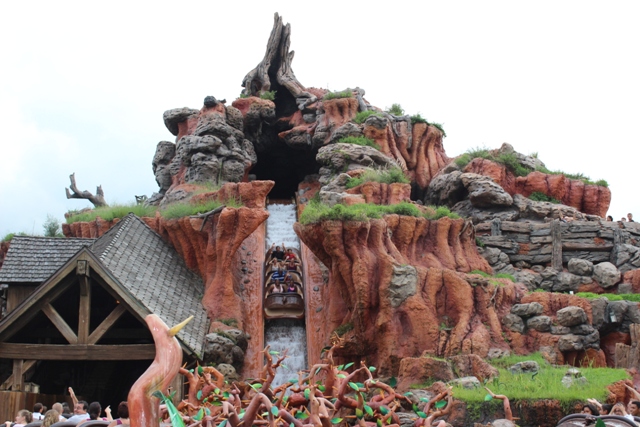 July 2012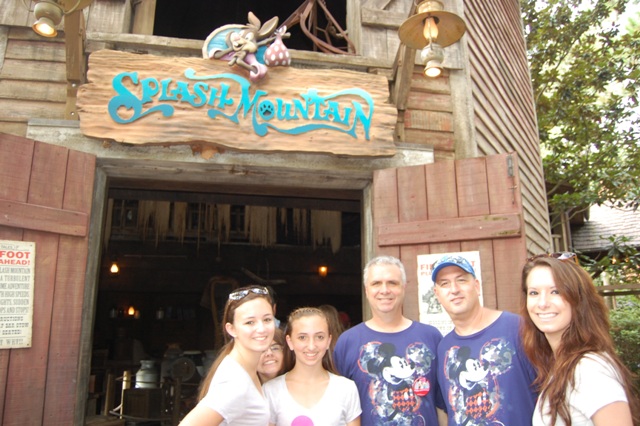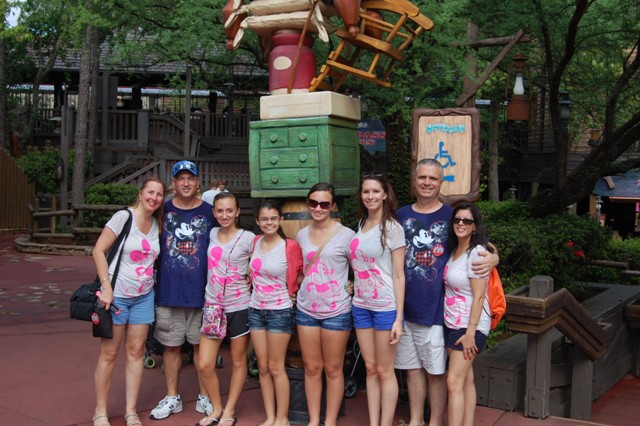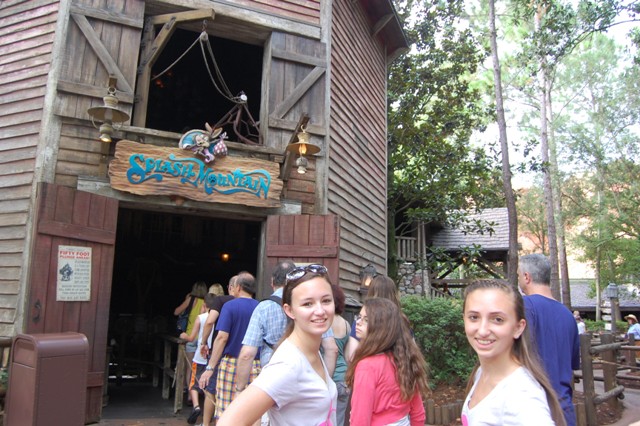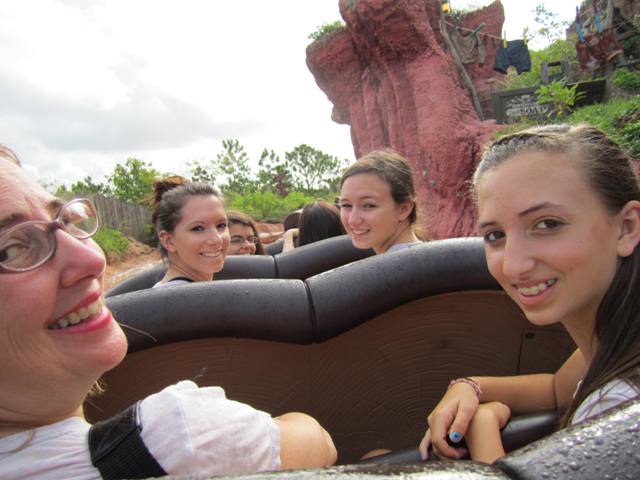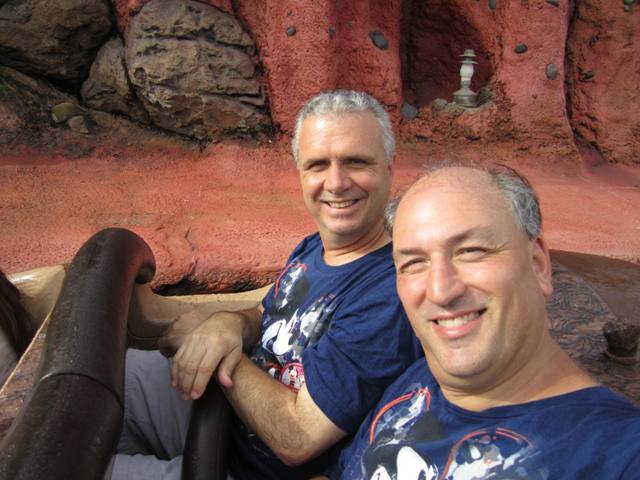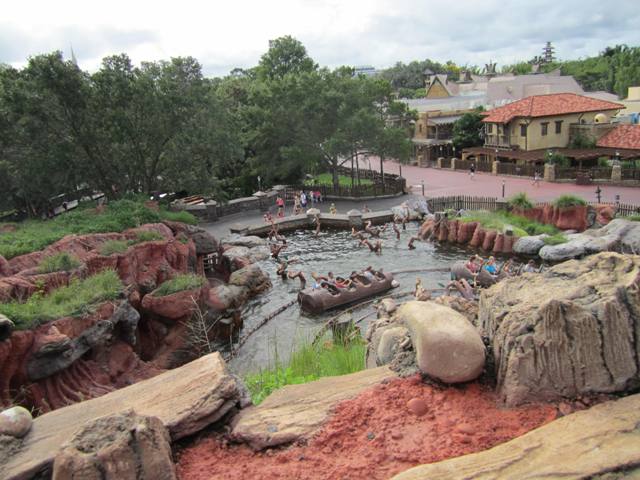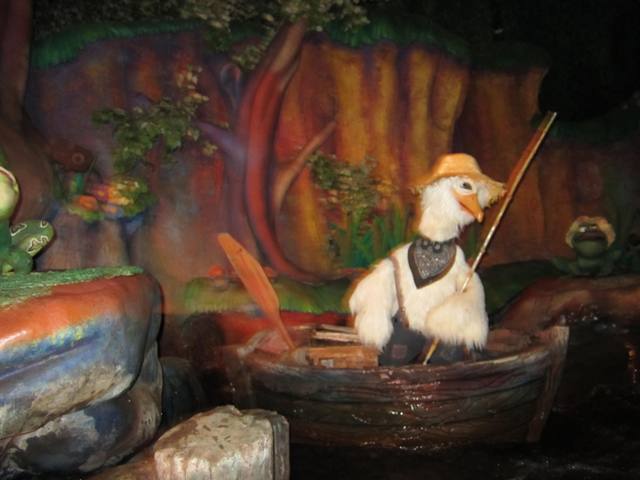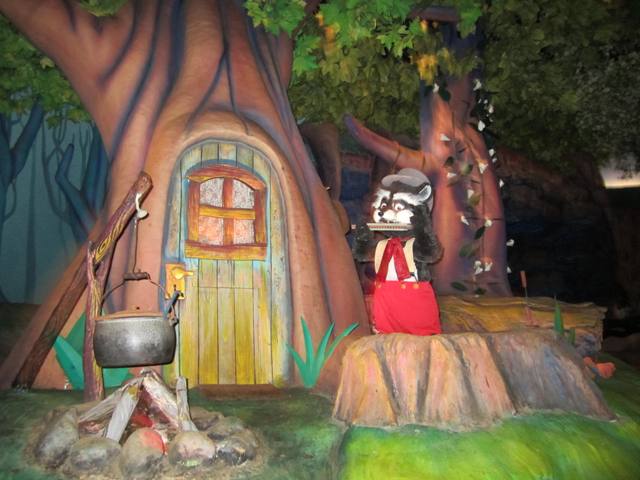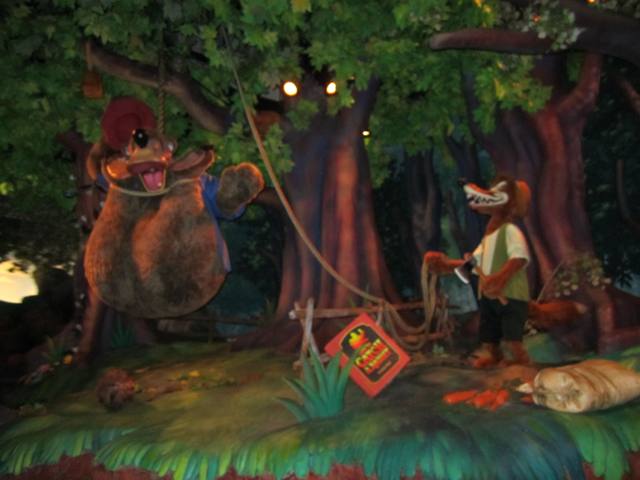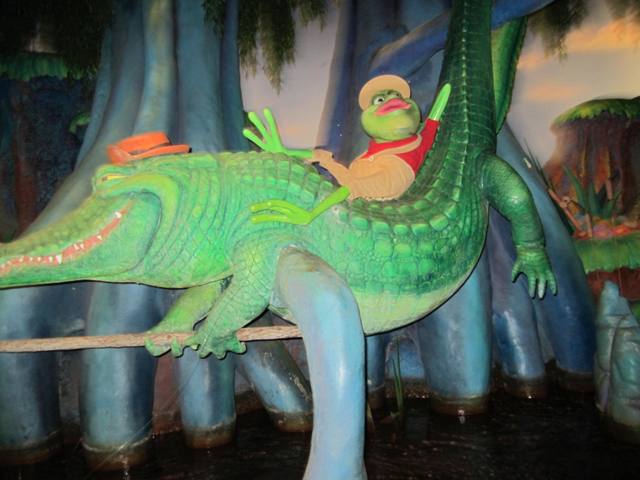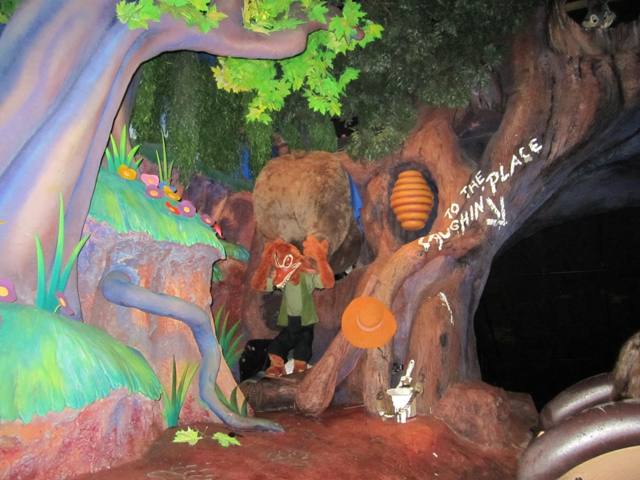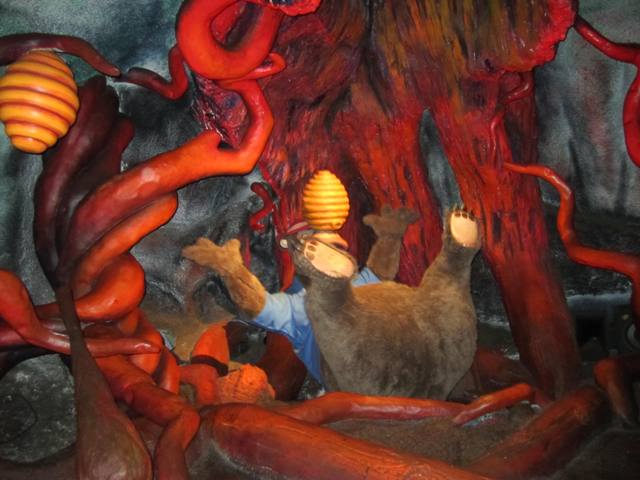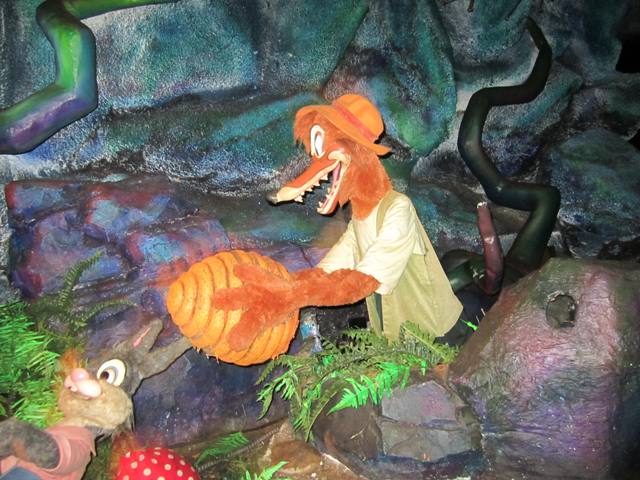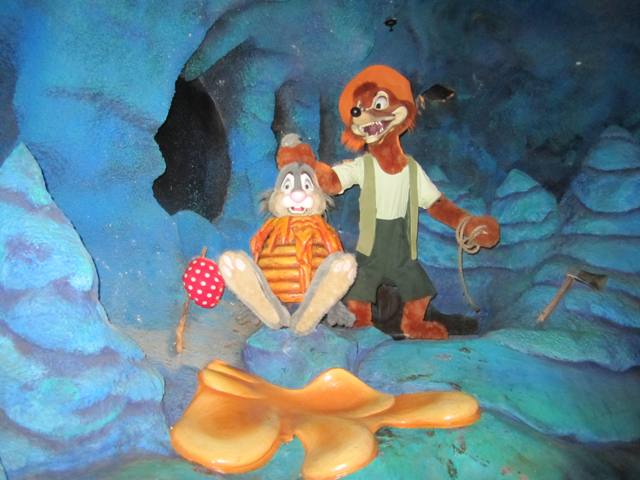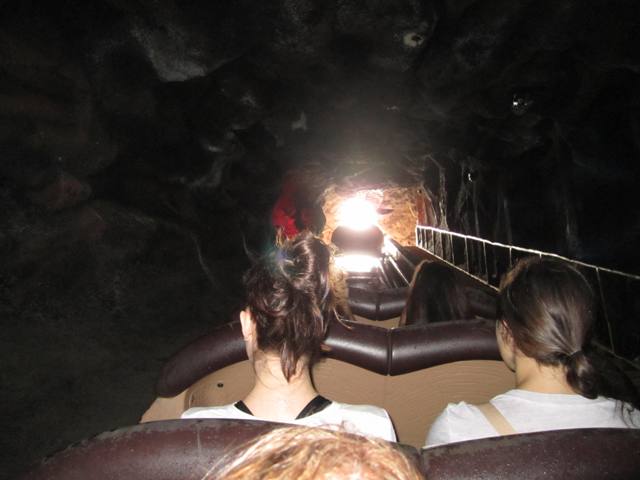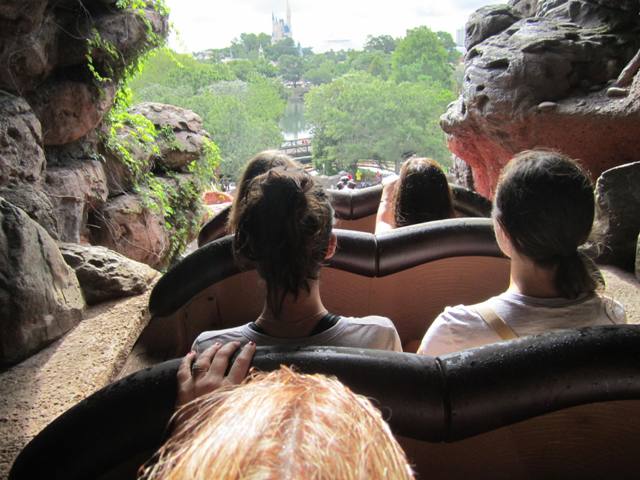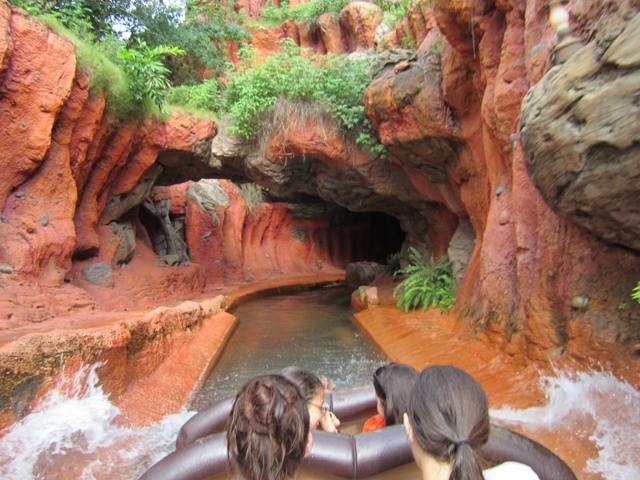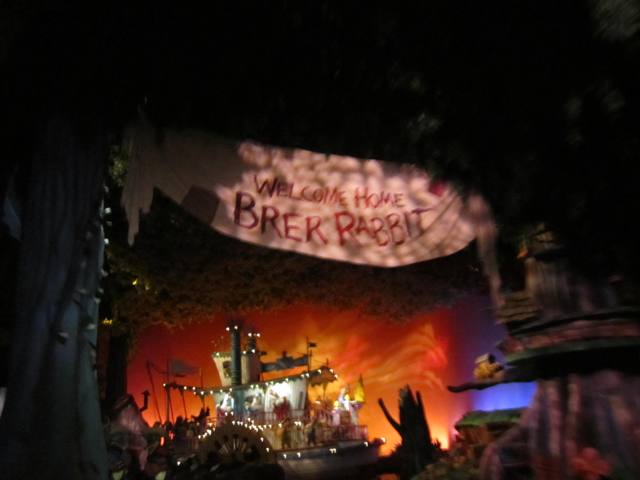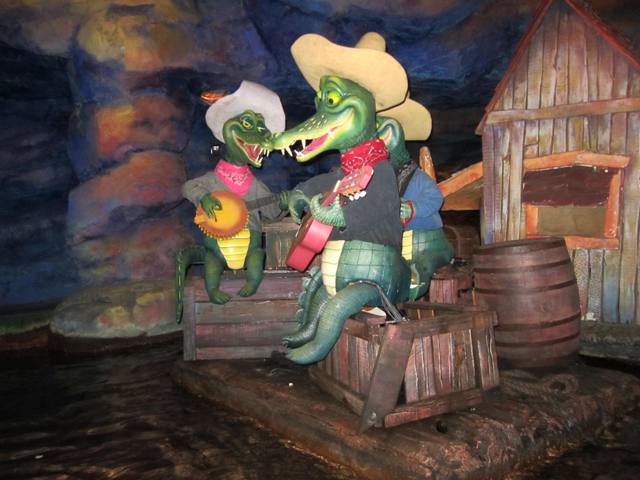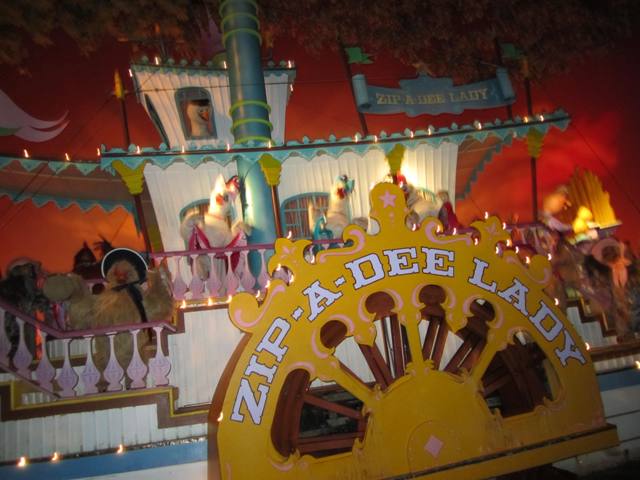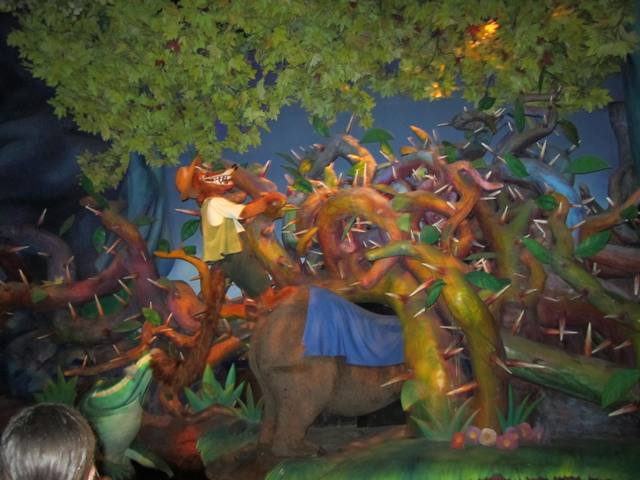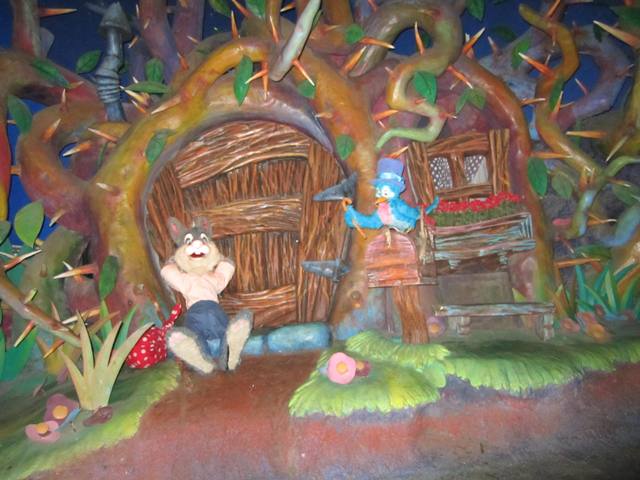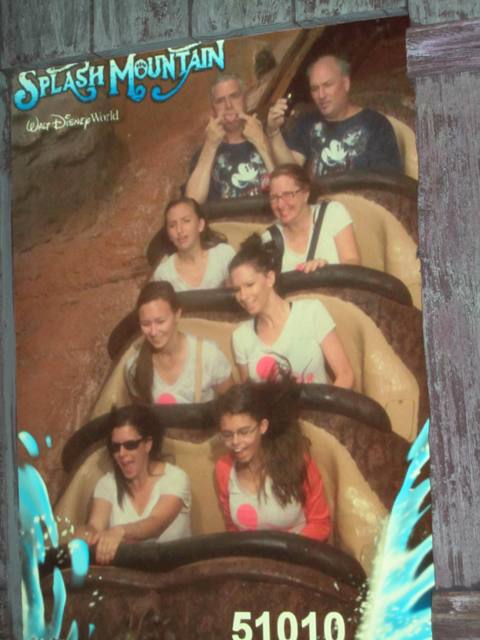 July 2011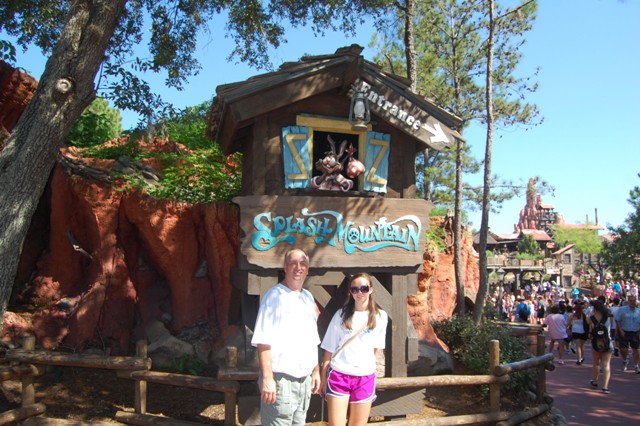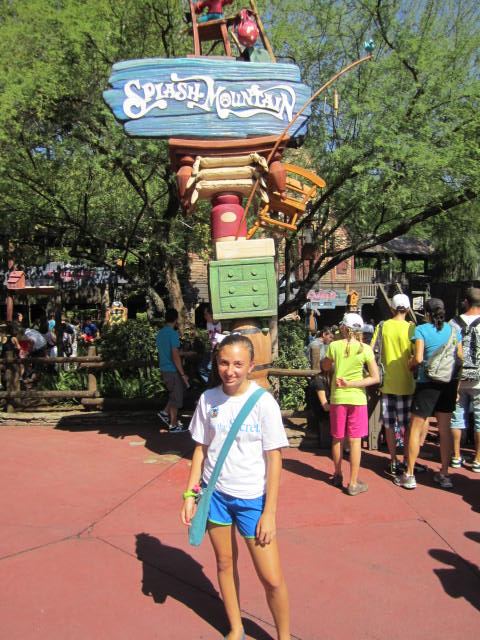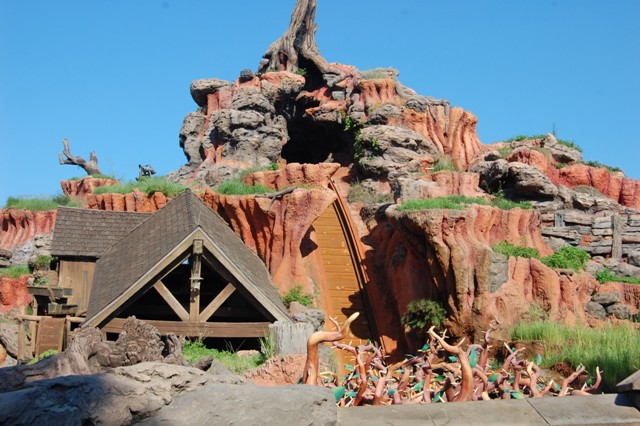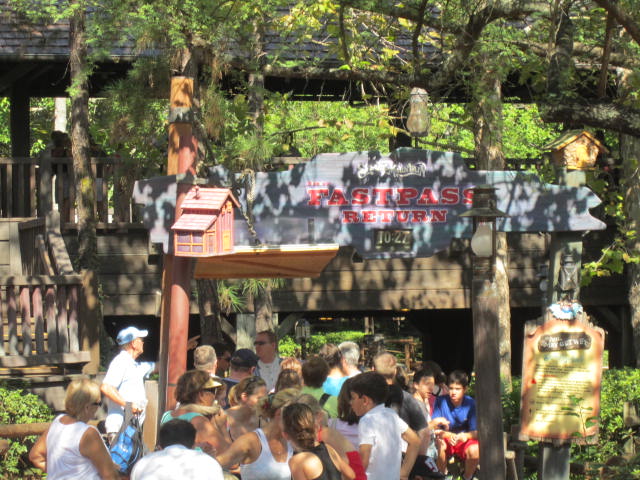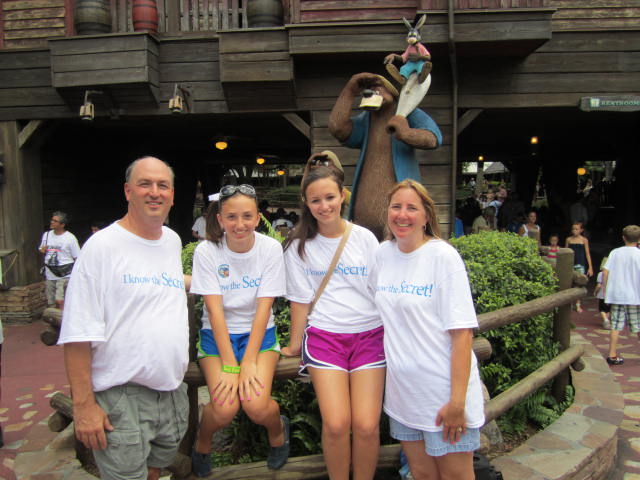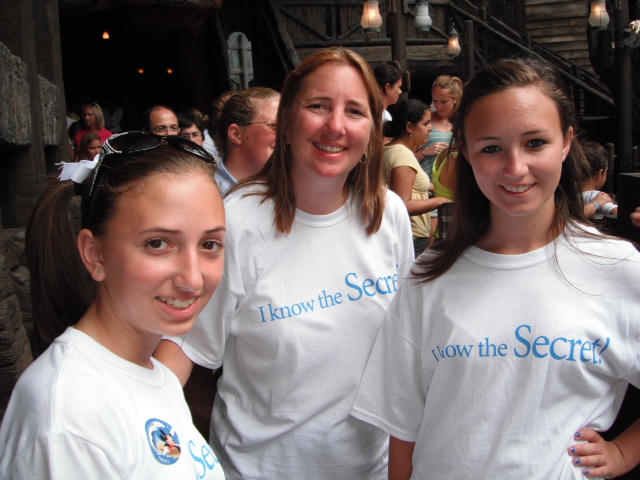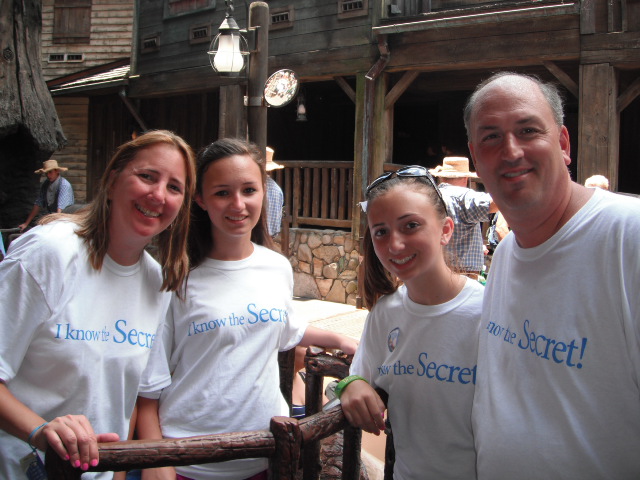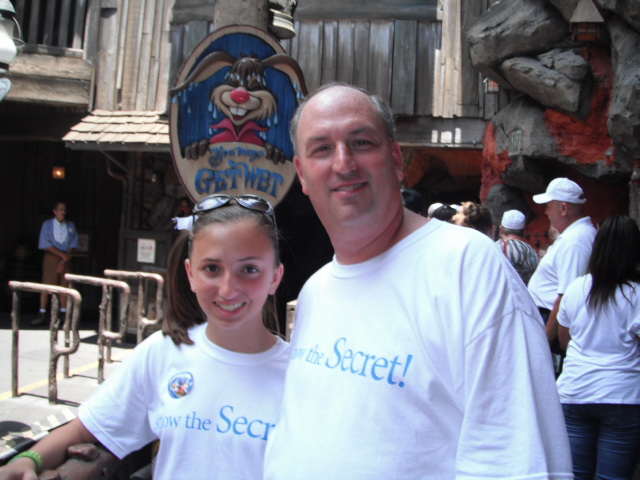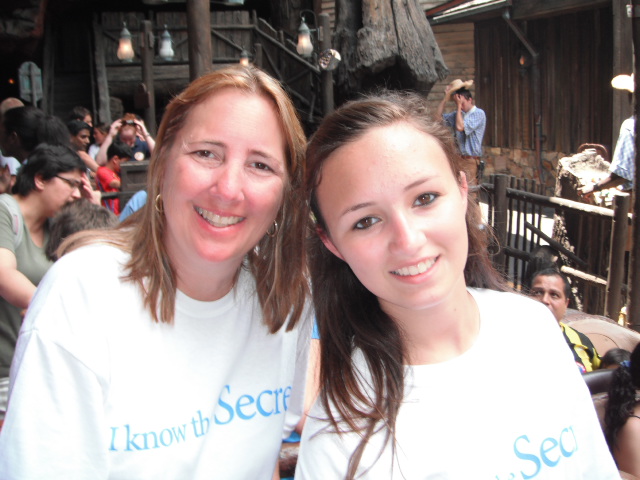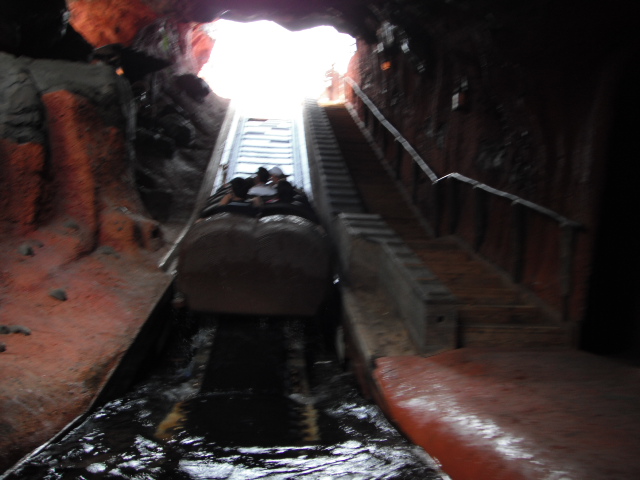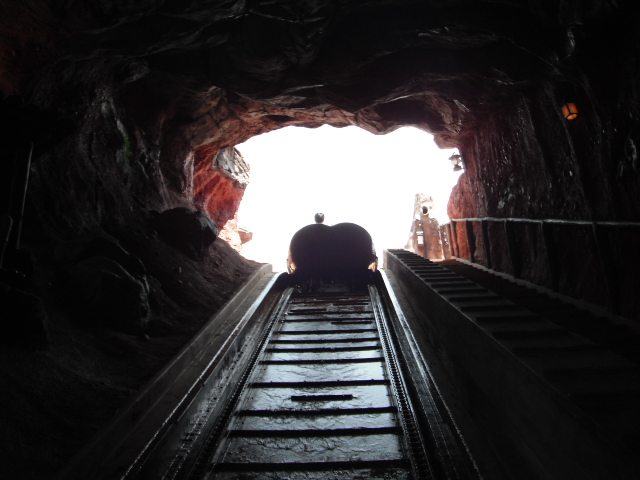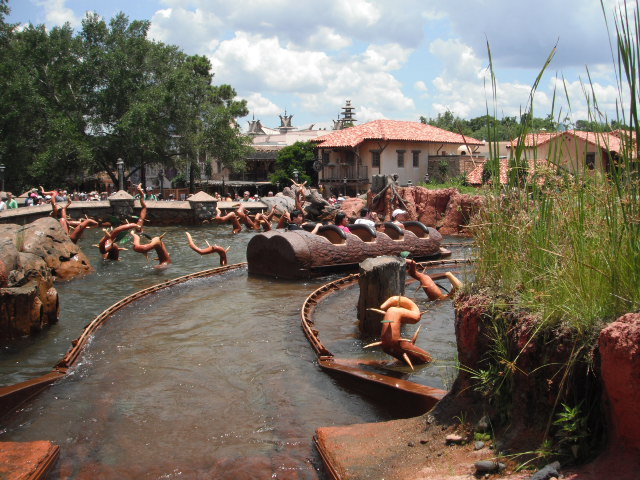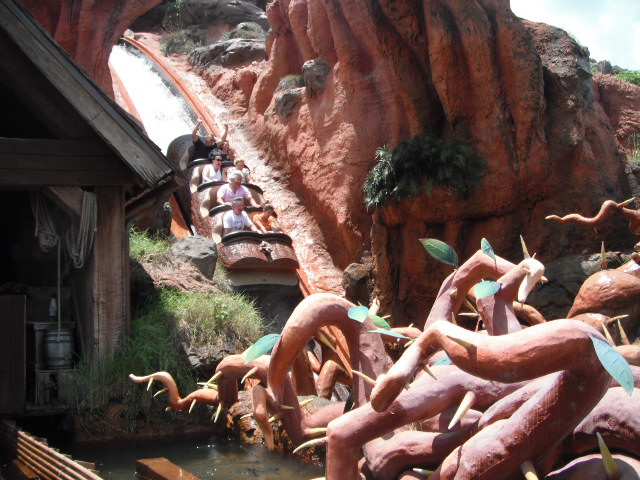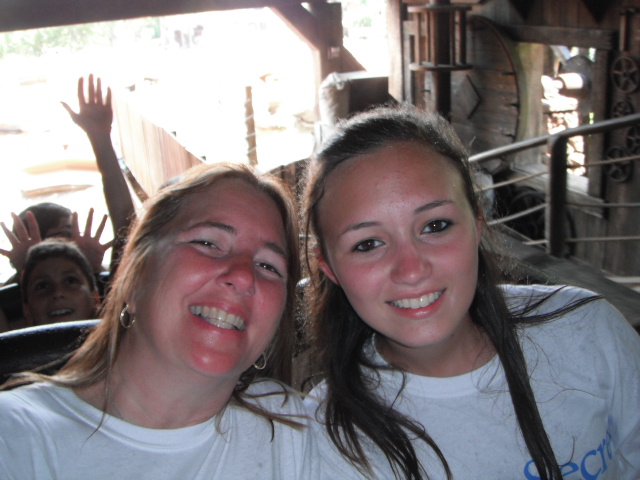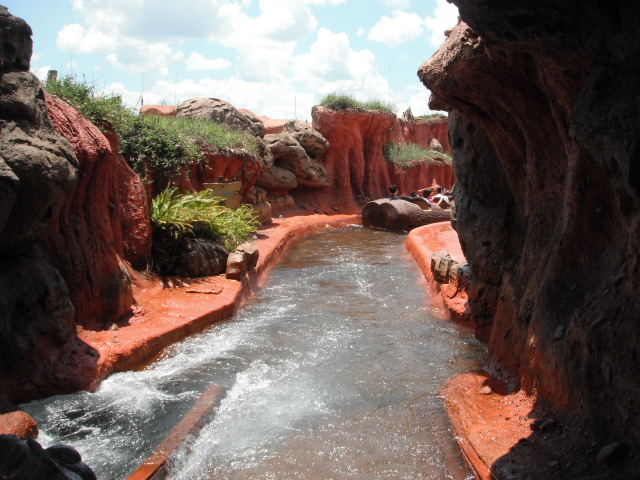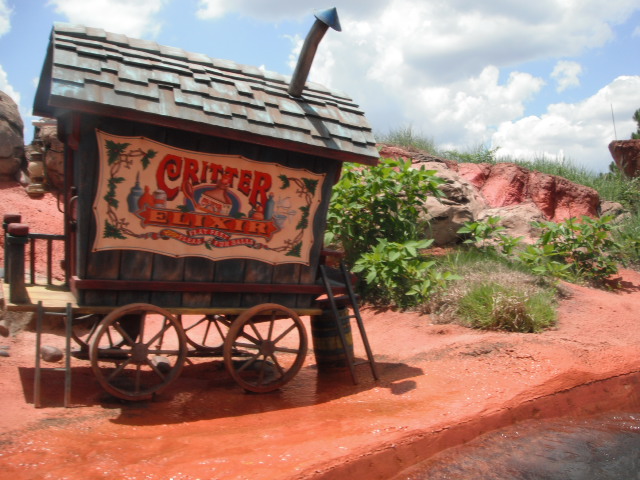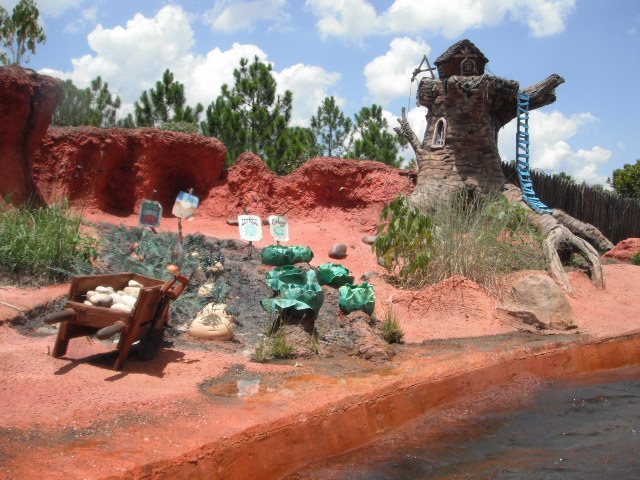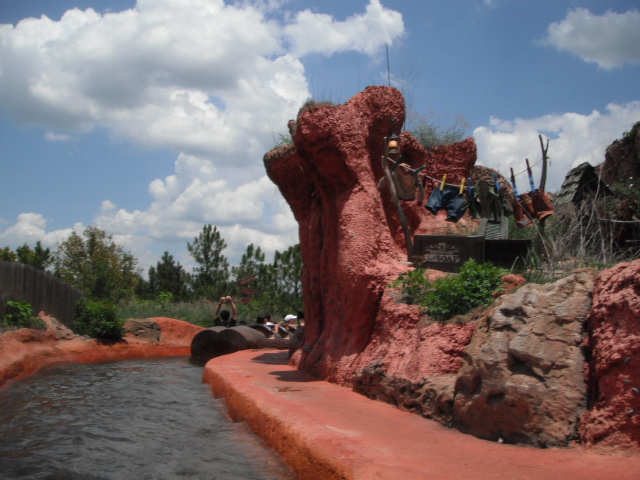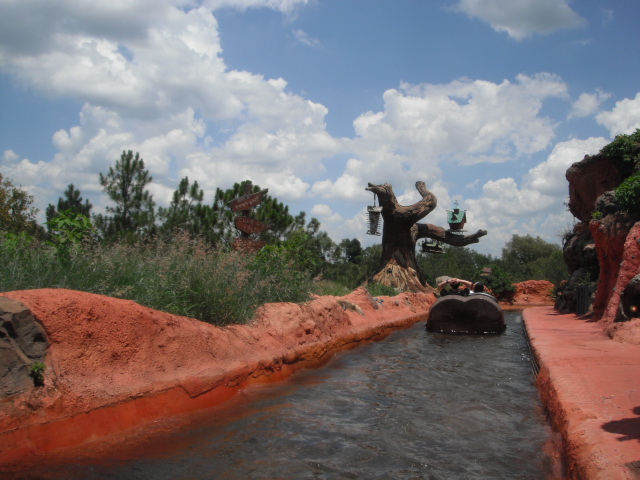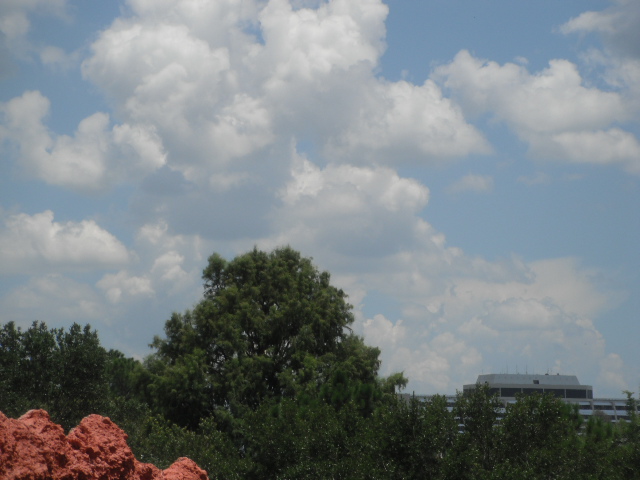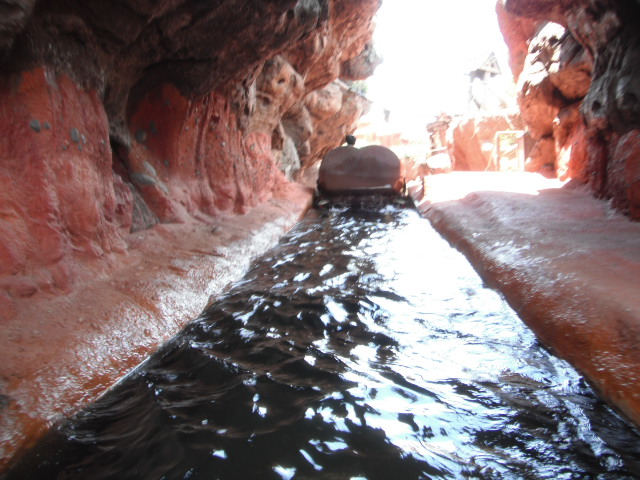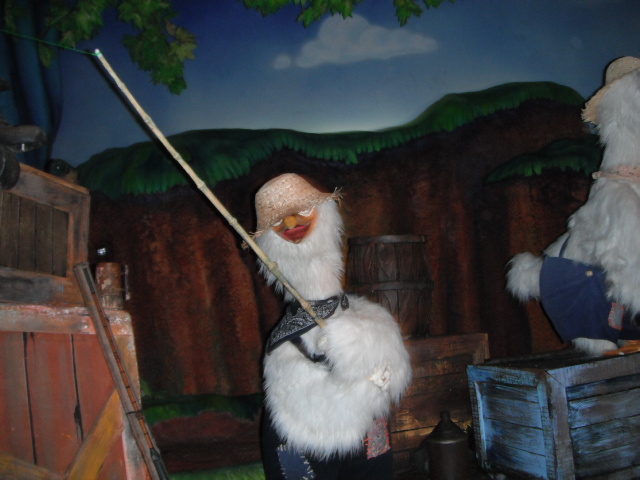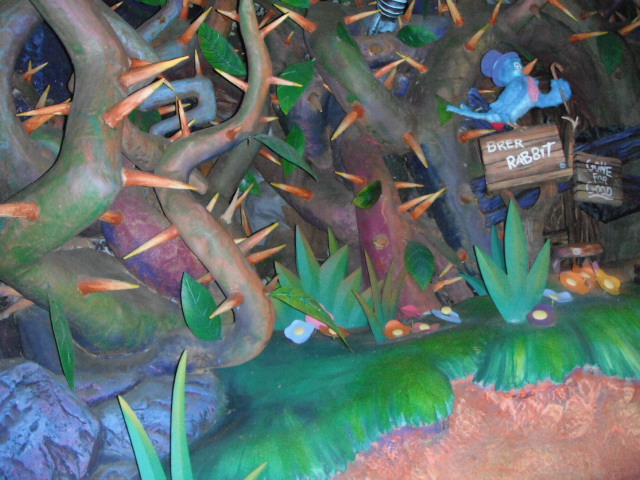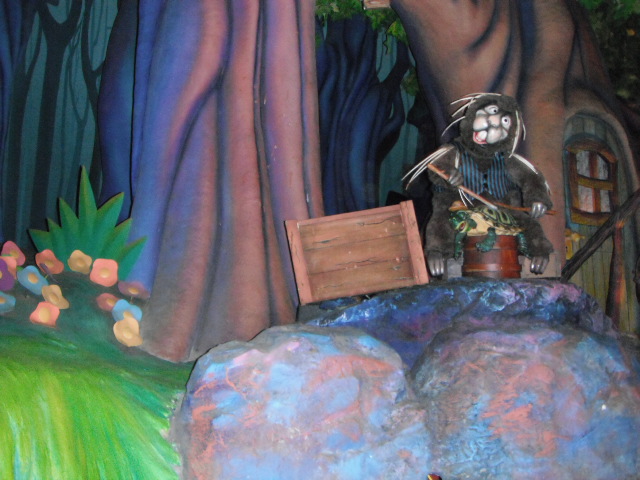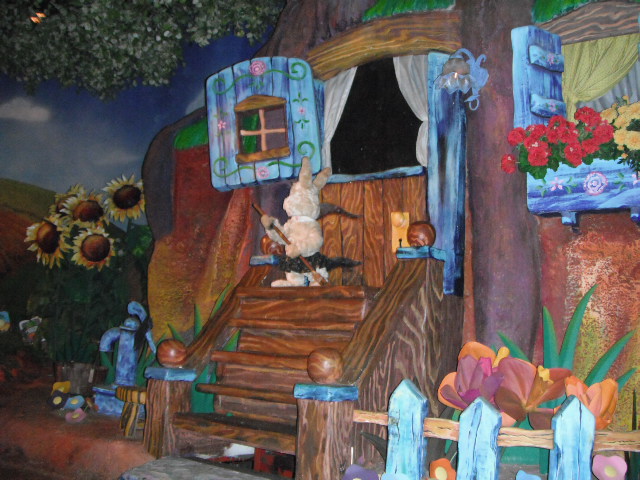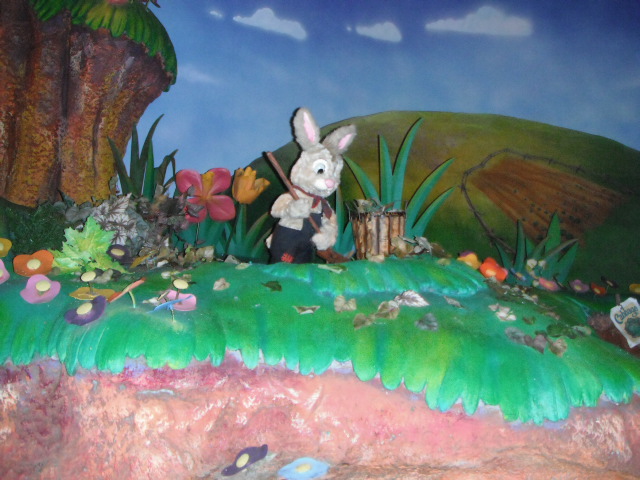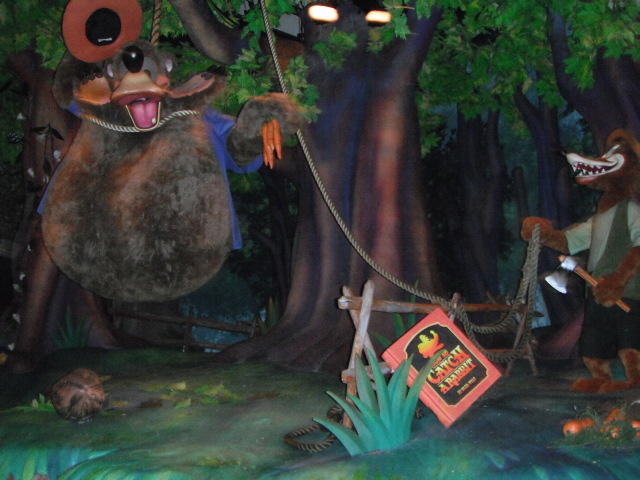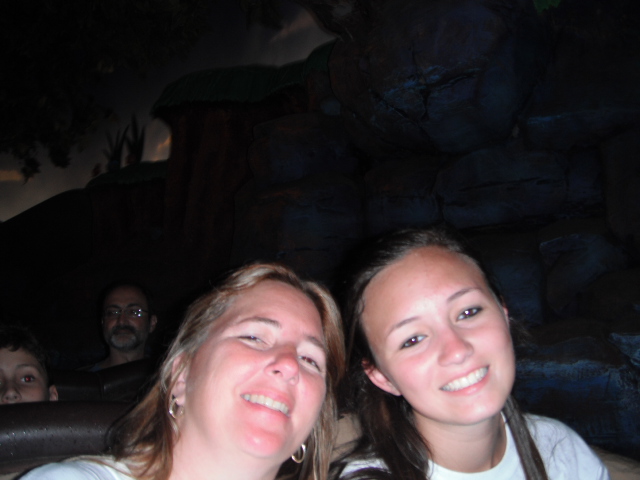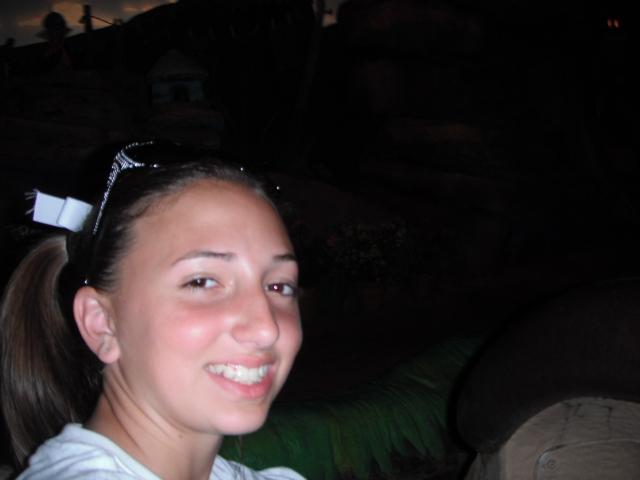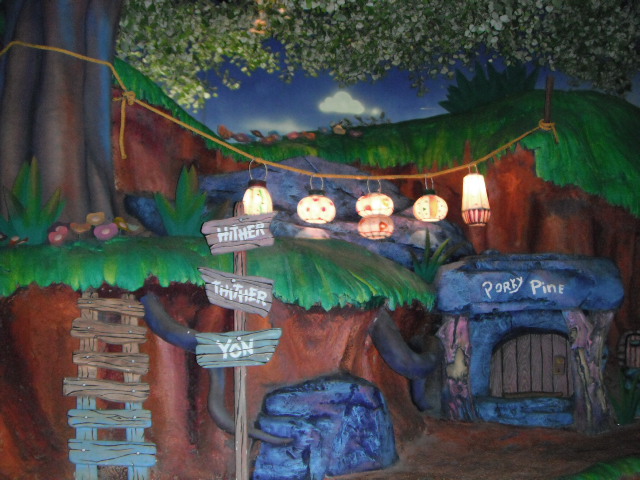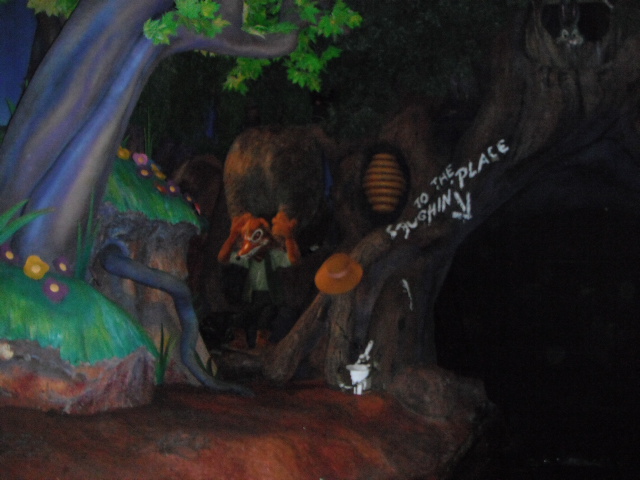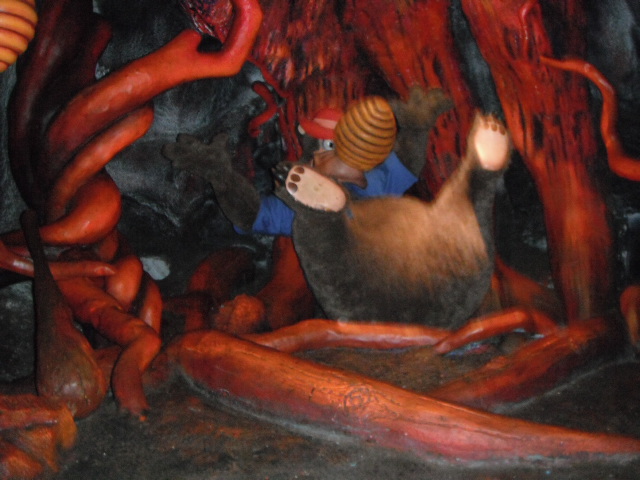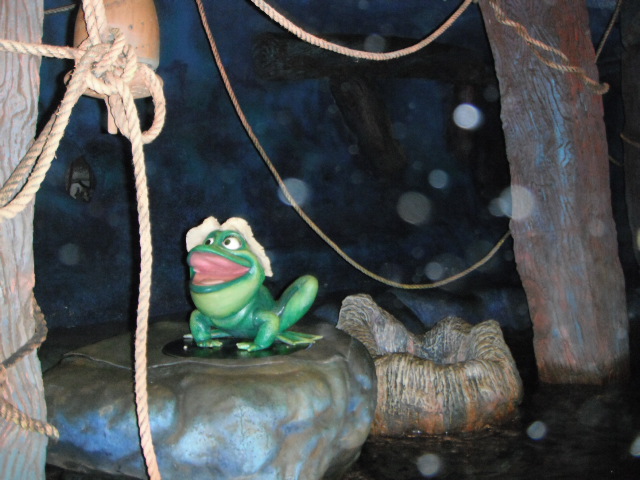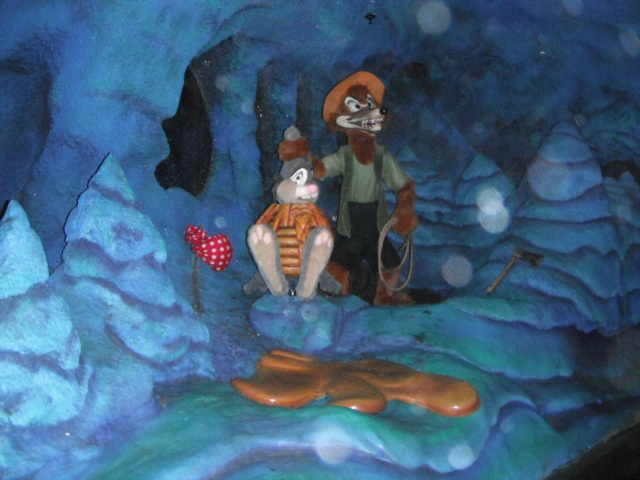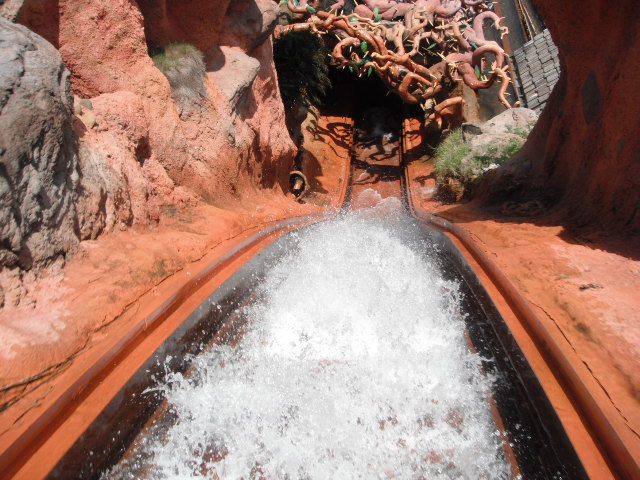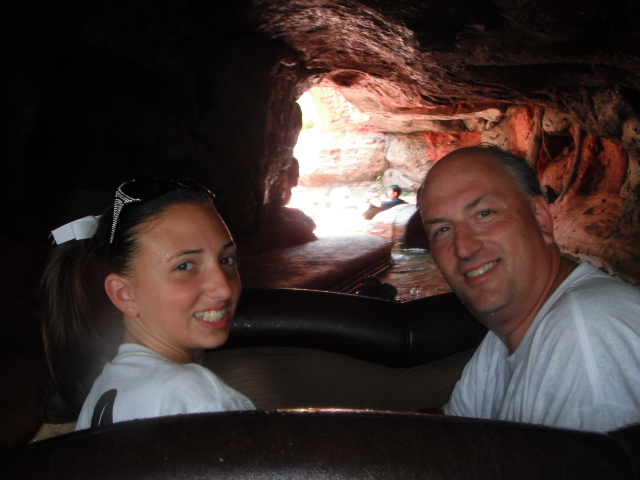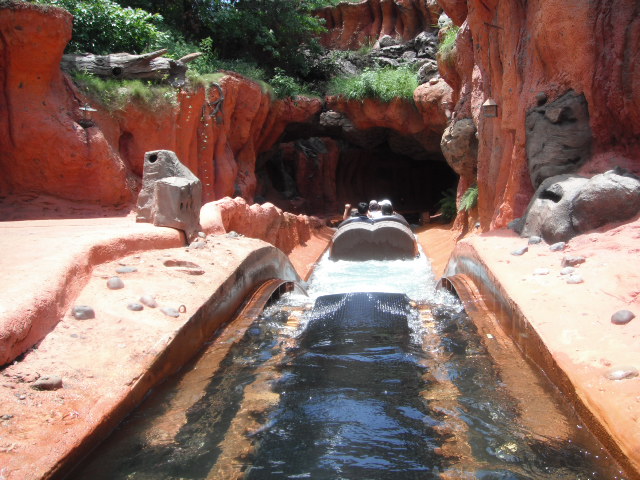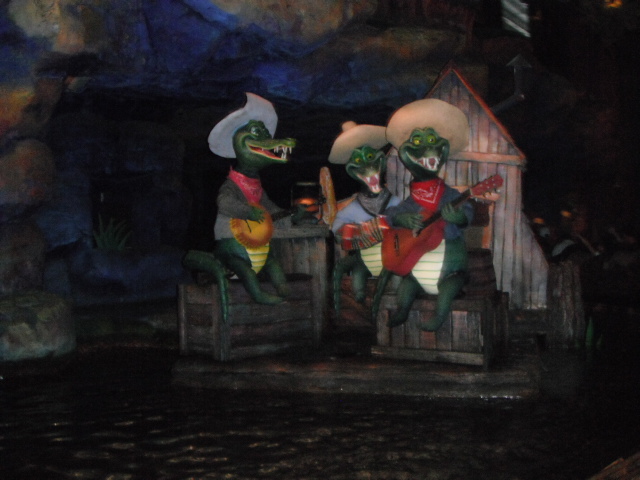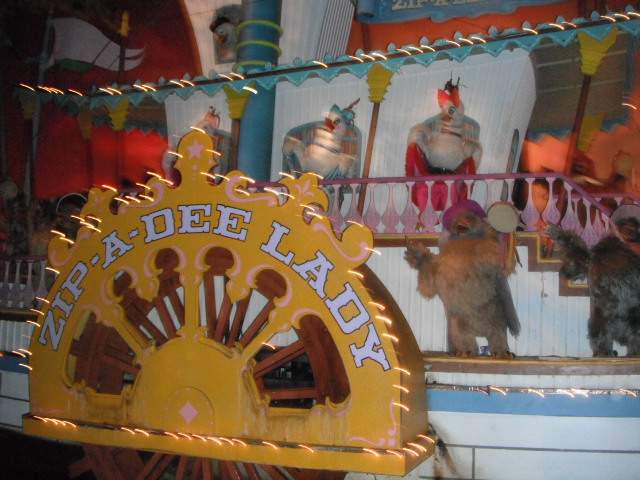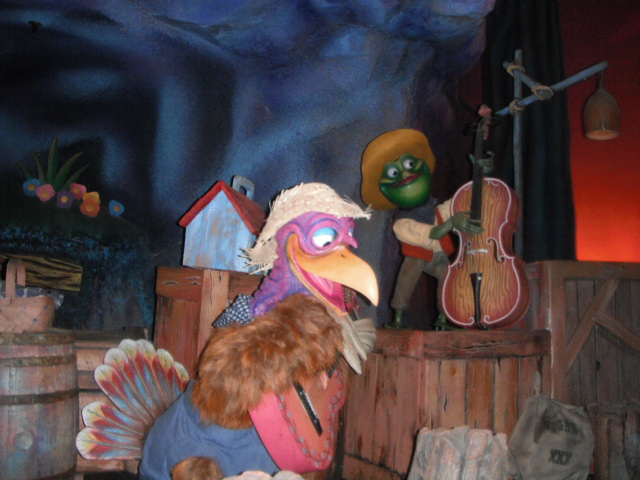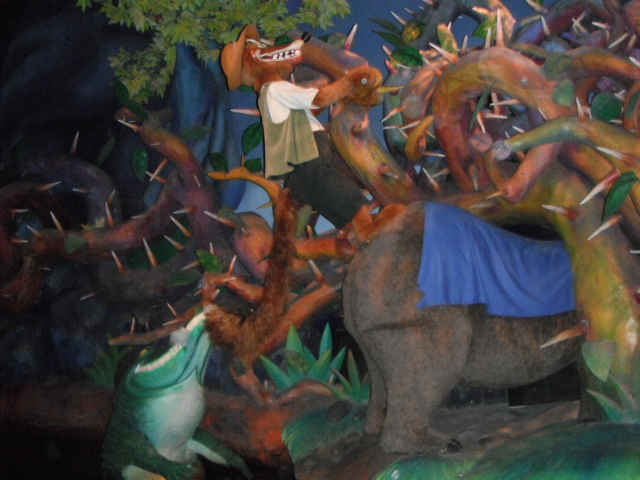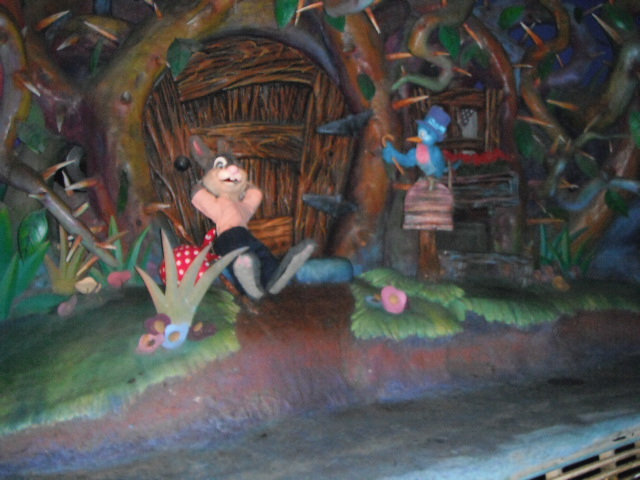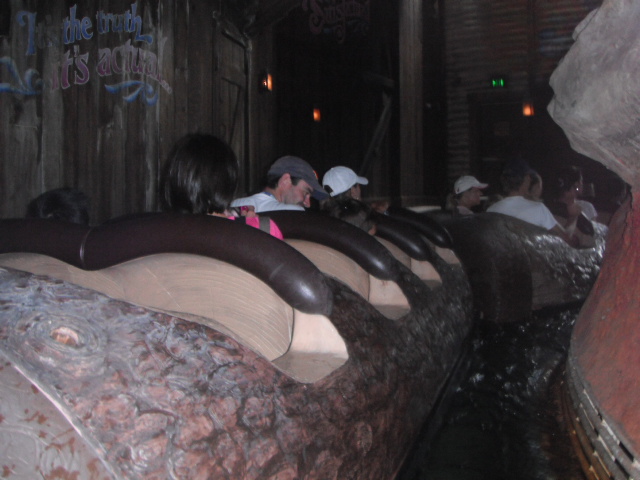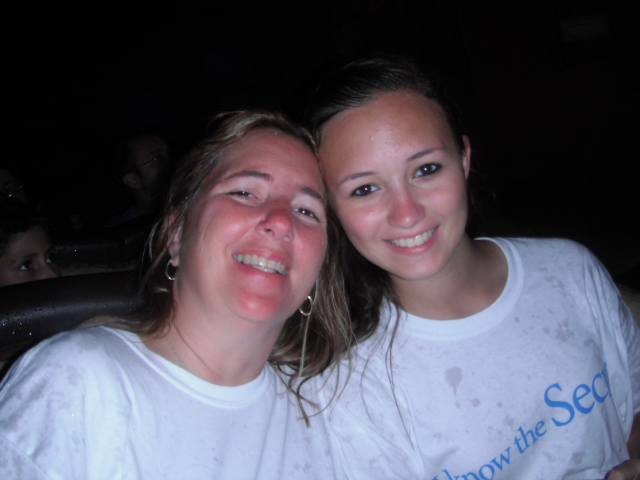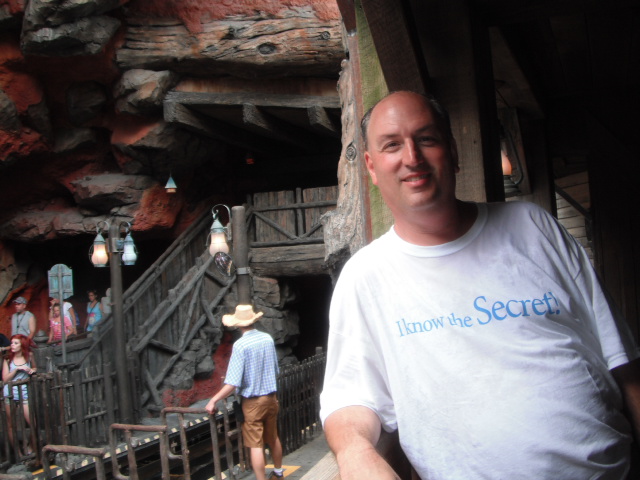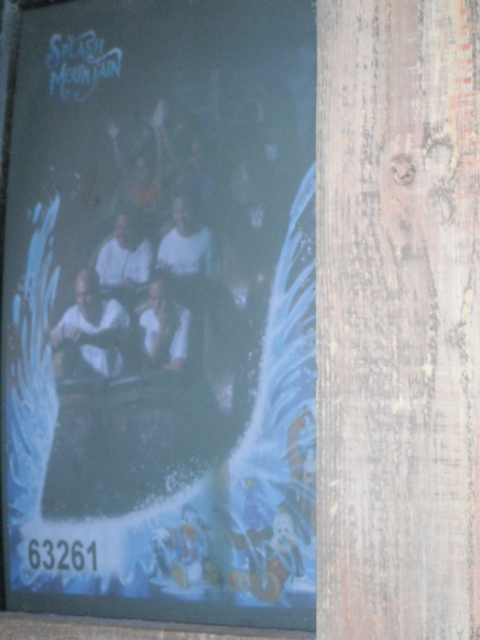 July 2010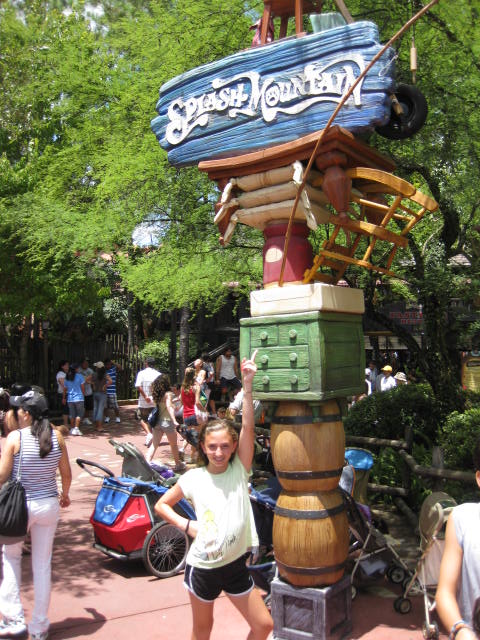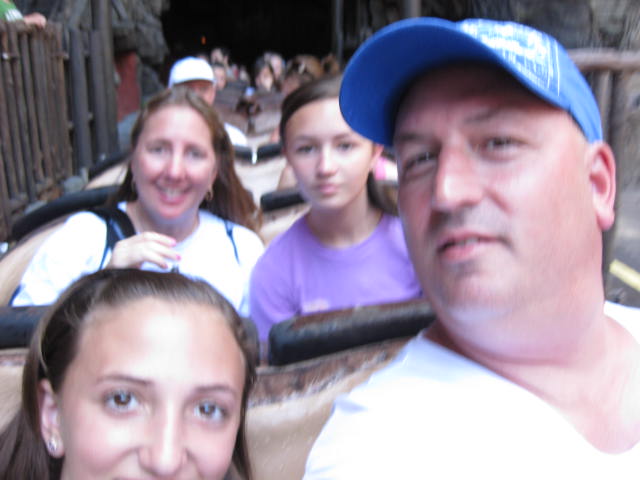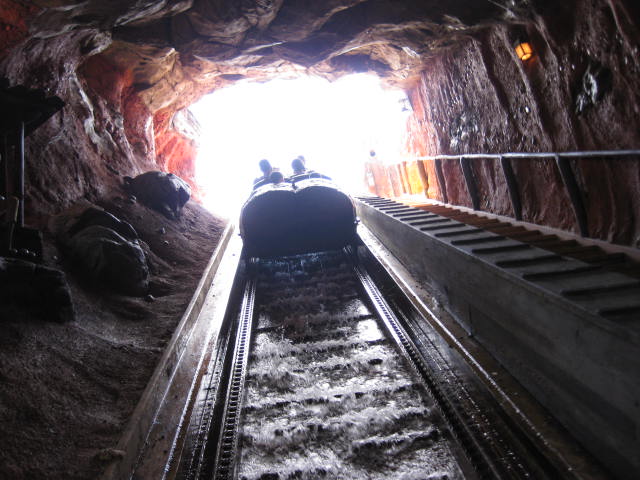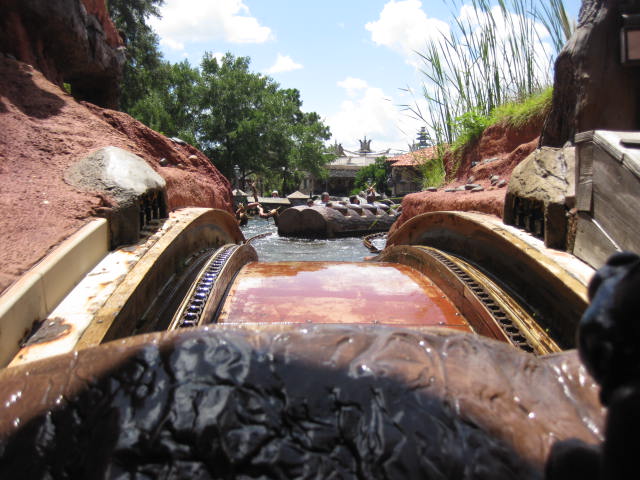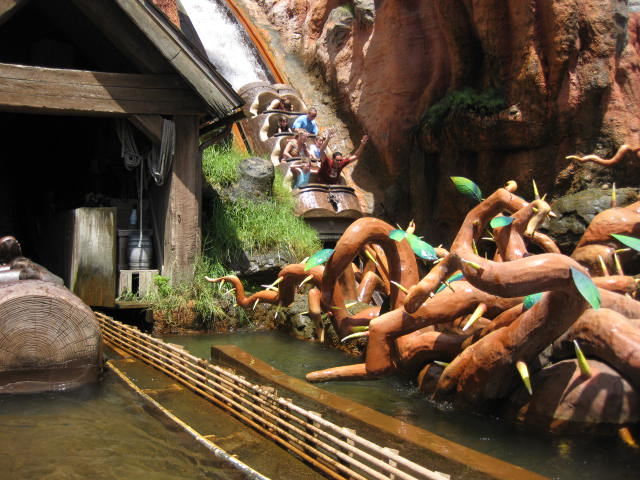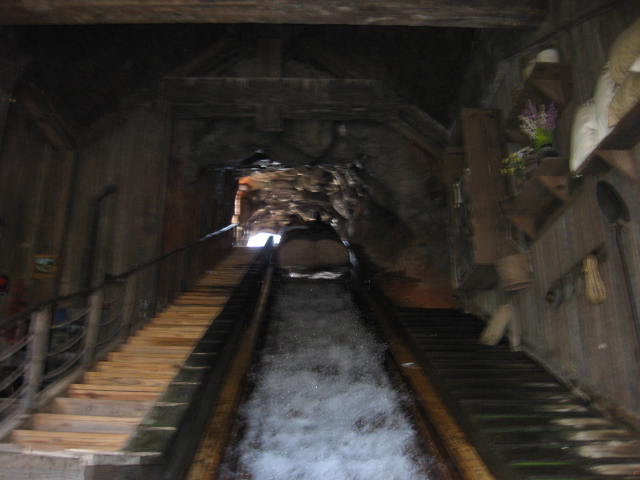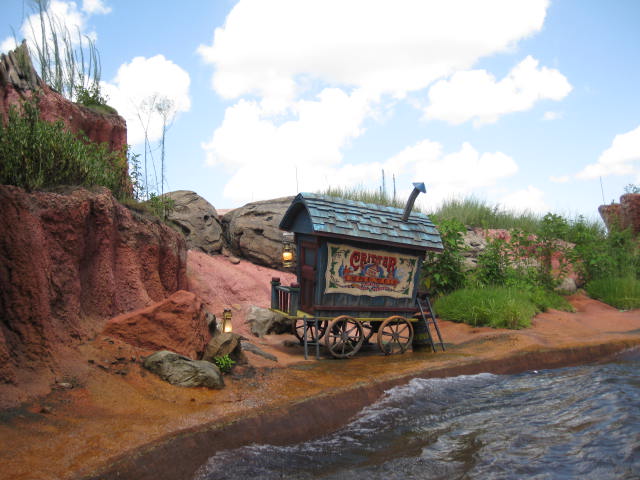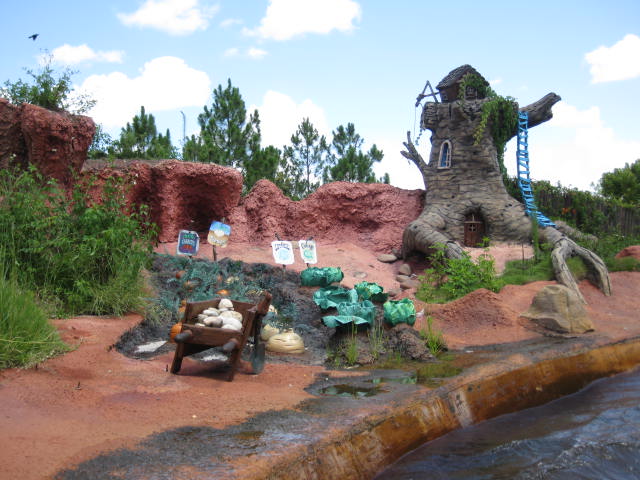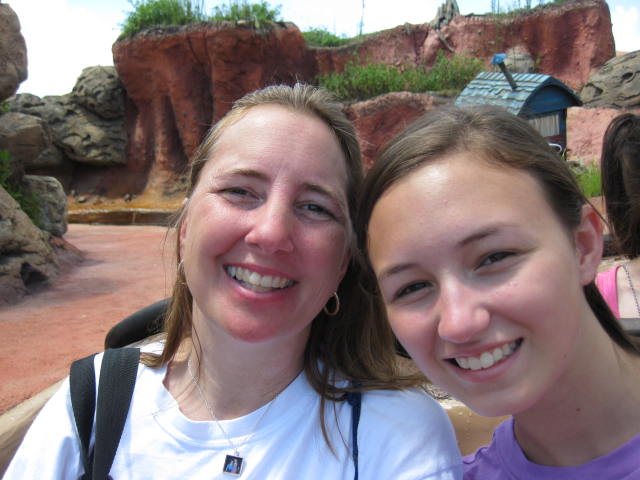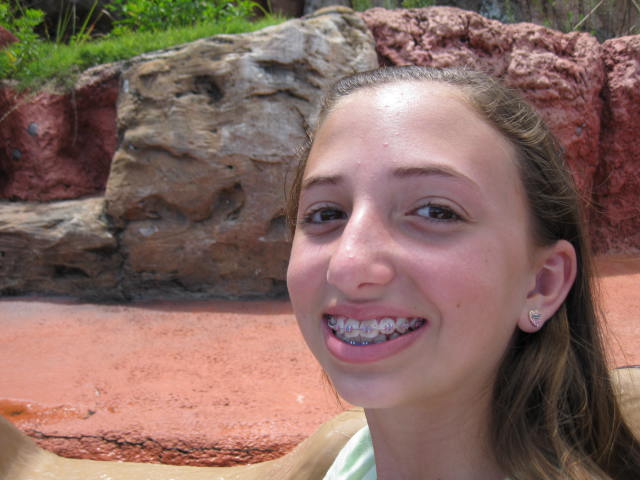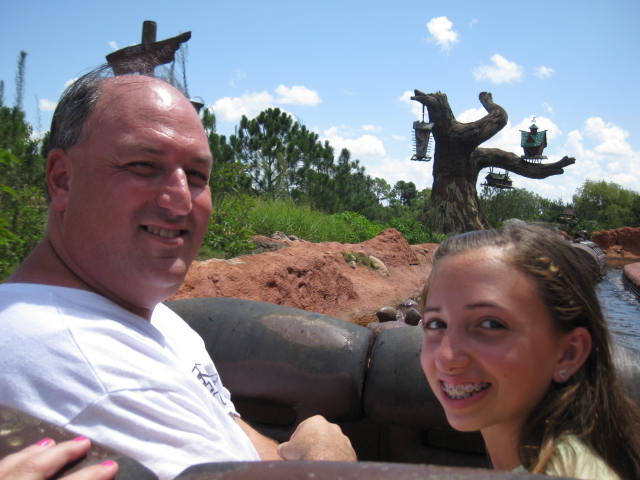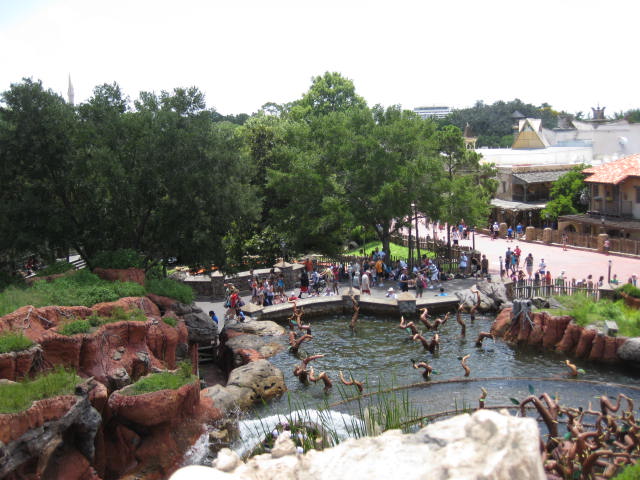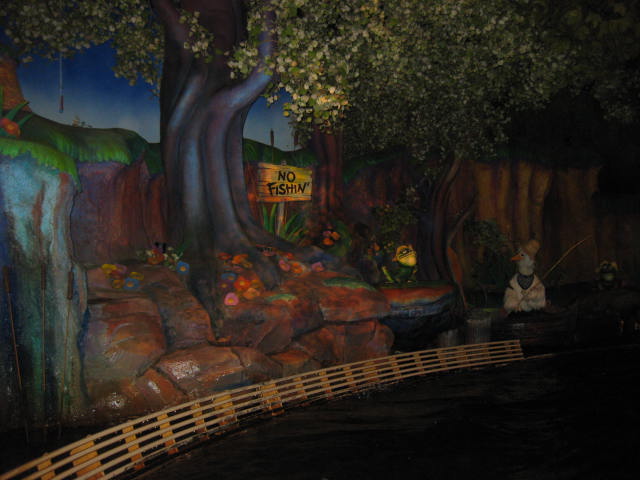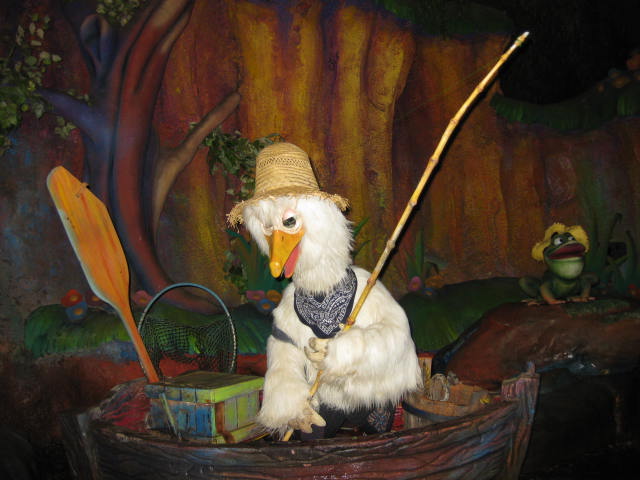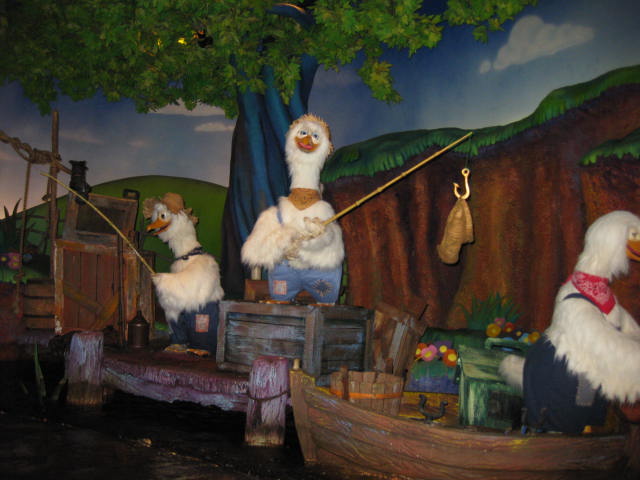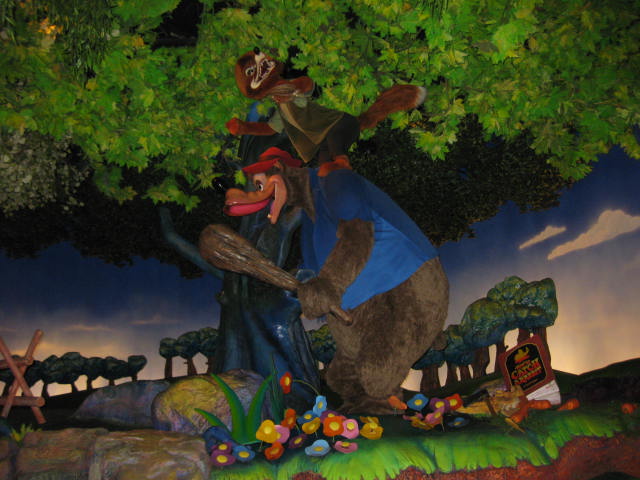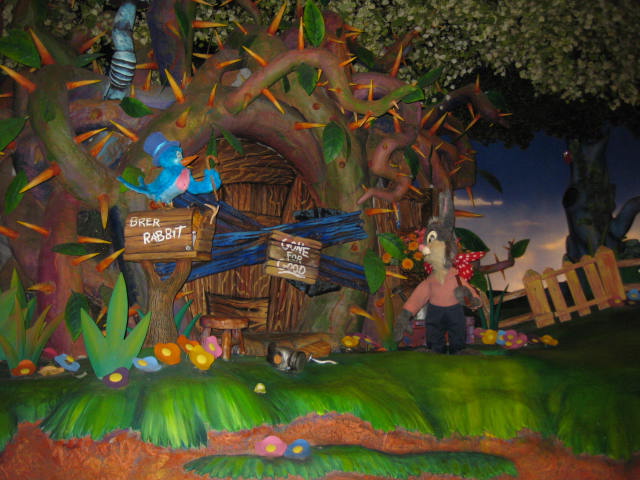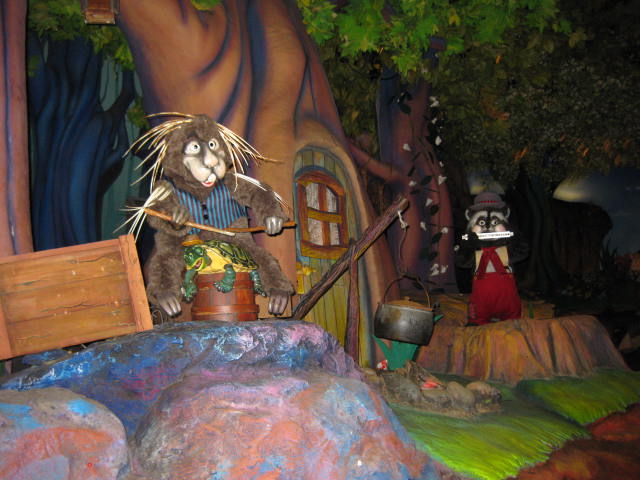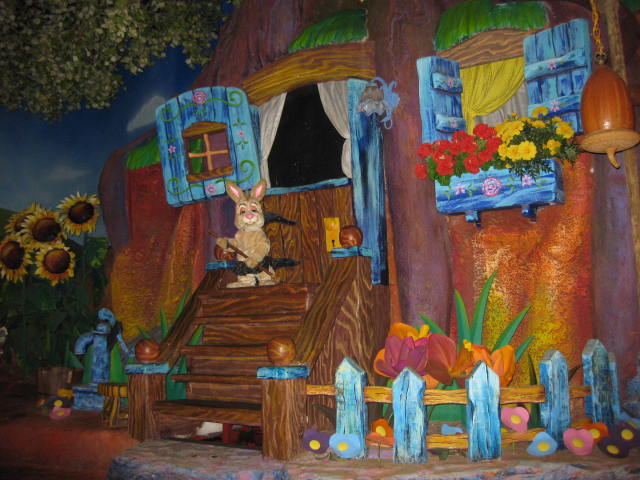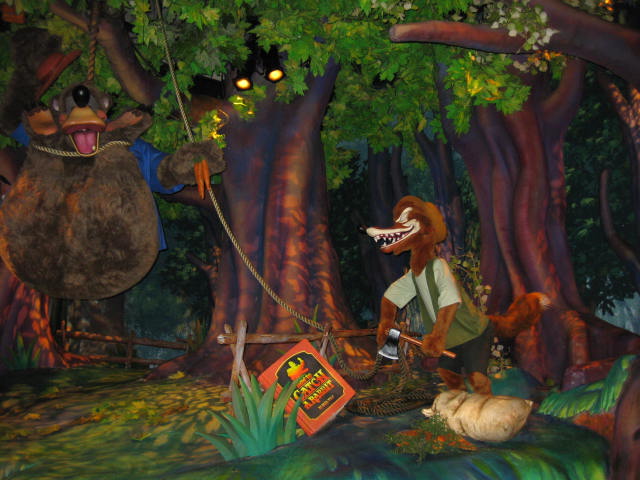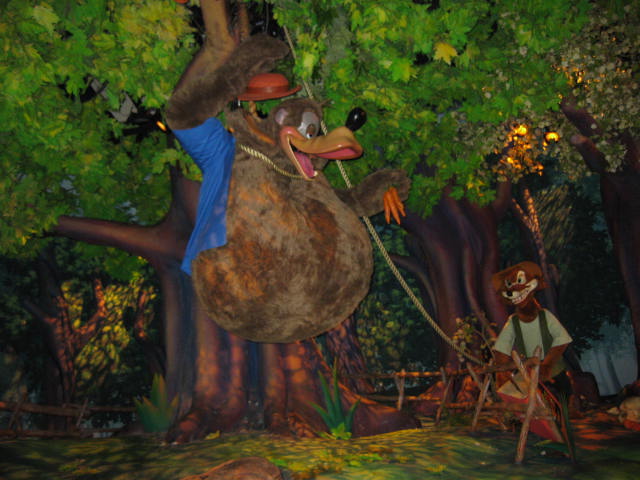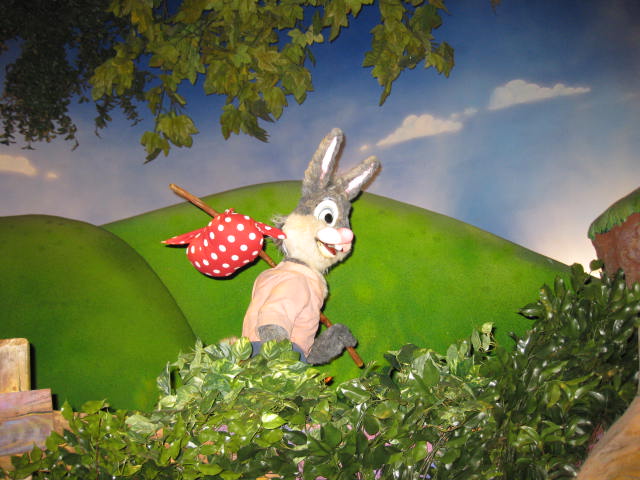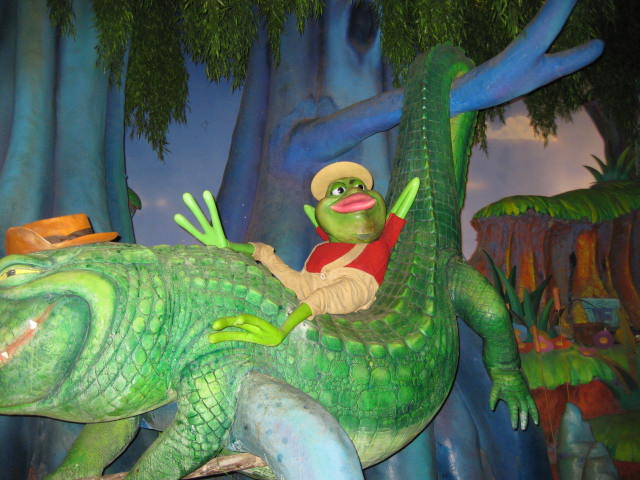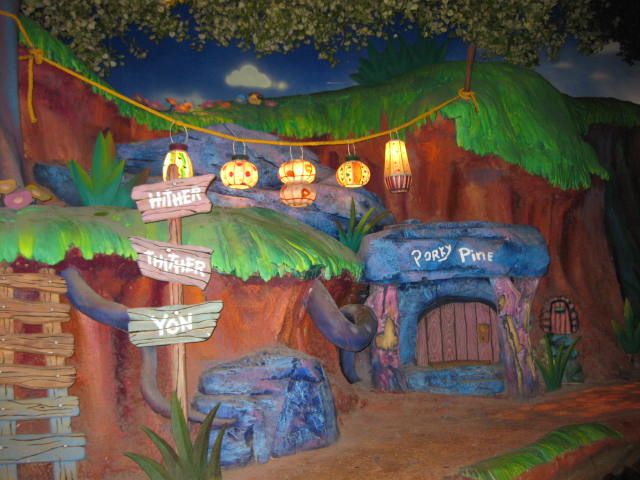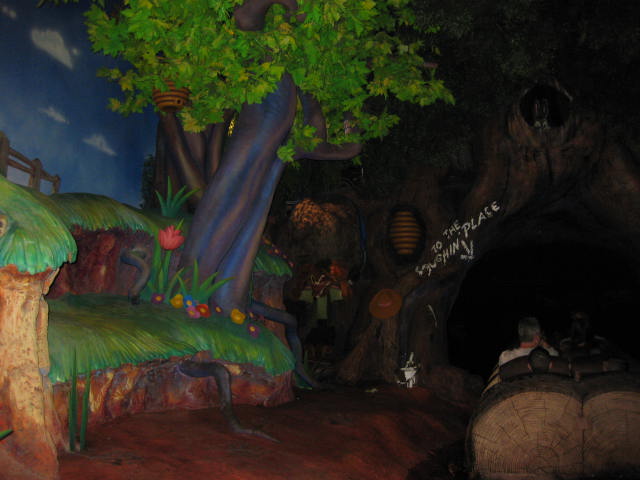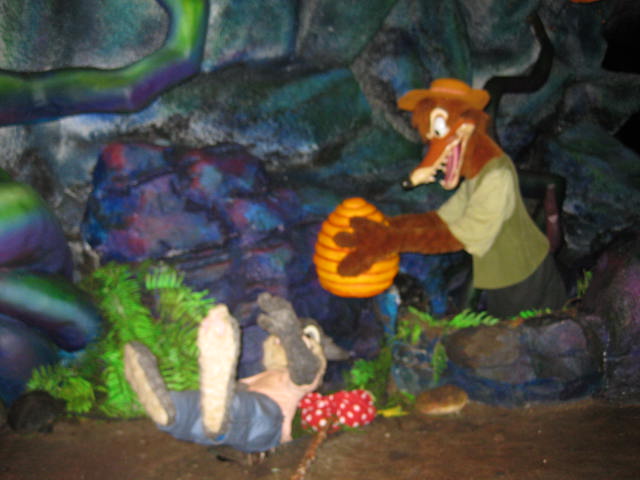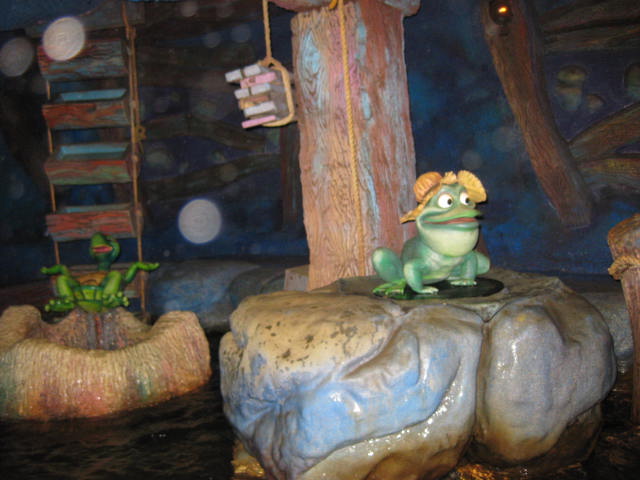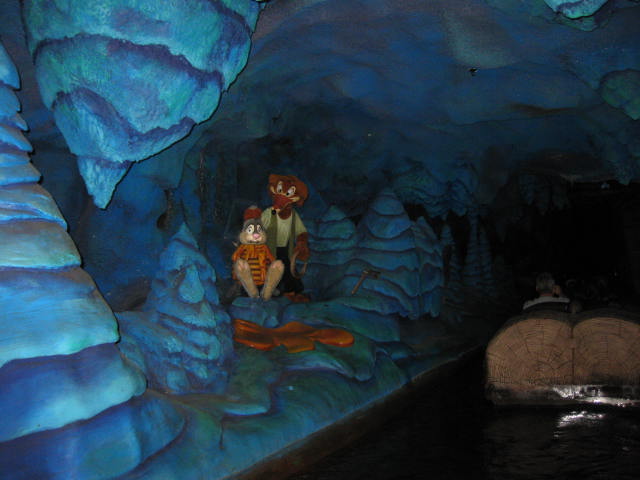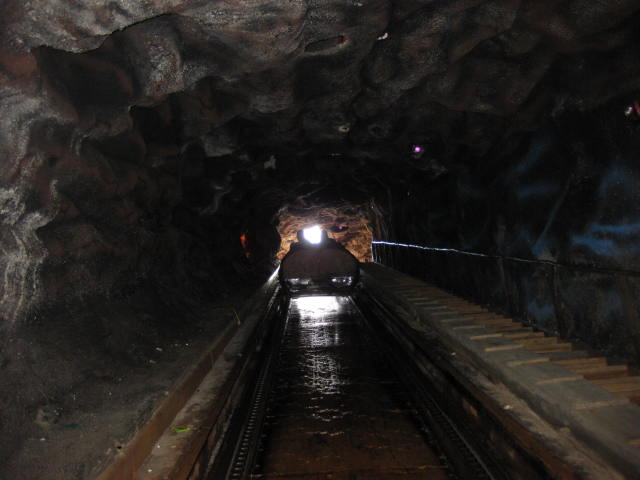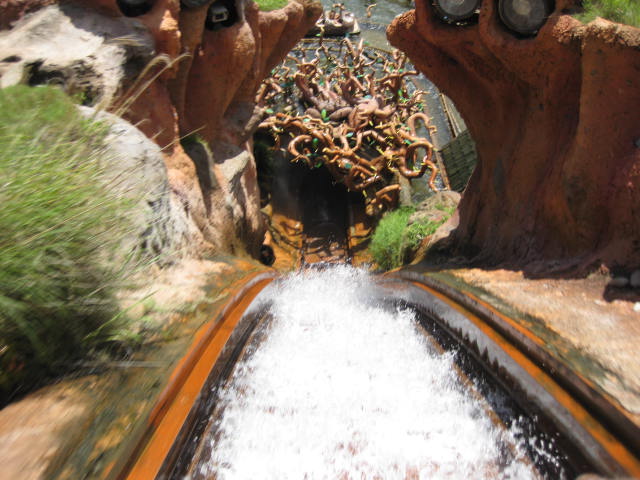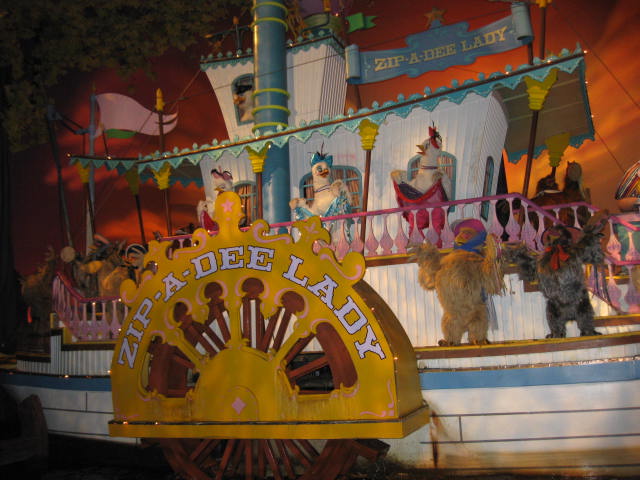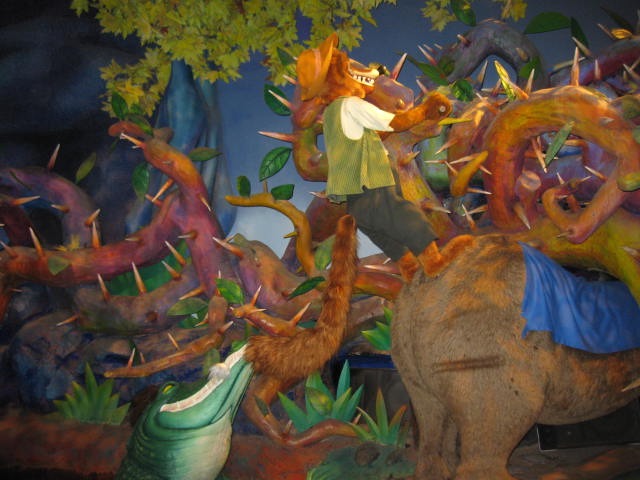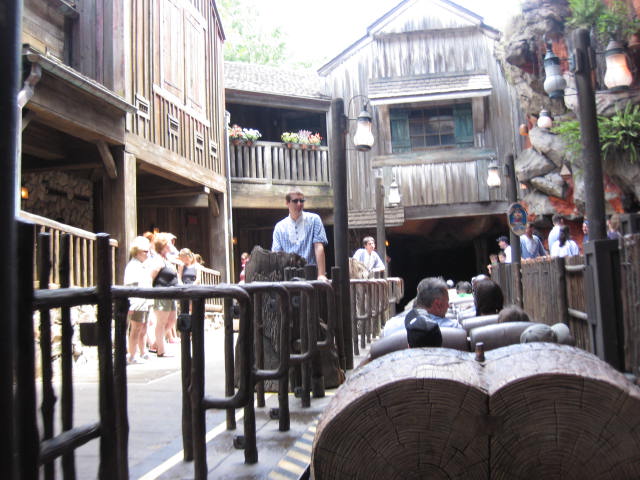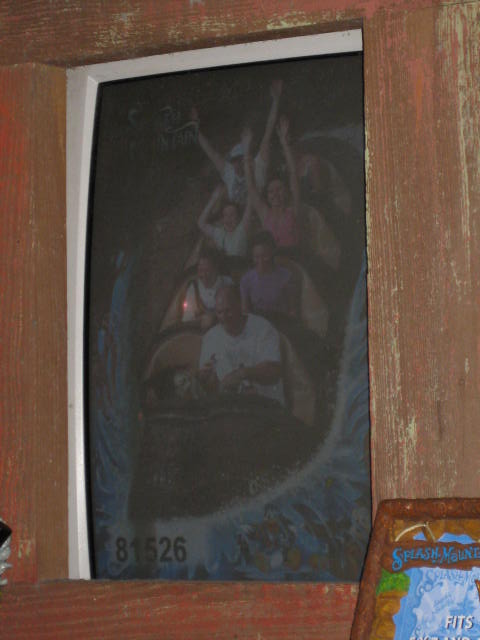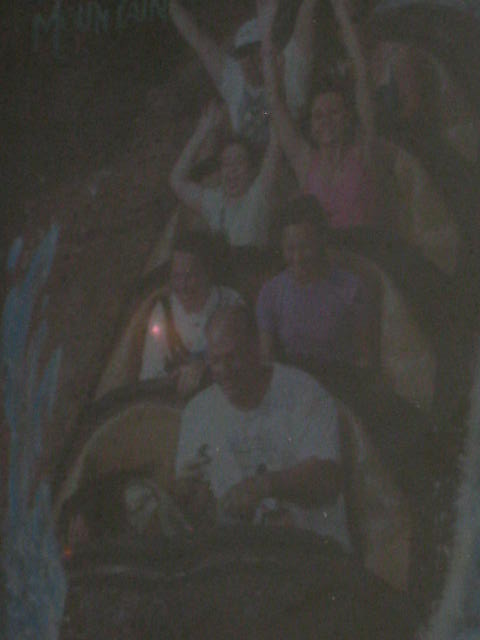 July 2009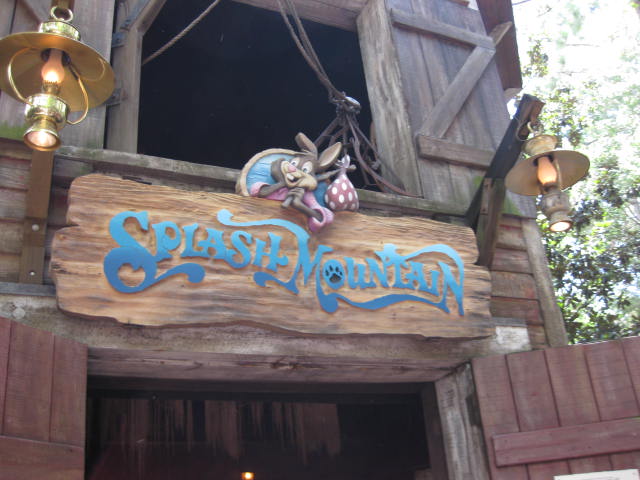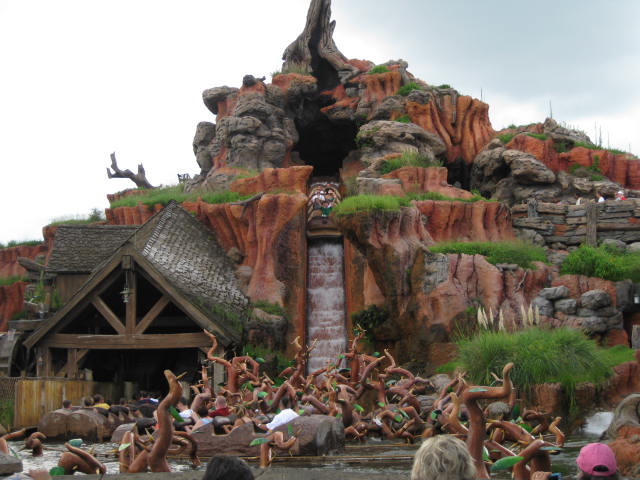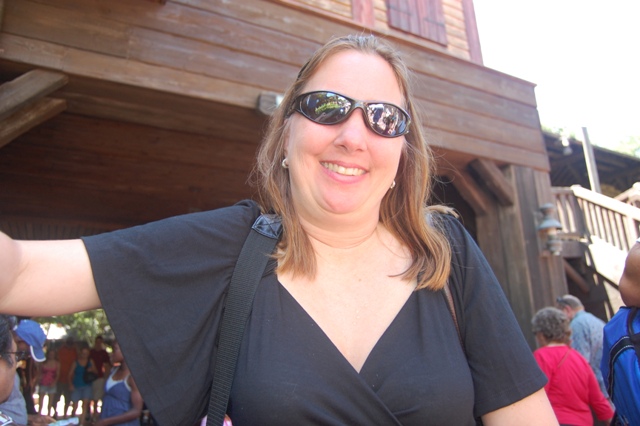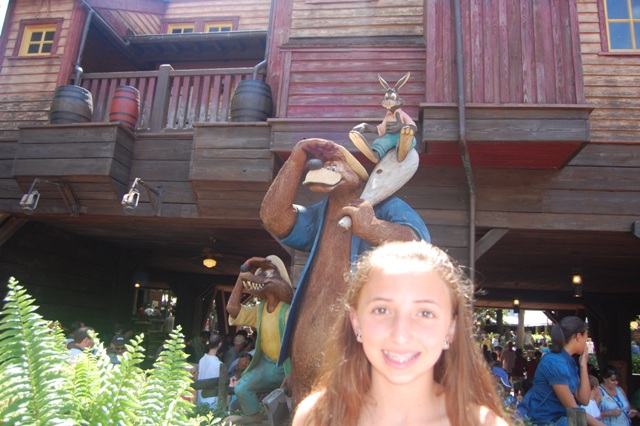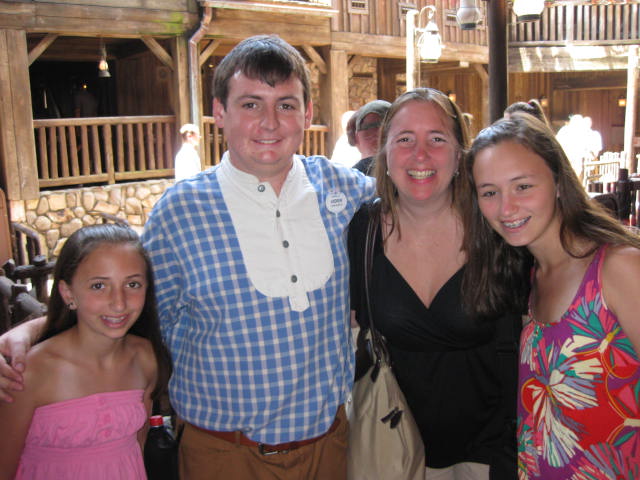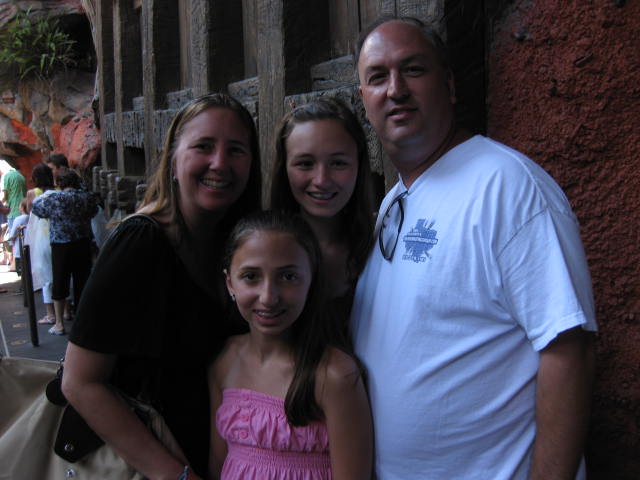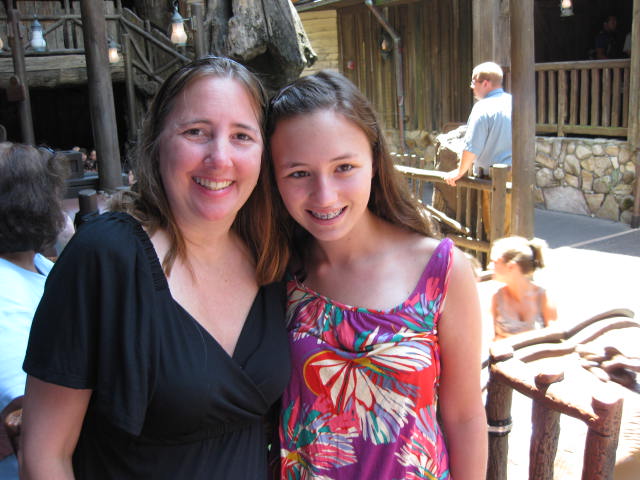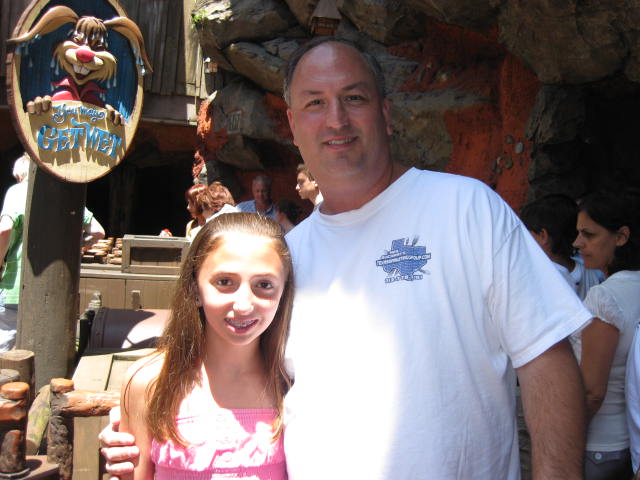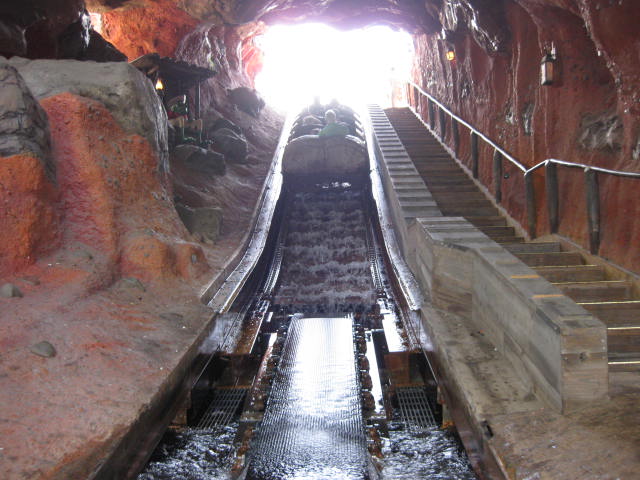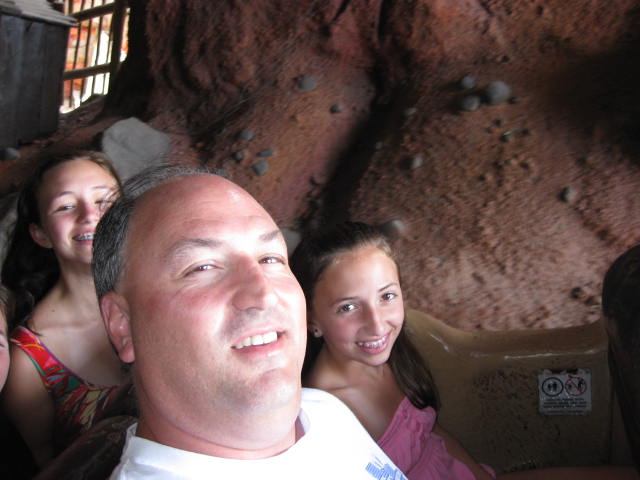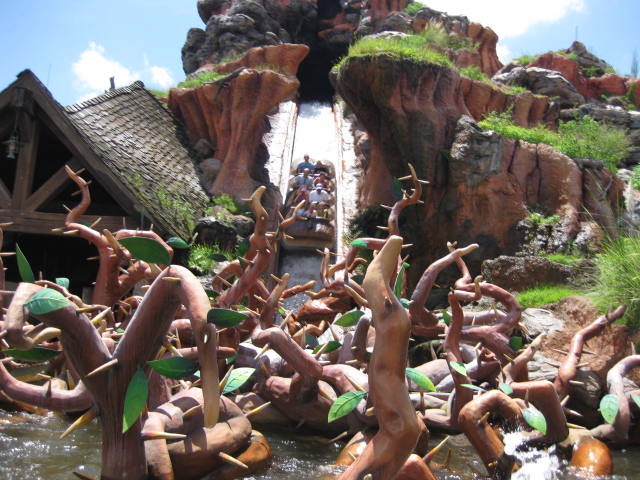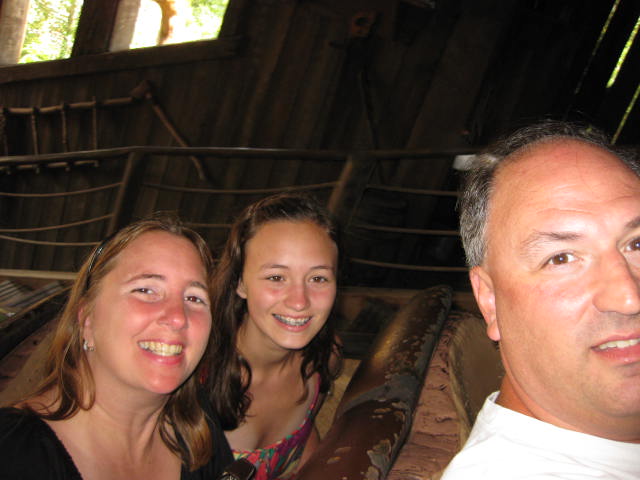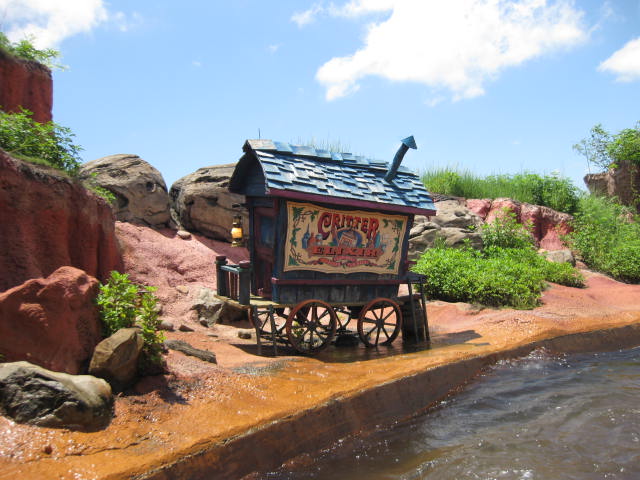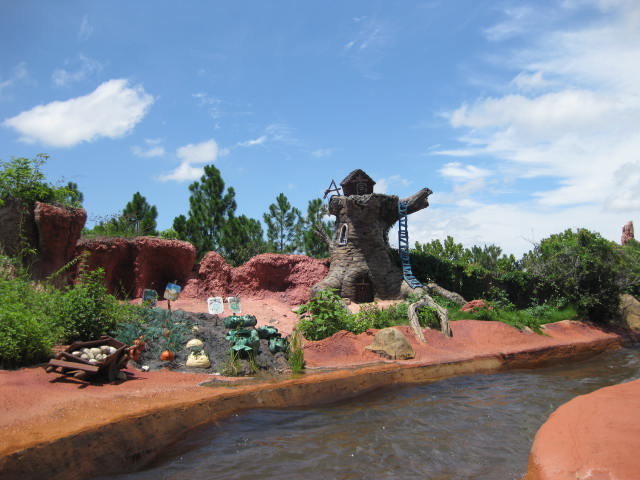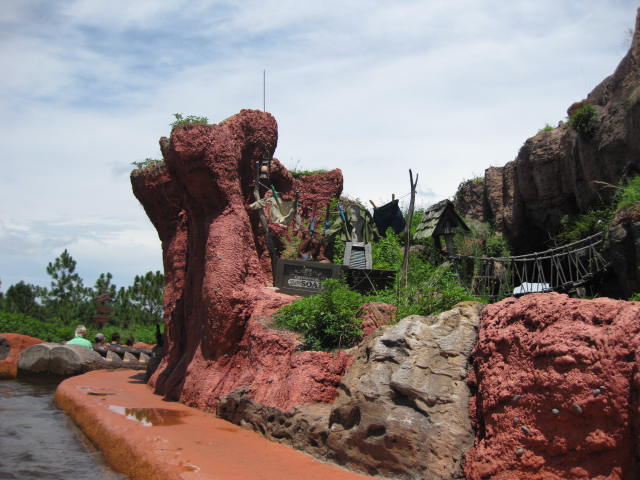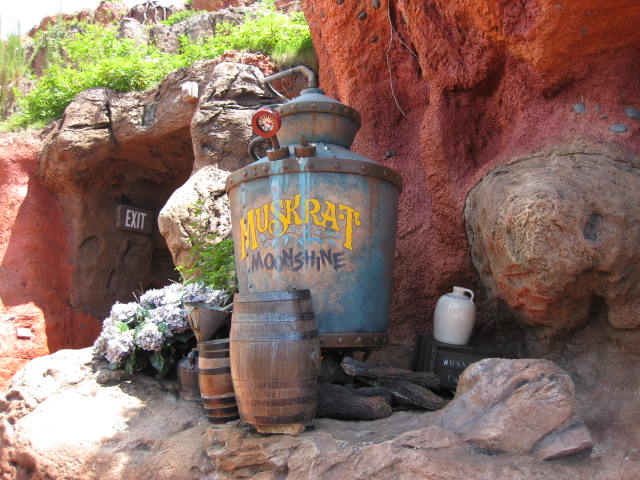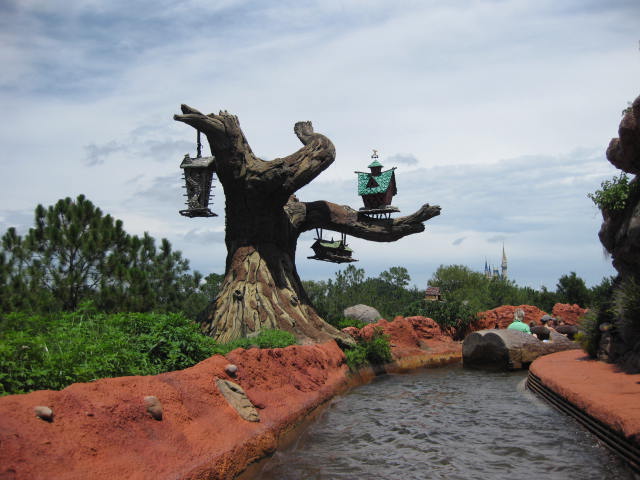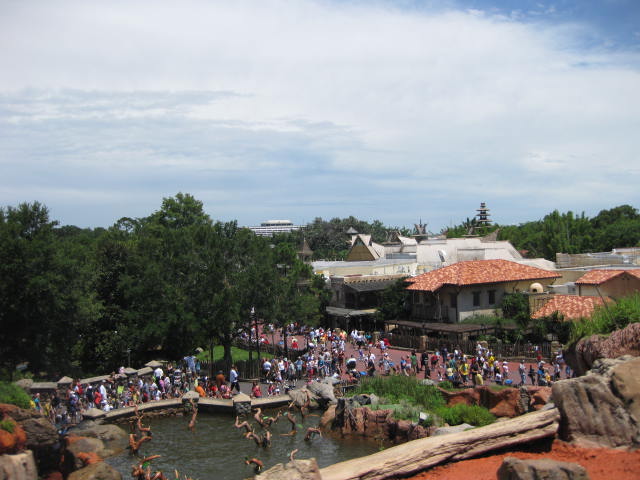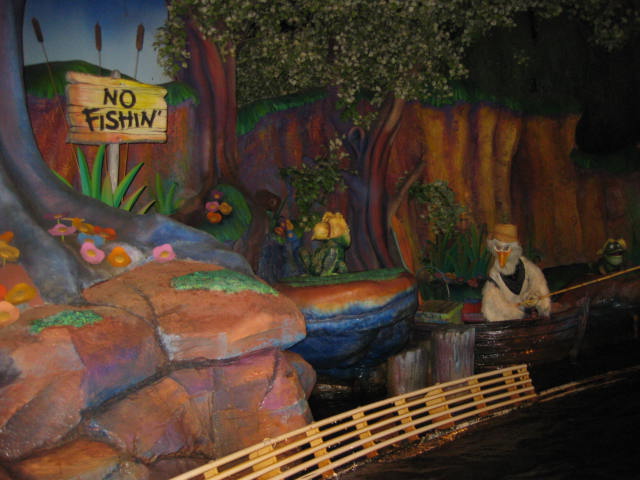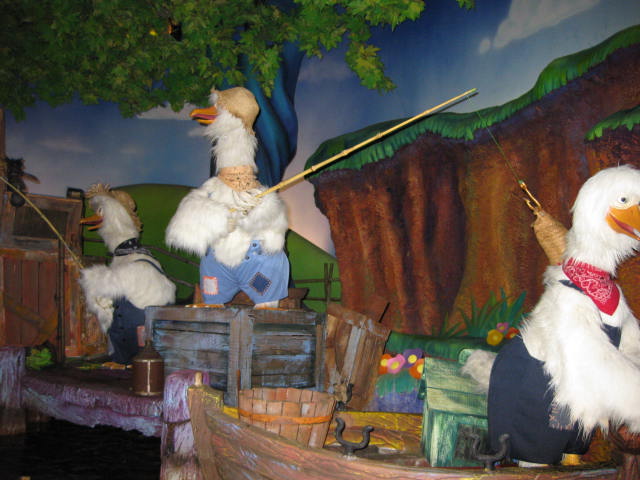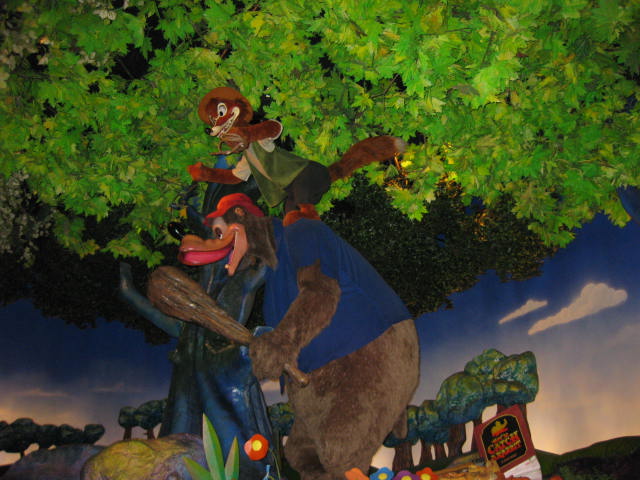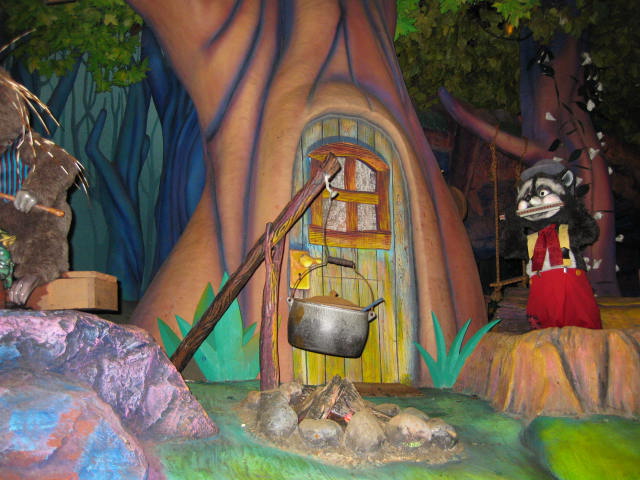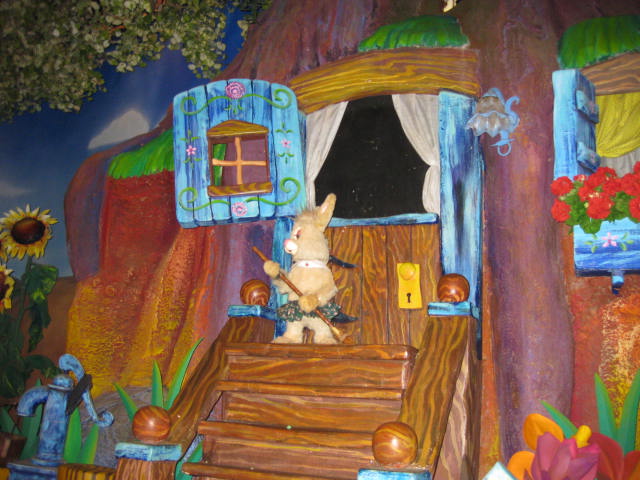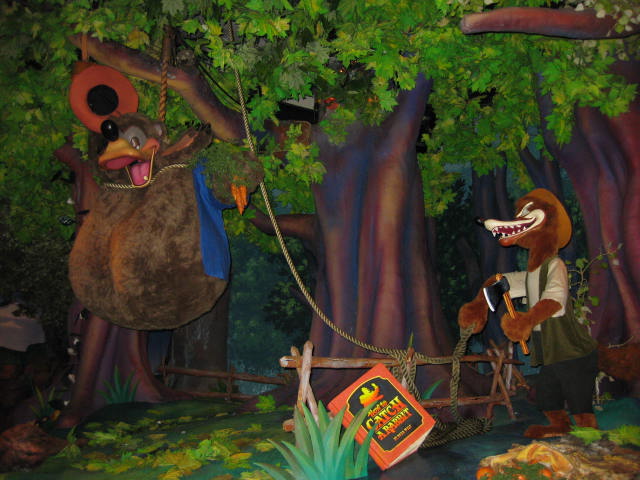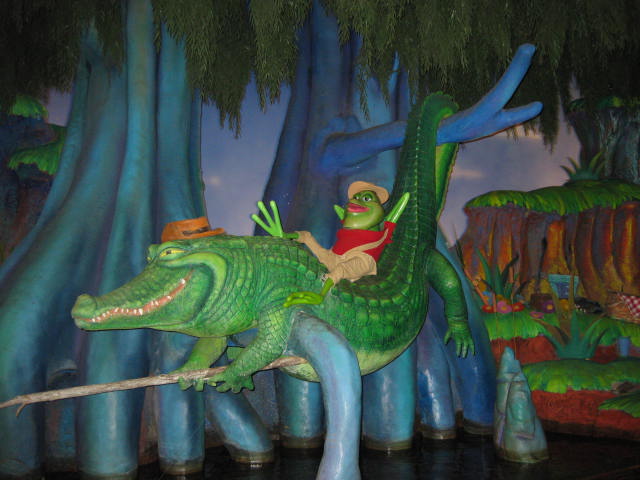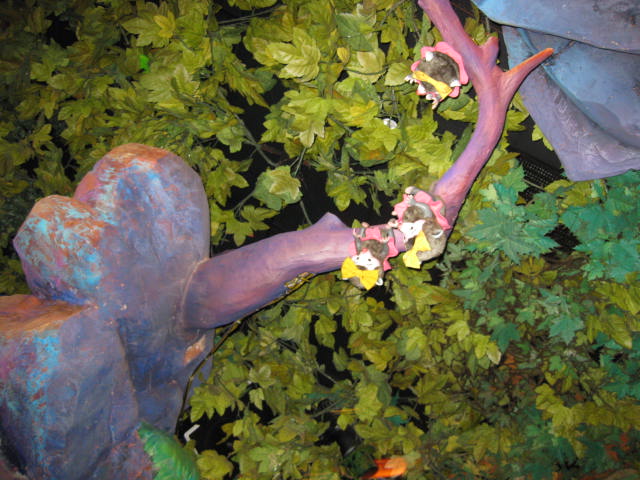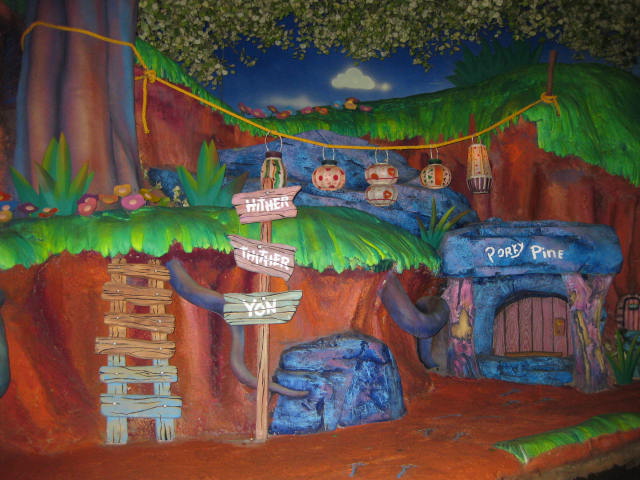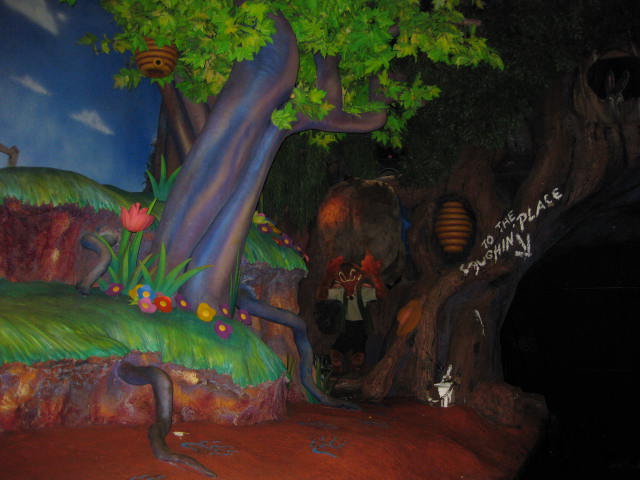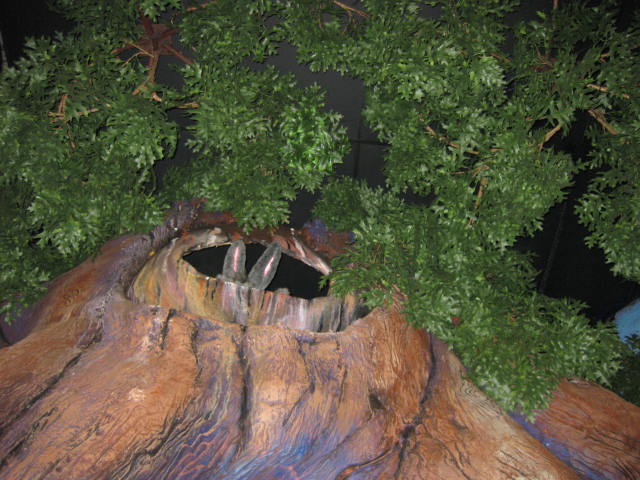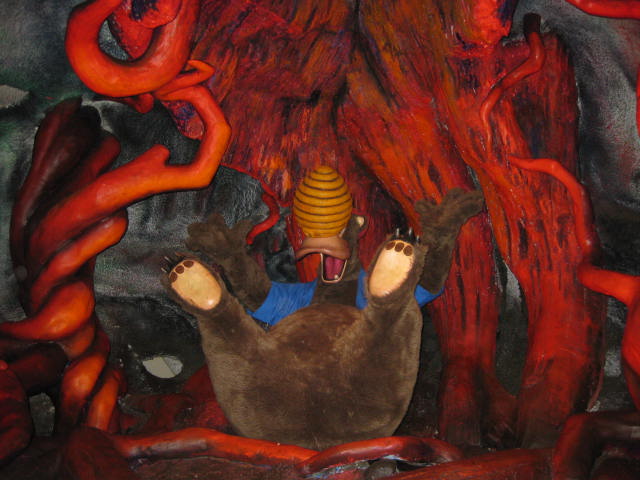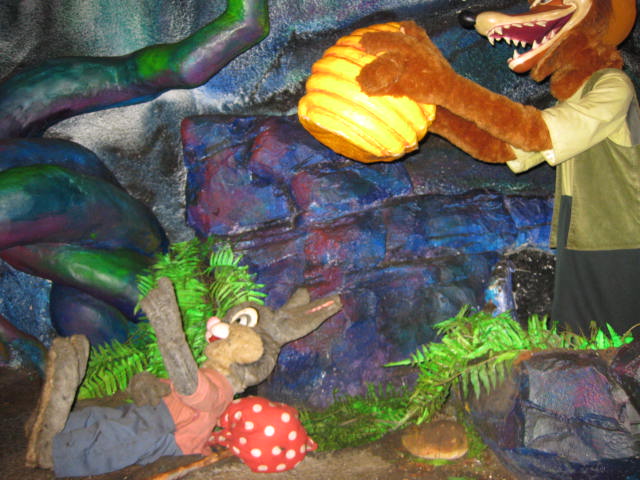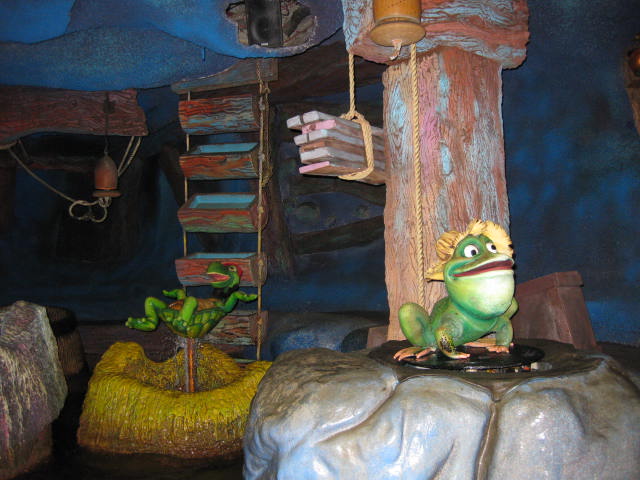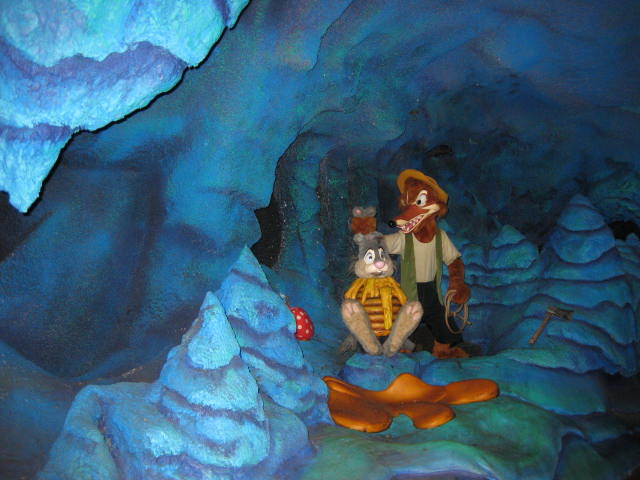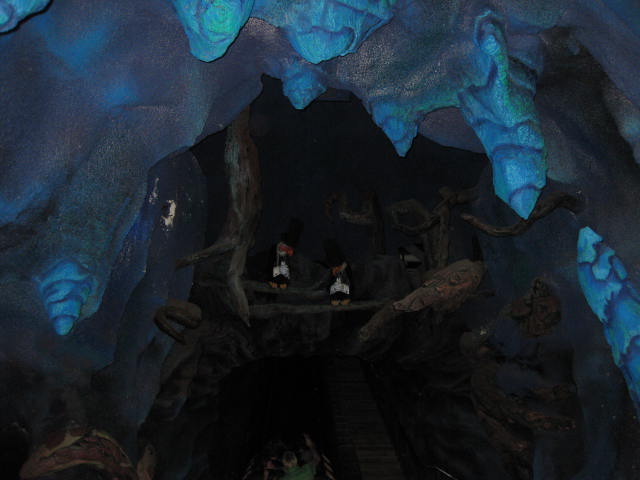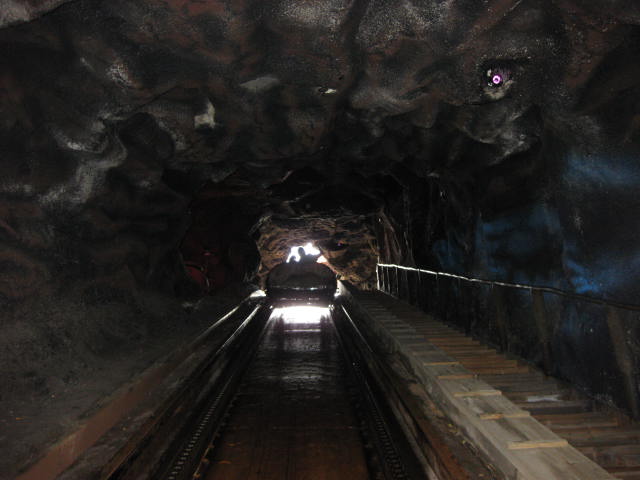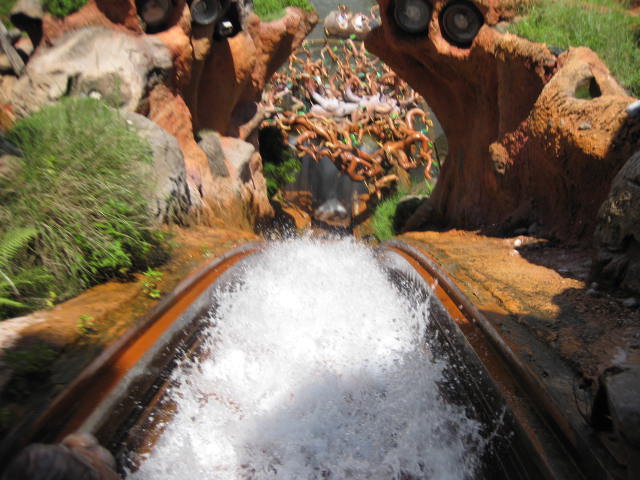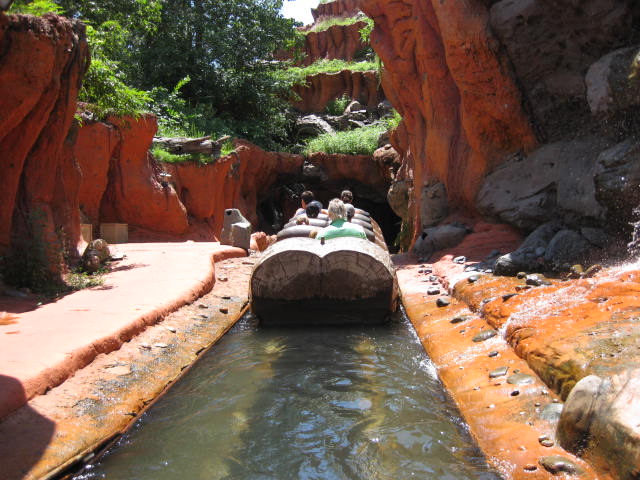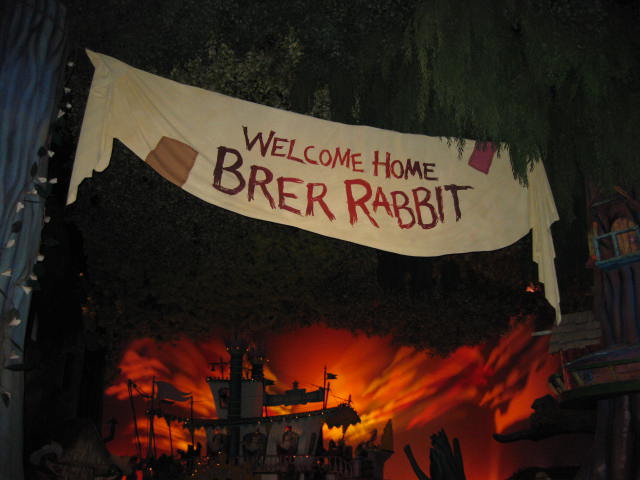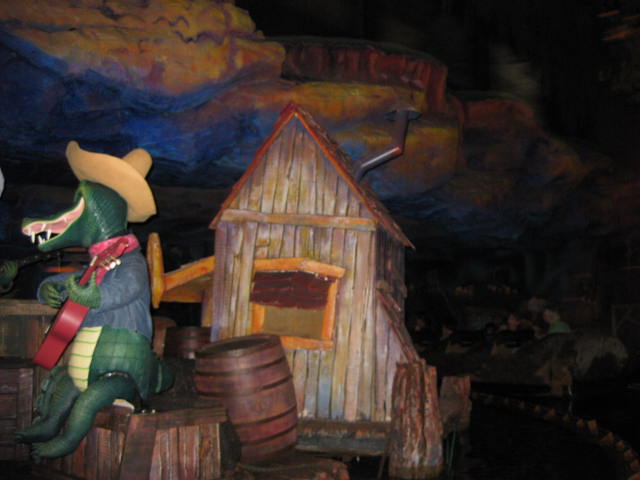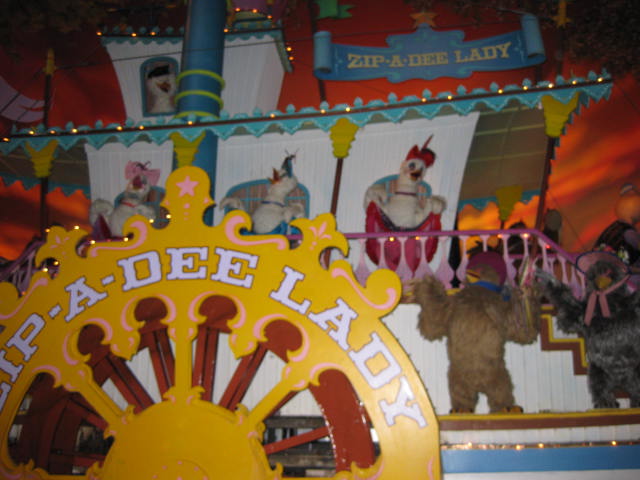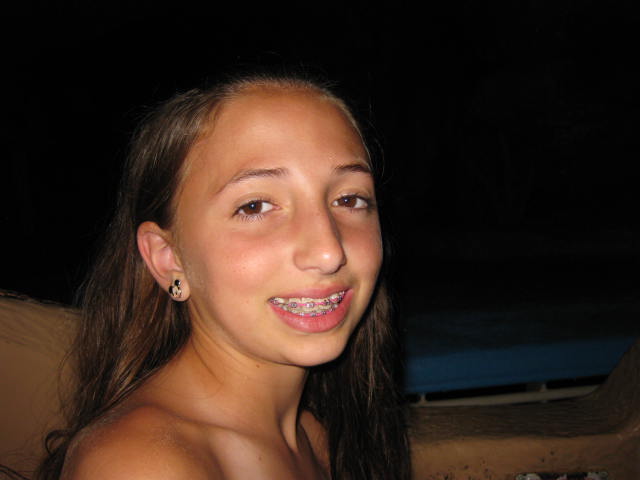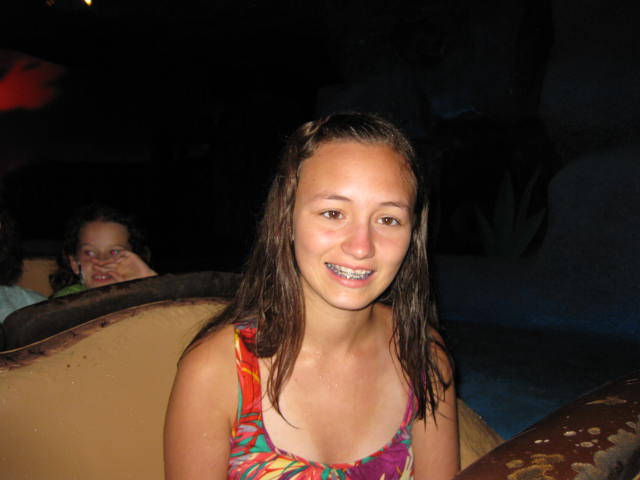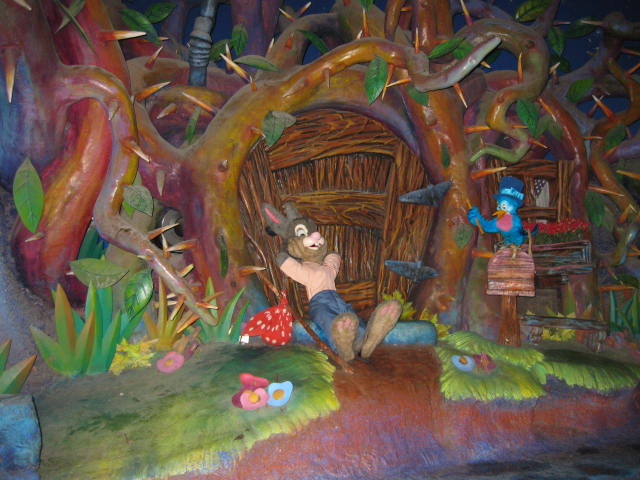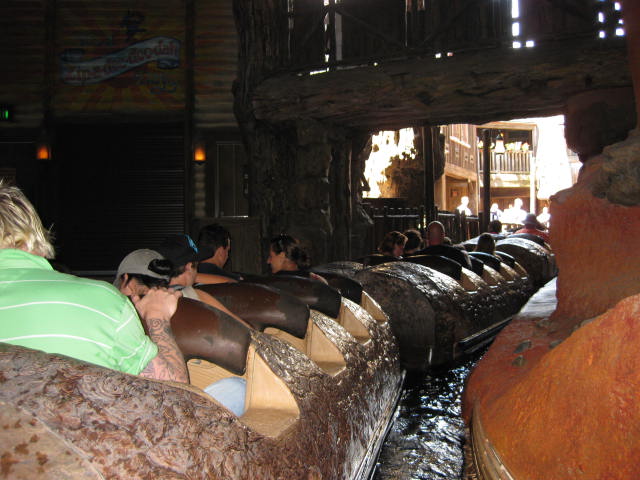 July 2008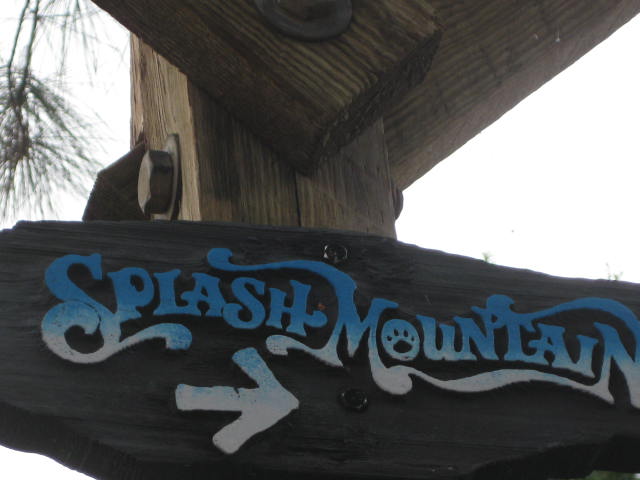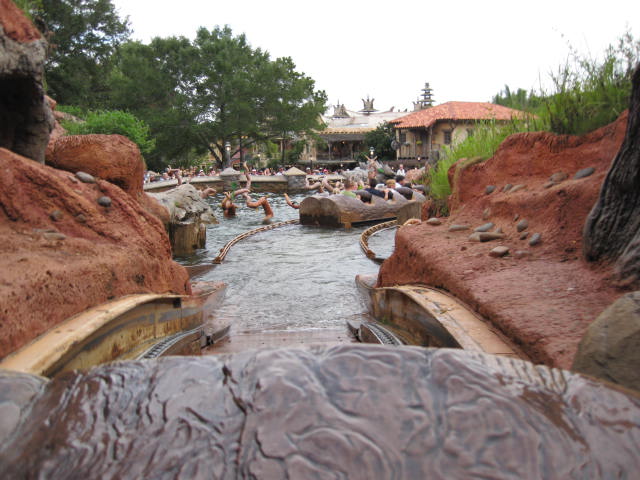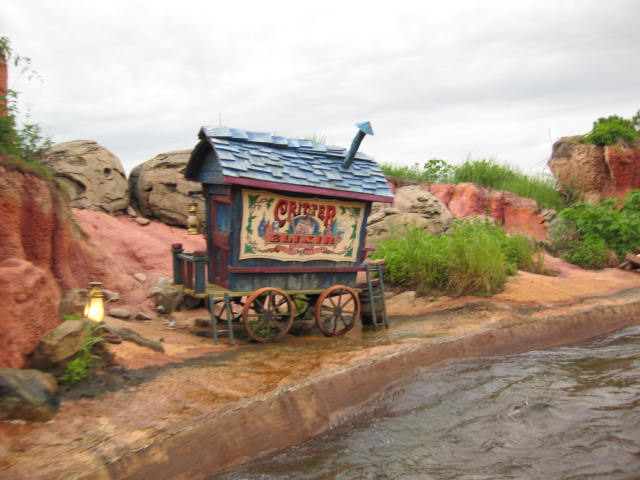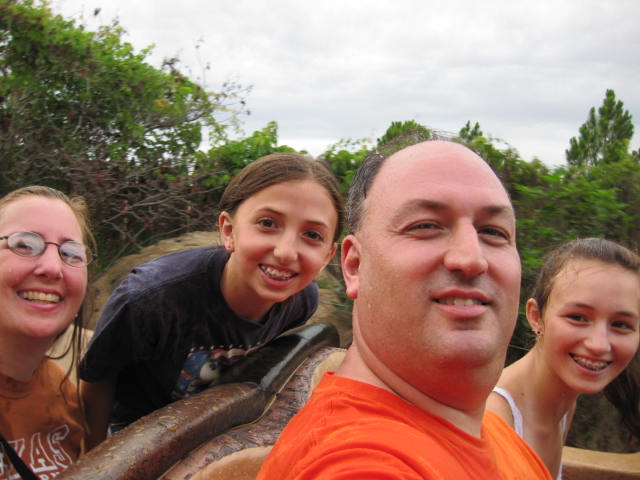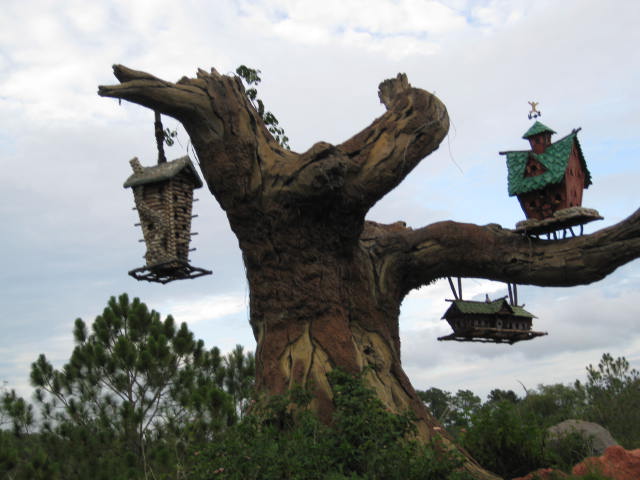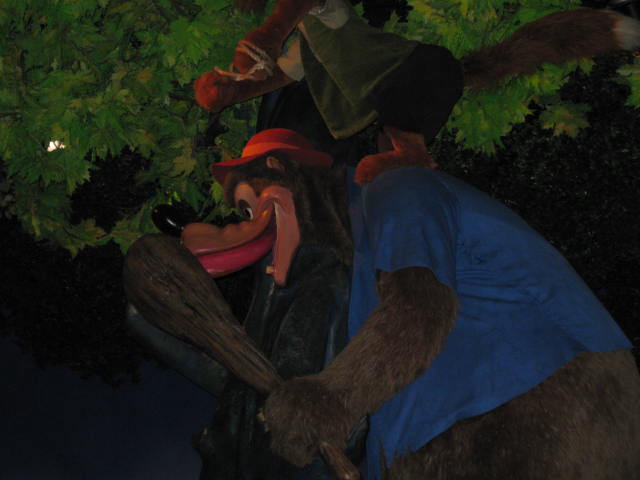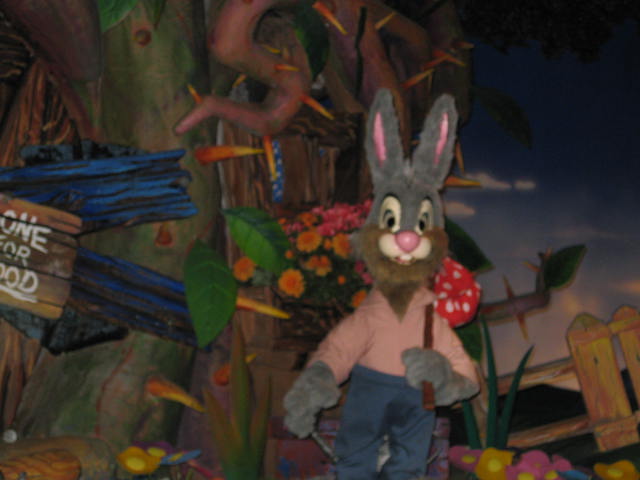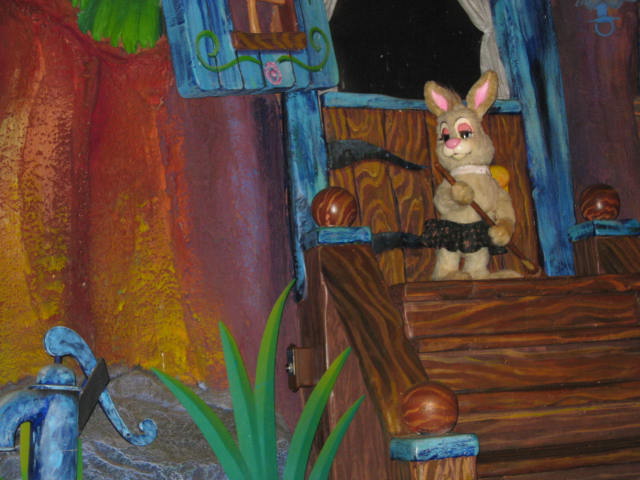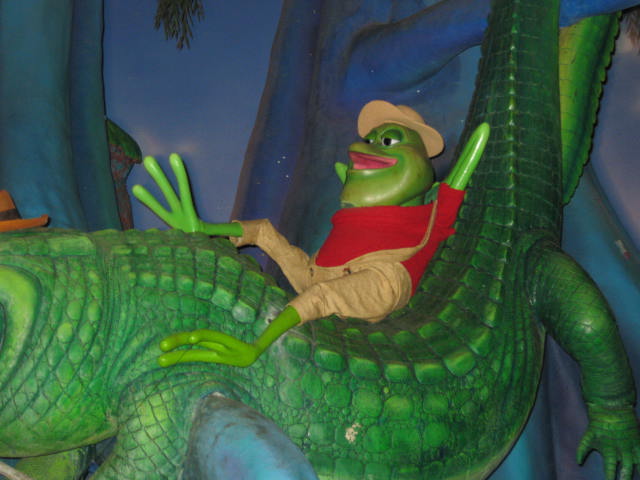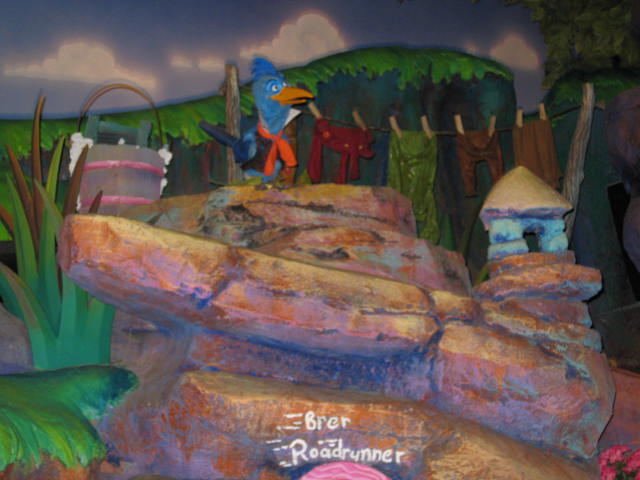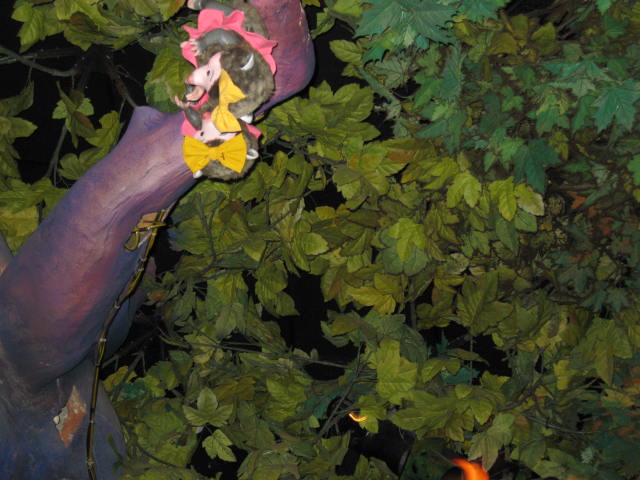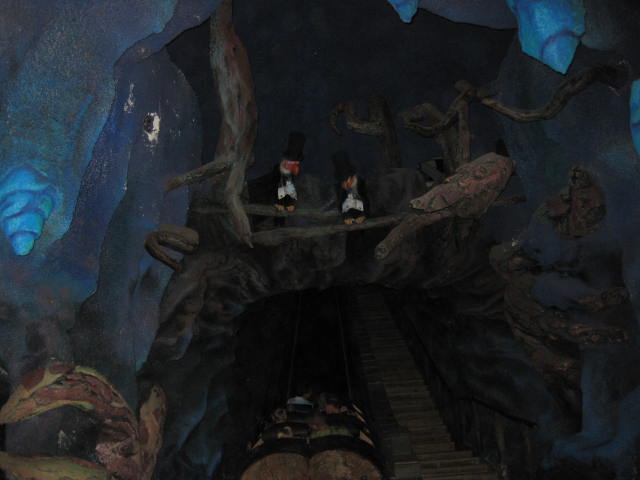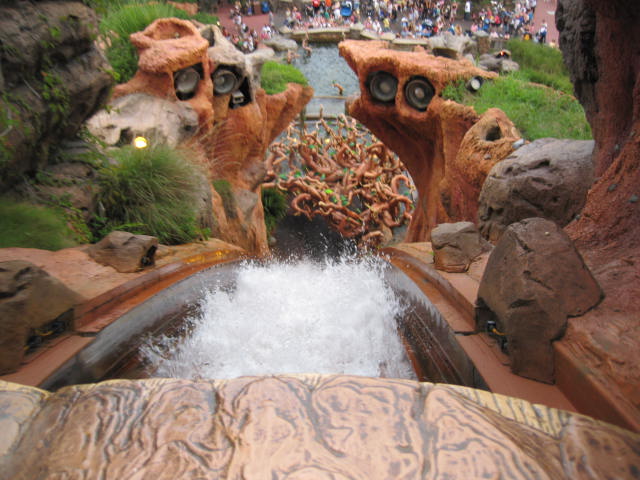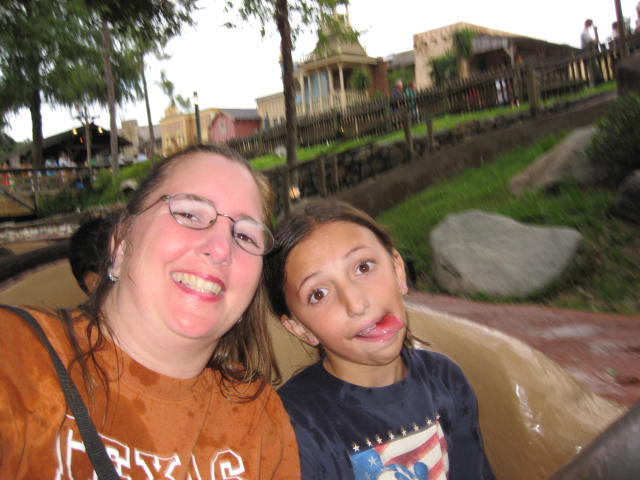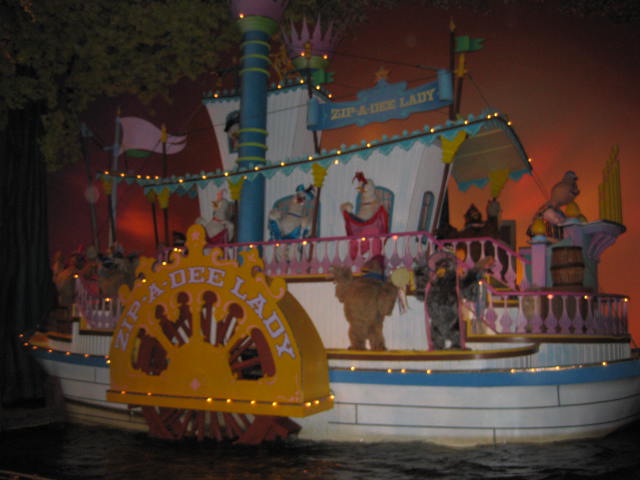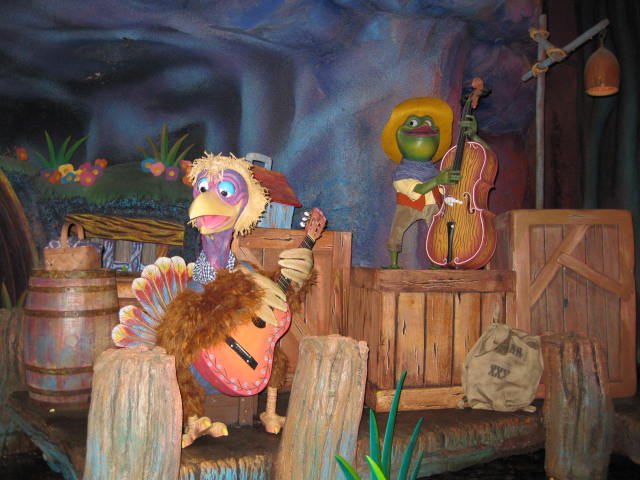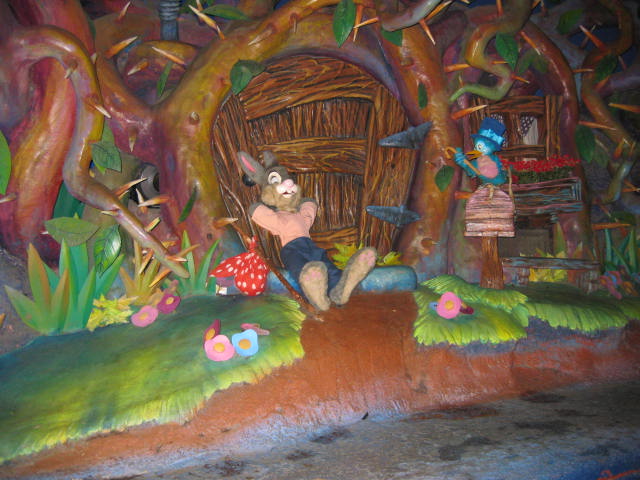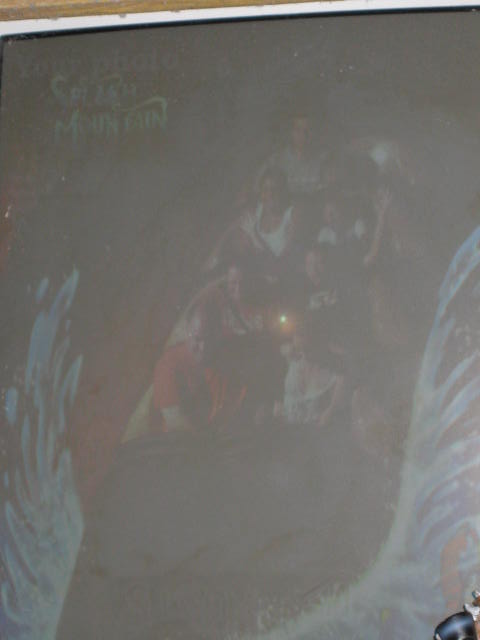 July 2007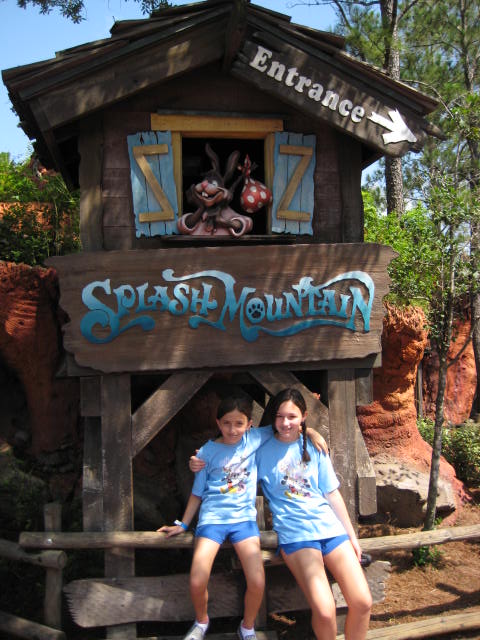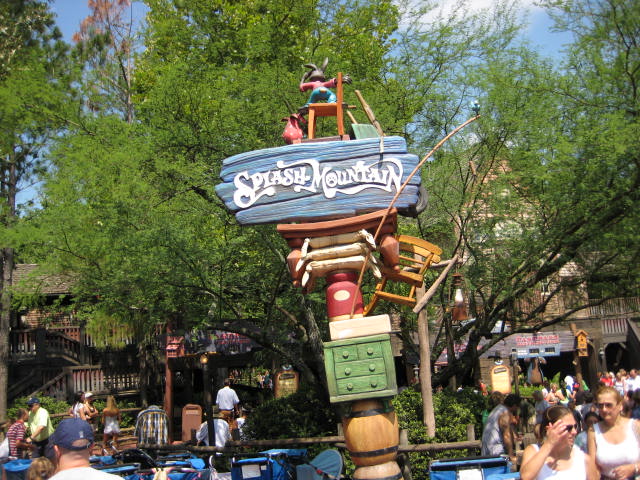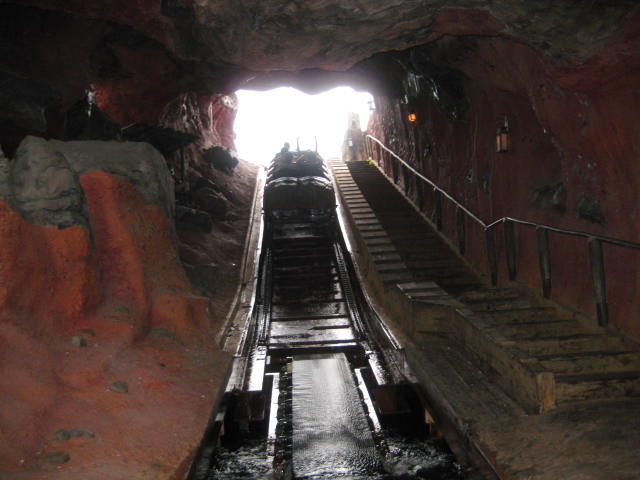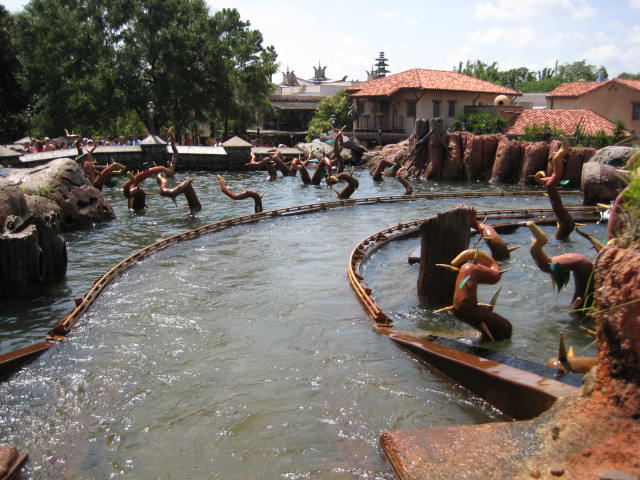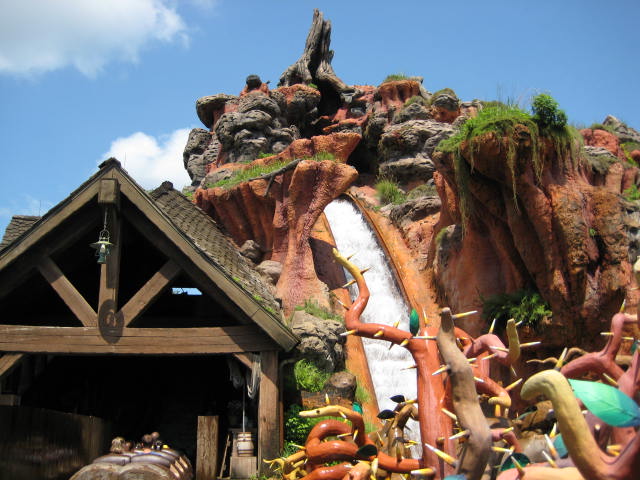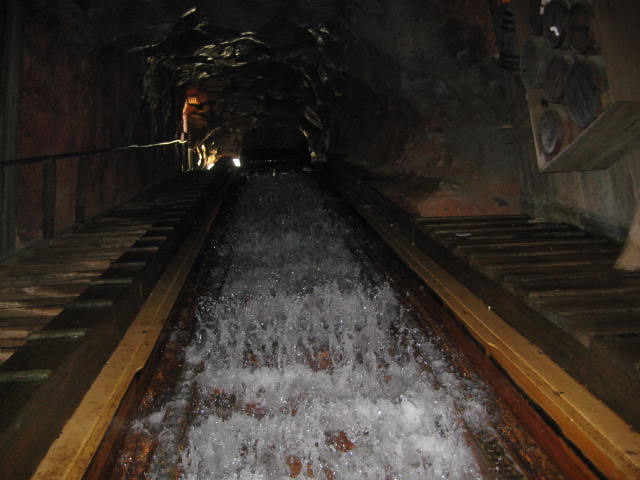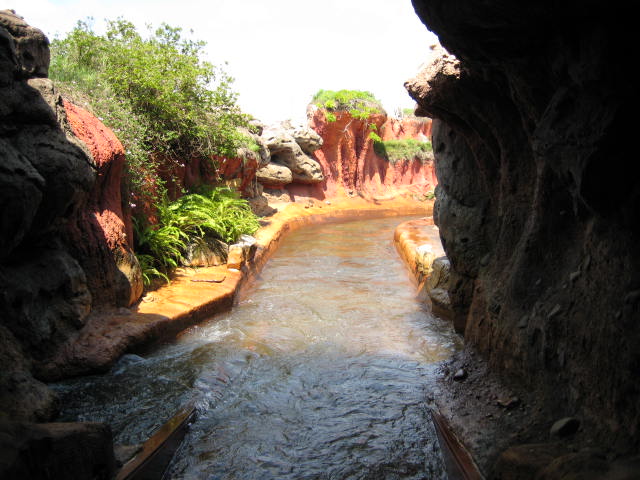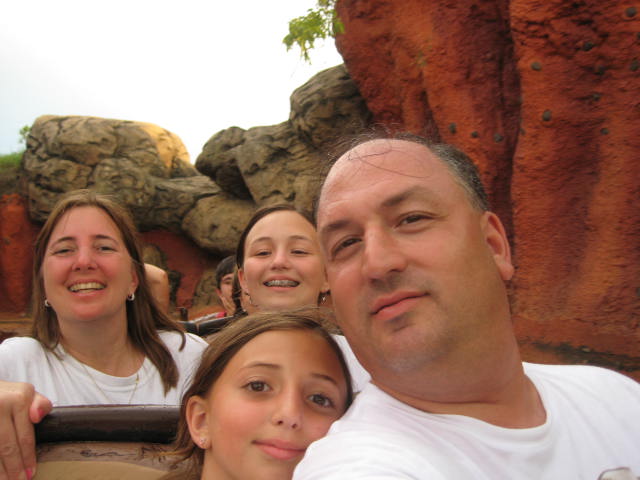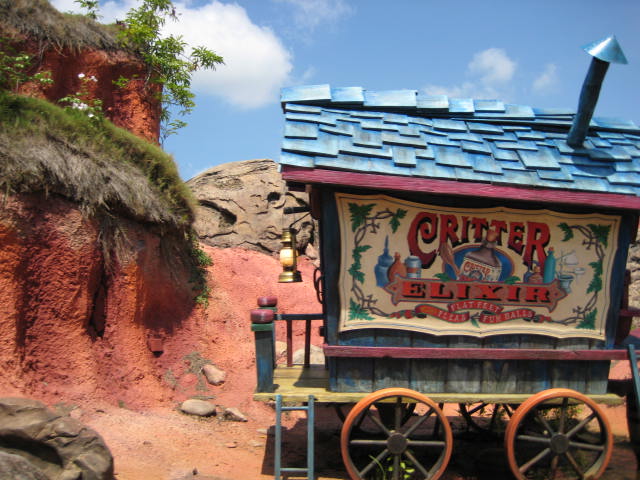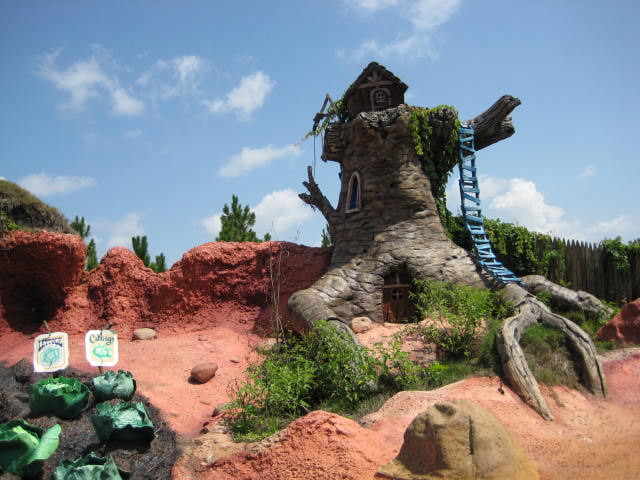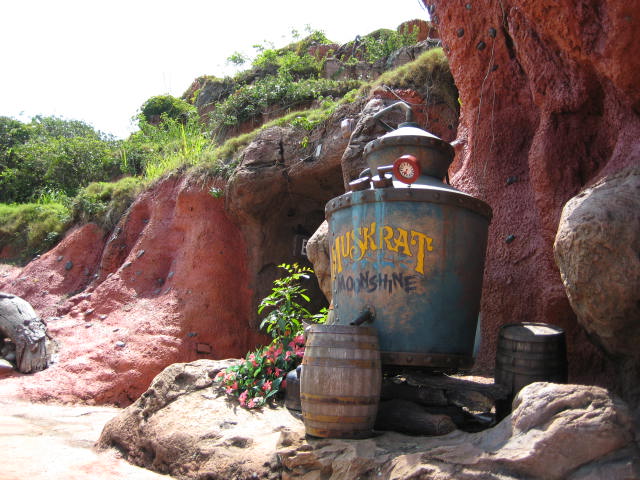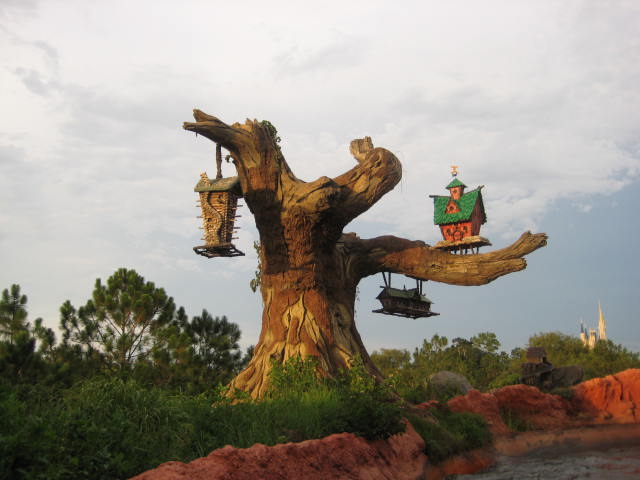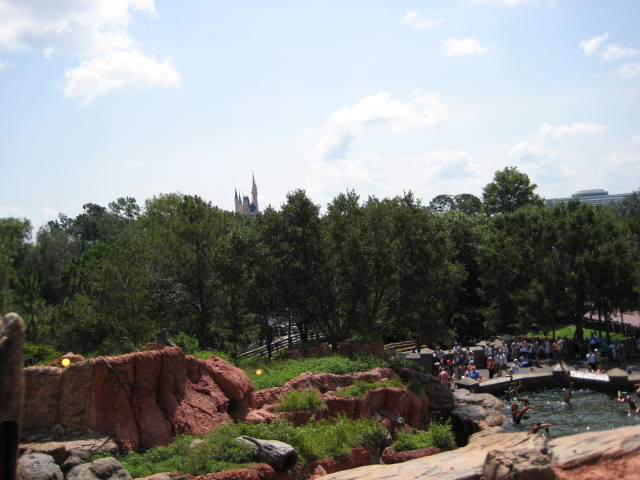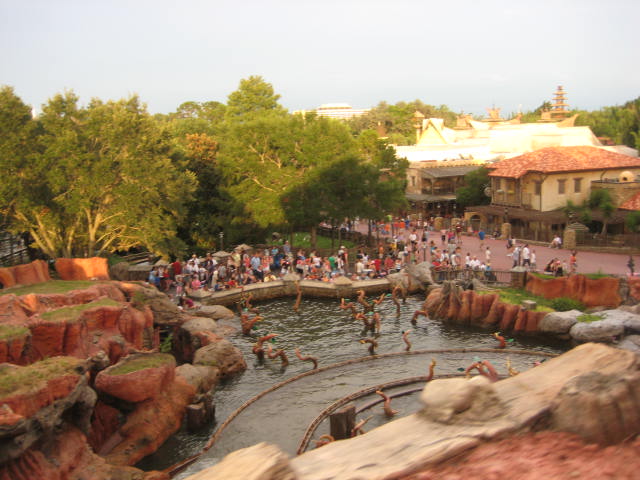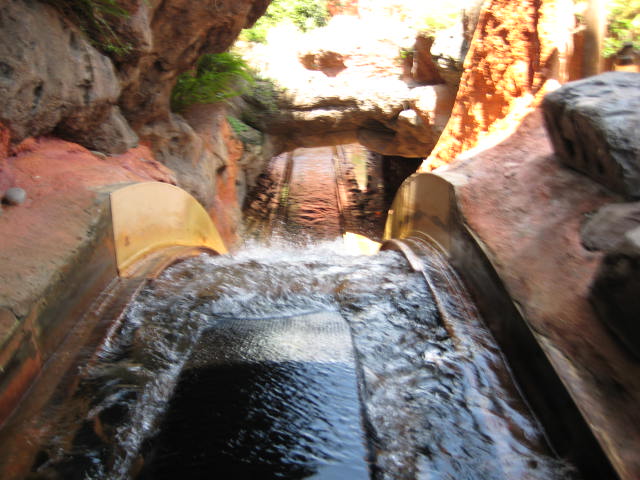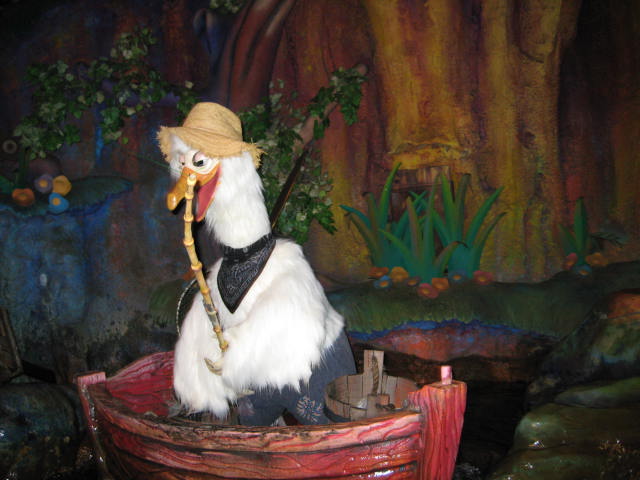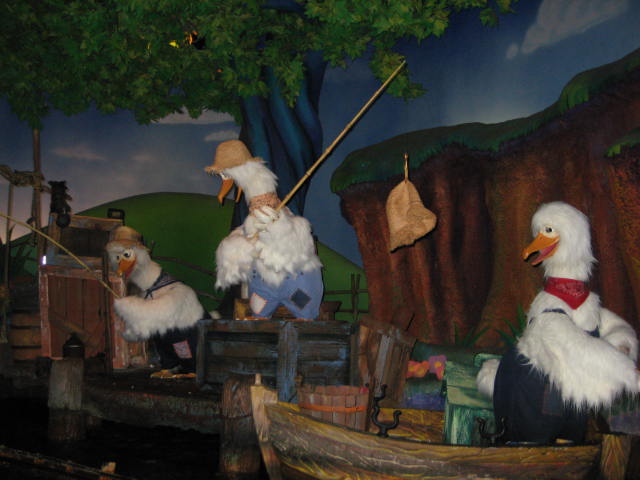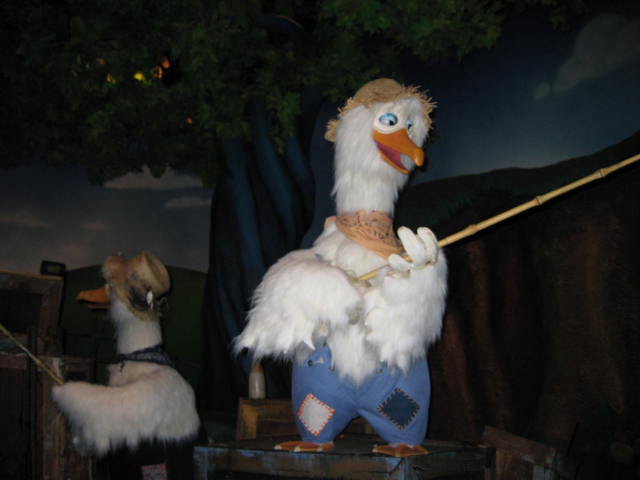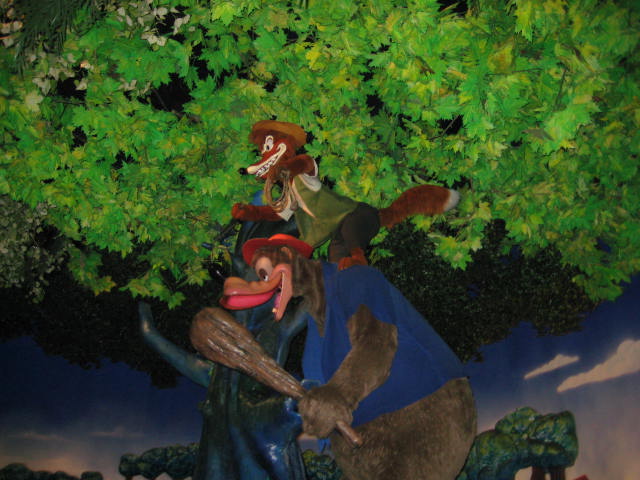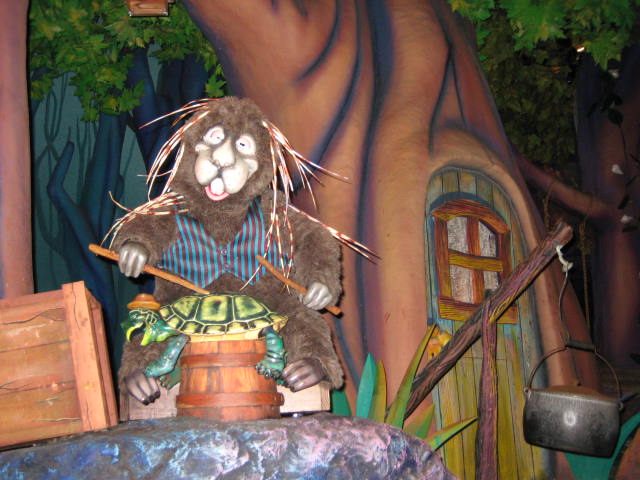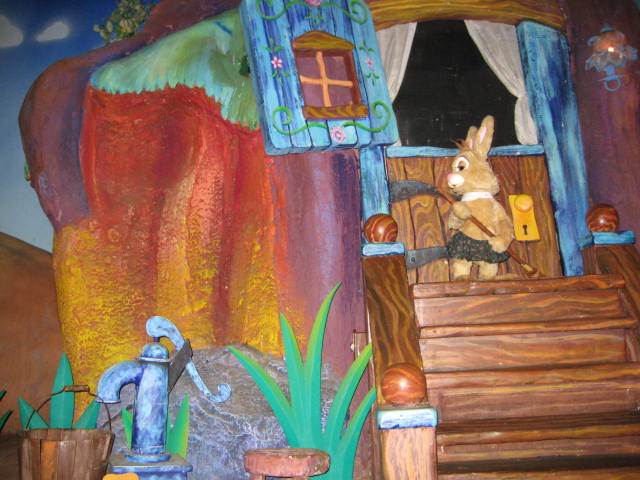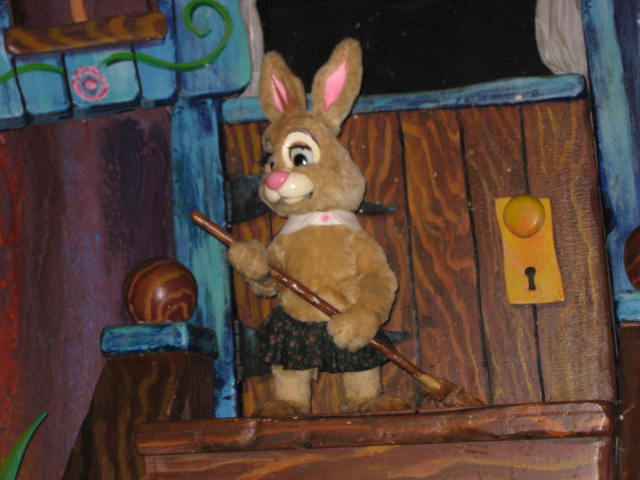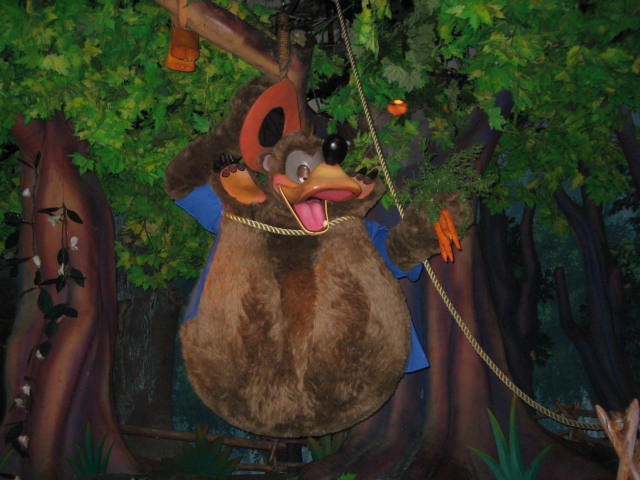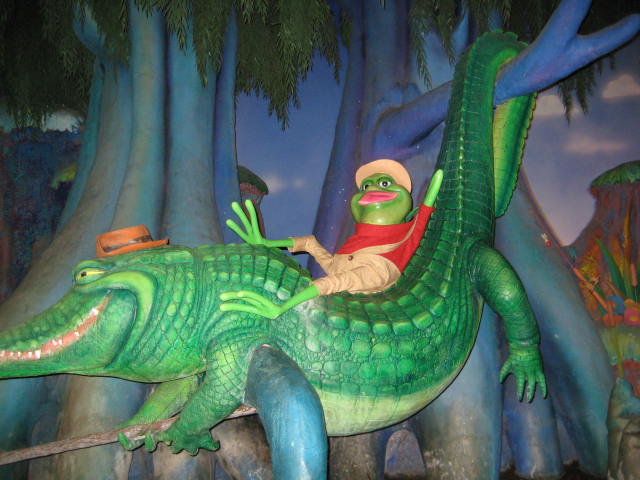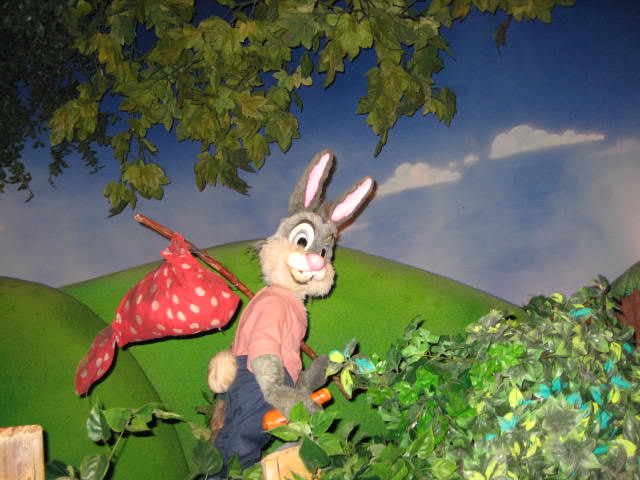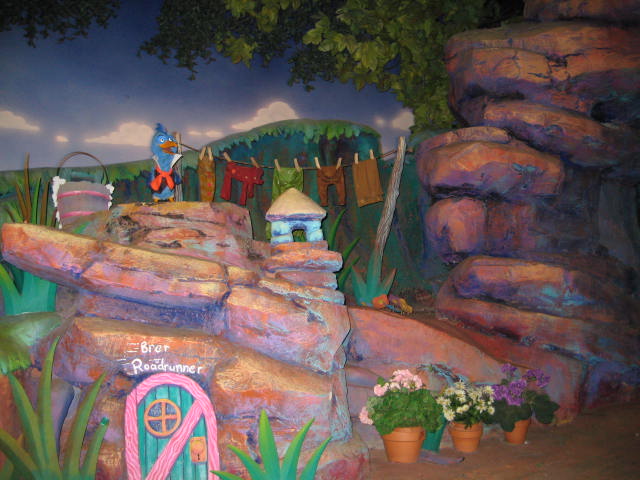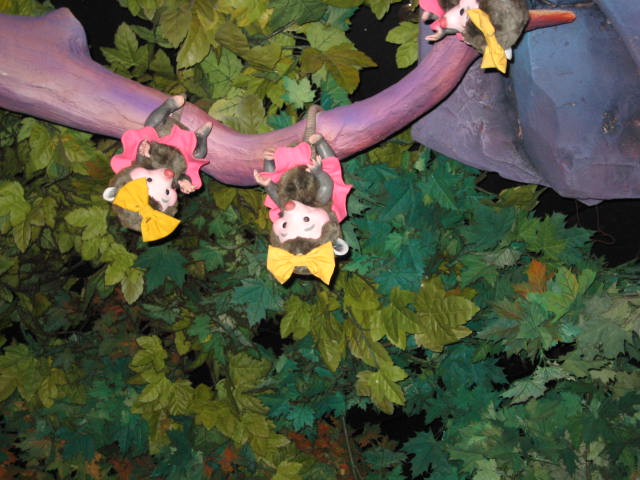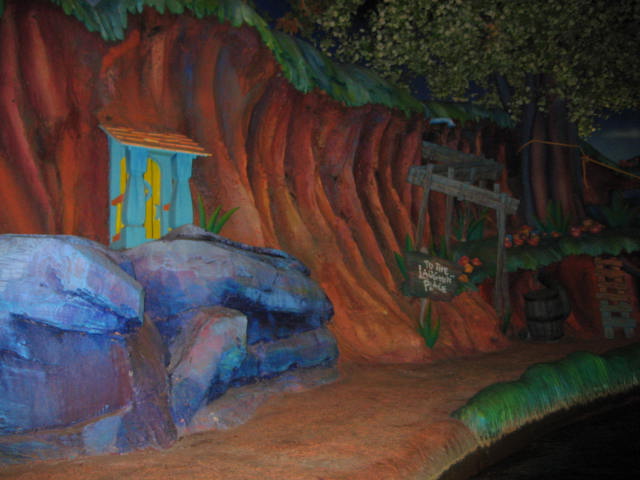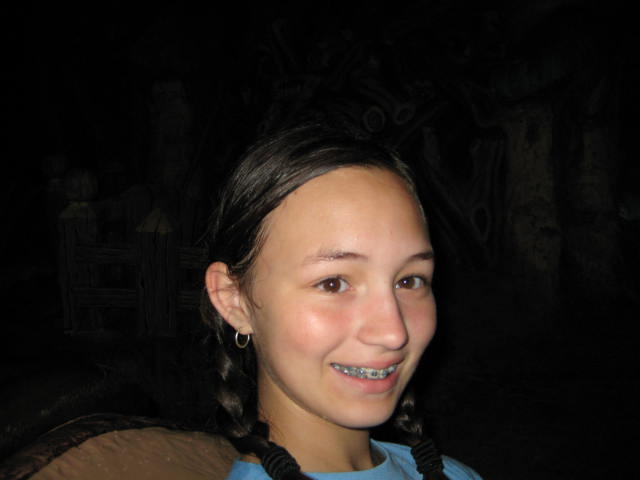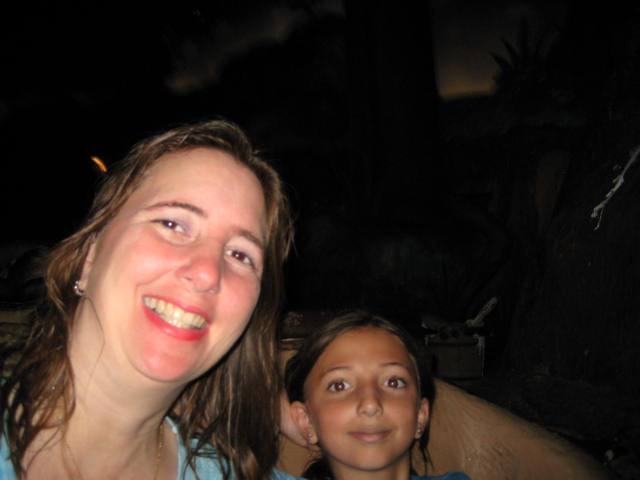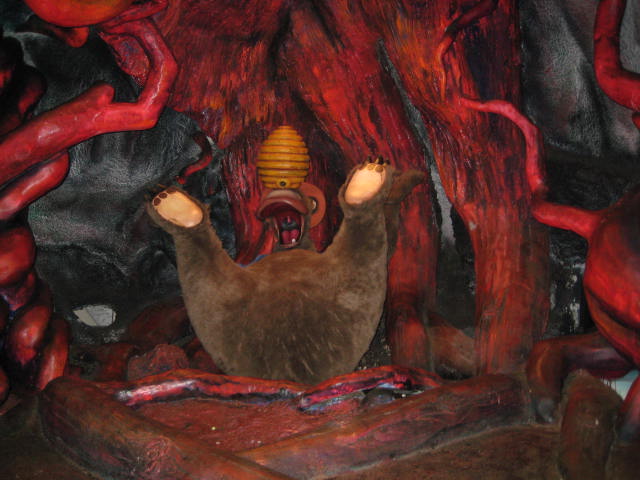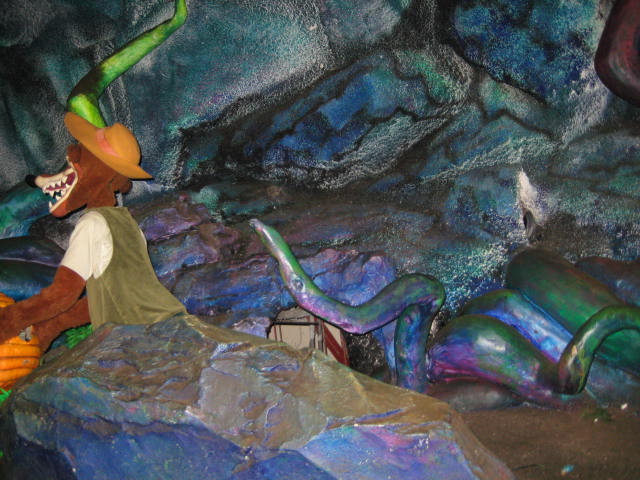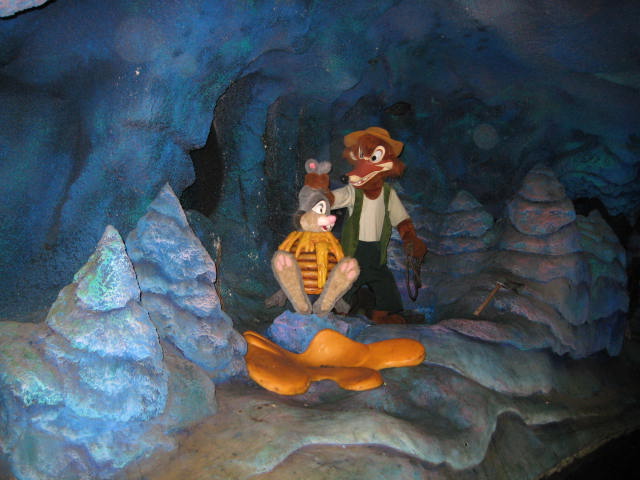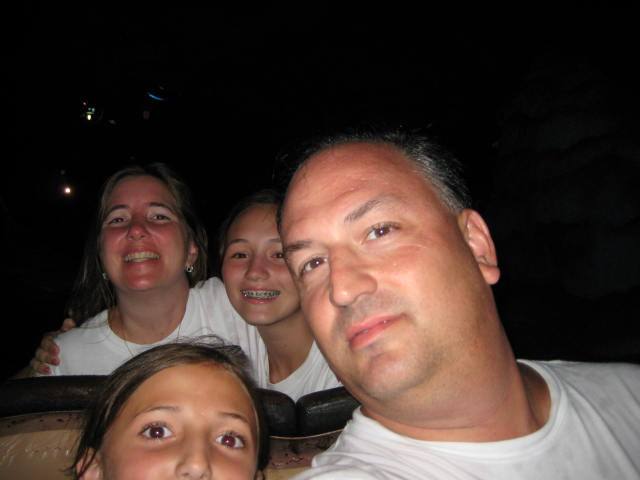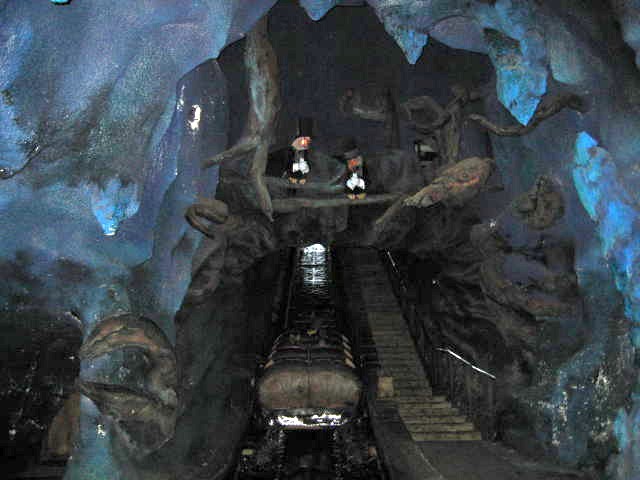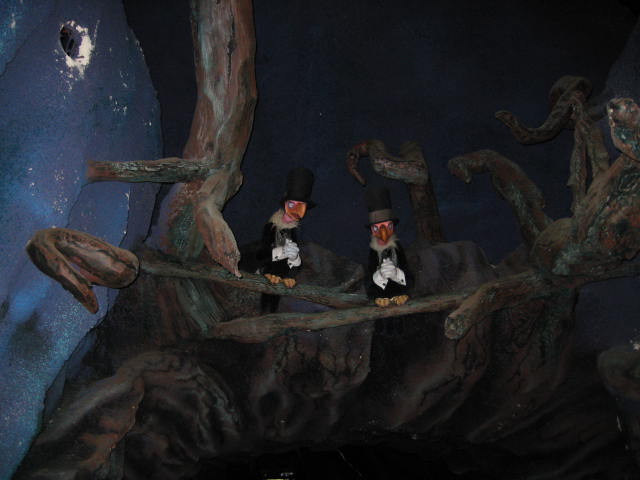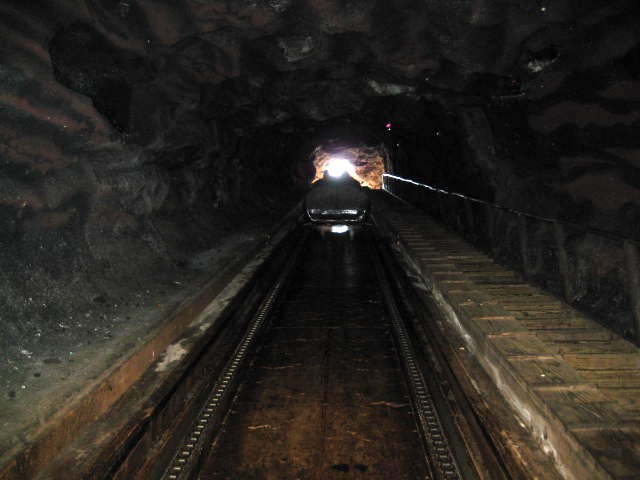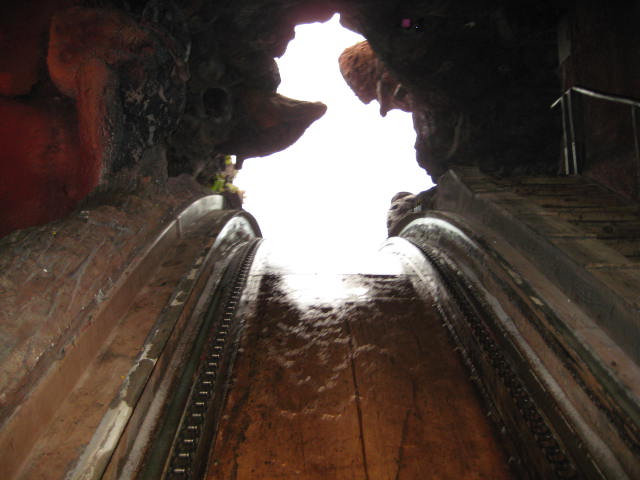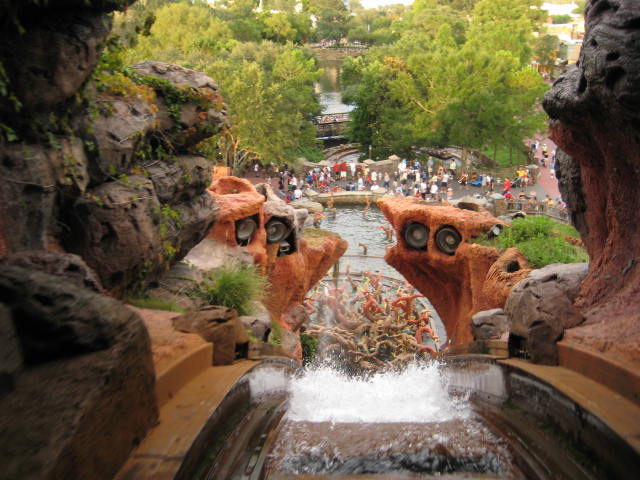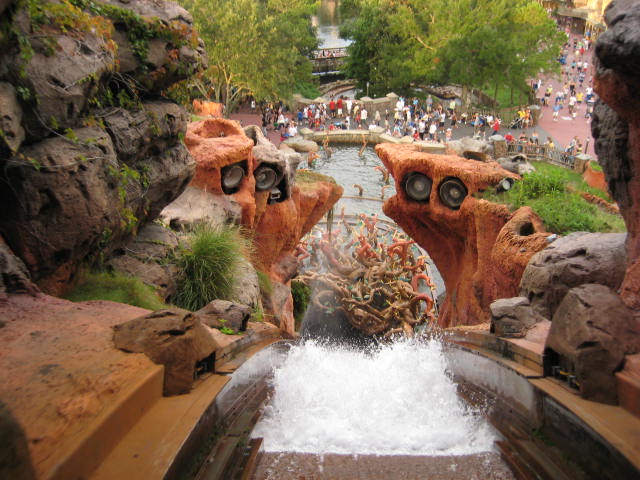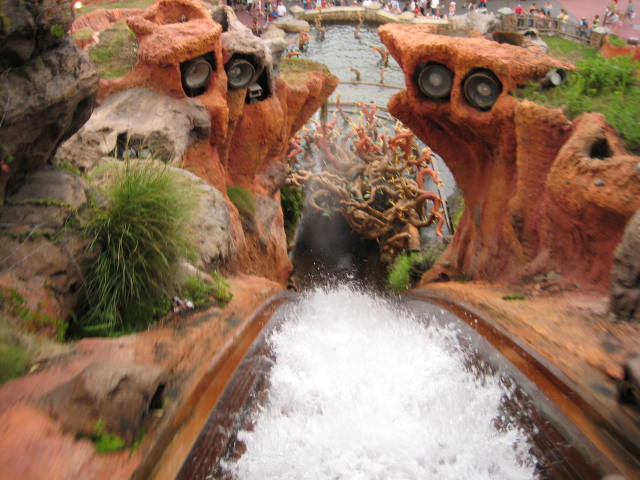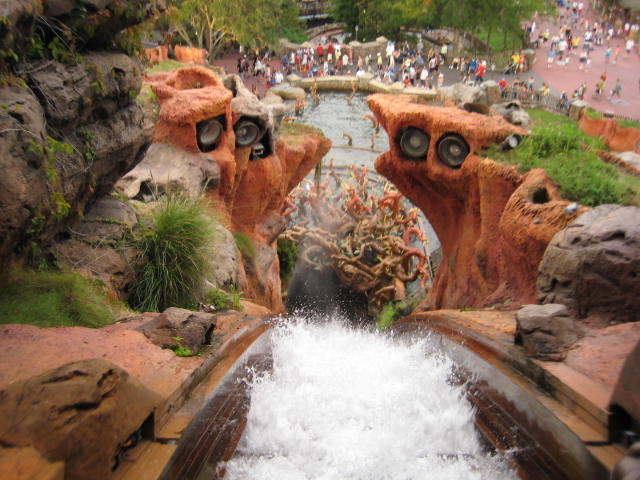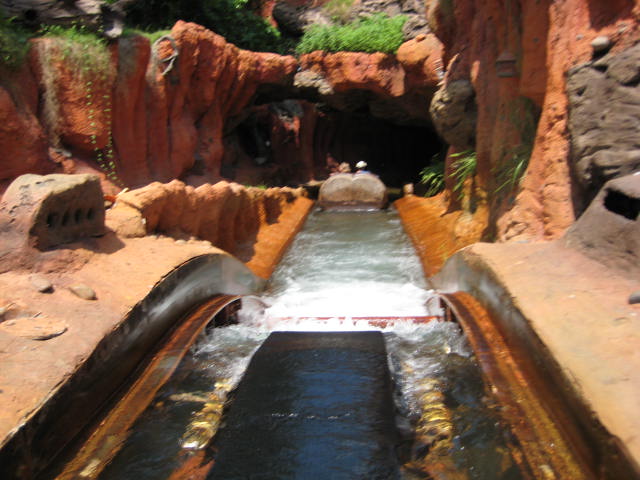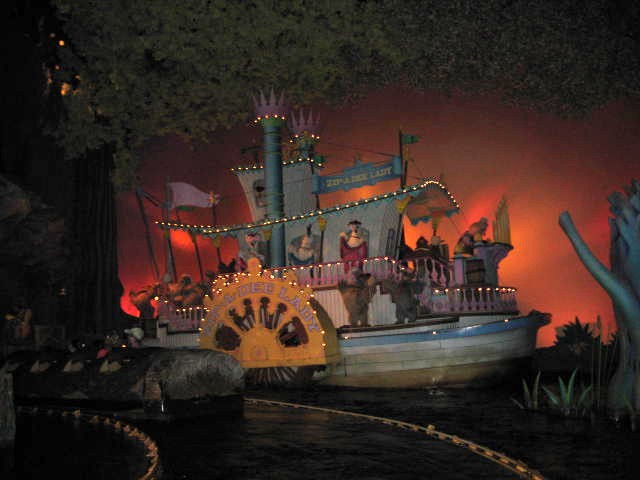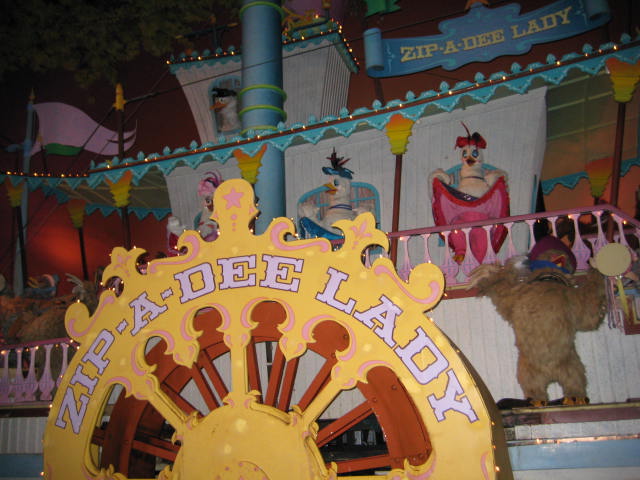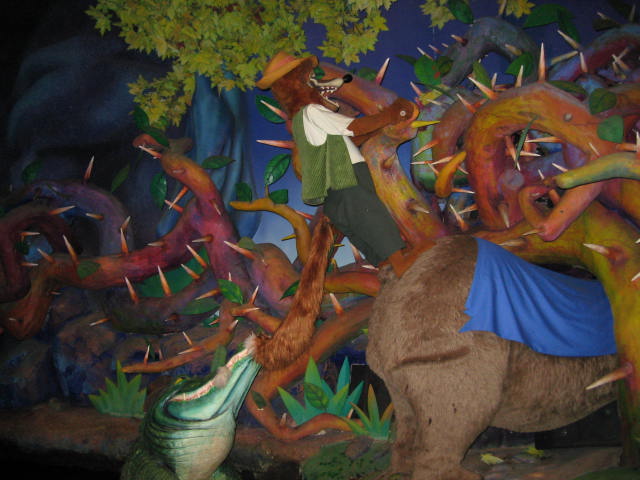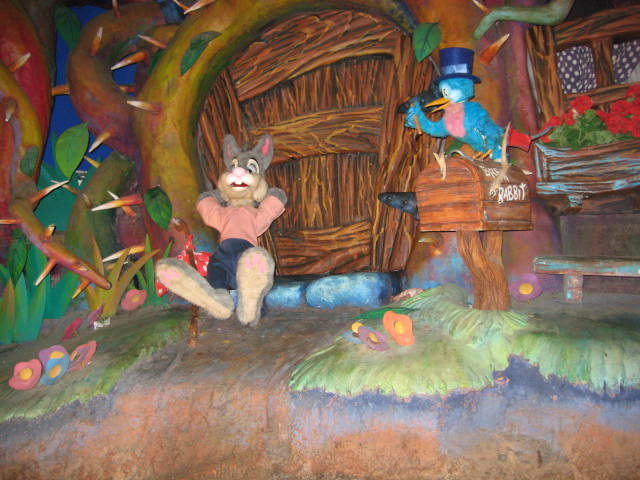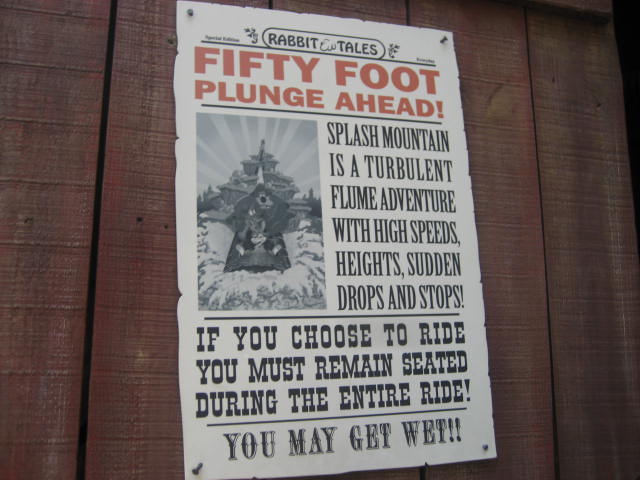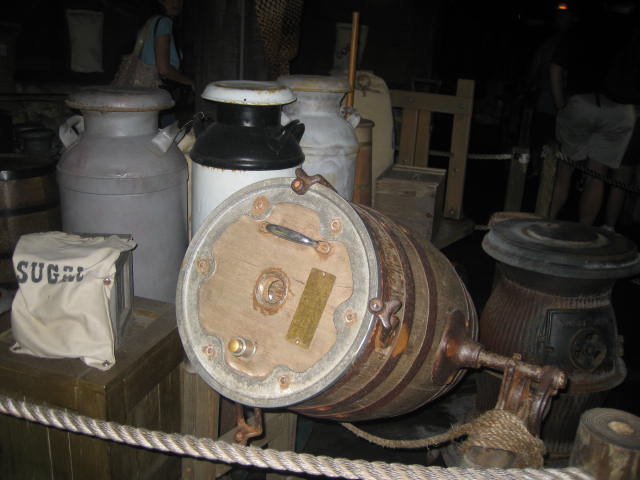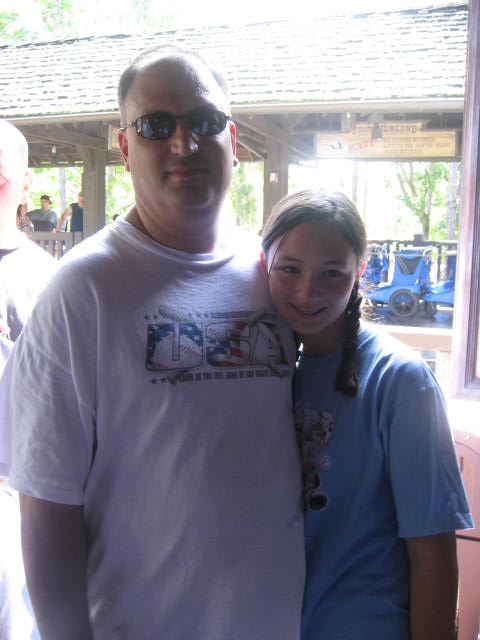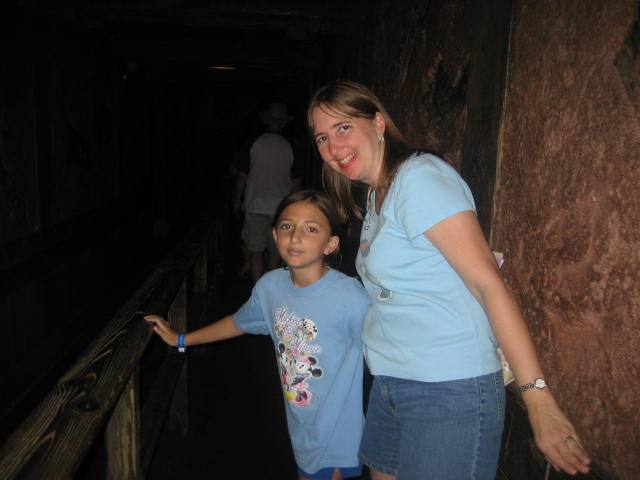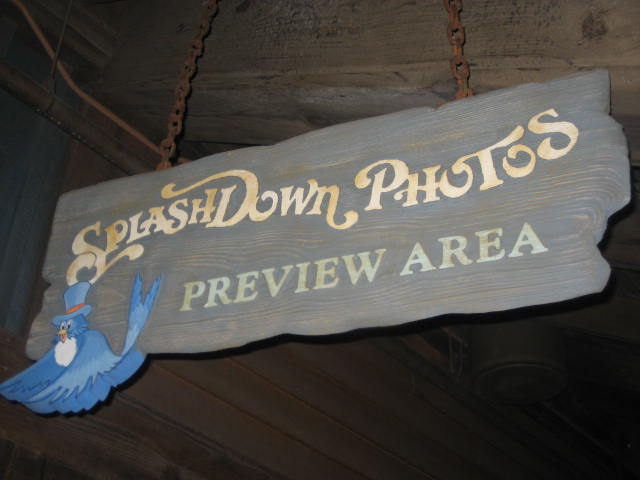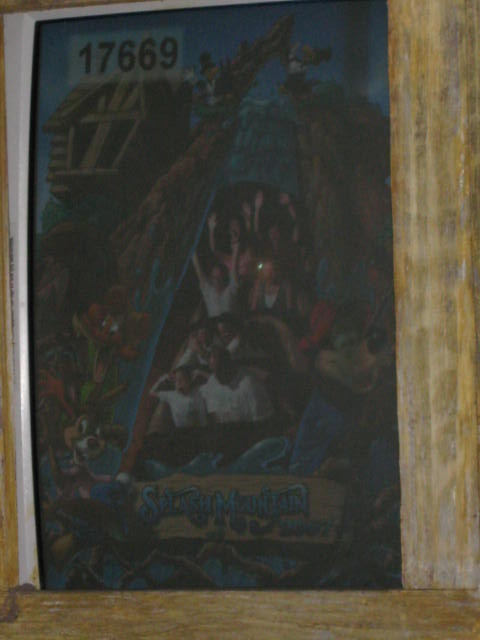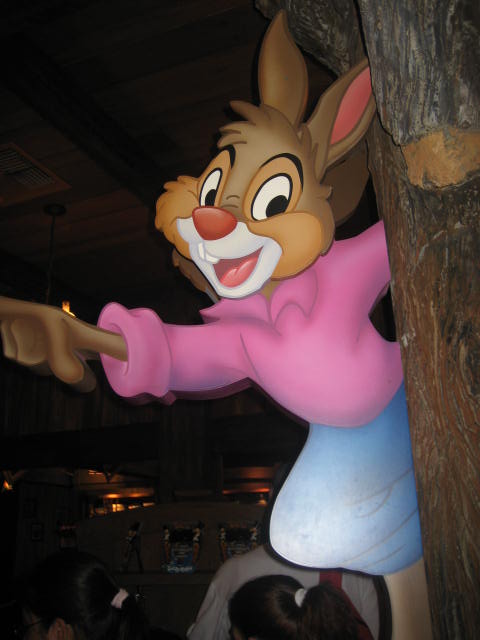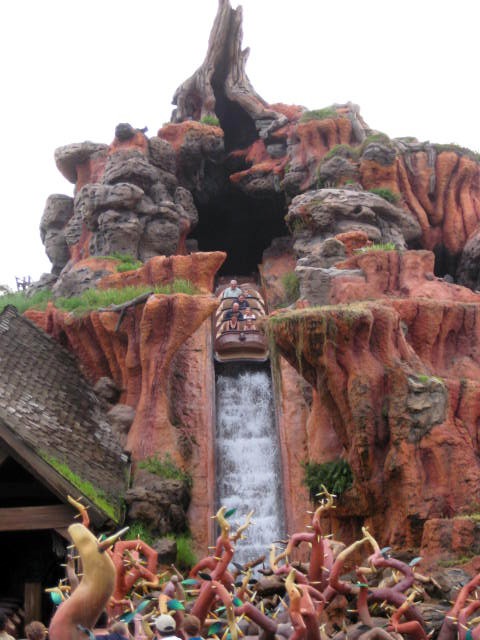 July 2006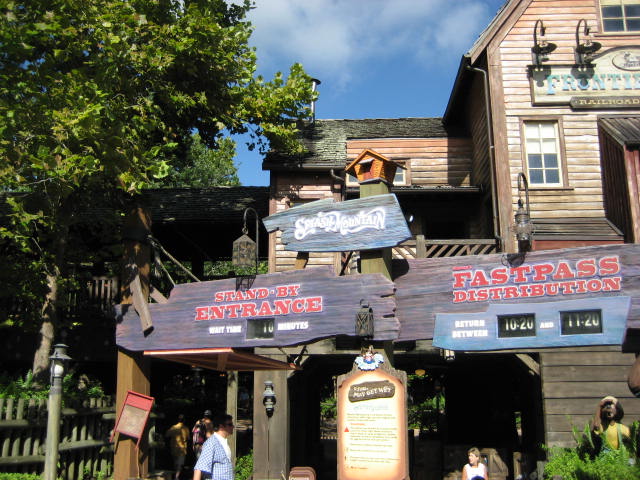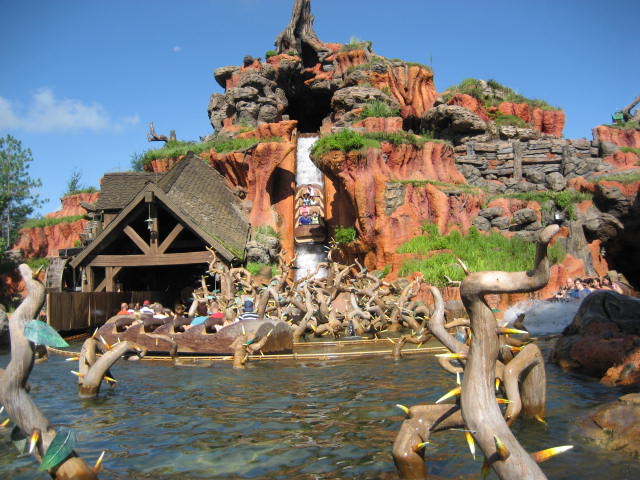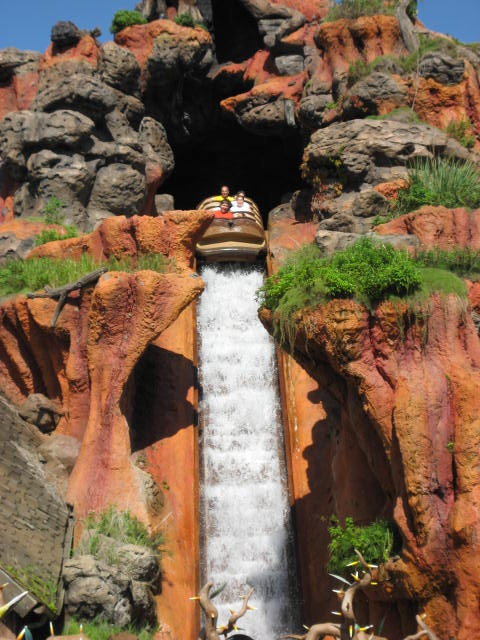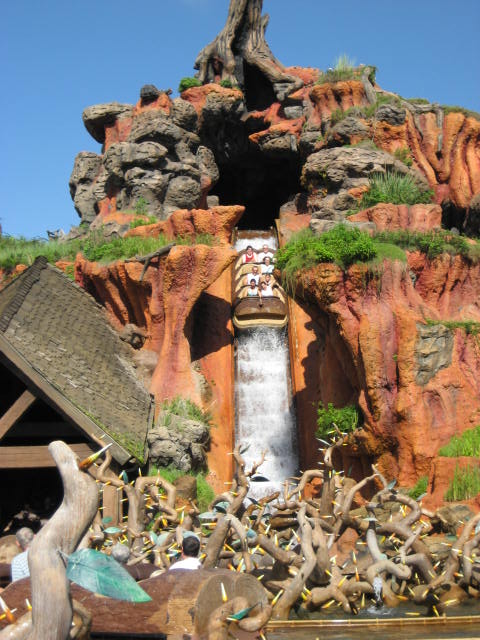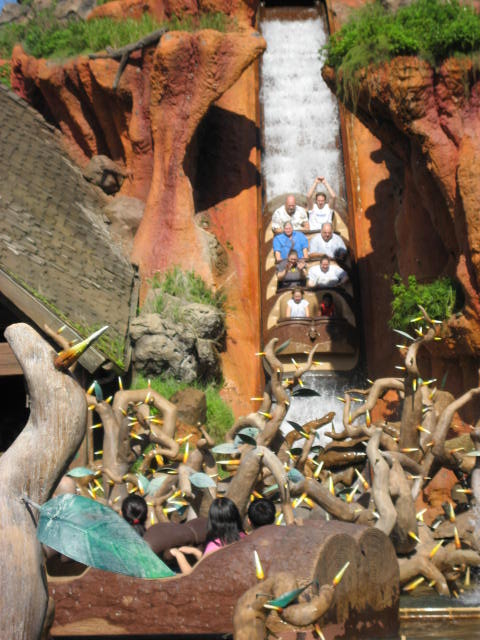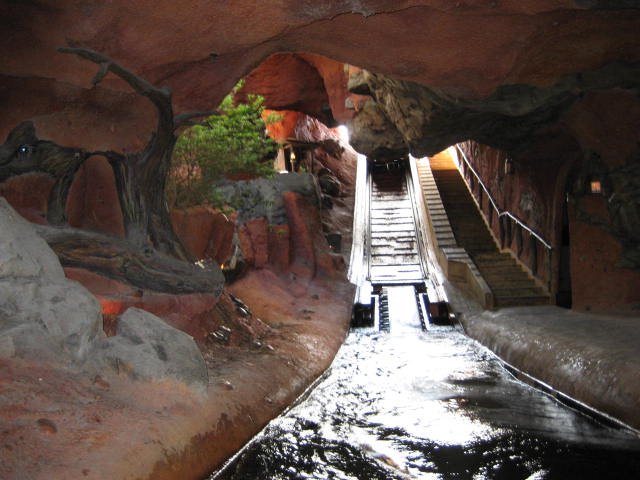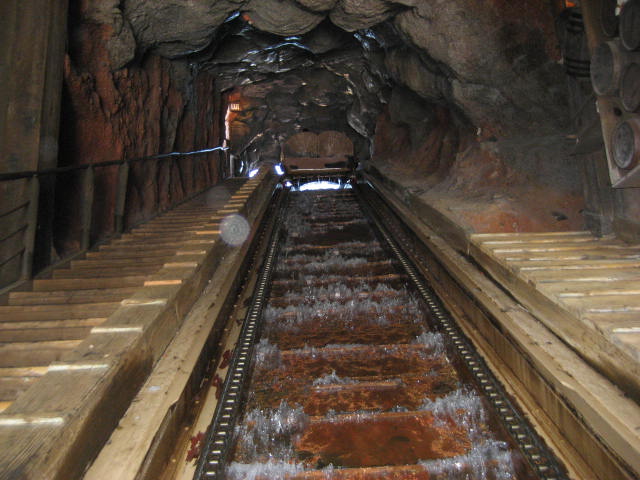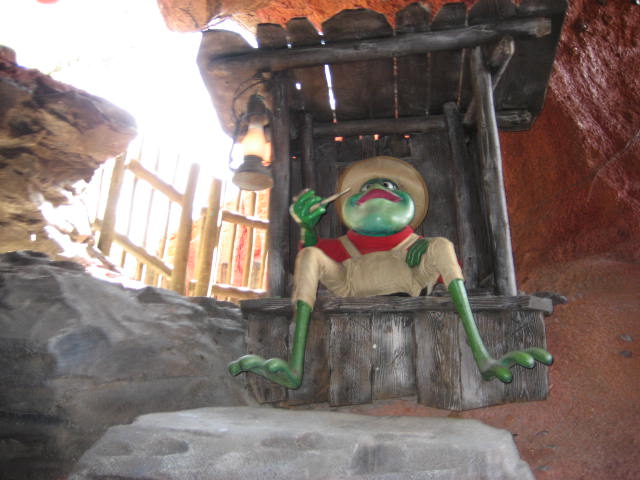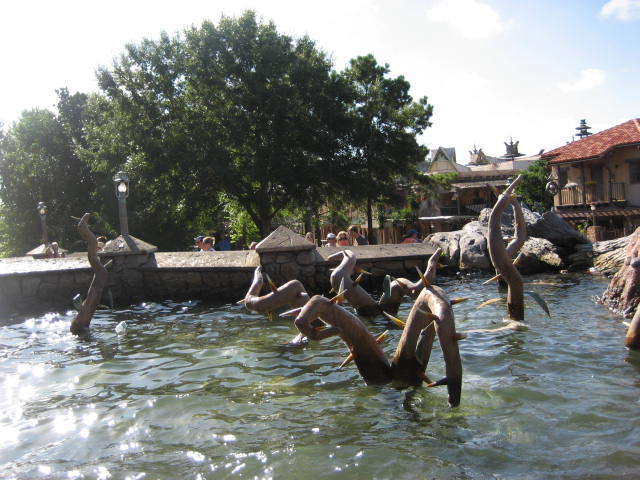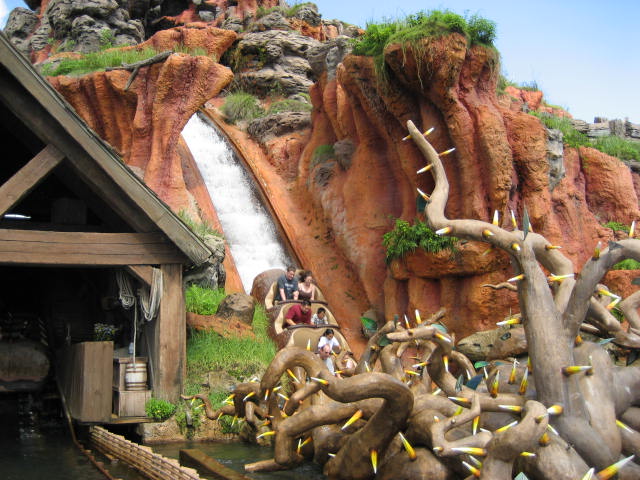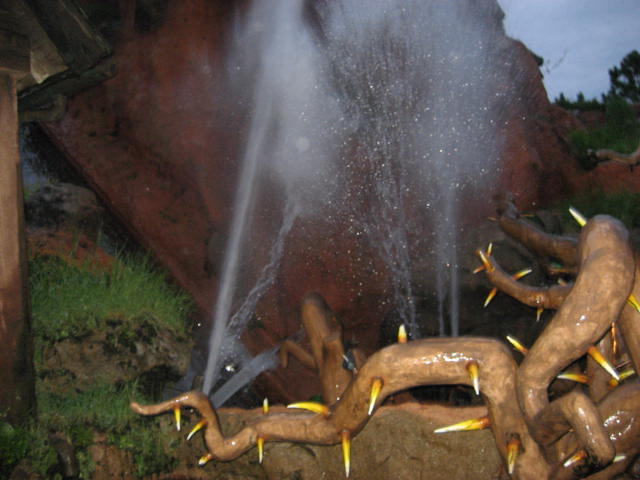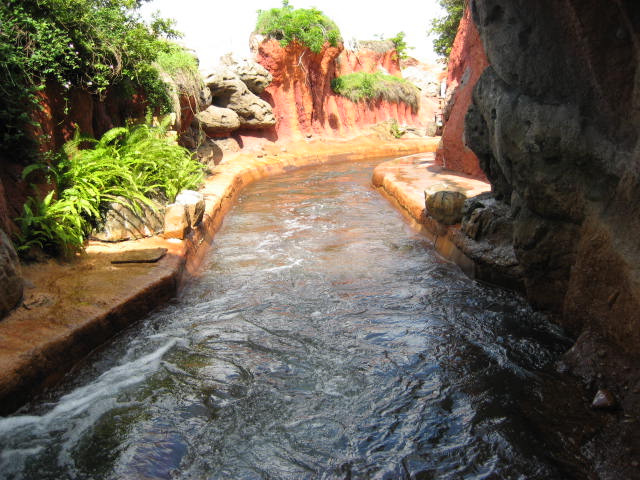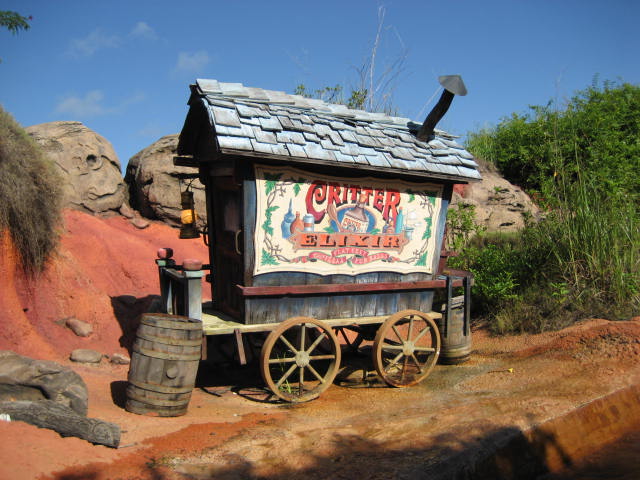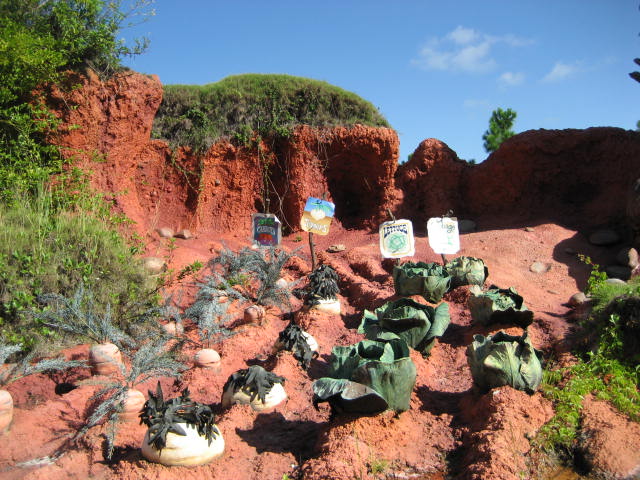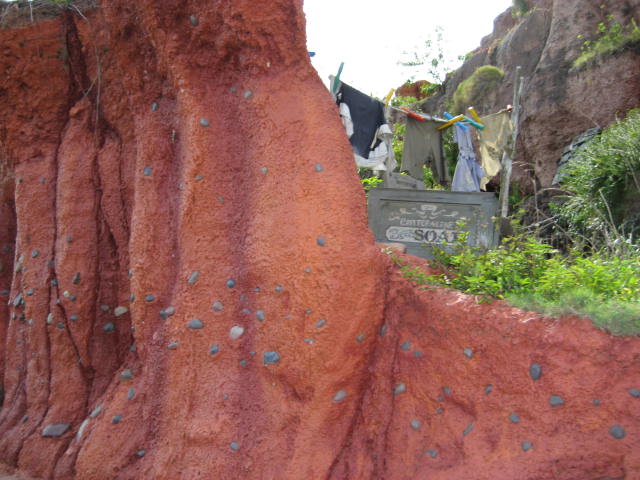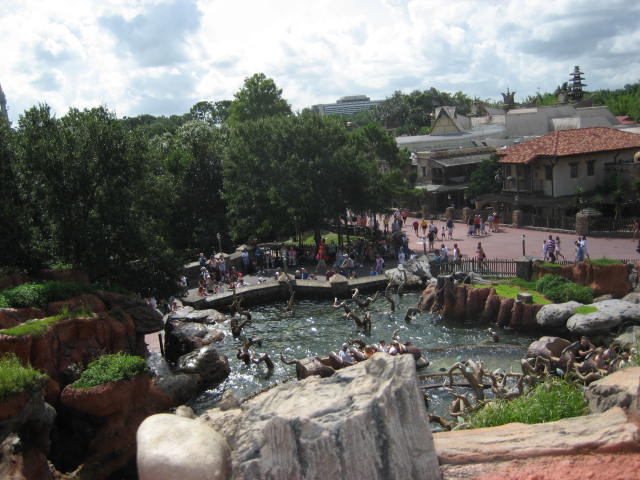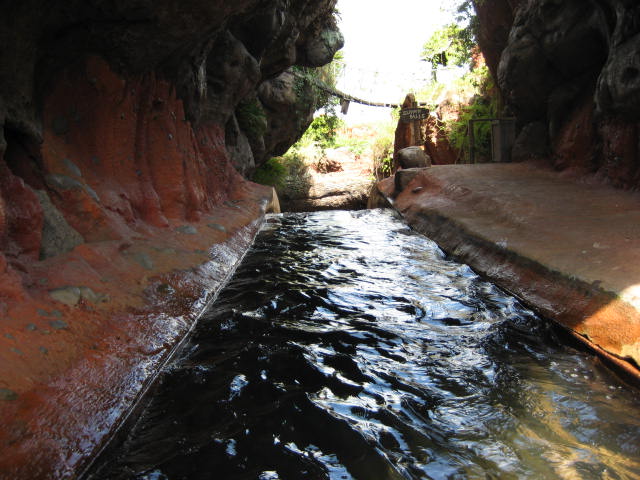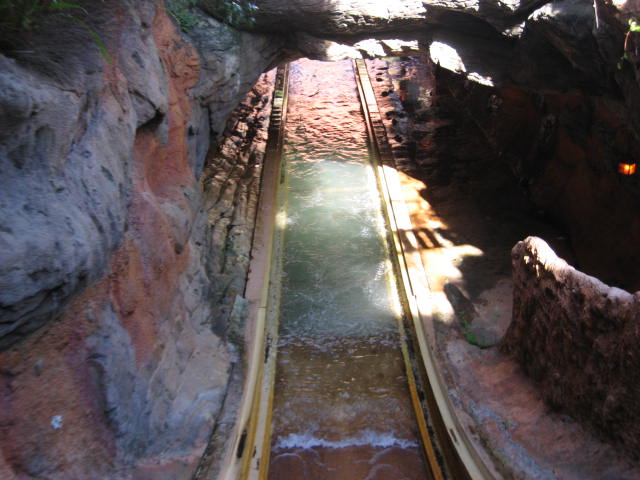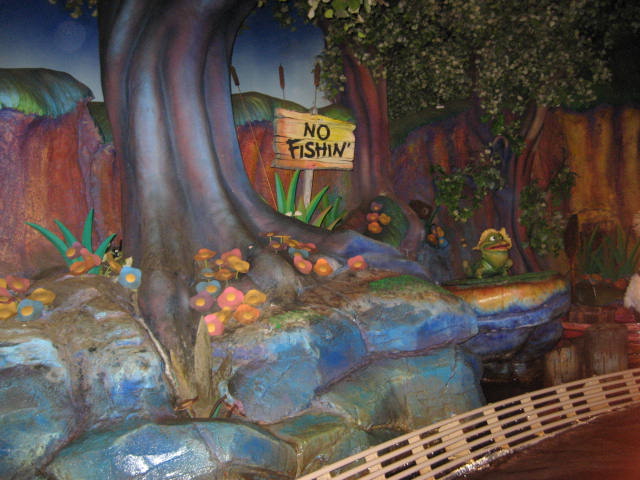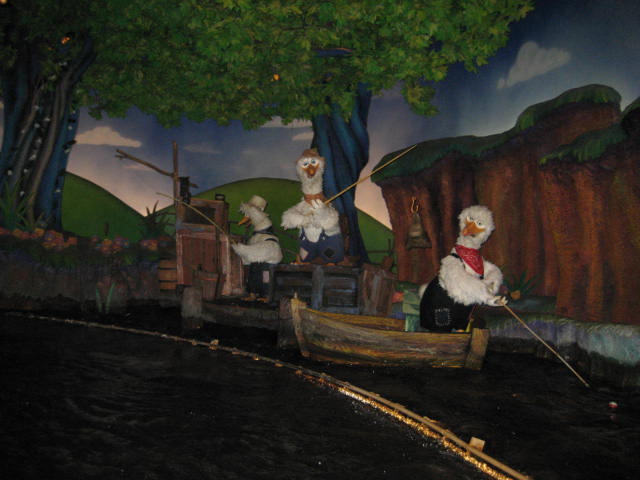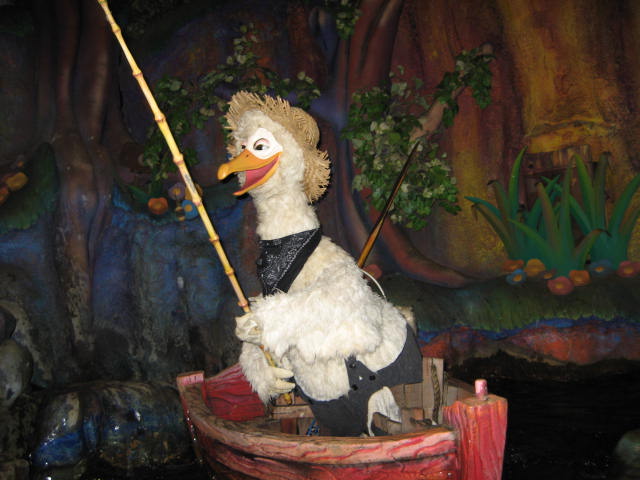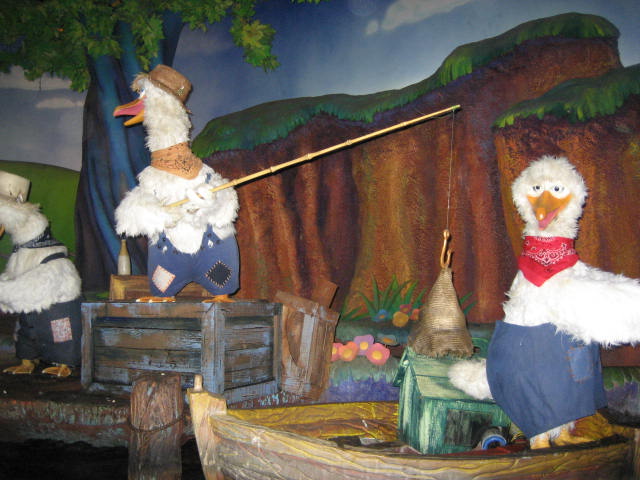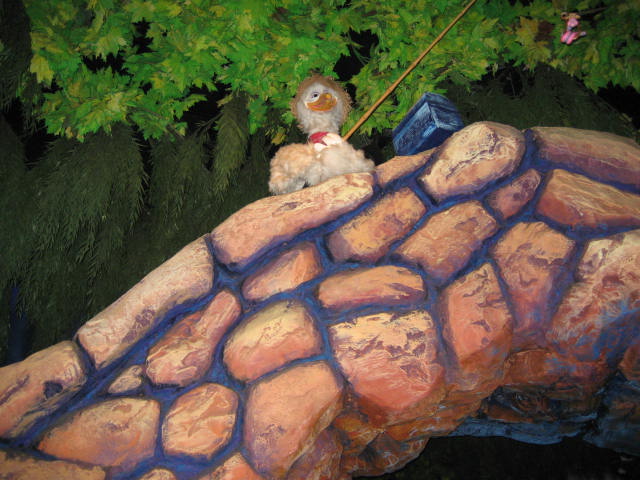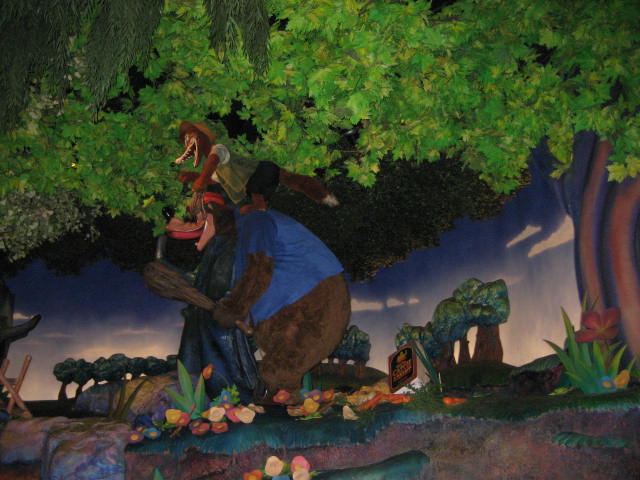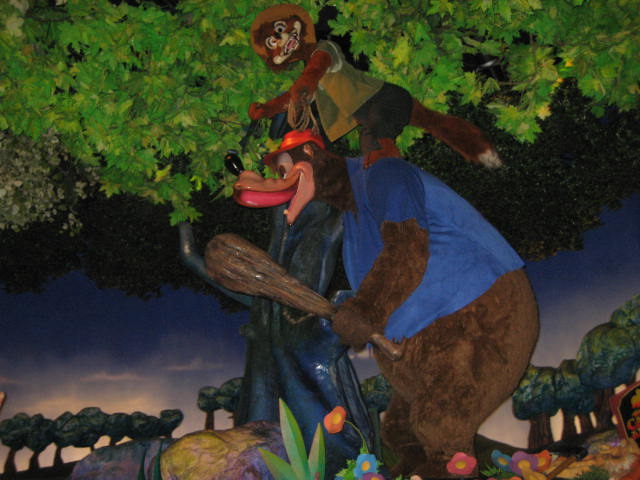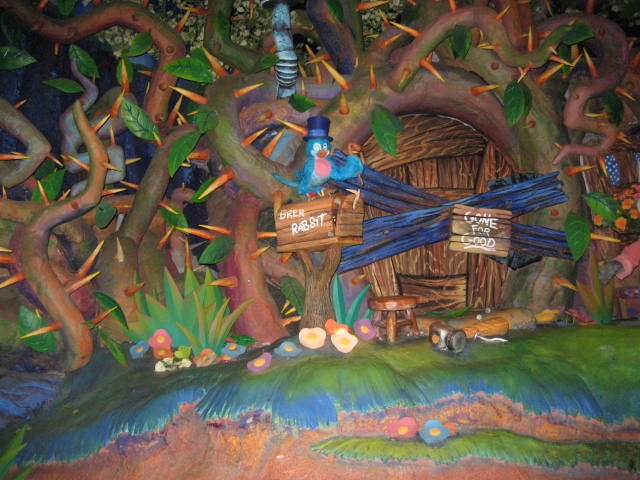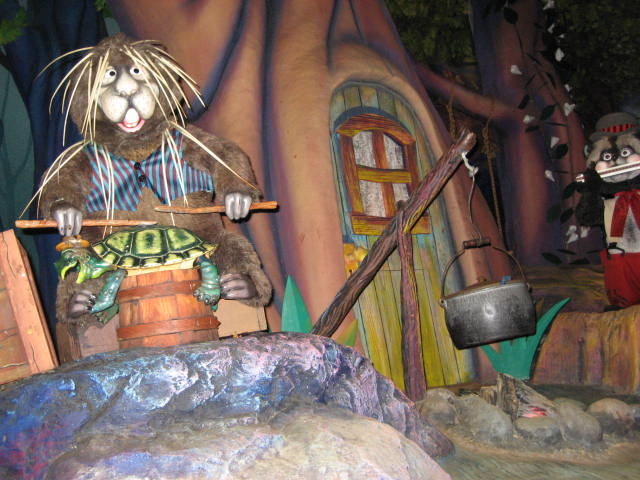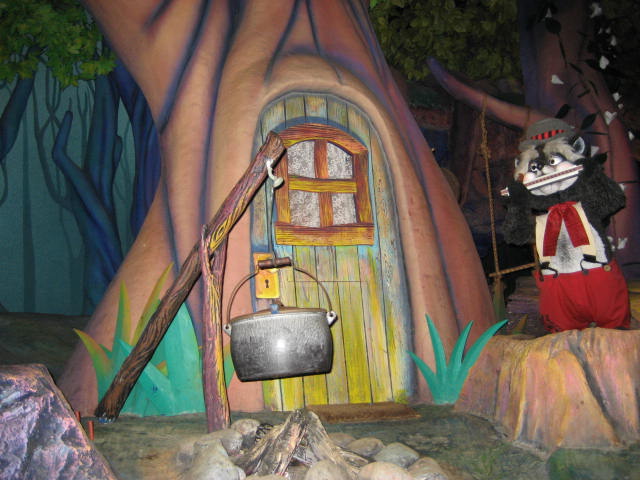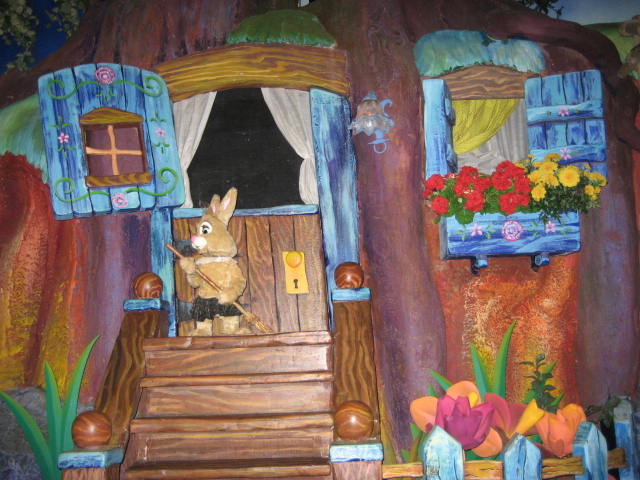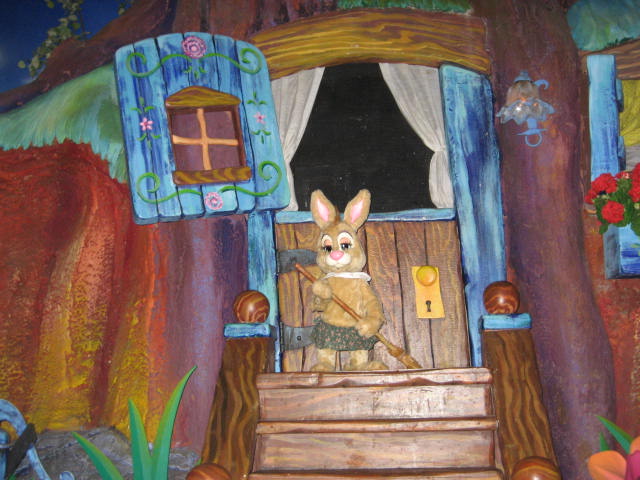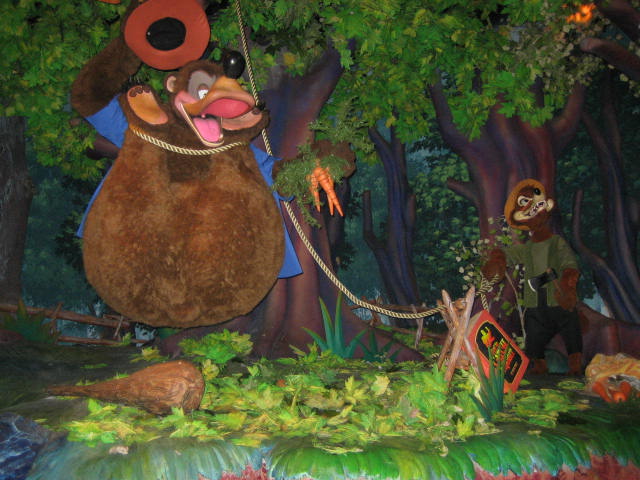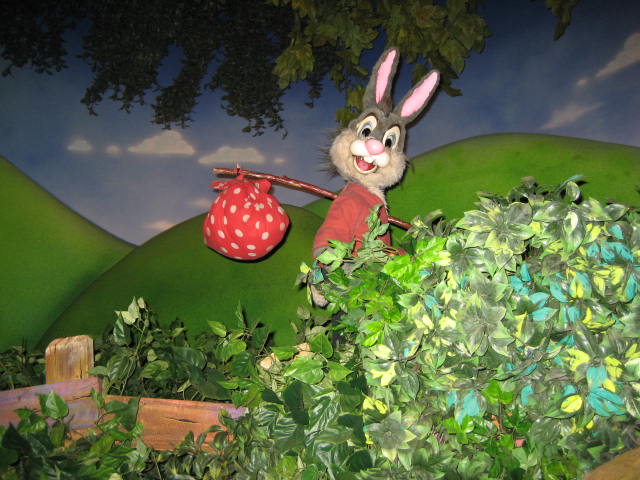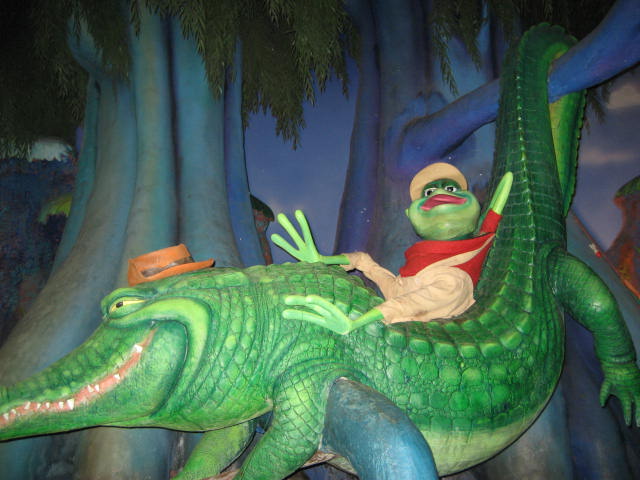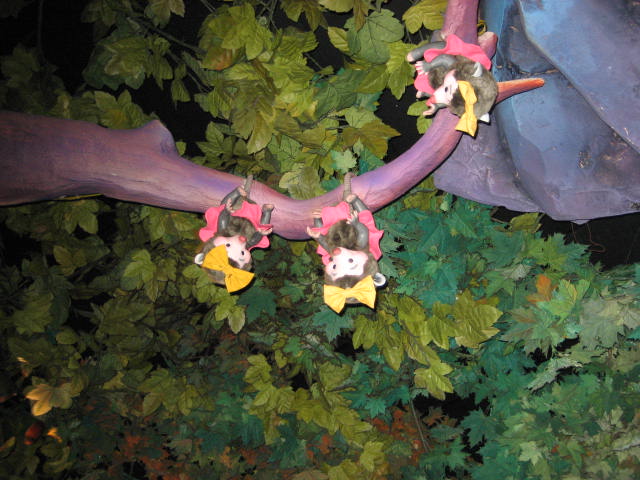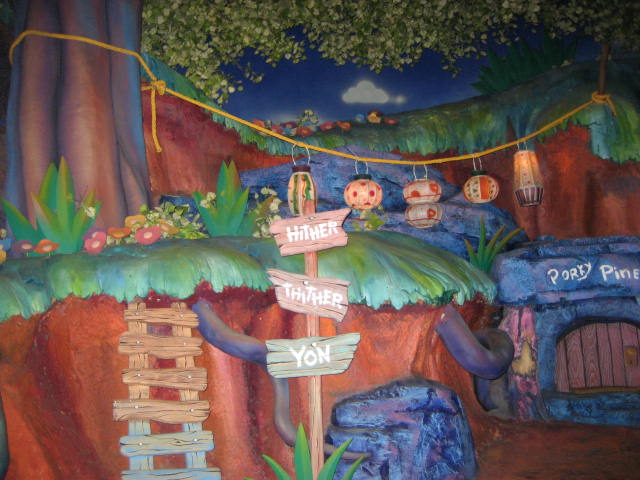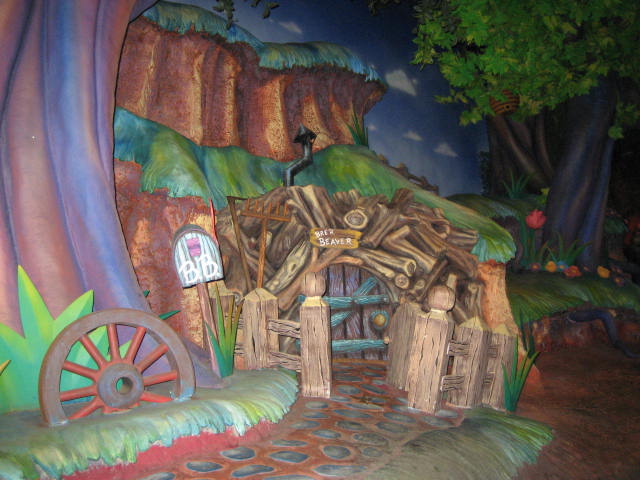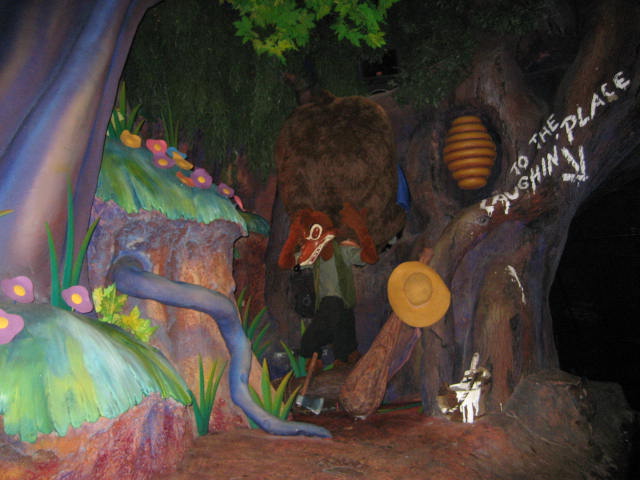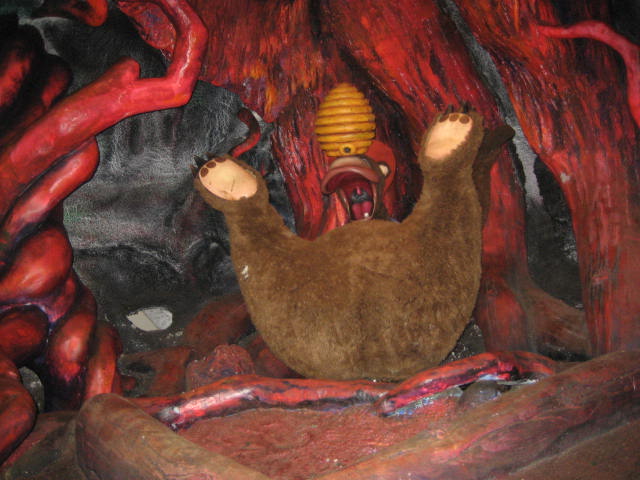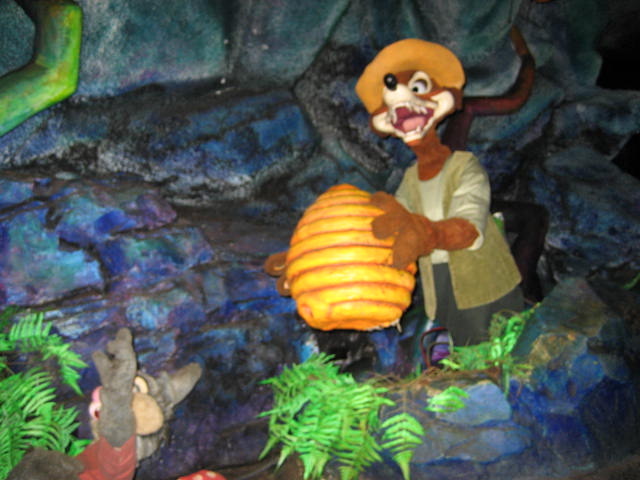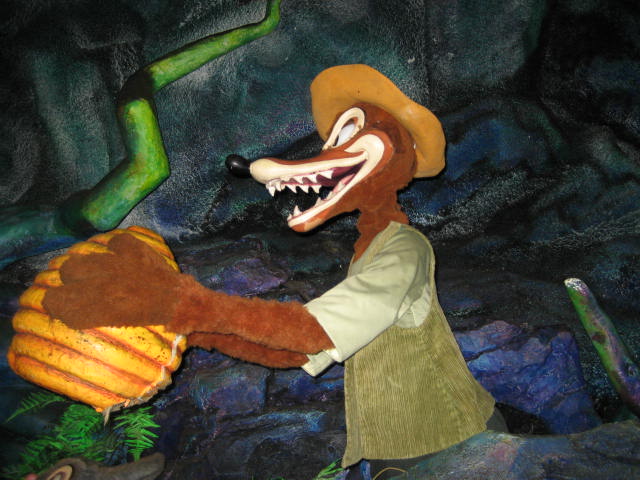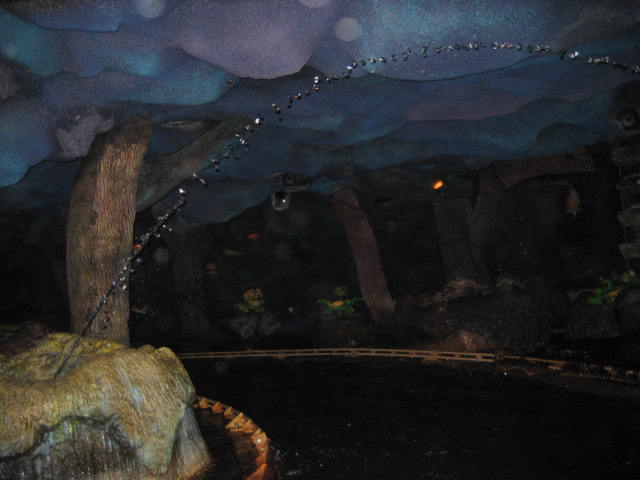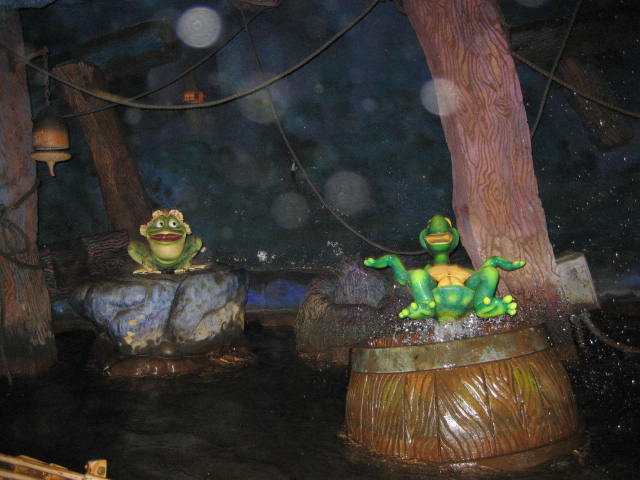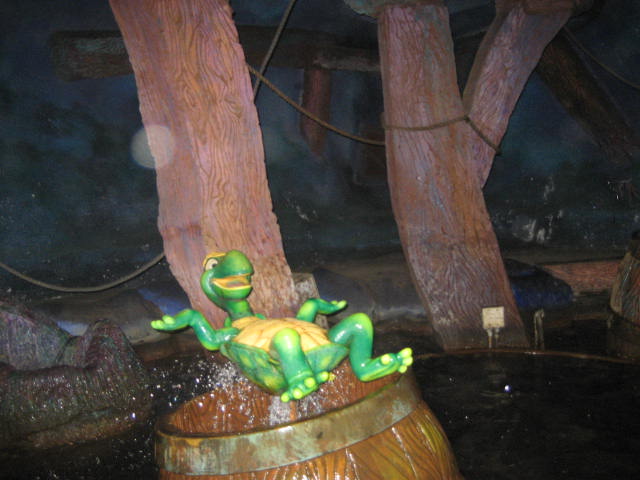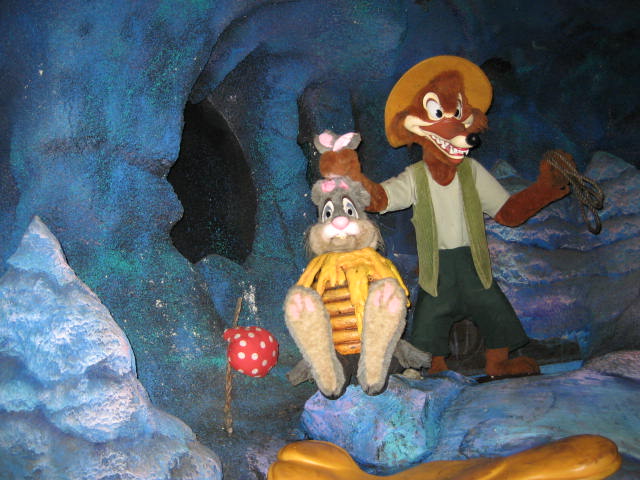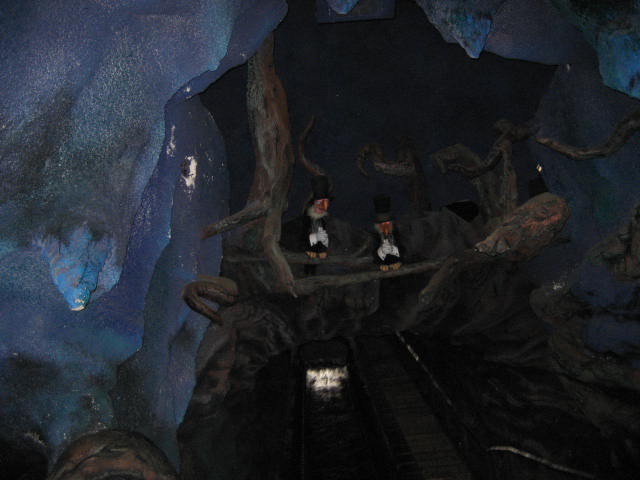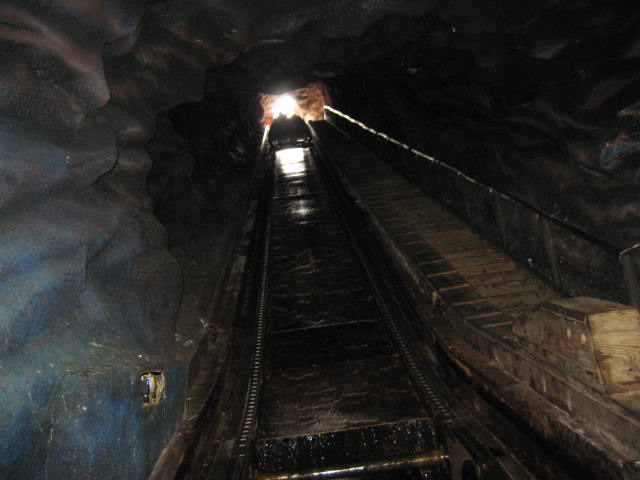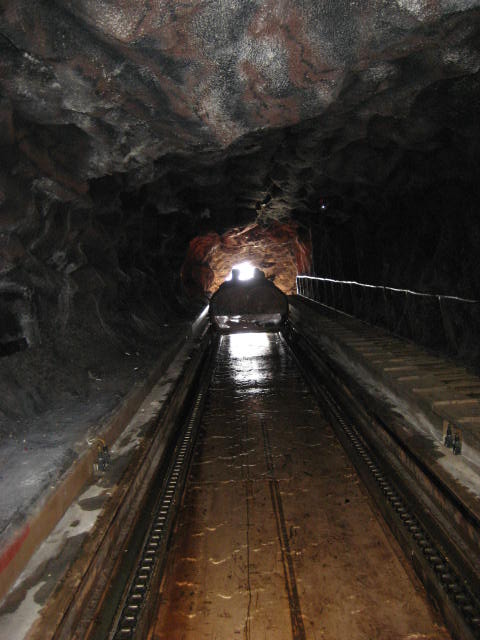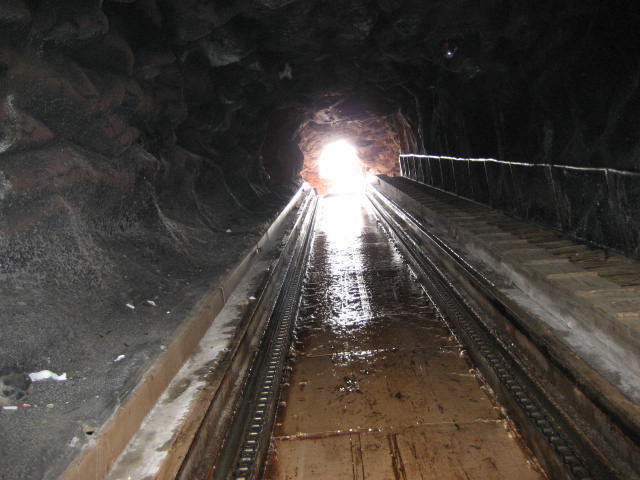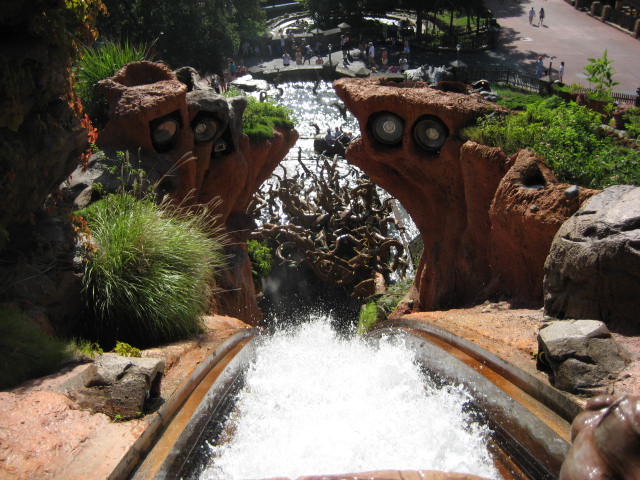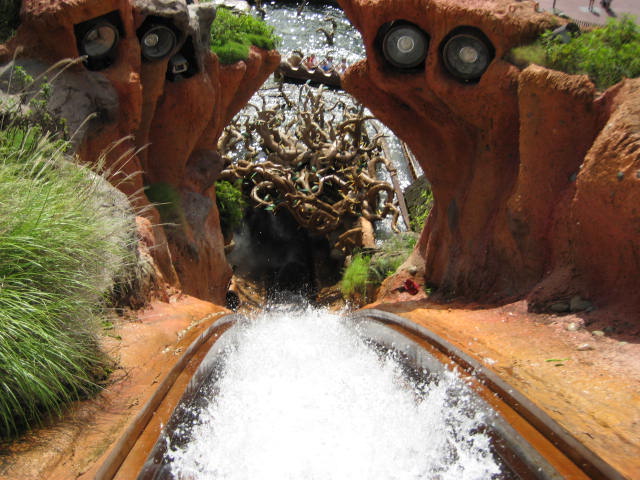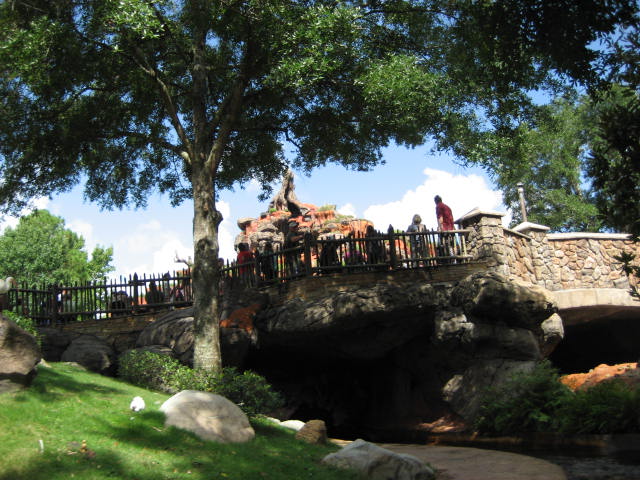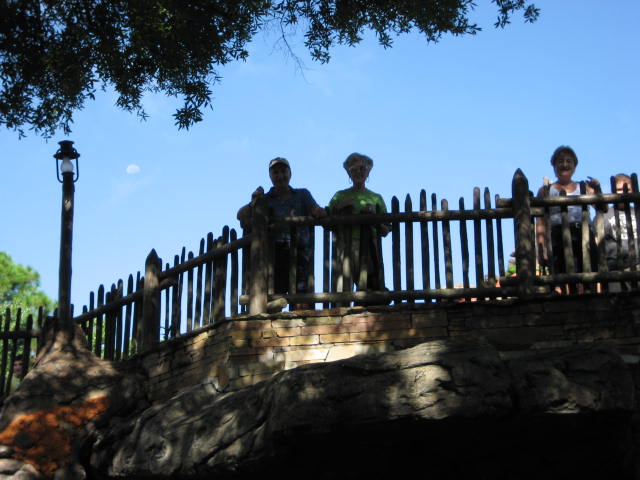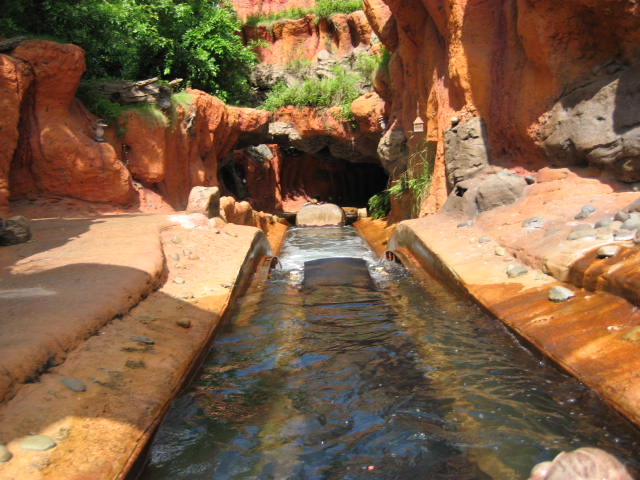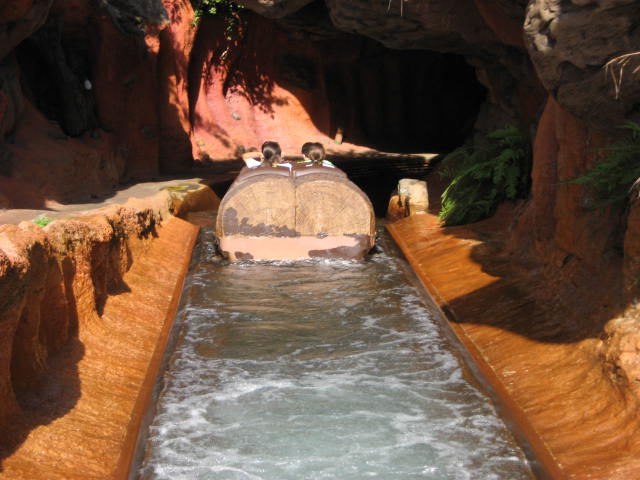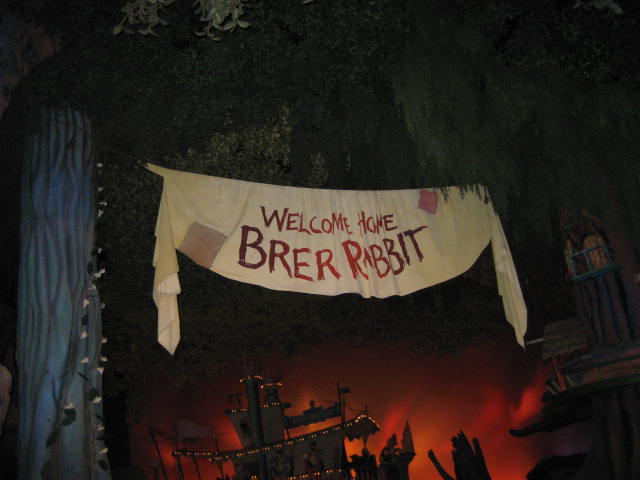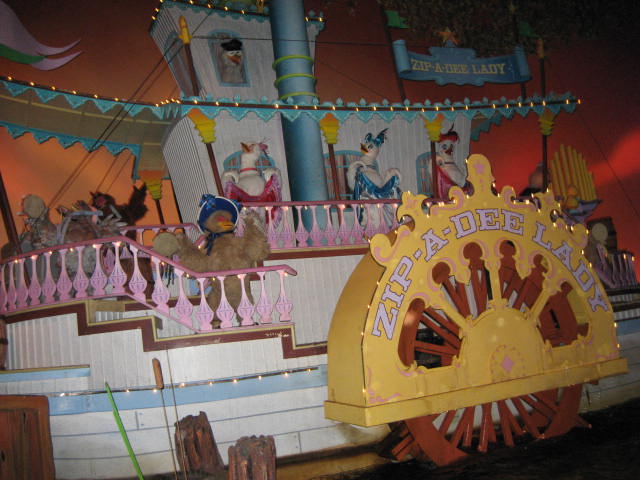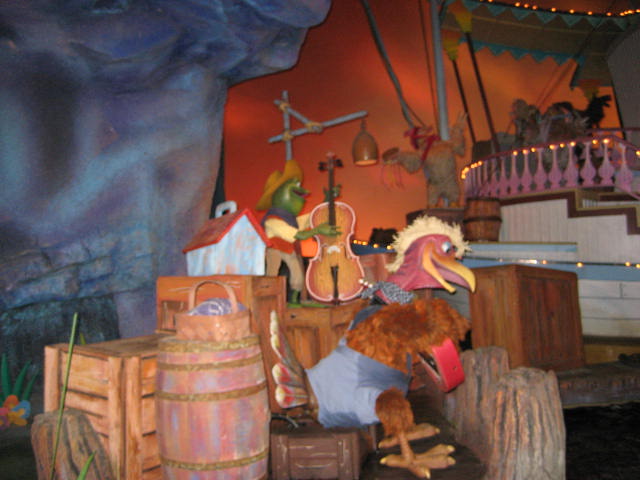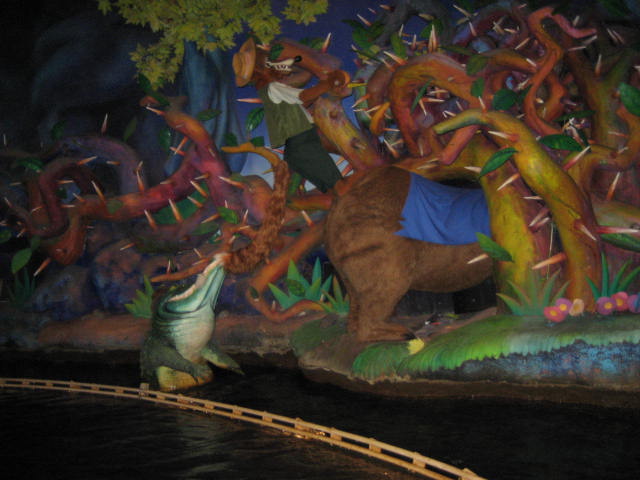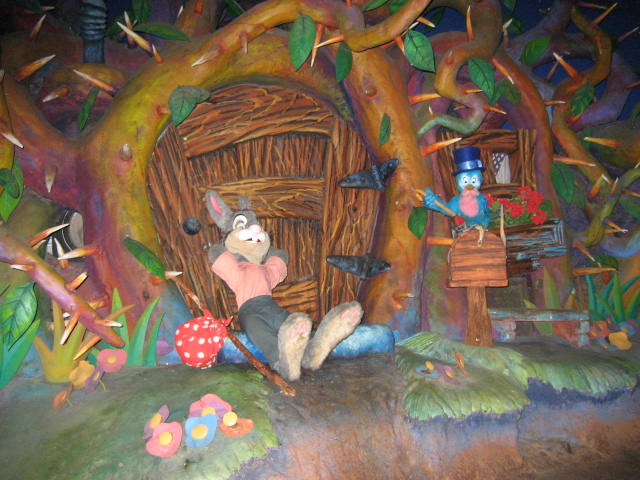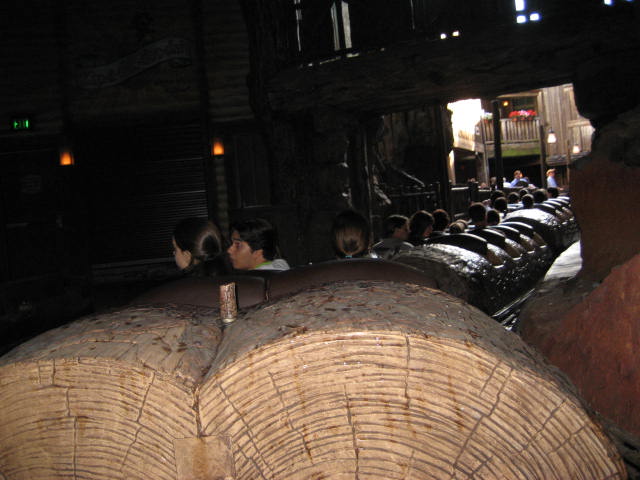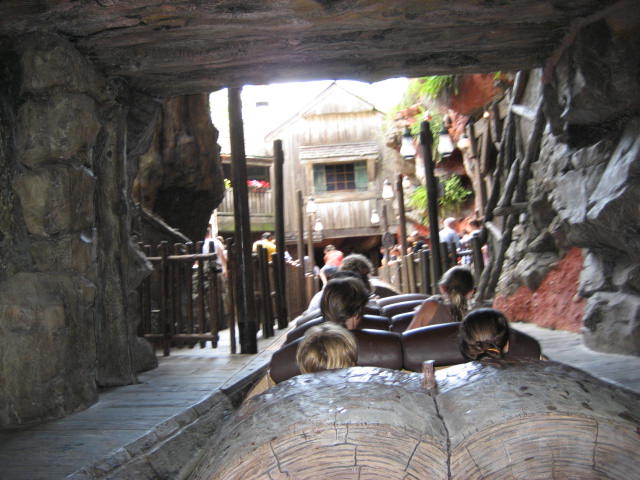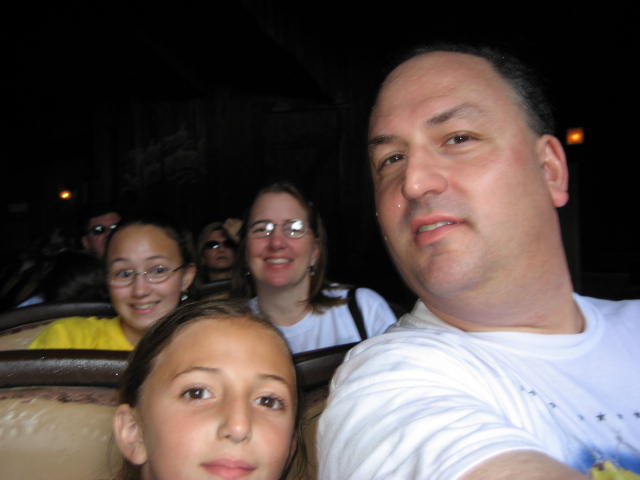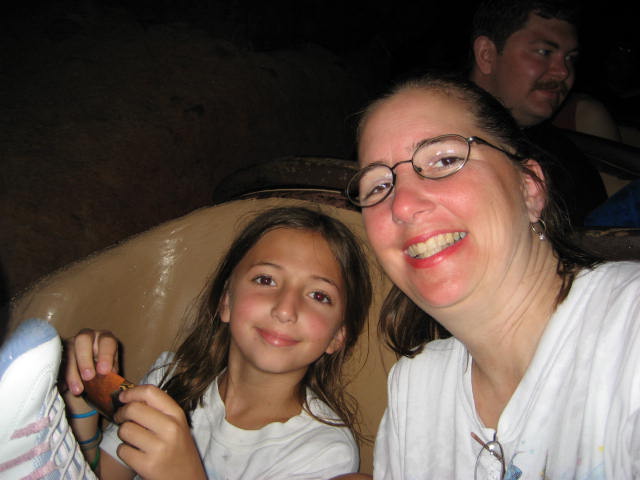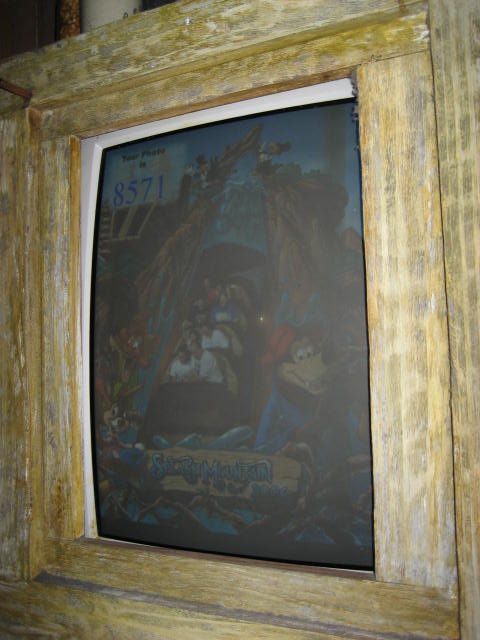 July 2005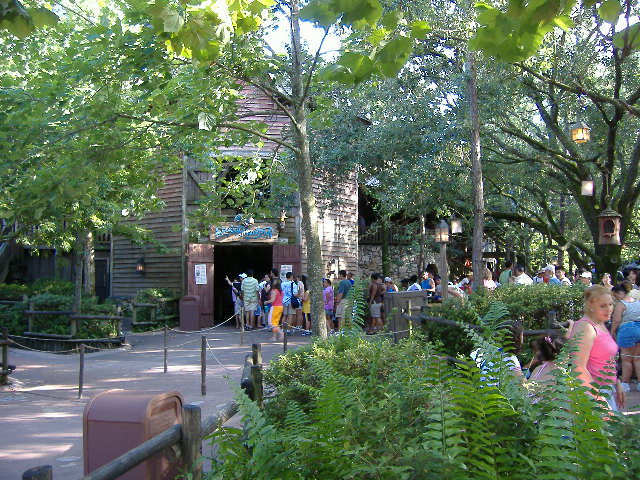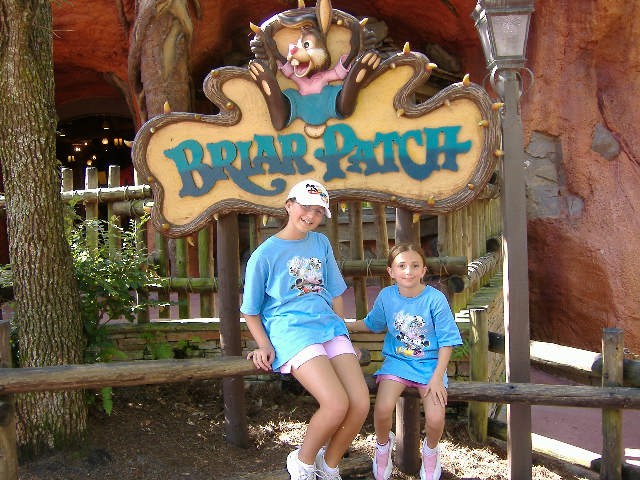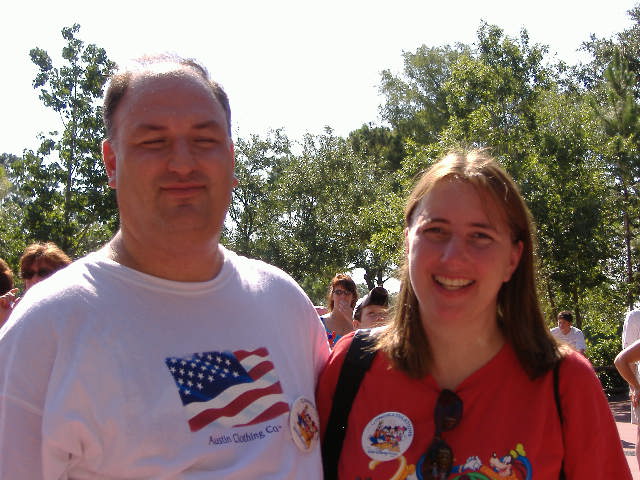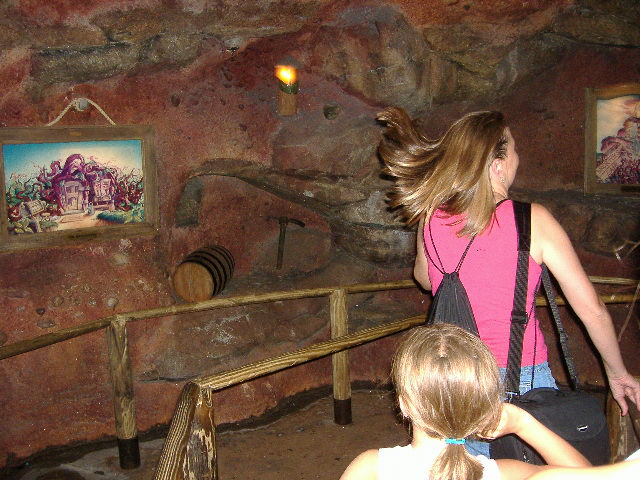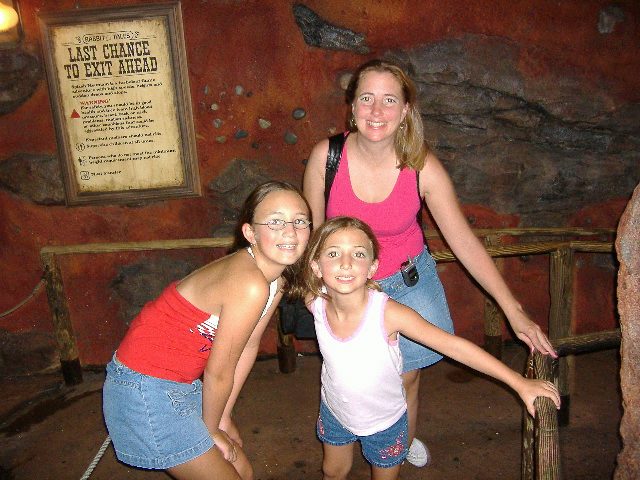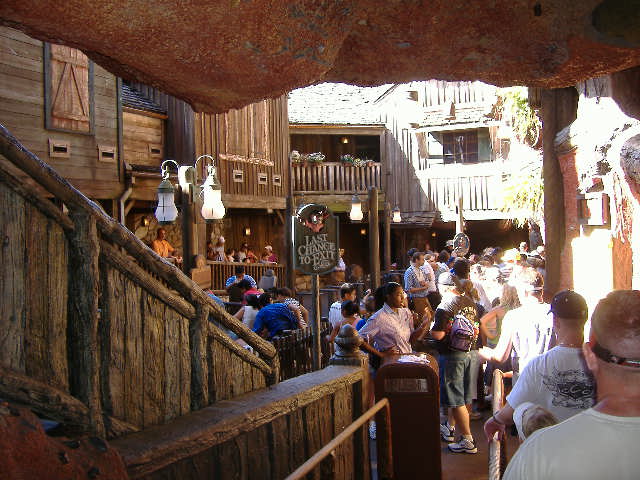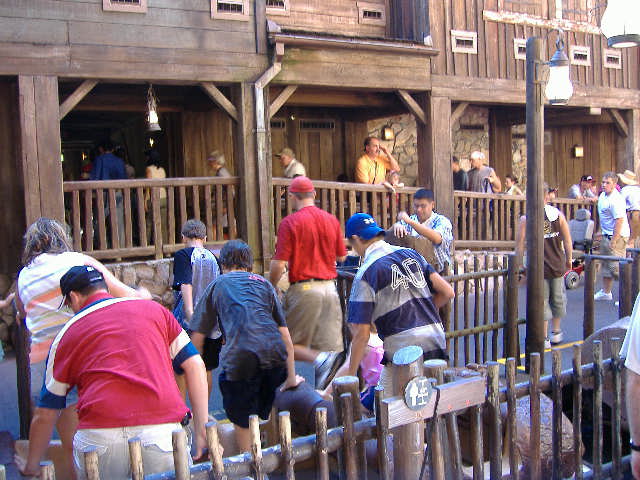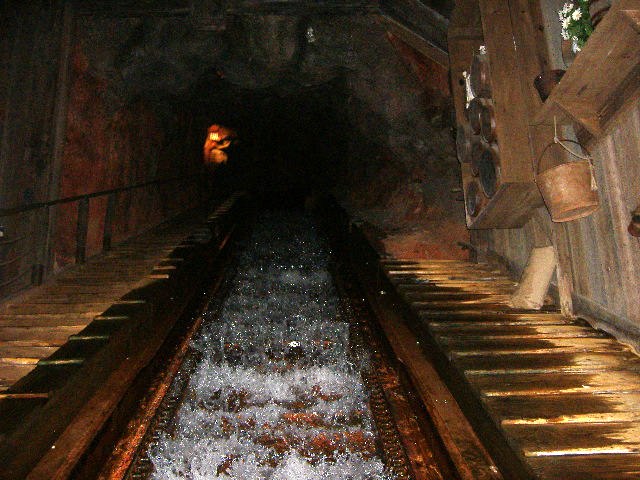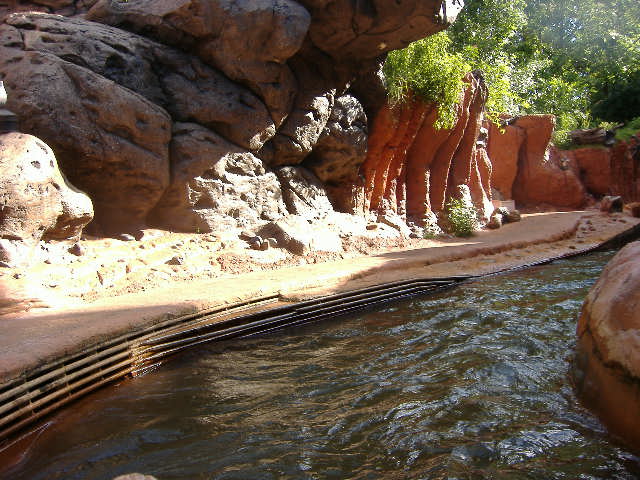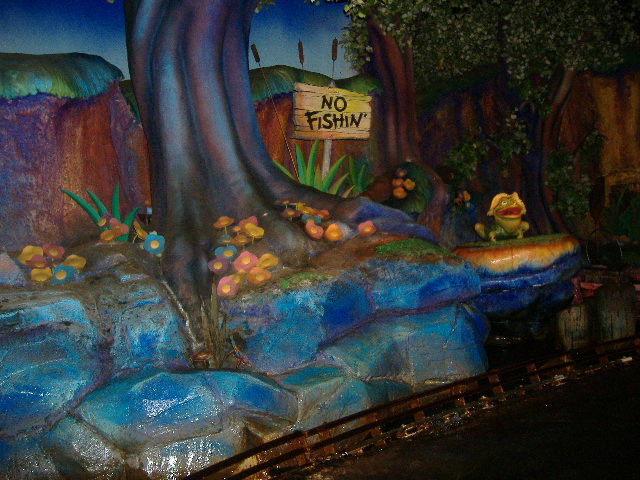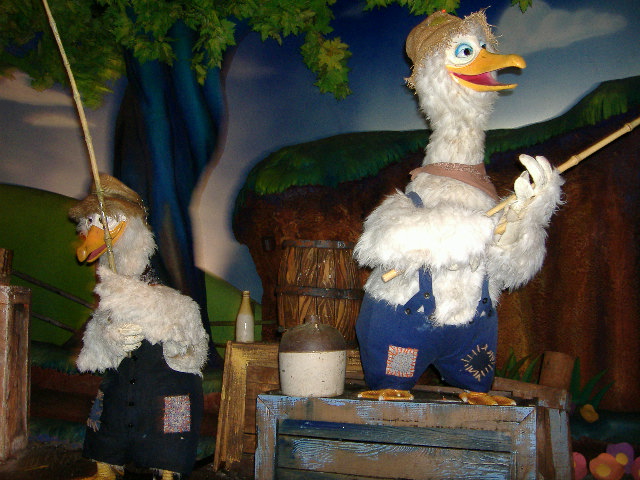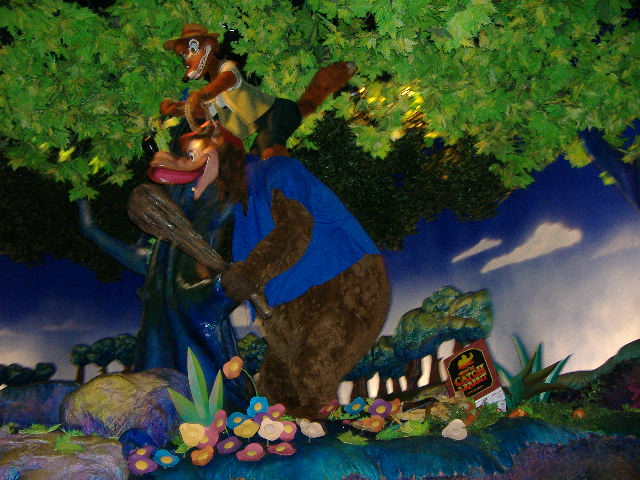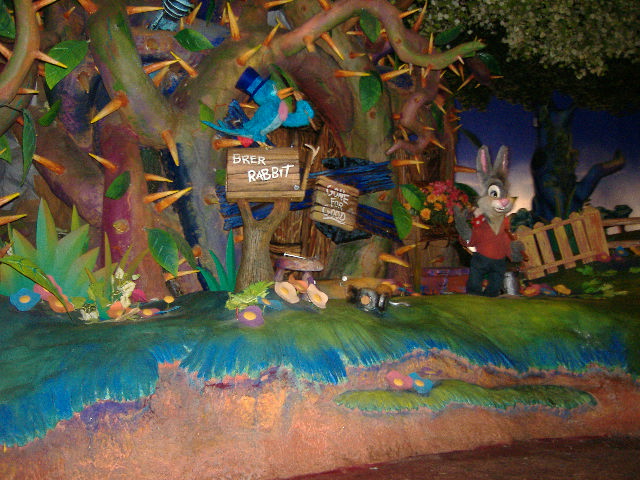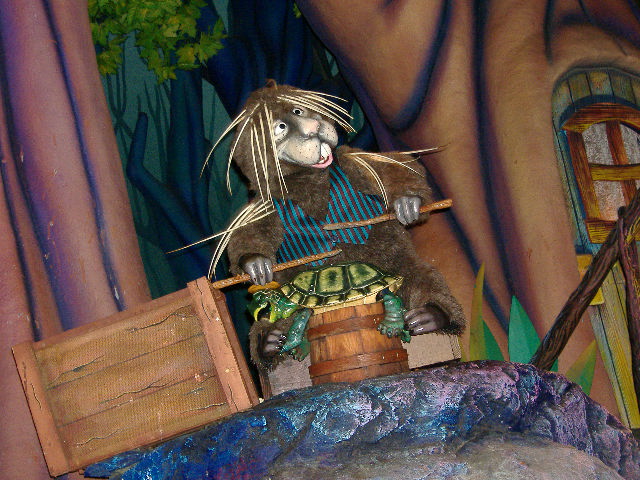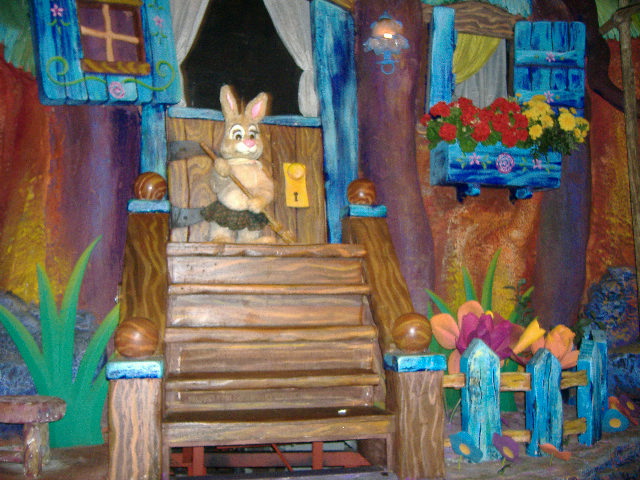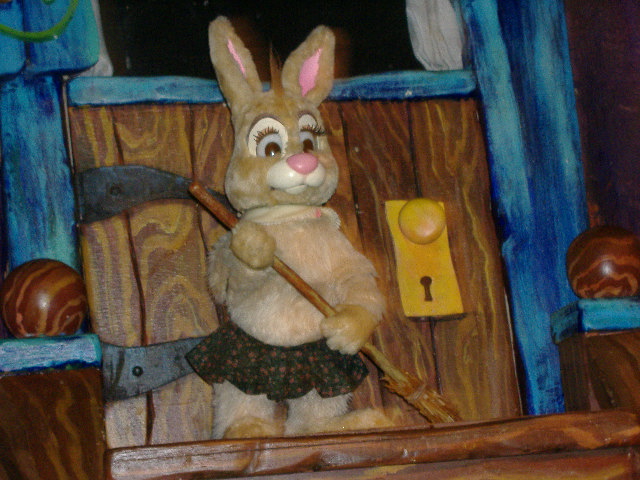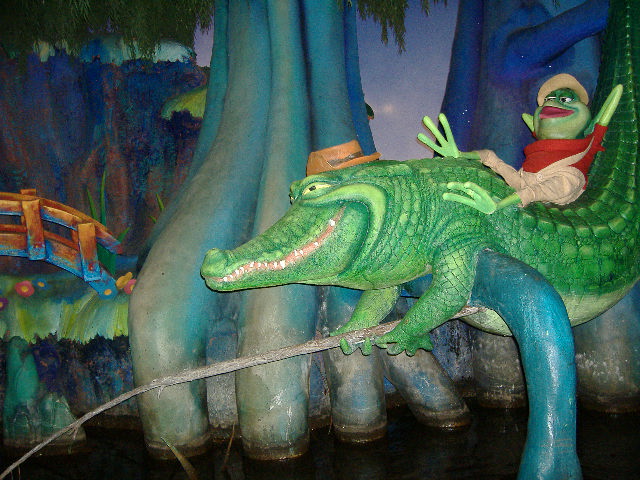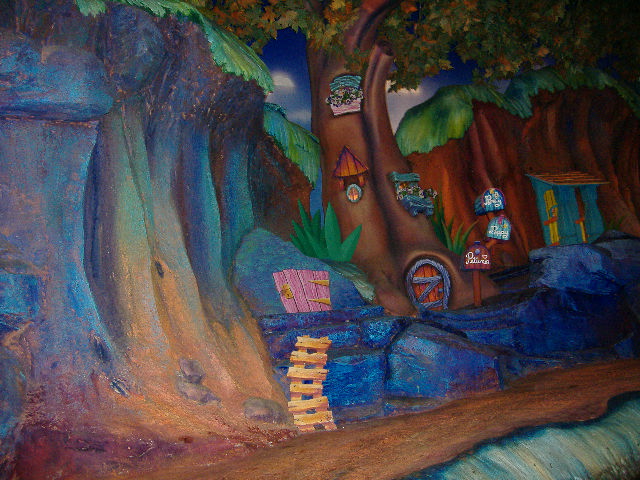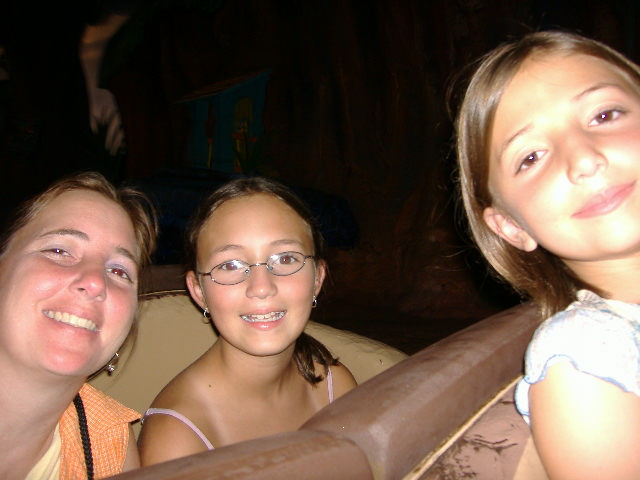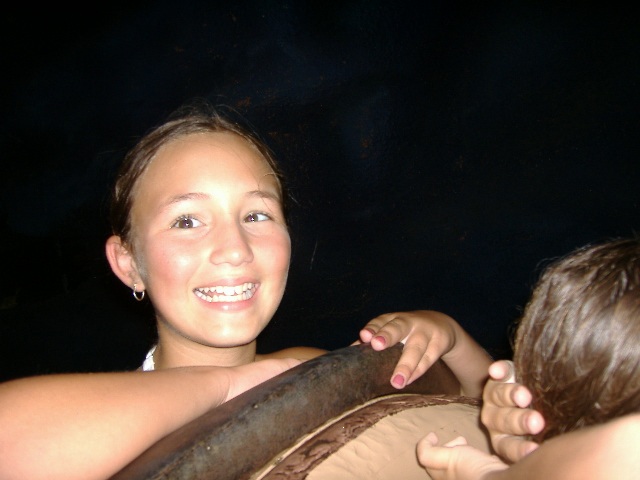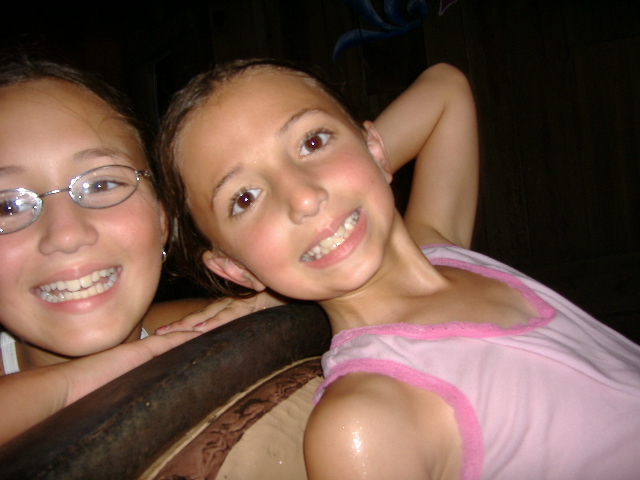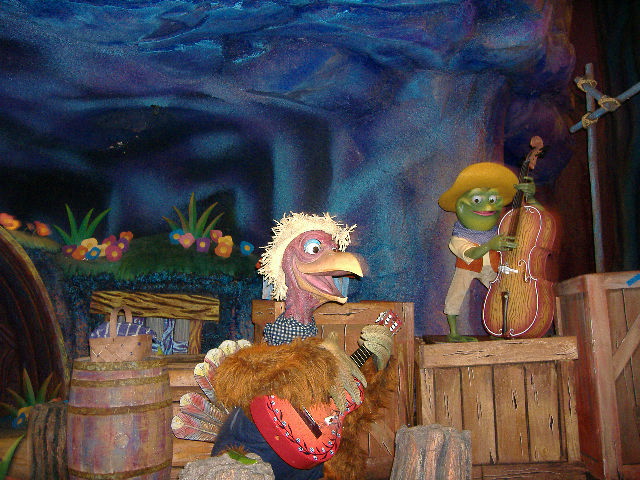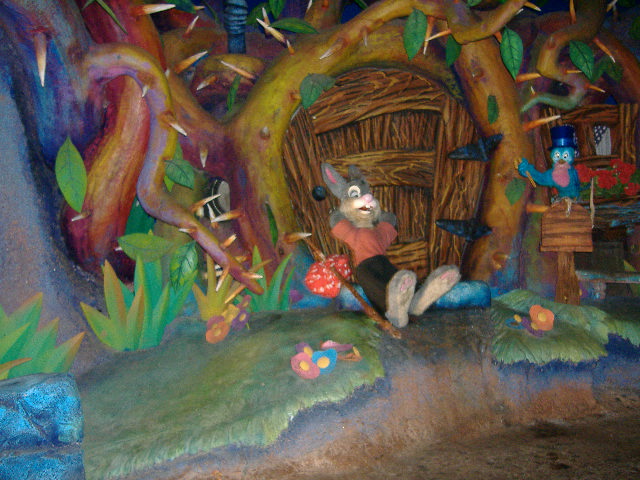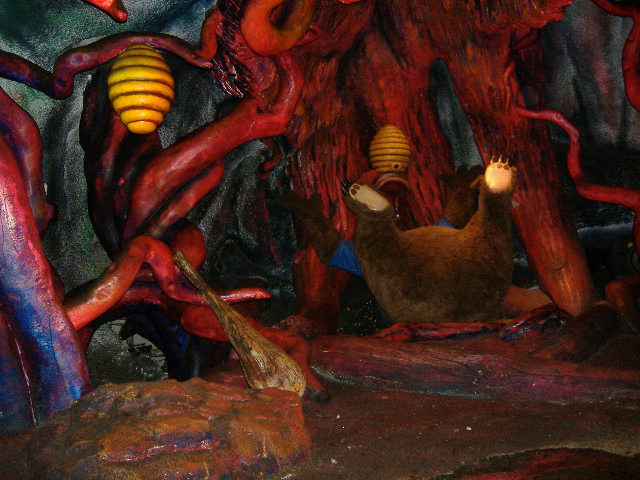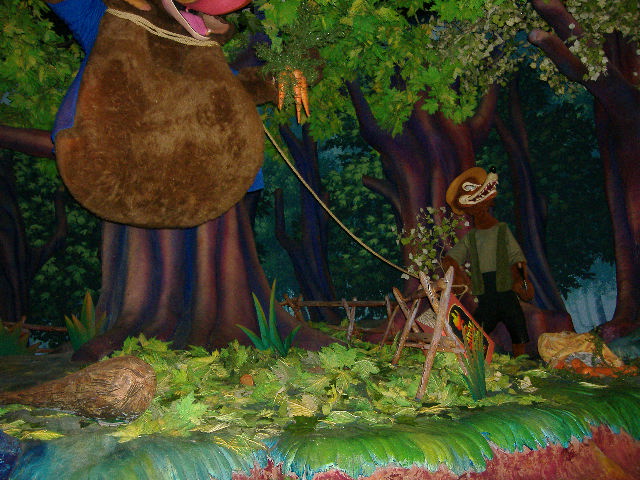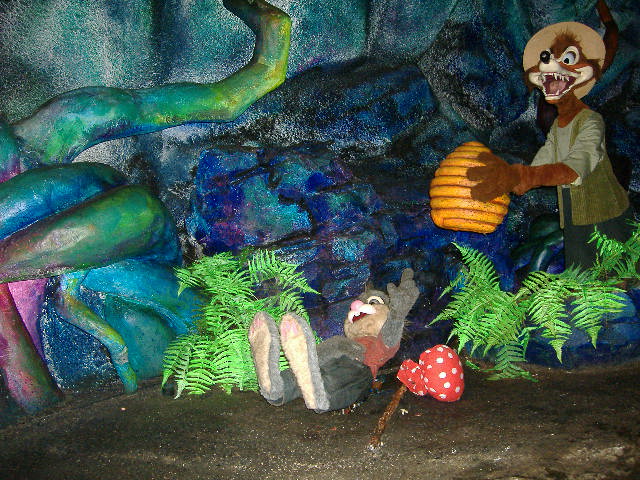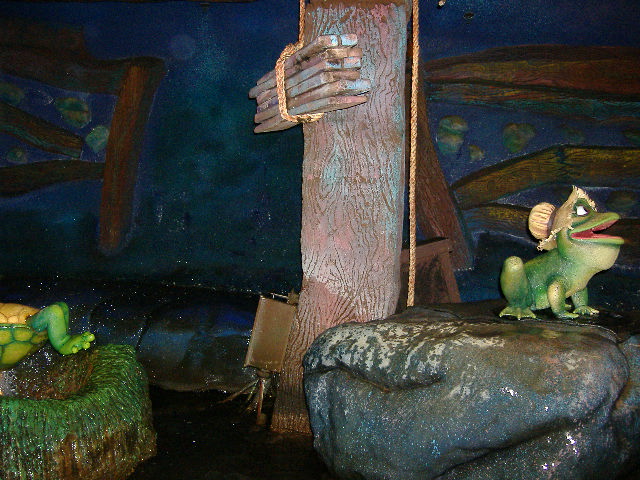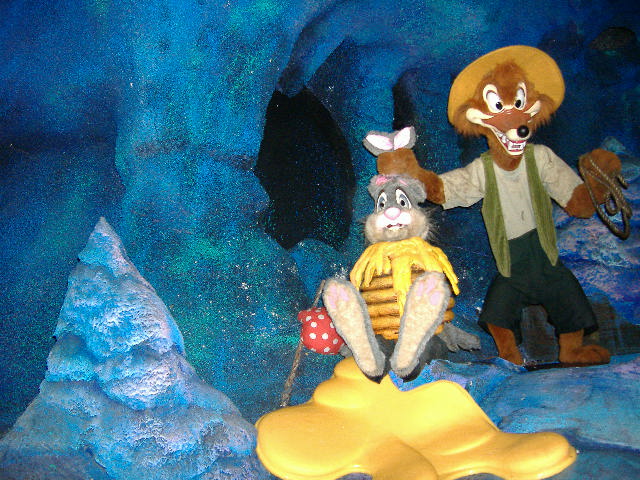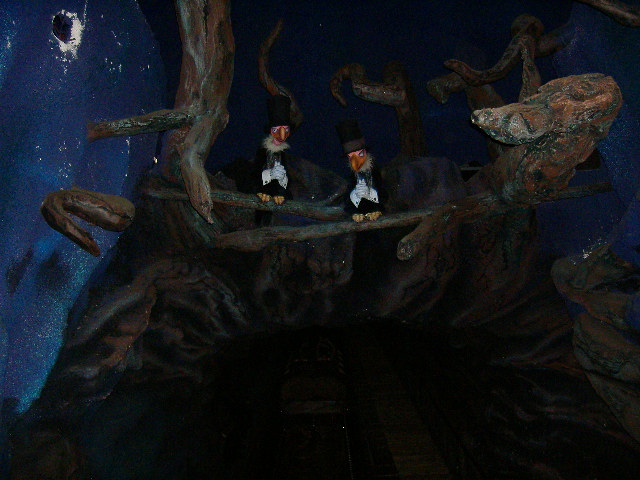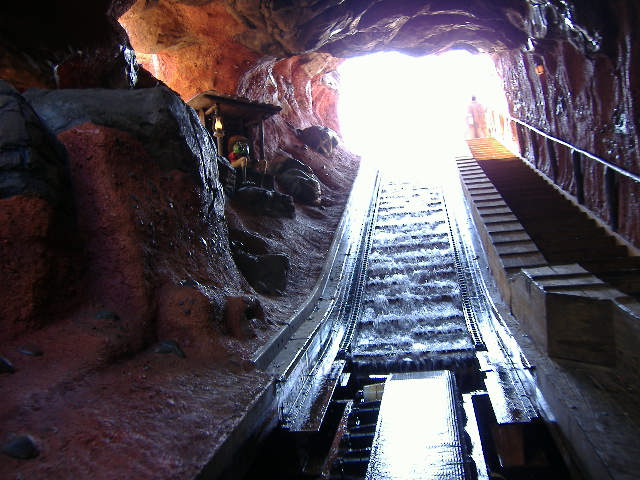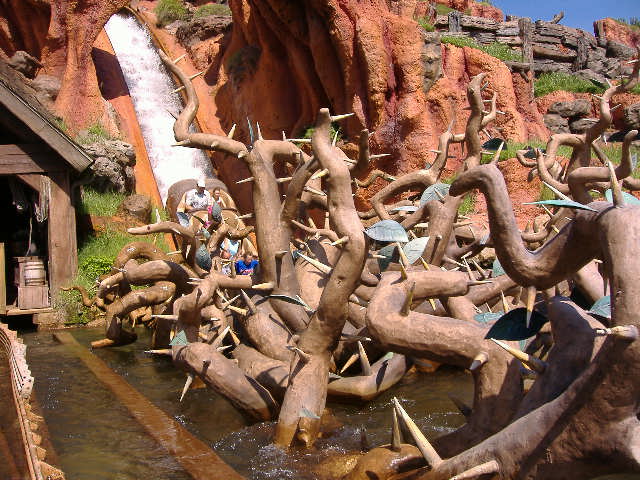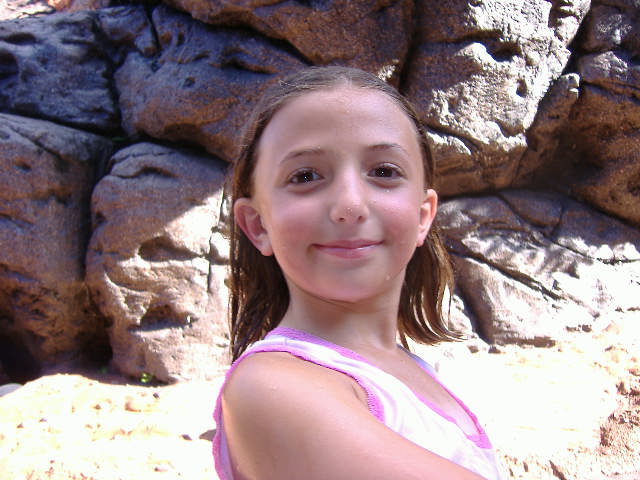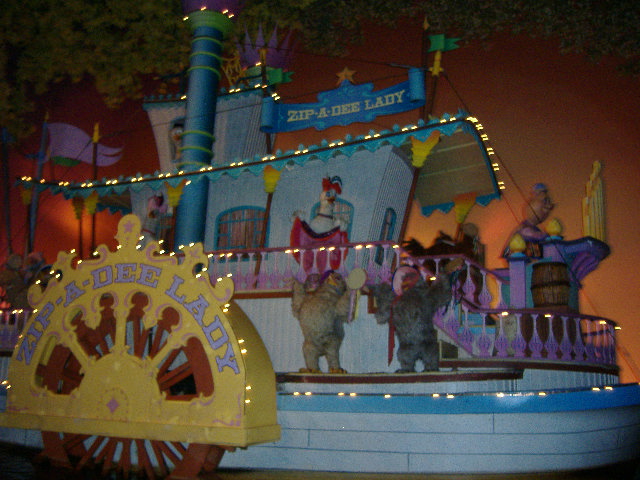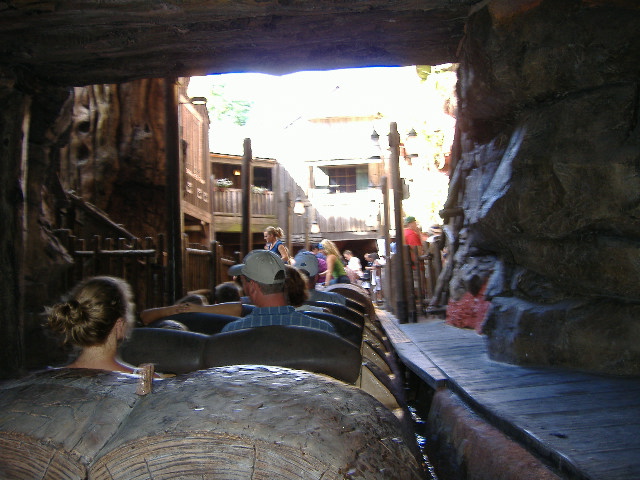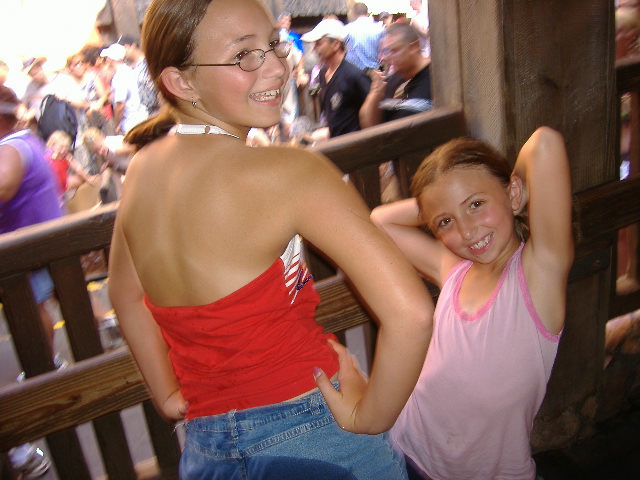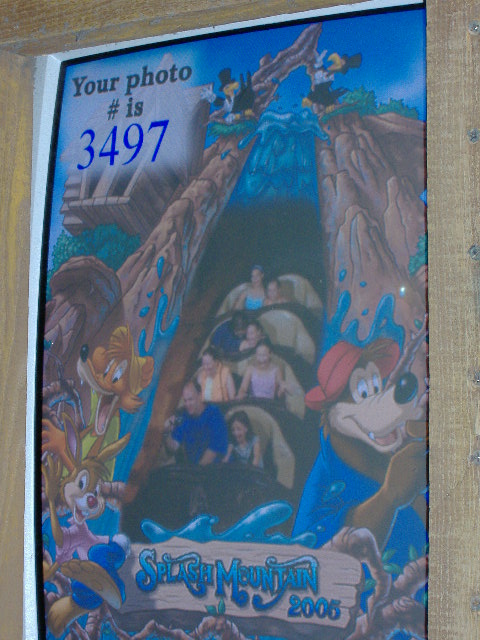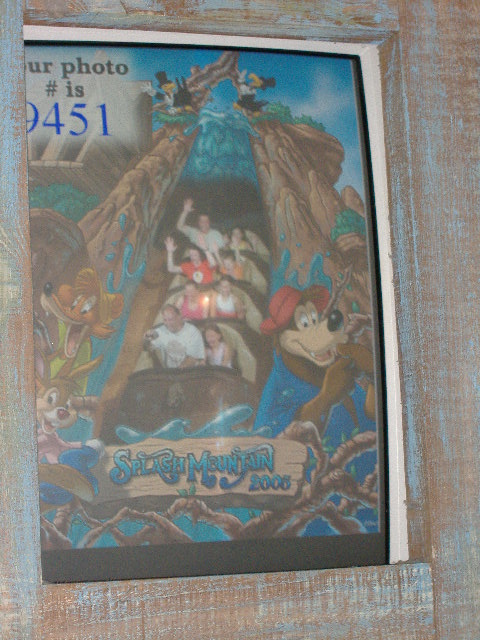 July 2004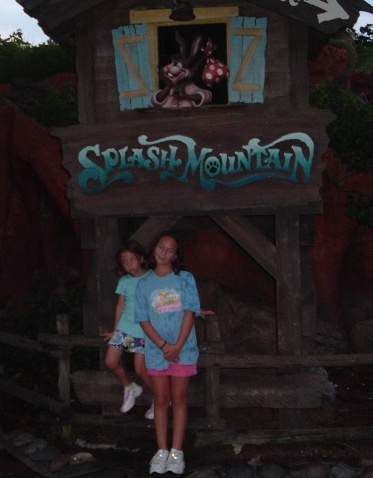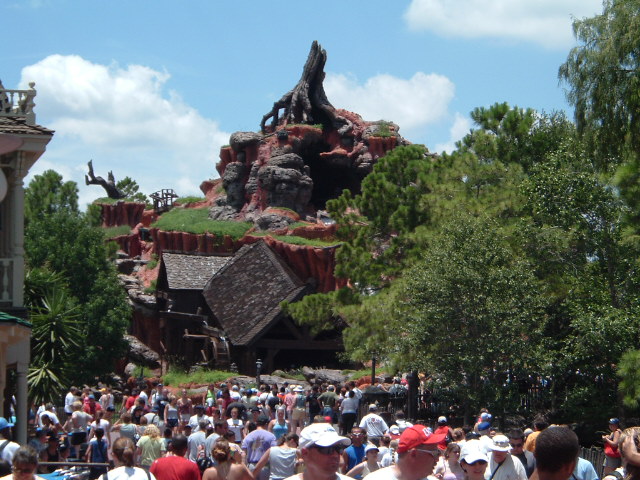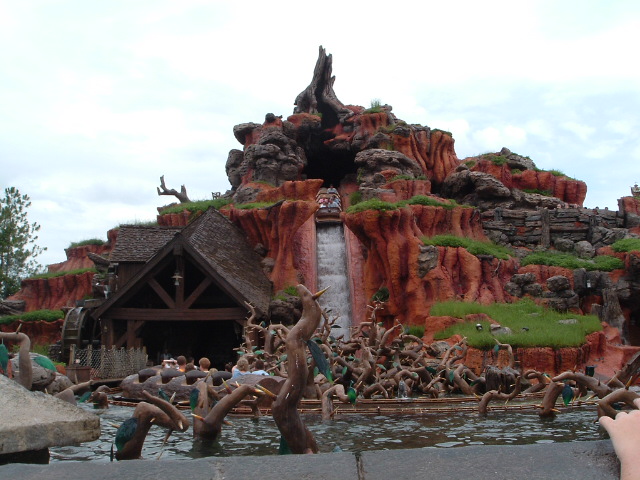 Watch a couple logs go down before you decide to go ride!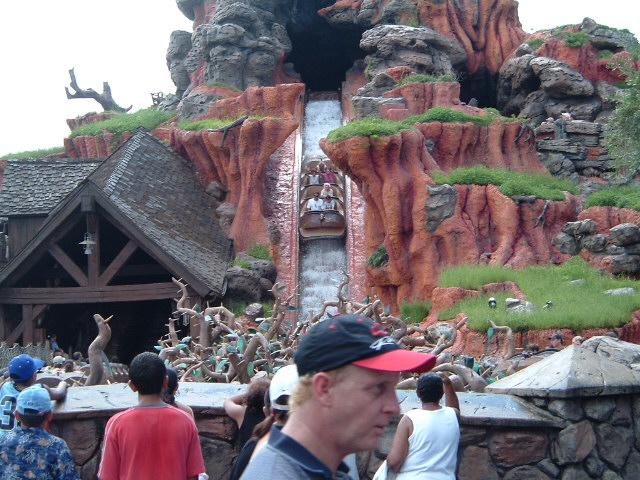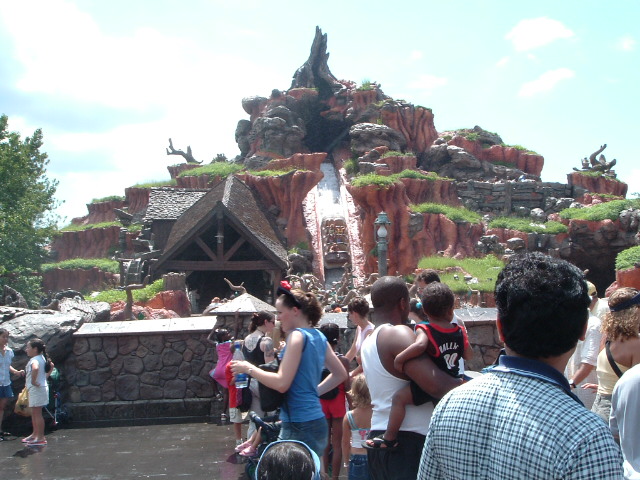 Here is an awesome place to get wet without going on the ride!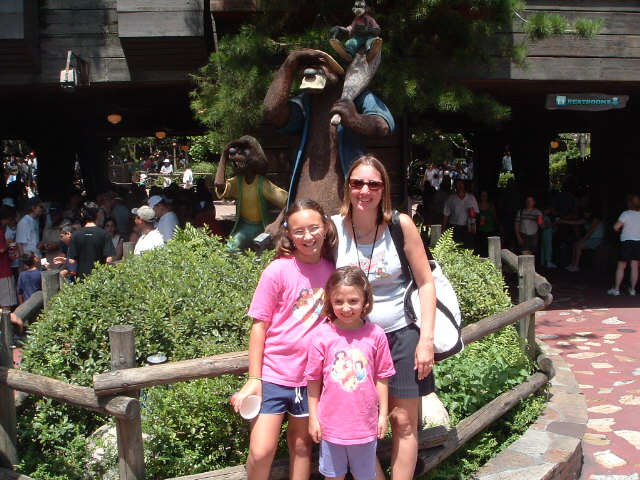 Courtney, Megan, and Bonnie can't wait to get on!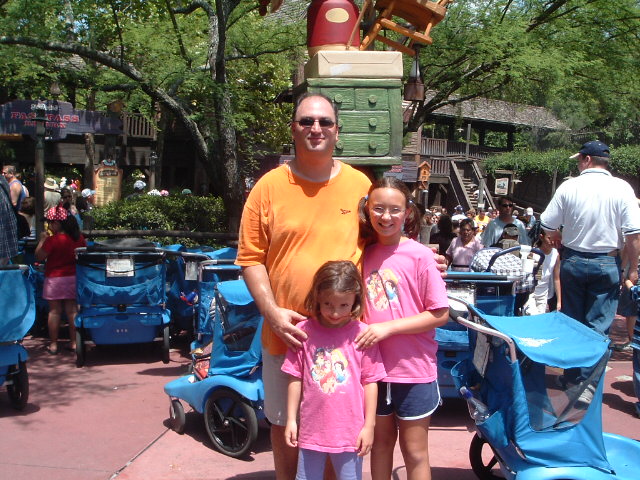 "Mom, enough pictures. We want to ride!"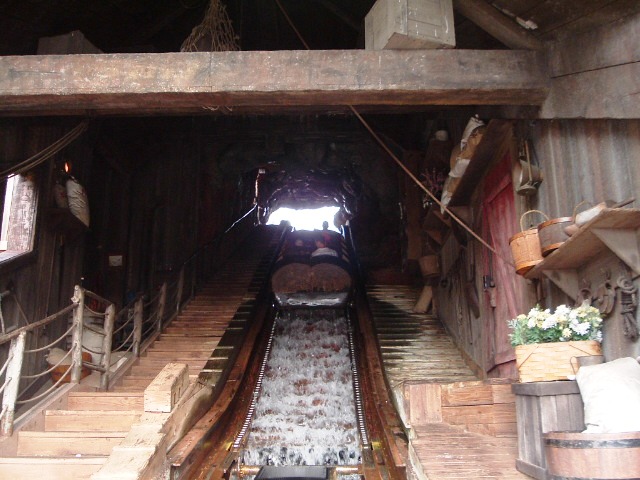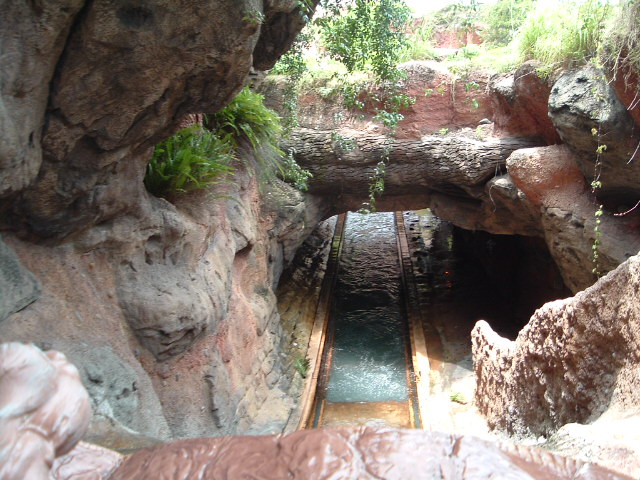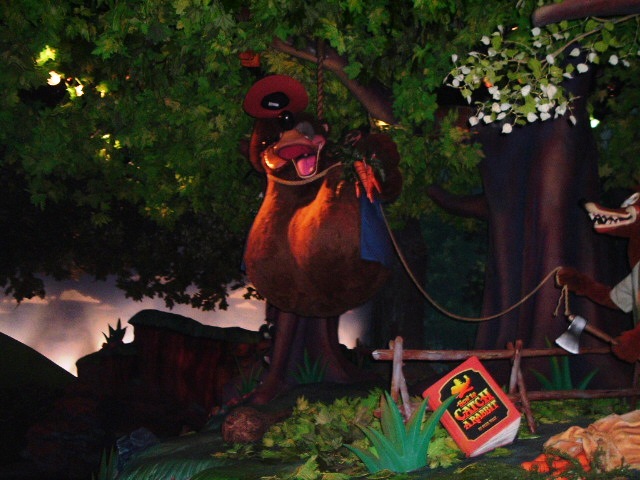 Make sure to get a look at the great scenery!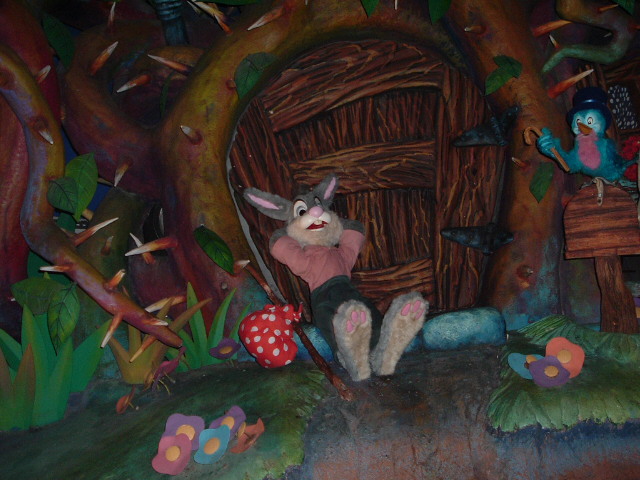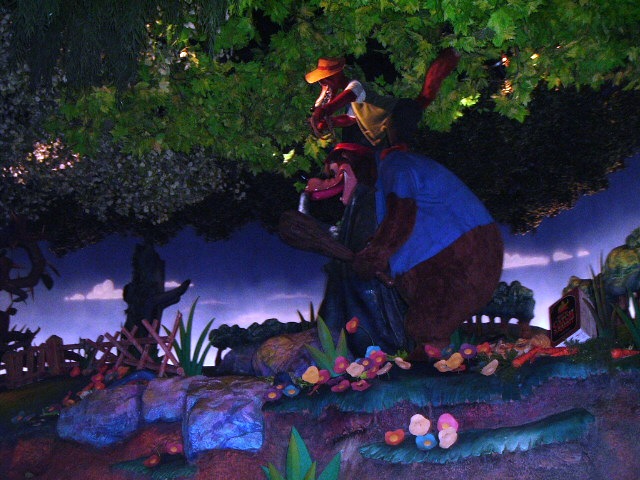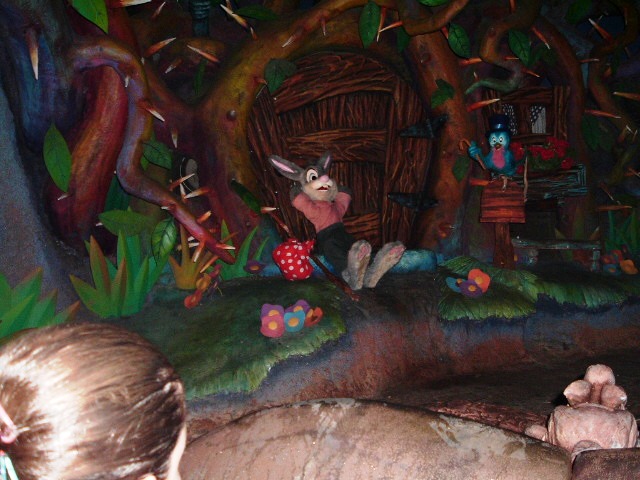 Hey Brer Rabbit, what's up?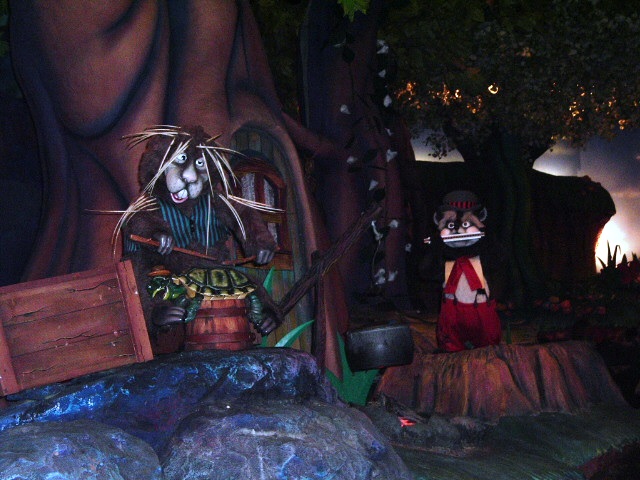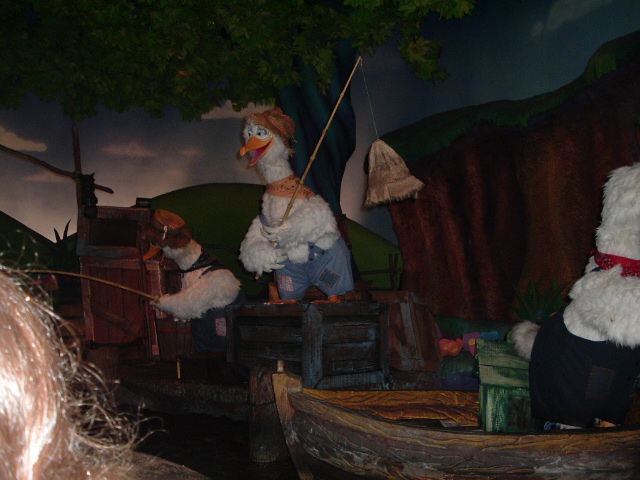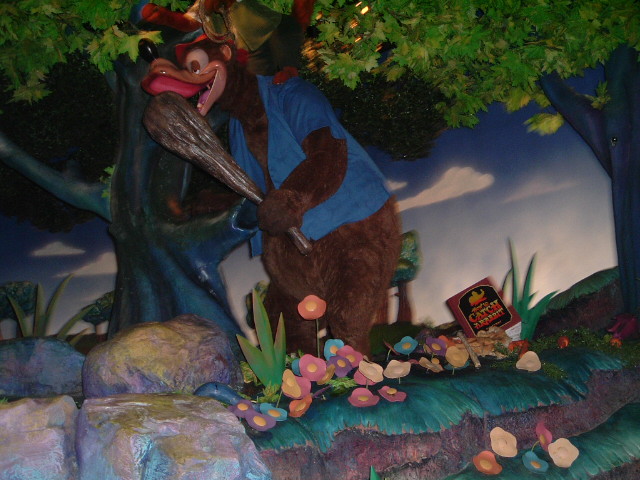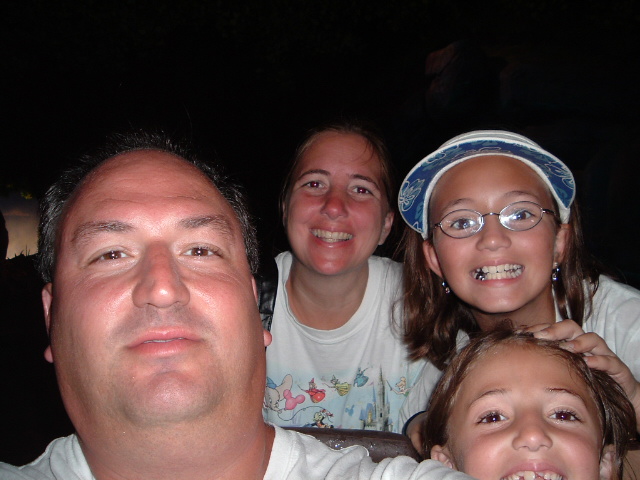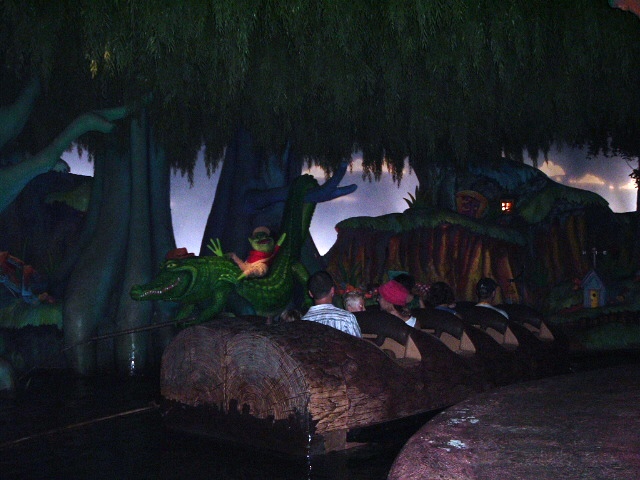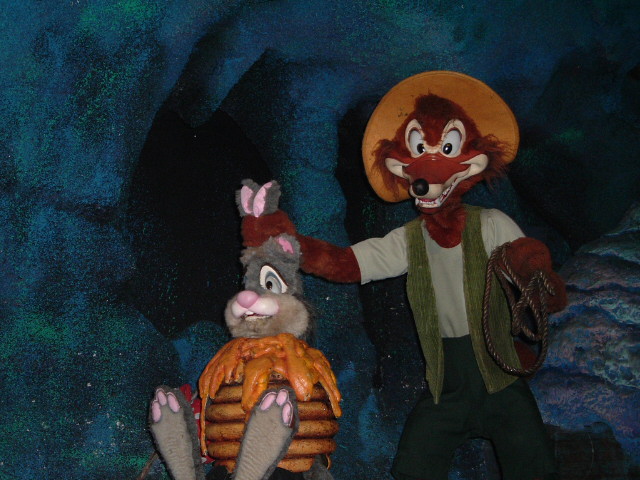 When Brer Rabbit gets thrown over to the Briar Patch, you go along for the ride!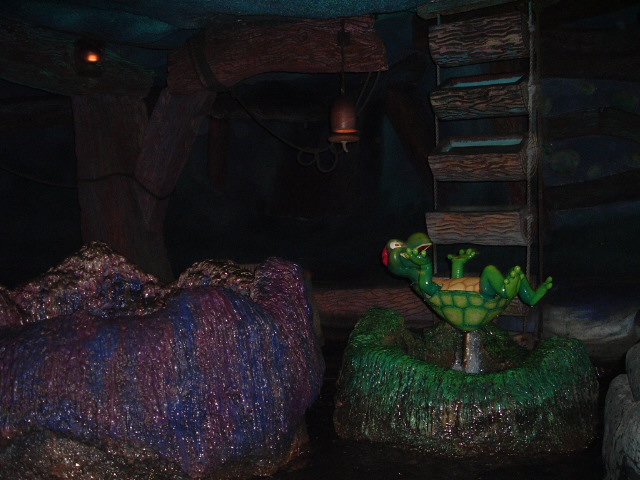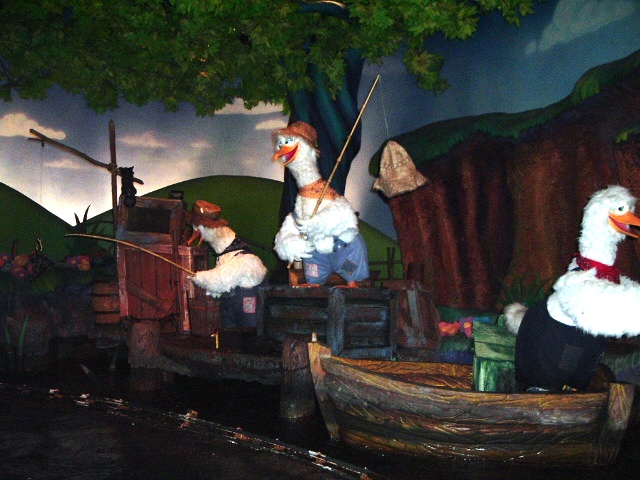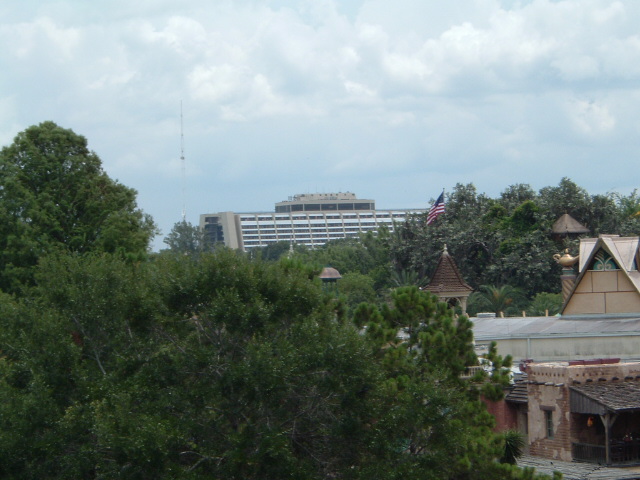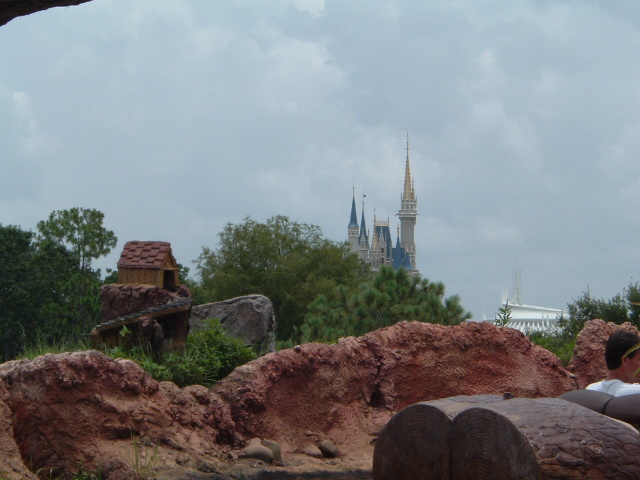 What a great view of the castle and Space Mountain!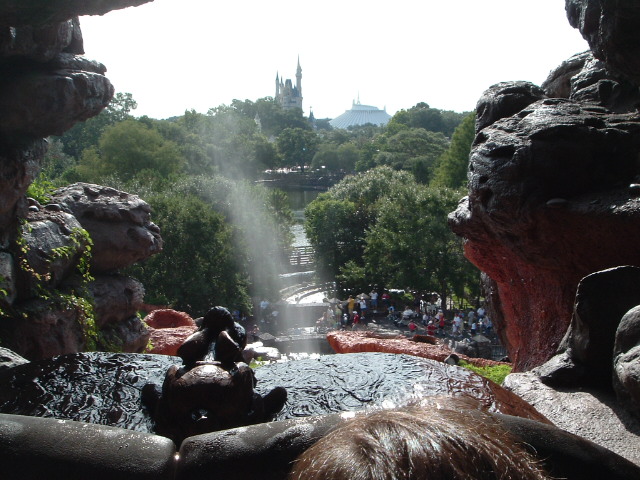 Make sure to look at the great views of the park when you get a chance to!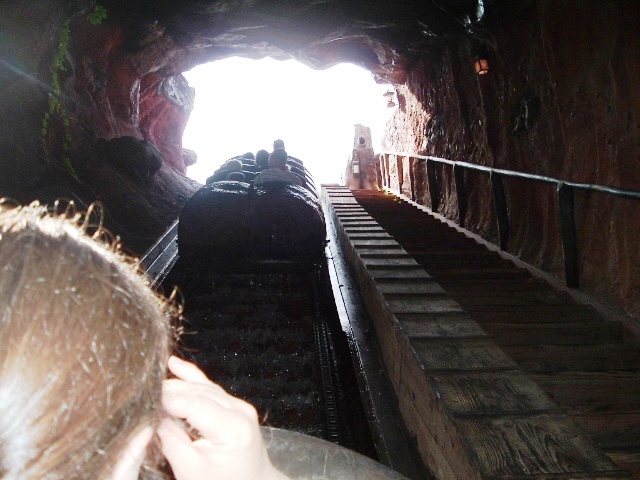 Going down!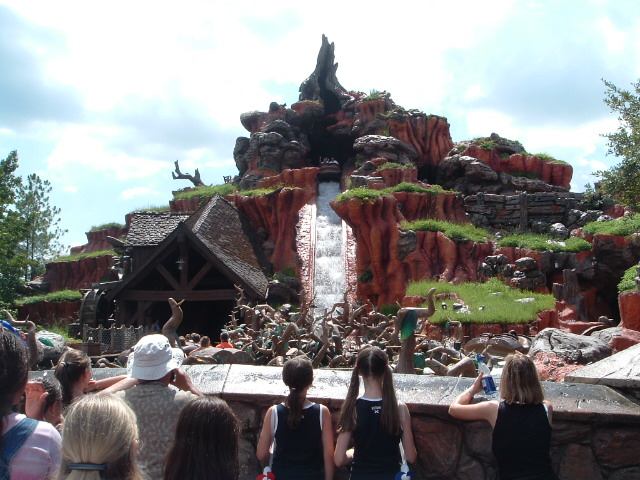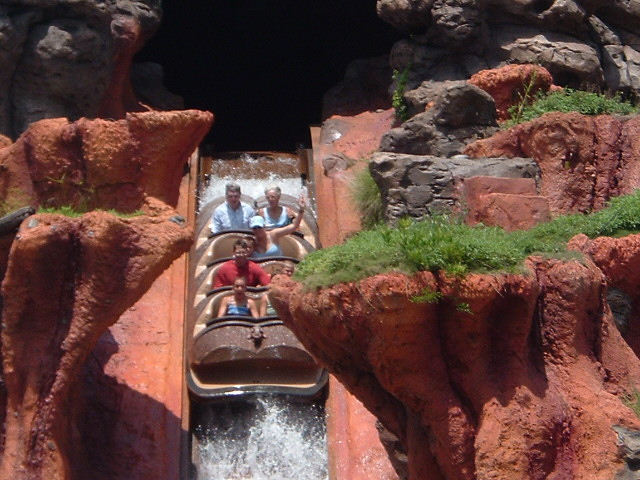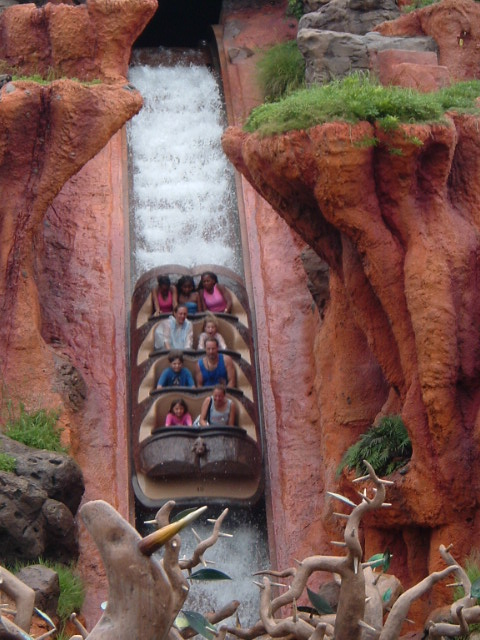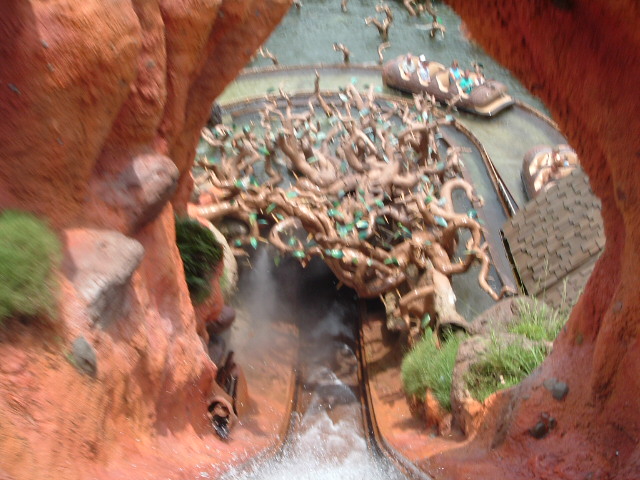 Don't look down ~ this is the big drop!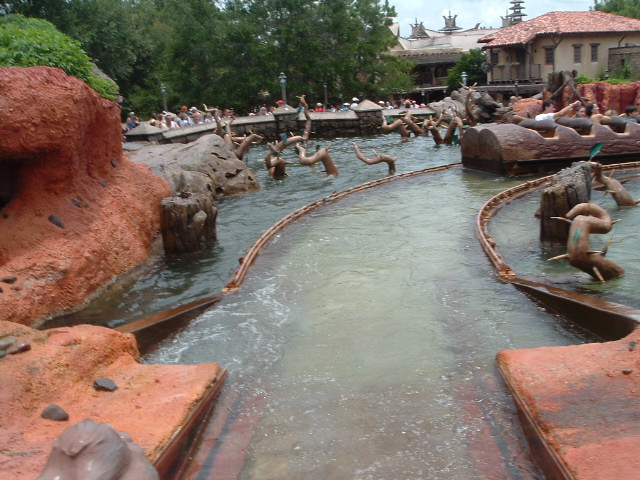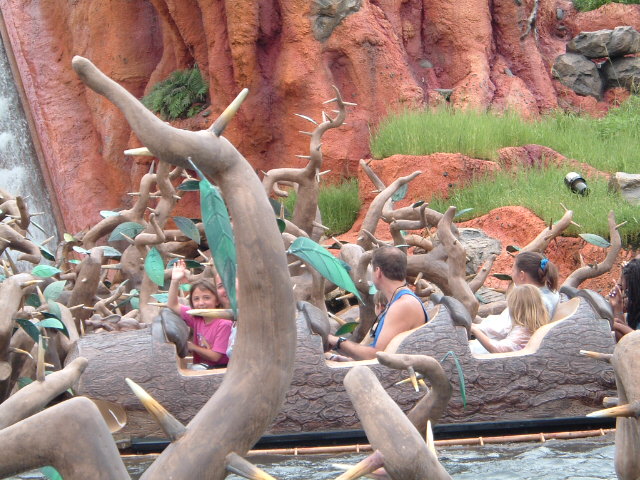 Megan and Bonnie love Splash Mountain!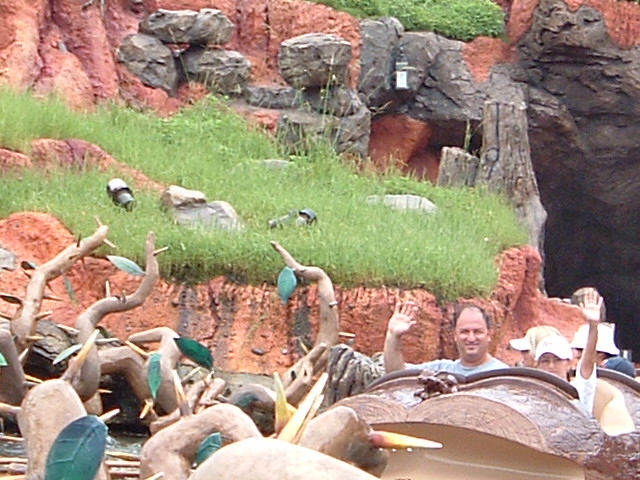 We love Splash Mountain!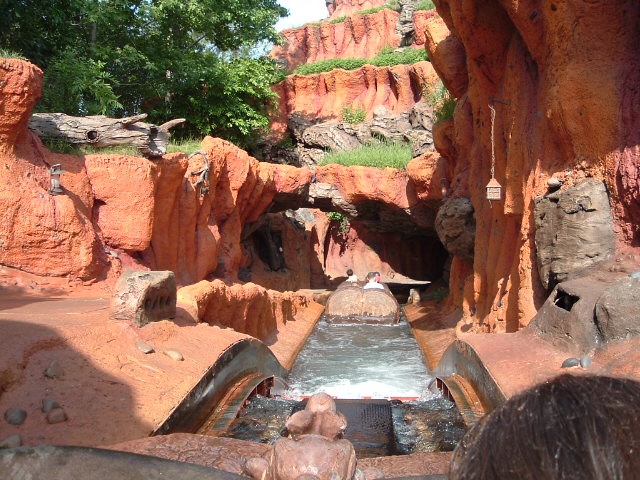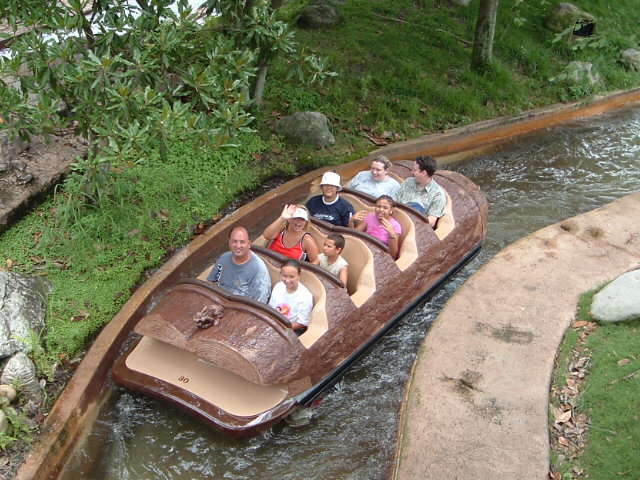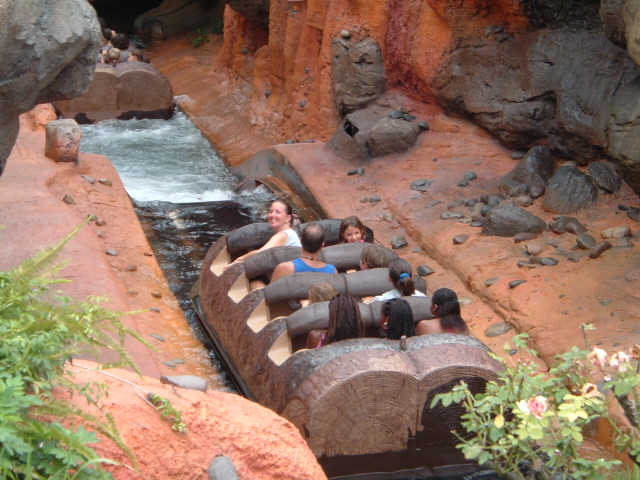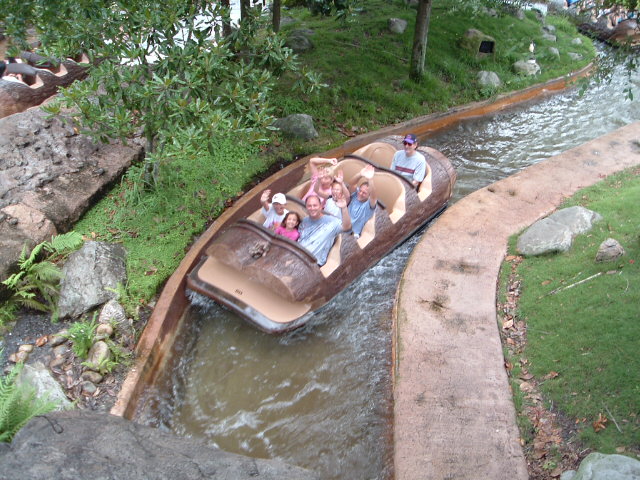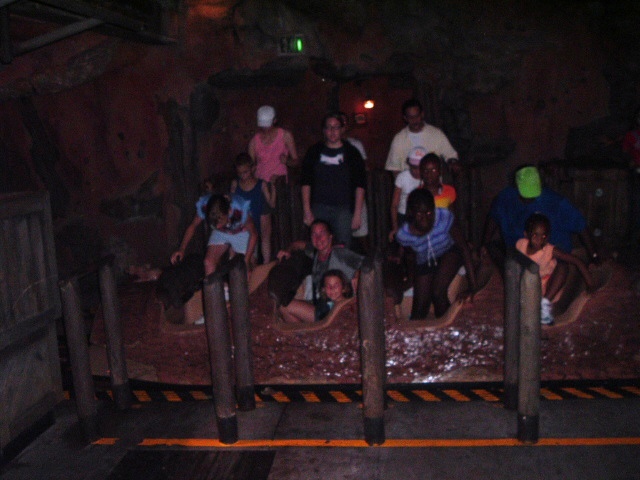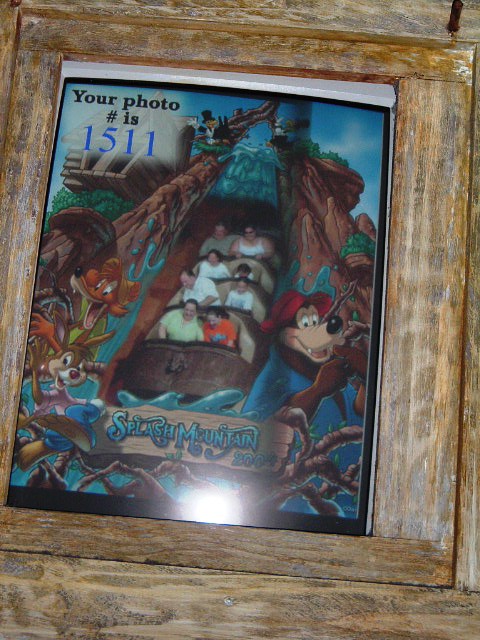 You can view a picture of your ride!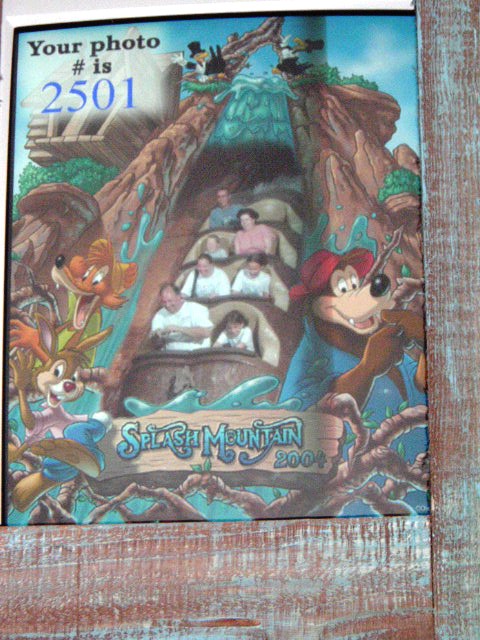 You can also buy a picture.
Have any comments, questions, or need some help with Walt Disney World?