Disney's Contemporary Resort

Gateway to the MAGIC KINGDOM
---
This icon of Walt Disney World with it's A-frame design and monorail service passing directly through the Grand Canyon Concourse sets it apart from other Walt Disney World deluxe resorts. Nestled between Bay Lake and Seven Seas Lagoon, the Contemporary has long reminded us of the vision of Walt Disney. From it's futuristic design to its impressive 15-story atrium the Contemporary lives up to it's name and has an undeniable presence.
The Contemporary Resort is one of the two original WDW hotels. It is located between Bay Lake and the Seven Seas Lagoon on the monorail loop that services the Magic Kingdom. It consists of a large A-frame section (the Tower) and two wings (called Garden Wings). The fourth floor of the Tower is known as the Grand Canyon Concourse where you will find a variety of shops and restaurants as well as the monorail station. The Contemporary offers many recreation options and also houses large convention facilities.
Chef Mickey's Breakfast Buffet
---
---
Disney Family Culinary Adventure
Pirates & Pals Fireworks Voyage
---
Concourse Steakhouse (Extinct)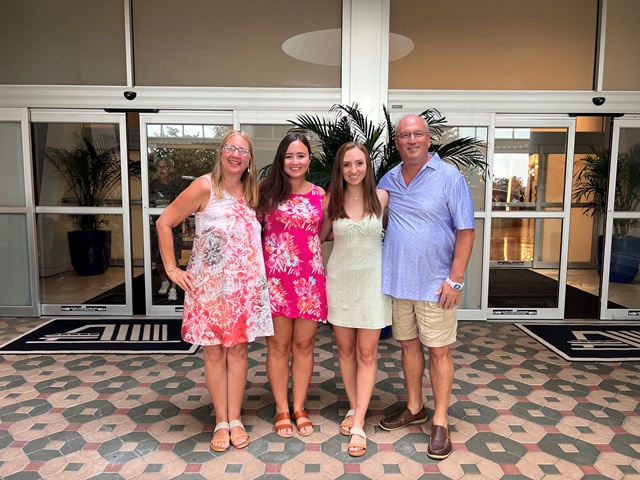 The 1041 guest rooms are equally divided into either of two settings. The tower rooms found in the 15-story A-framed building or the Garden Wing rooms located in one of the two three-story wings, which flank the main A-framed structure. The contrast between these two room types is rather remarkable. Guests staying in the tower are within easy walking distance of the resort restaurants, shops and transportation, while guests staying in garden wing rooms may find it quiet a hike.
Location, location, location! As one of the Monorail hotels the Contemporary Resort is very well located. The Magic Kingdom is only a short monorail ride (or walk) away and getting to Epcot simply requires transfer from one monorail to another one. Also, the rooms at the Contemporary Resort are among the largest at WDW. There are several dining options within the resort itself and a wide variety of recreational activities are offered.