Buzz Lightyear's Space Ranger Spin

Use Fastpass Here
Ride Length: 5 minutes

---

Buzz Lightyear needs your help to defeat Zurg! After boarding their vehicle, visitors are able to spin their vehicles and shoot their laser guns at targets for points. Battle the evil forces of Emperor Zurg in this interactive ride where you try to score points by hitting targets with your laser.

You control the cars destiny as you can spin 360 degrees with the joystick located in the center of your space vehicle. This ride can be QUITE addictive and may turn the tamest person into a fierce competitor.

Tip - For more points hold down the button to shoot the laser gun the whole time. Tip - Aim for the large volcano in the main room for 25,000 points.
November 2020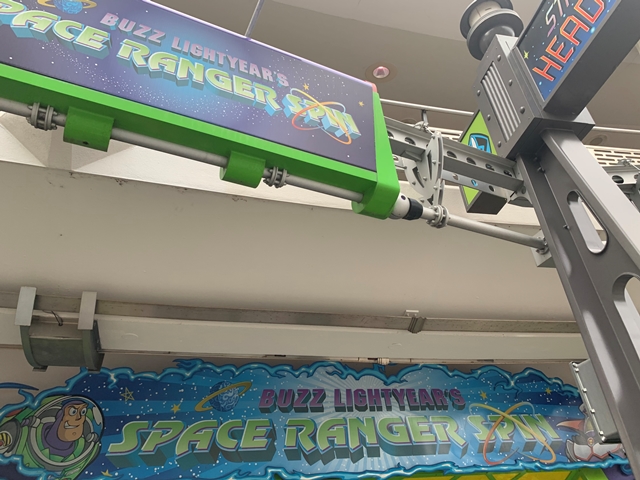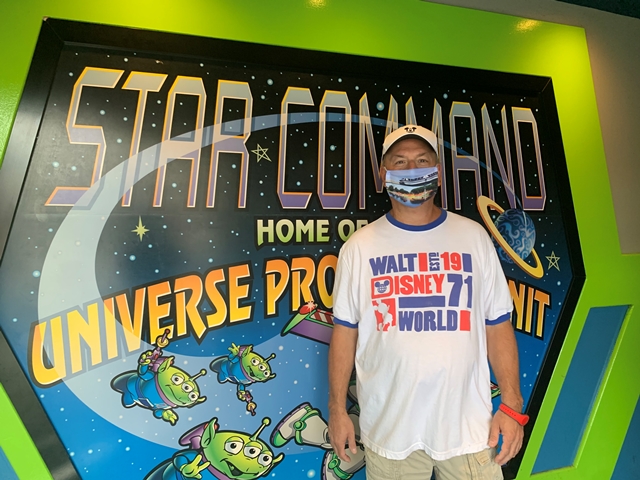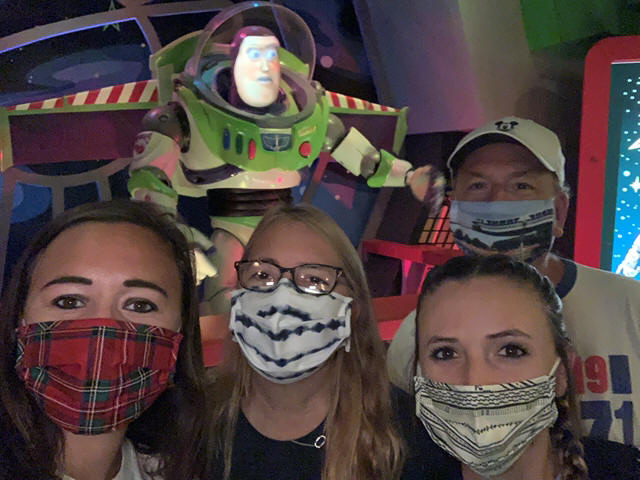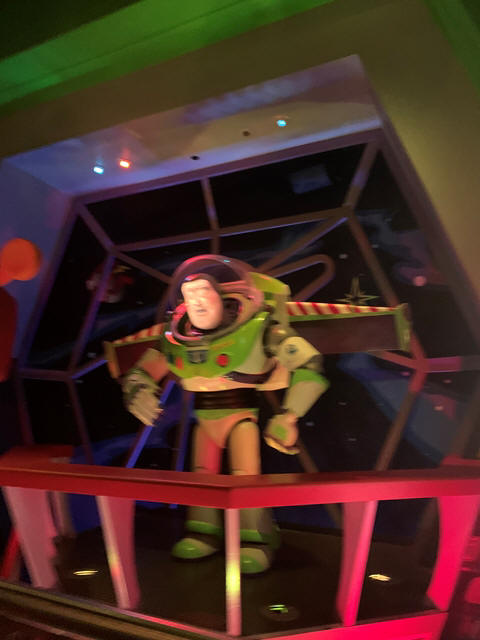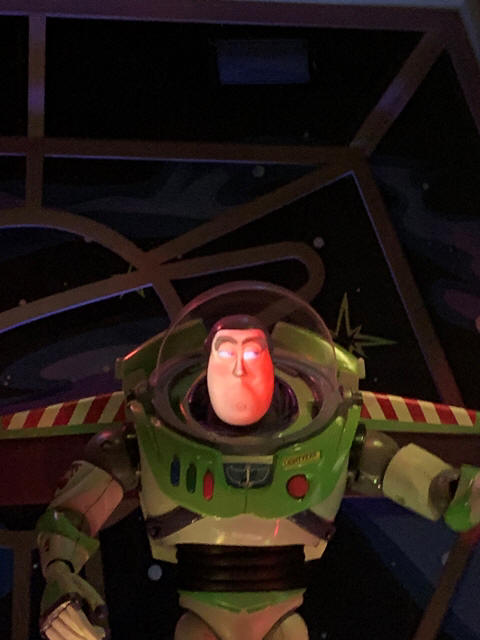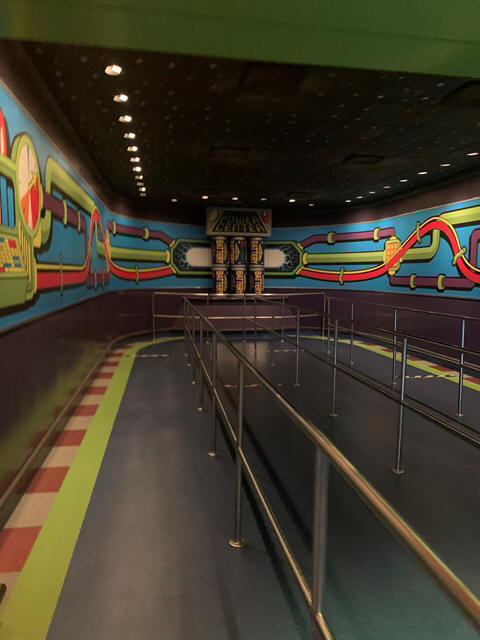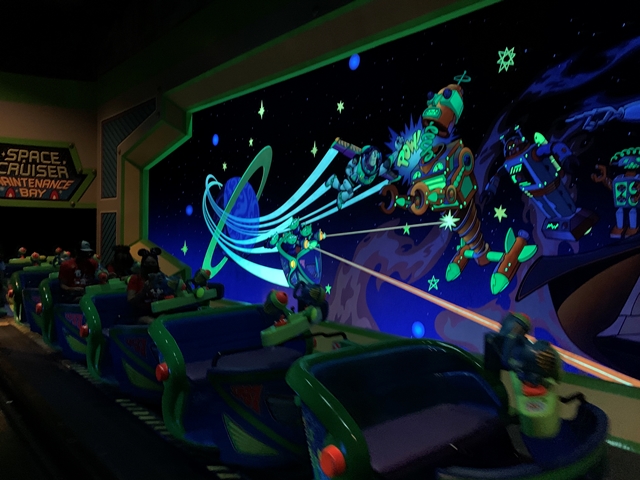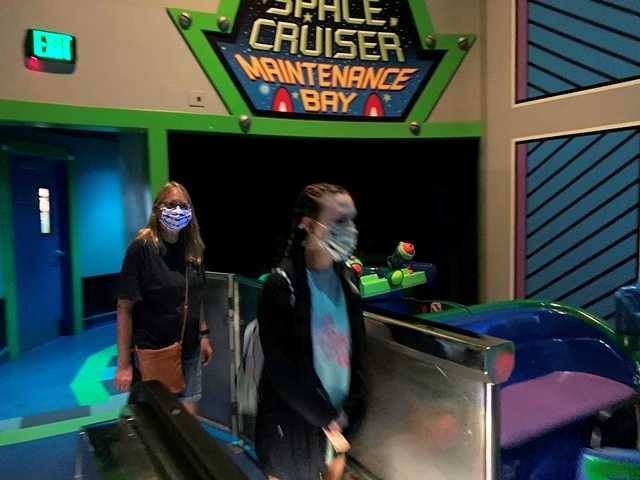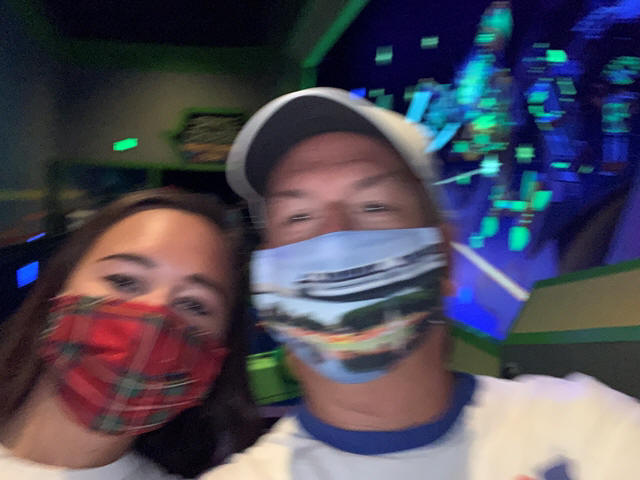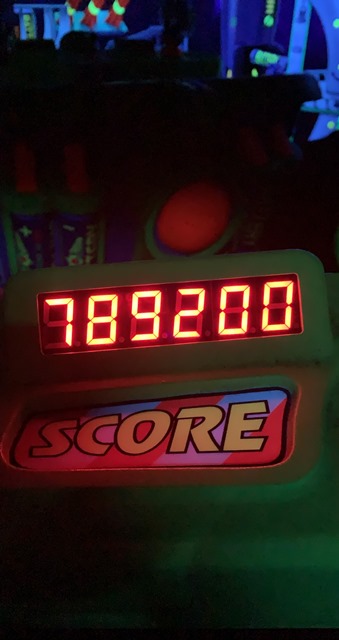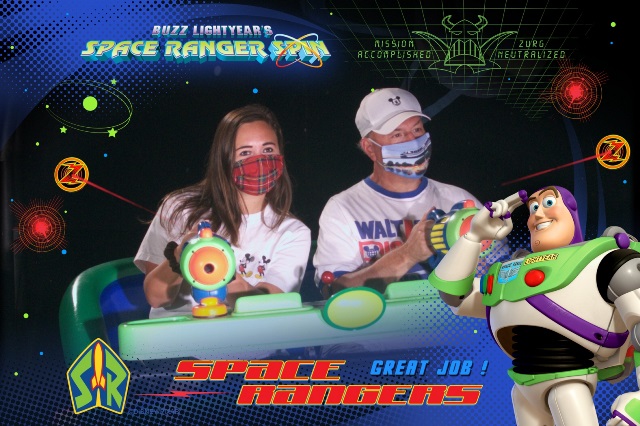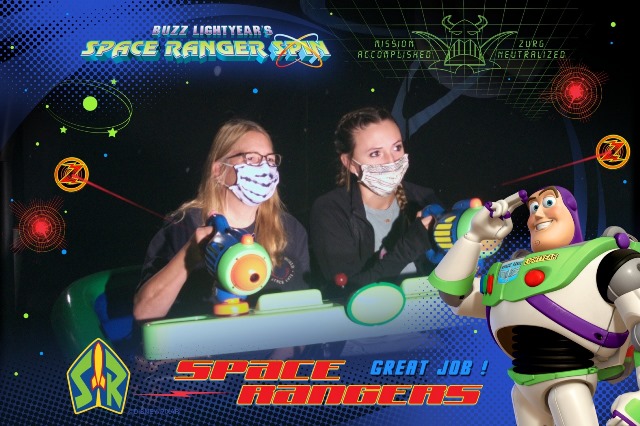 September 2020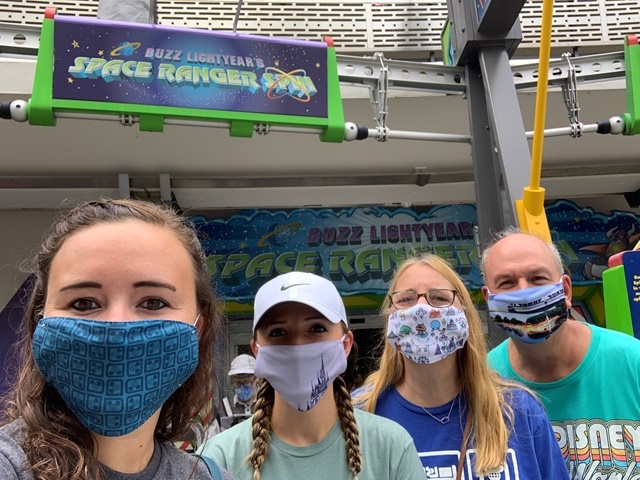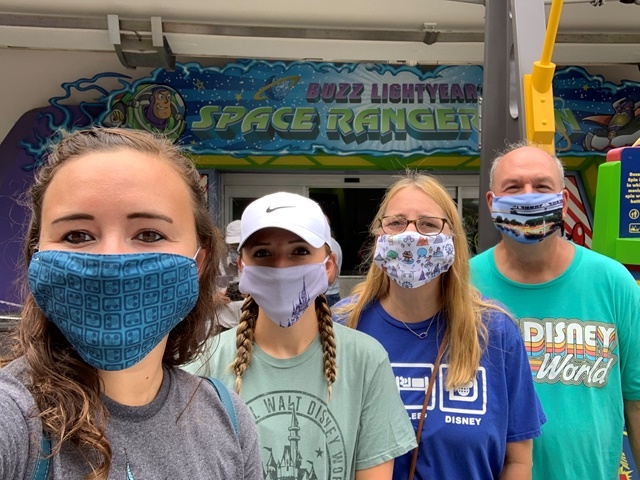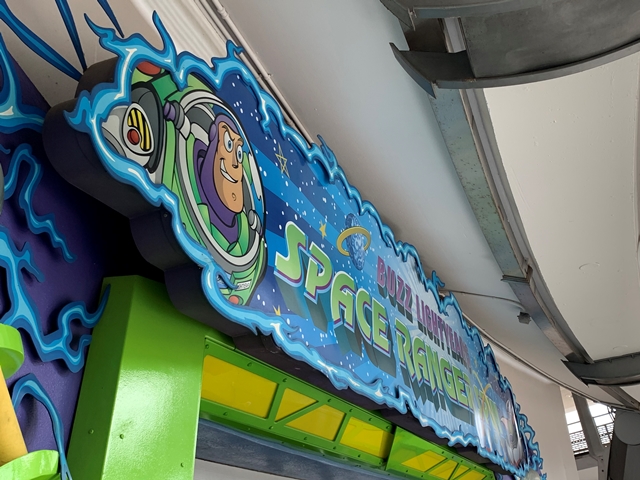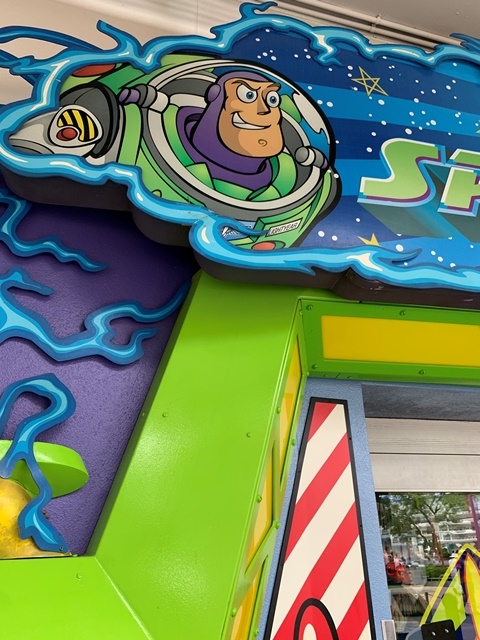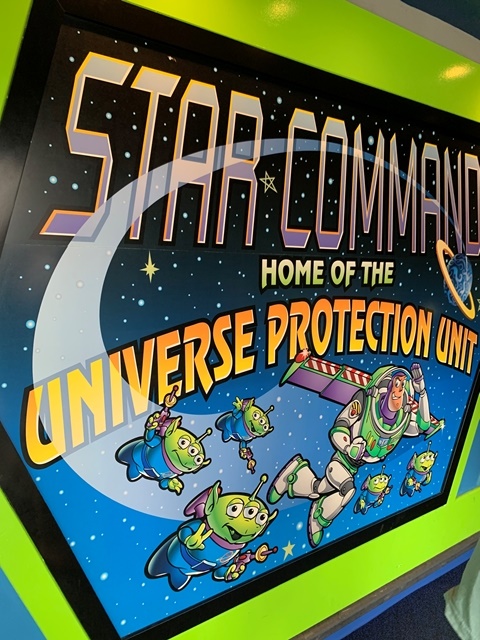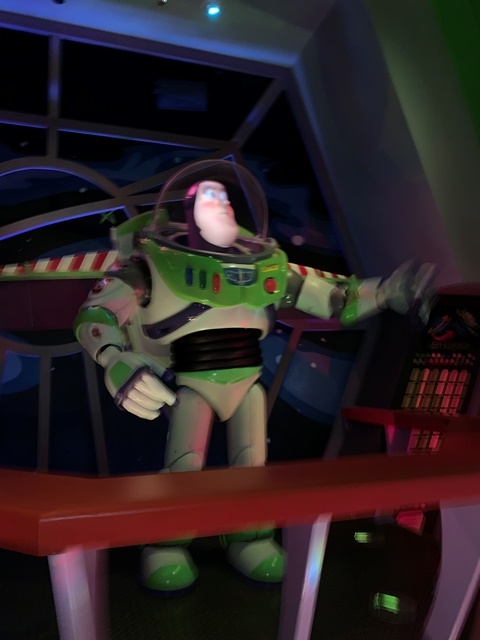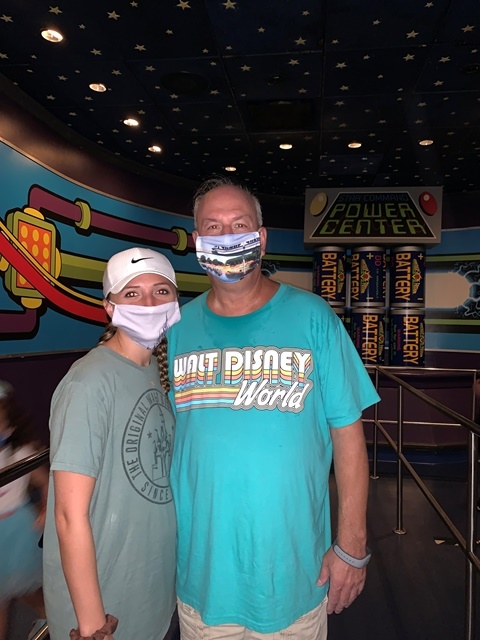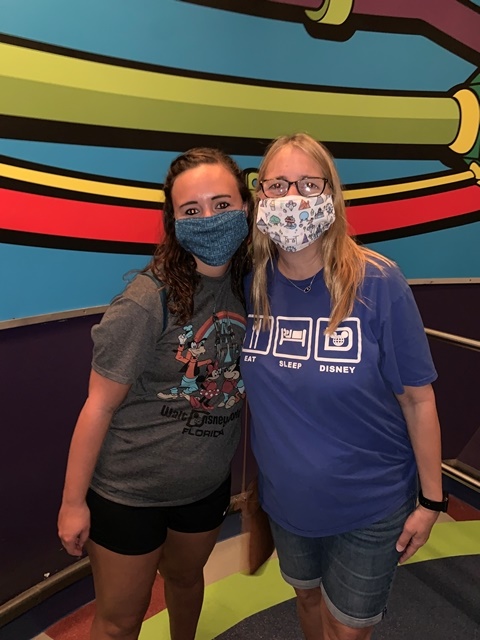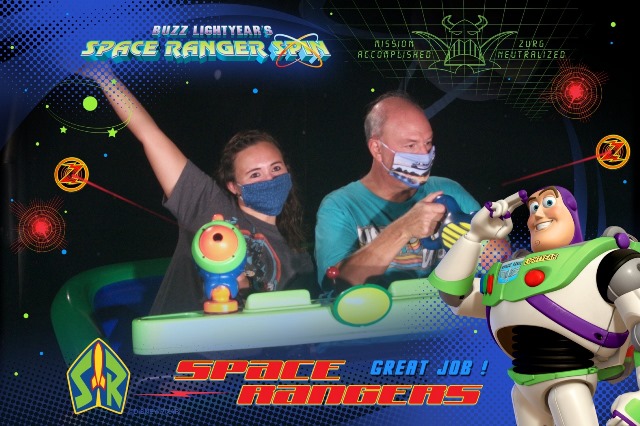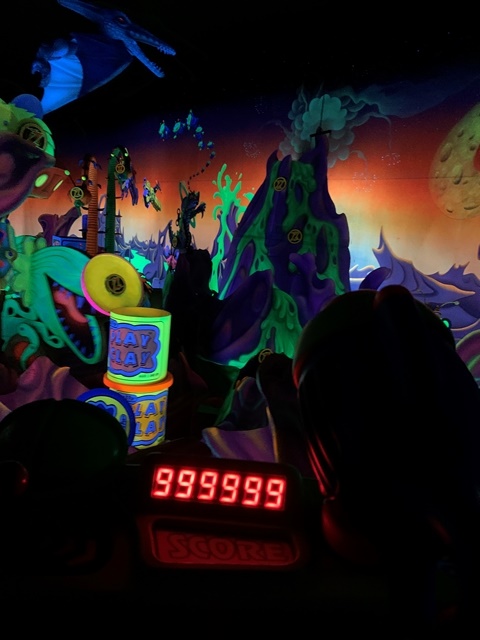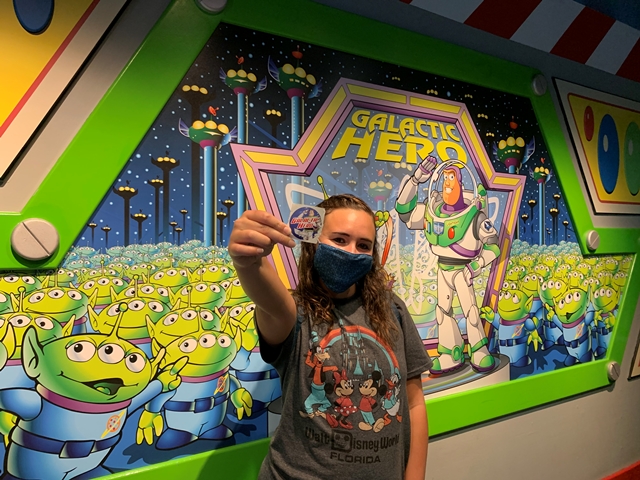 July 2020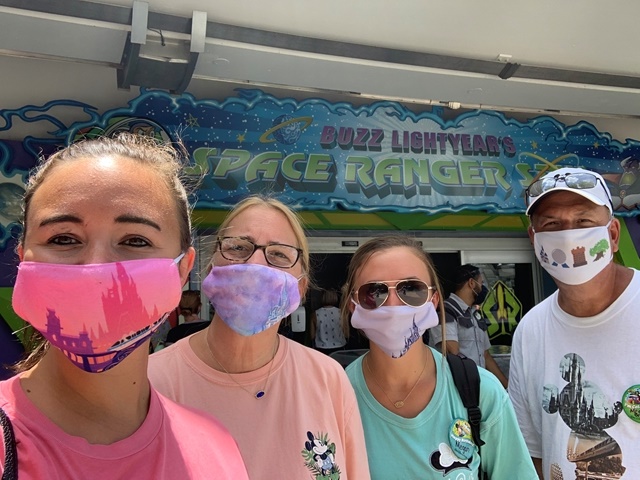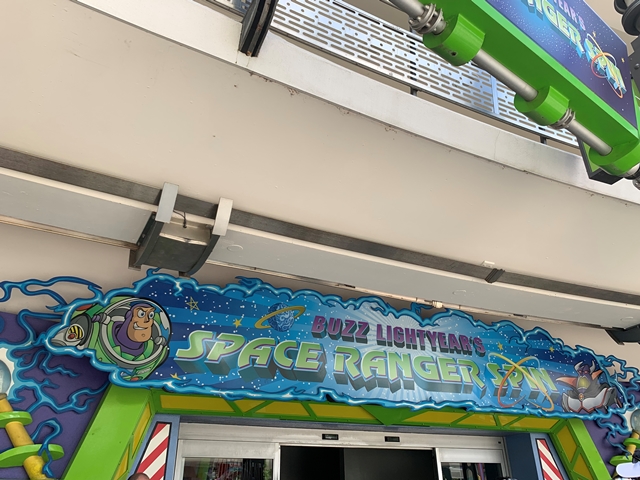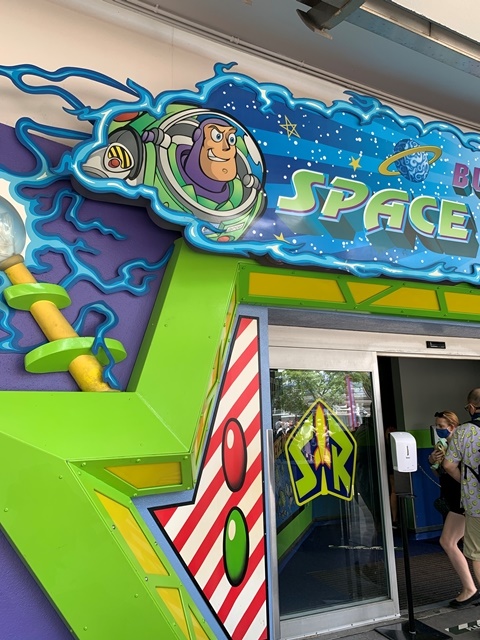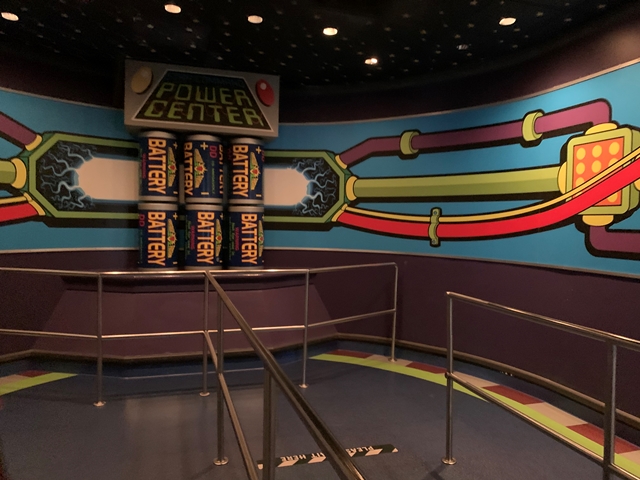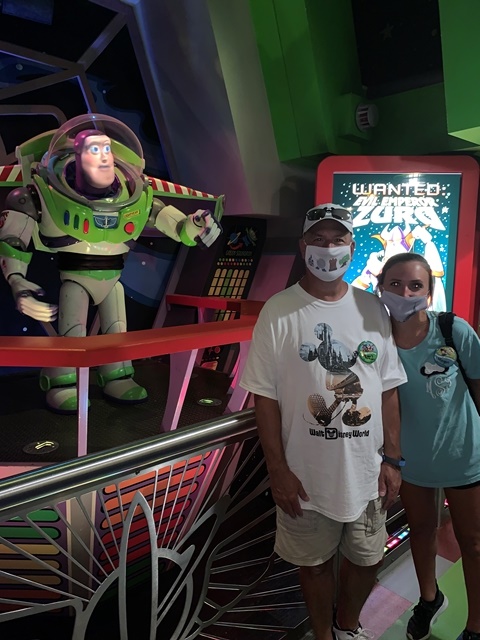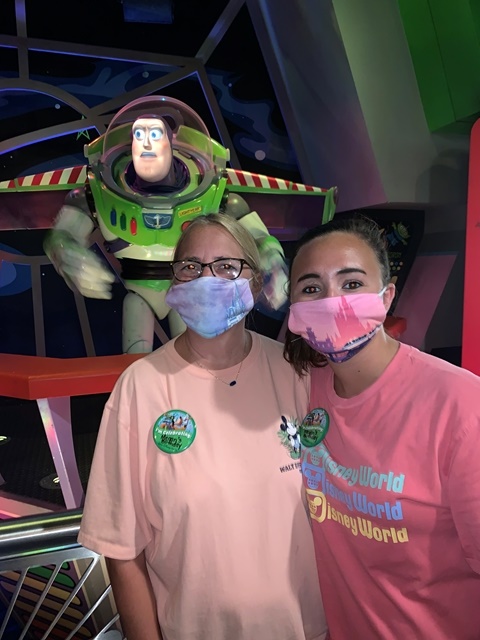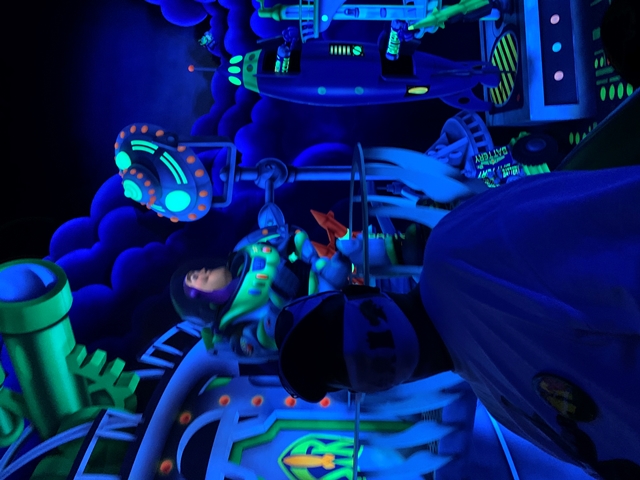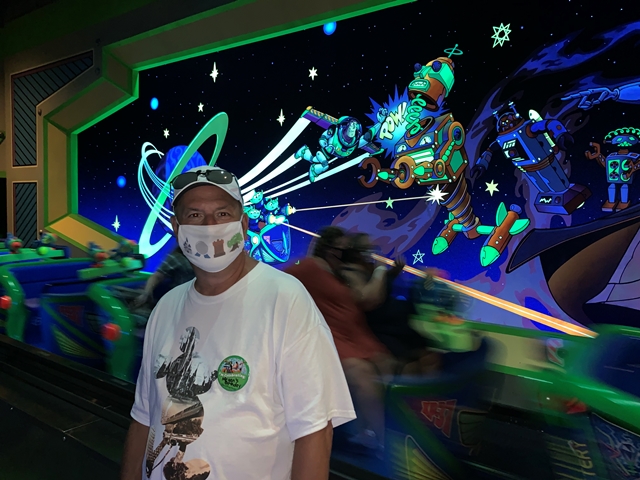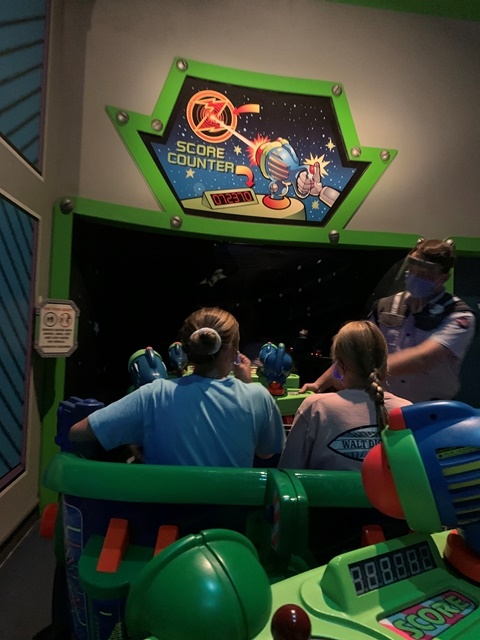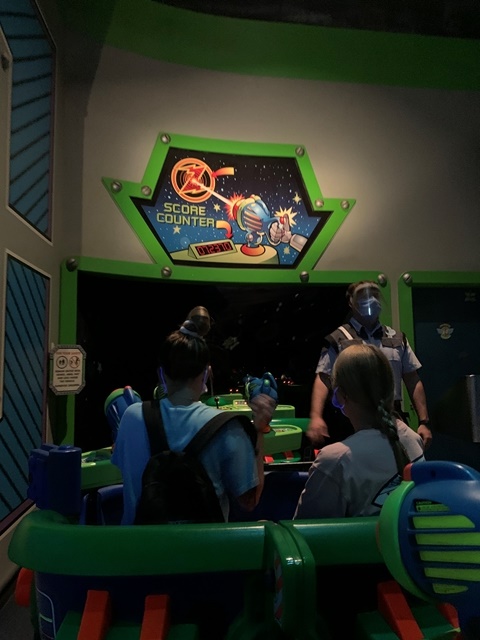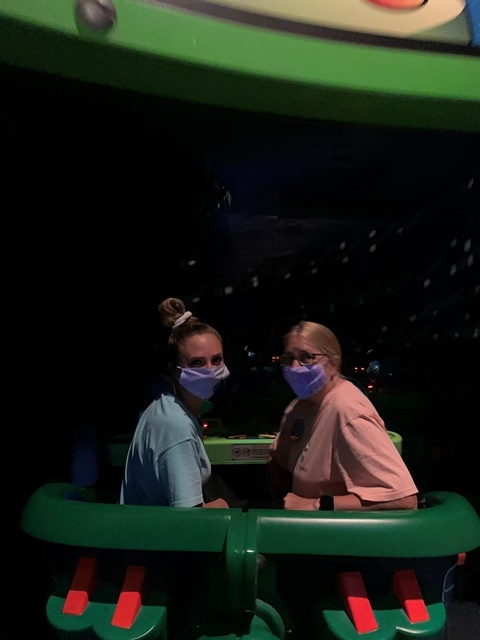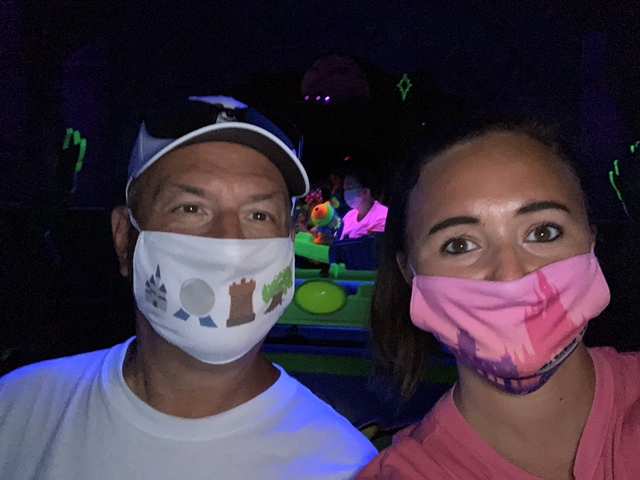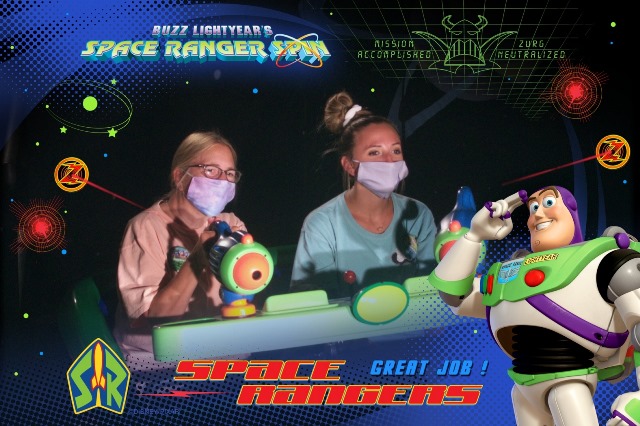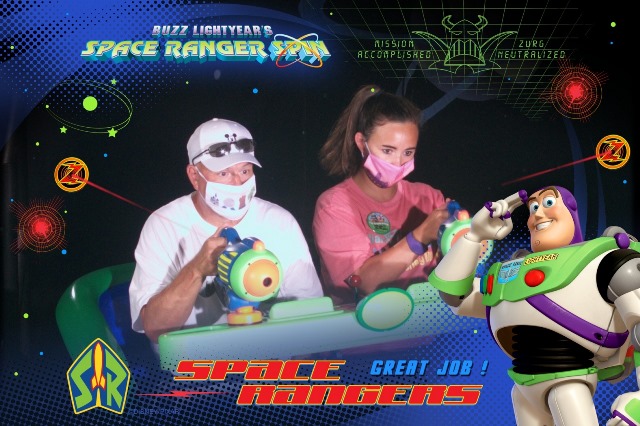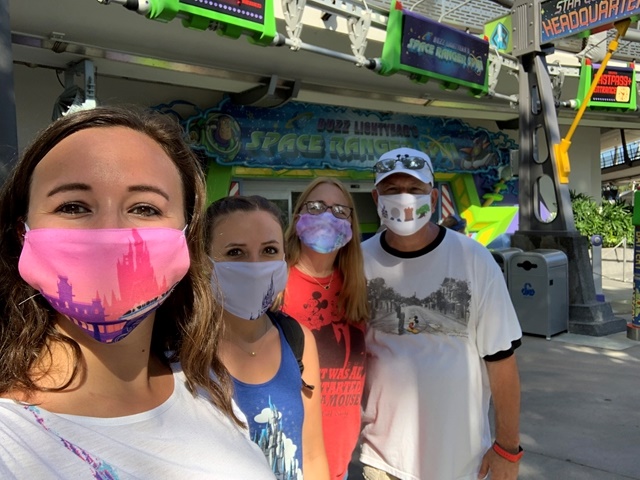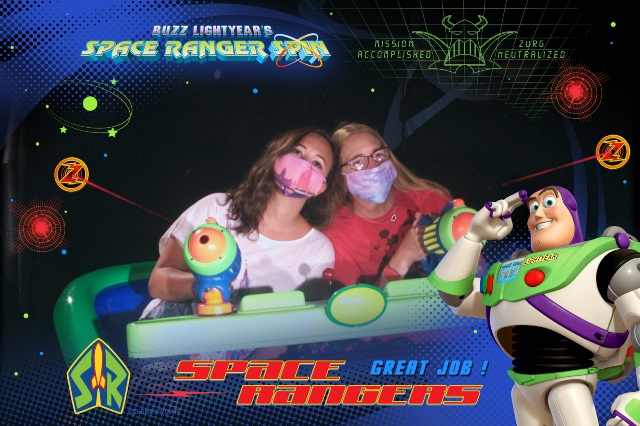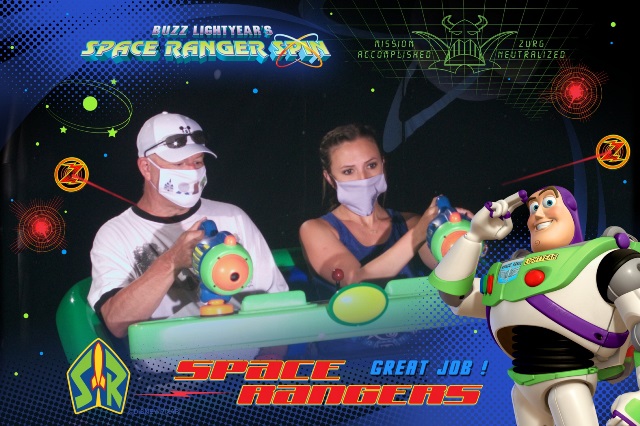 January 2020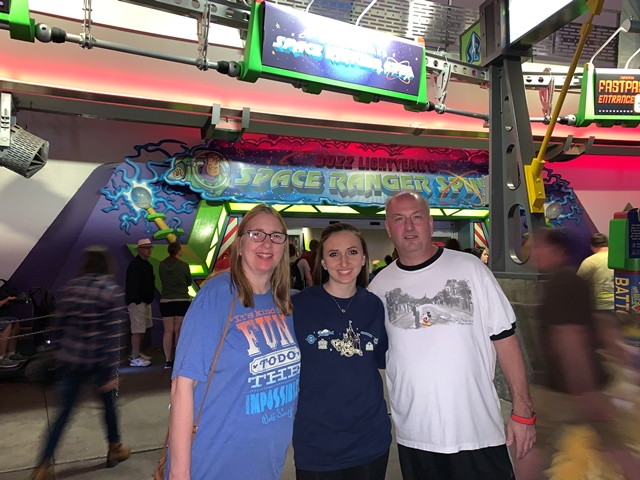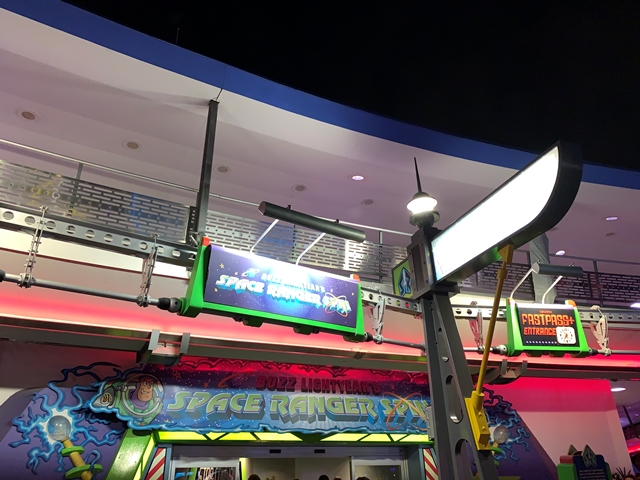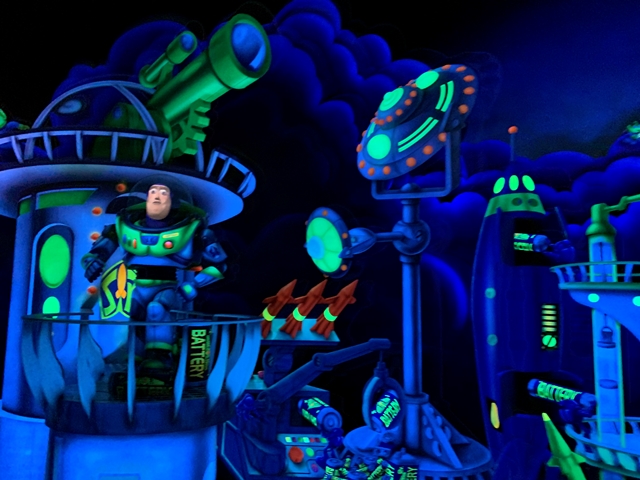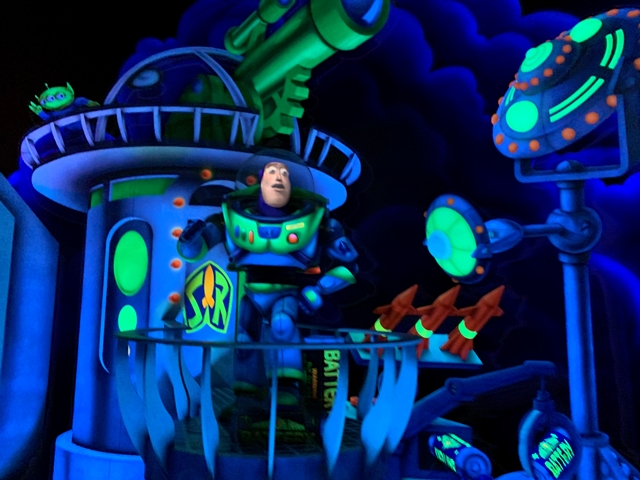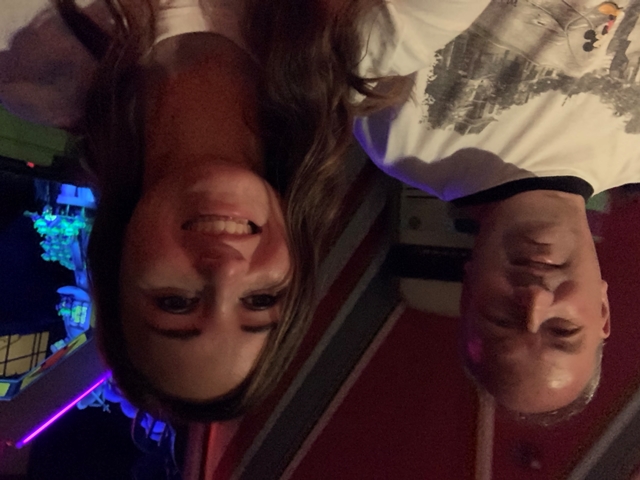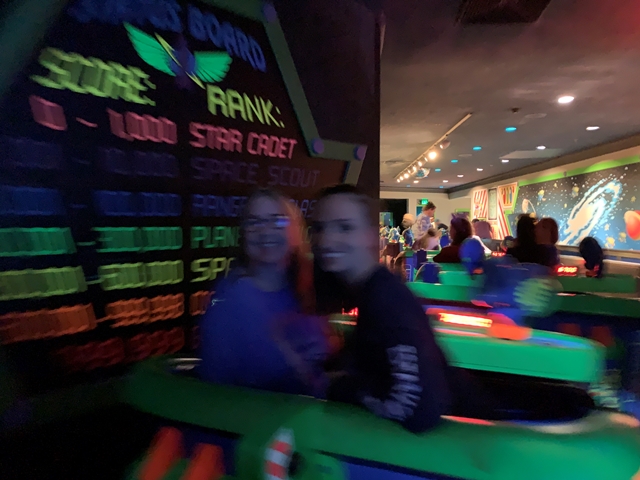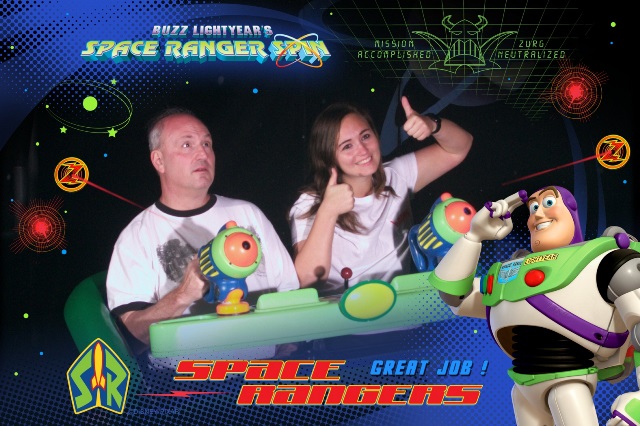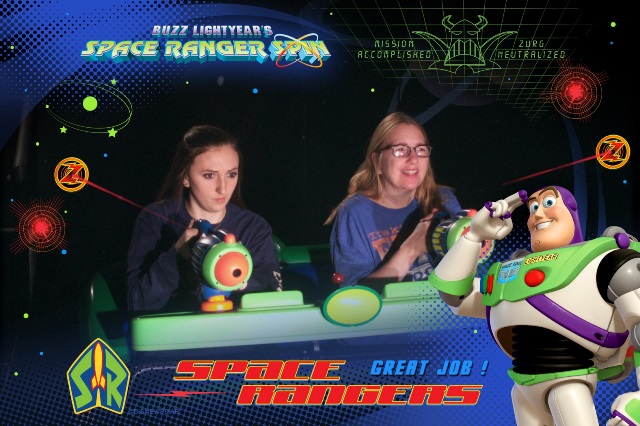 July 2018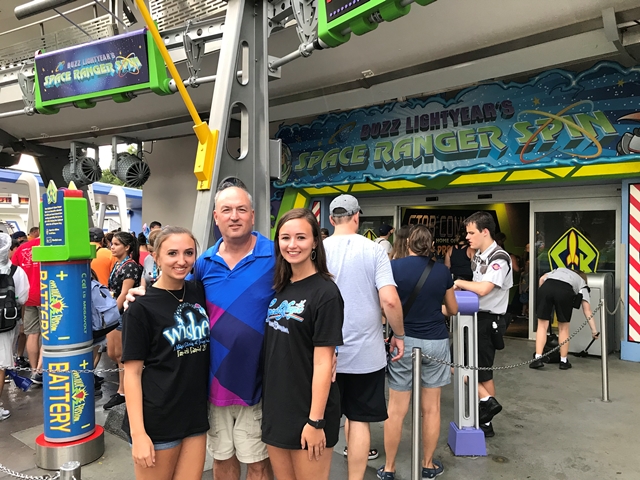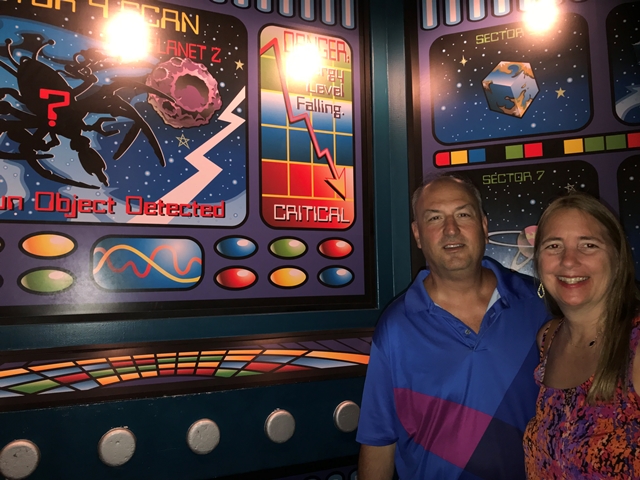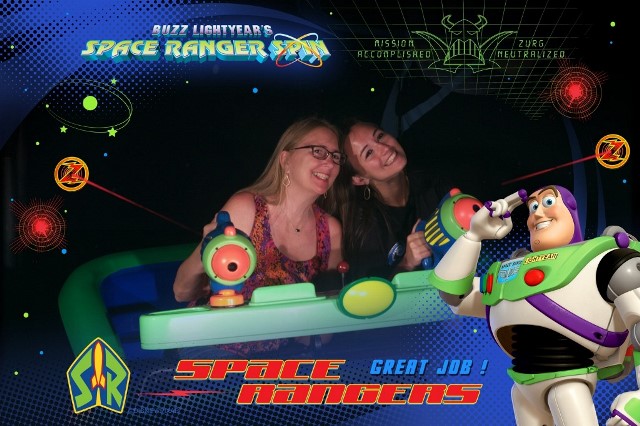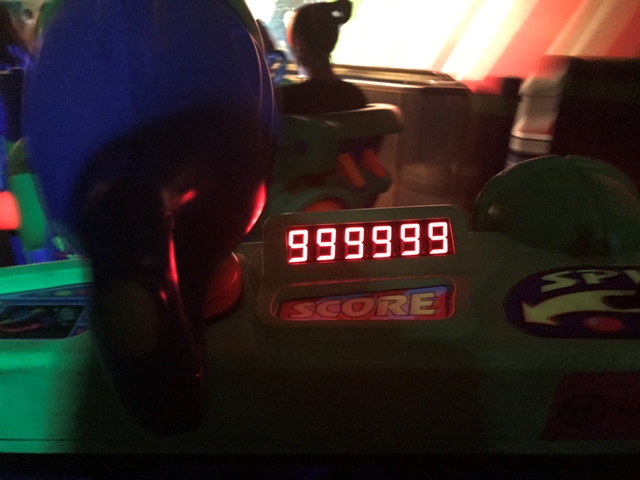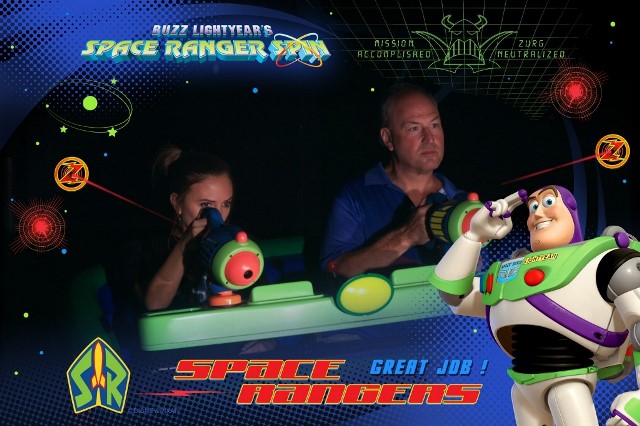 July 2017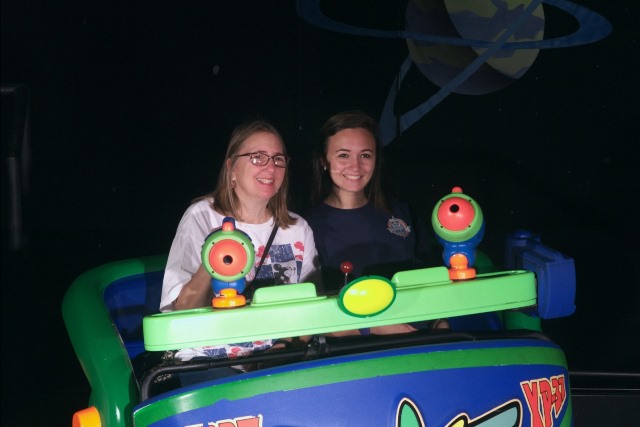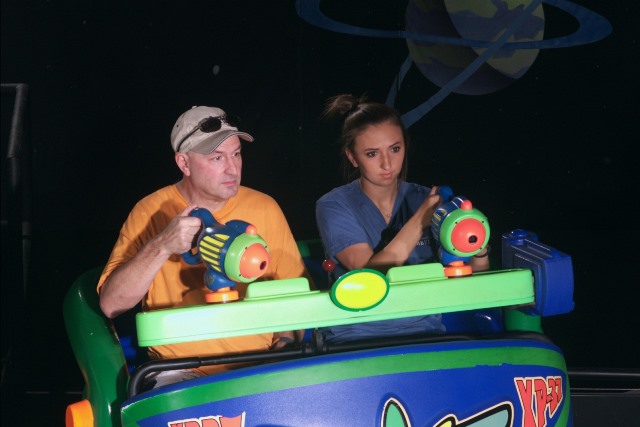 October 2016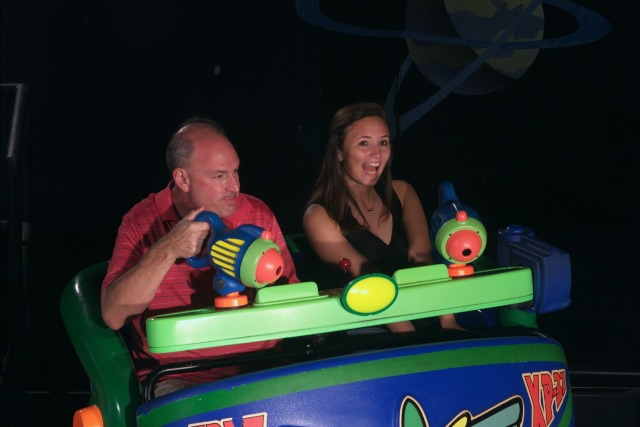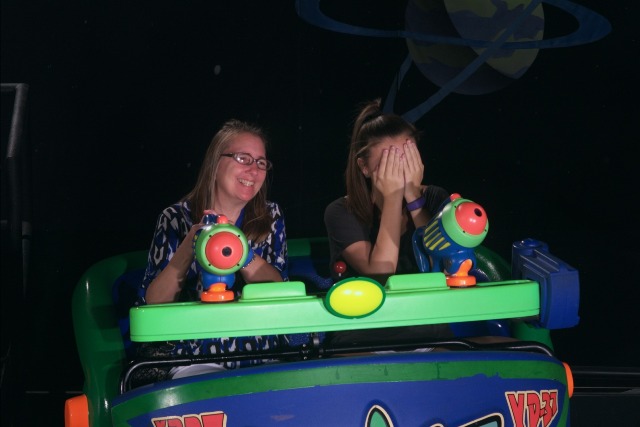 July 2016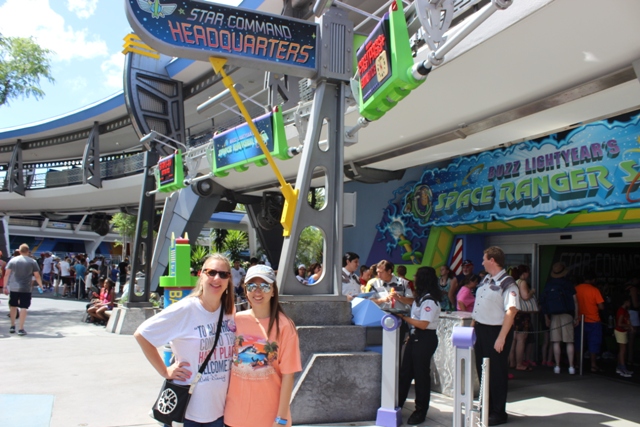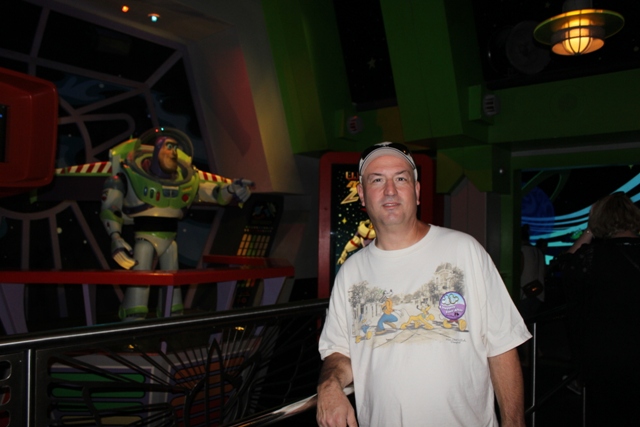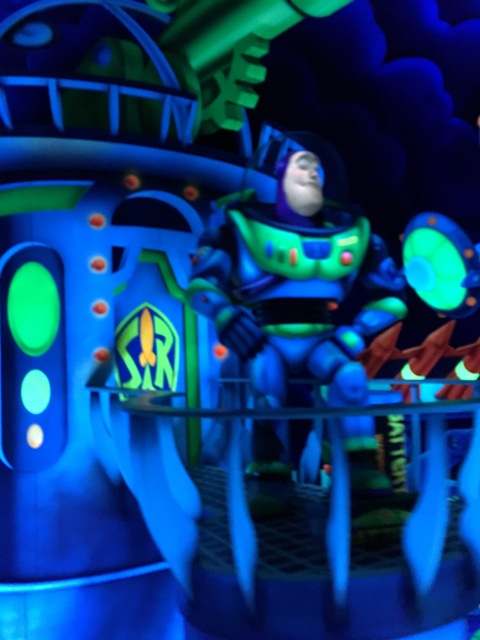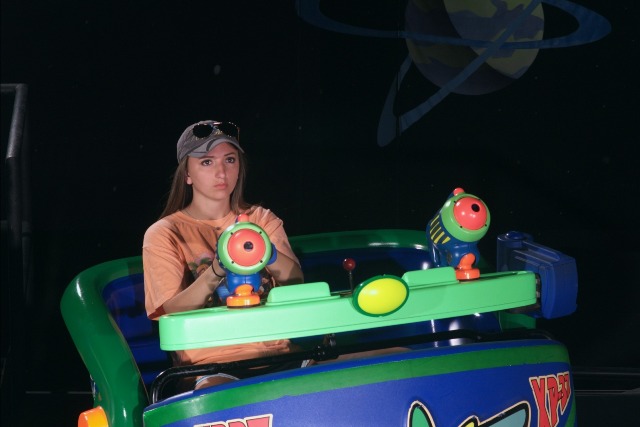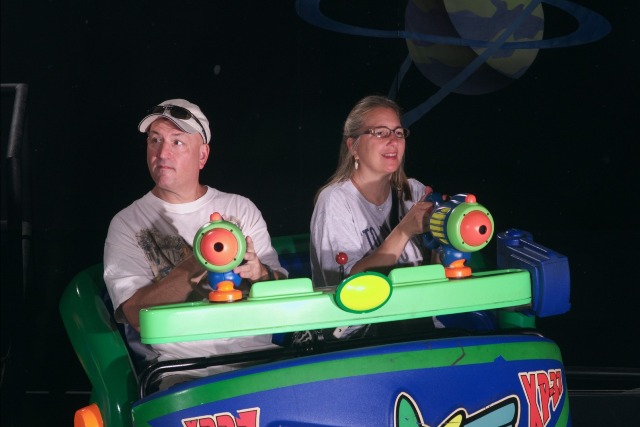 May 2016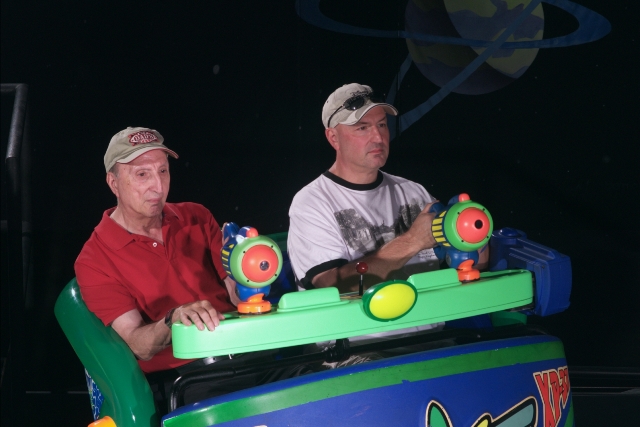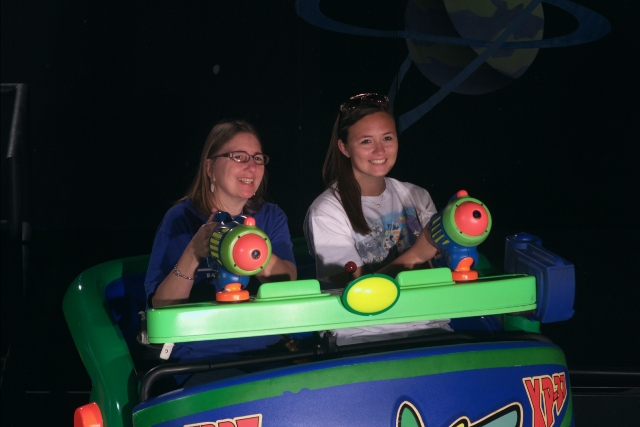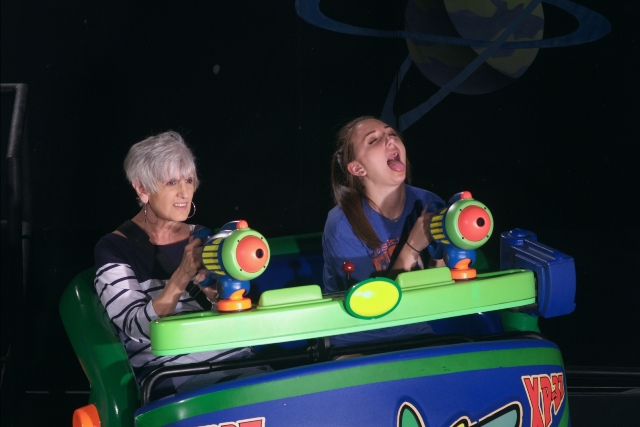 December 2015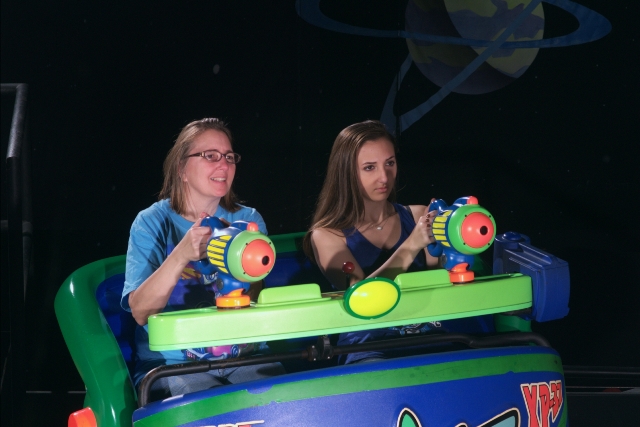 July 2015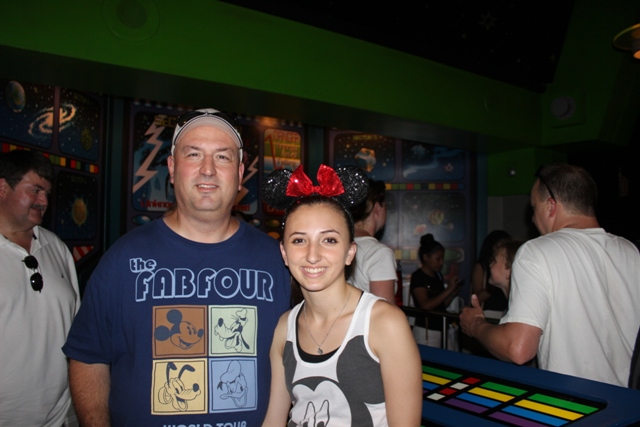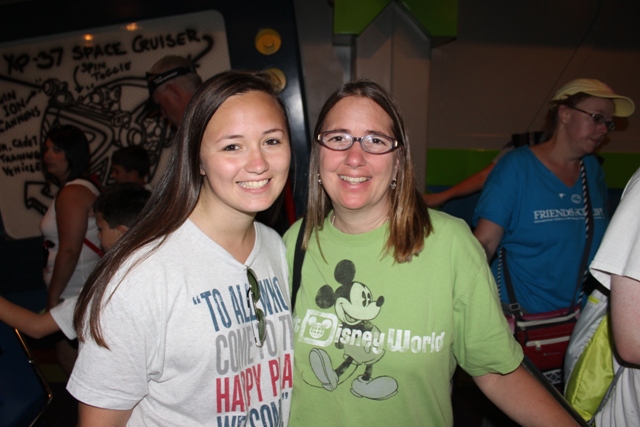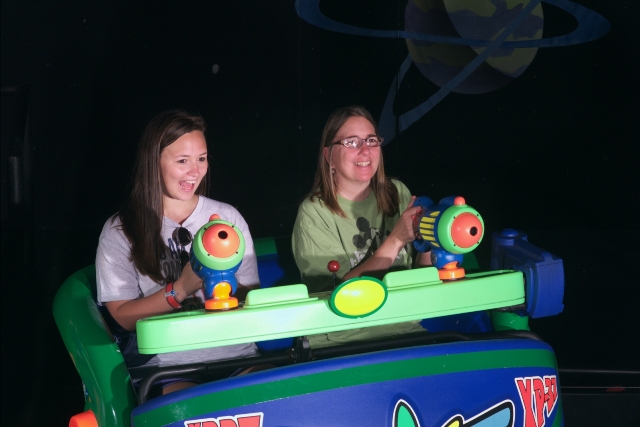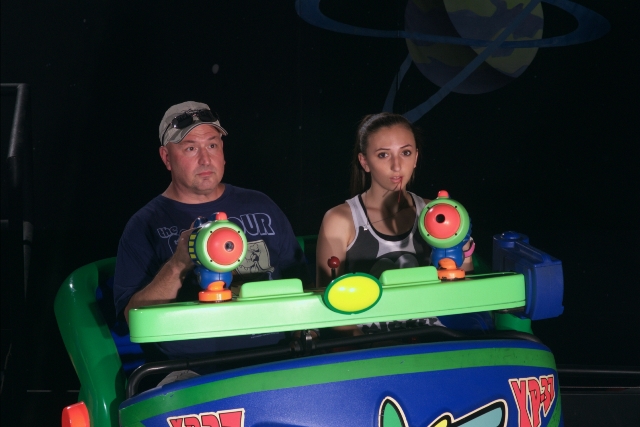 March 2015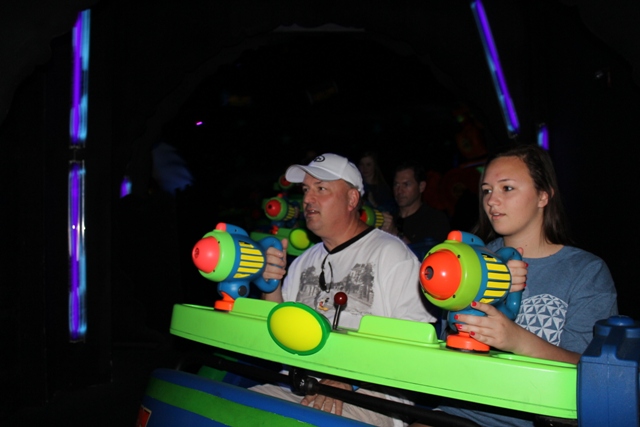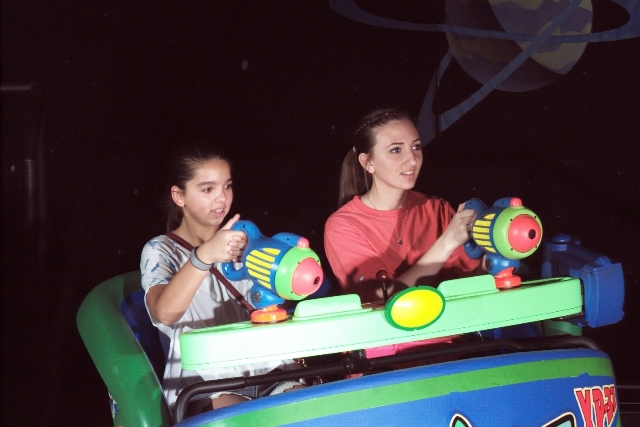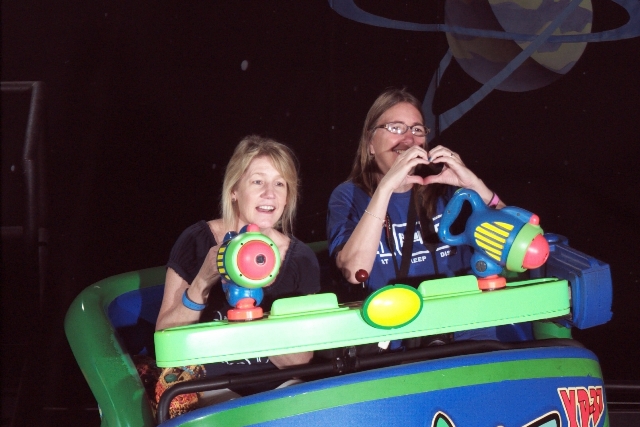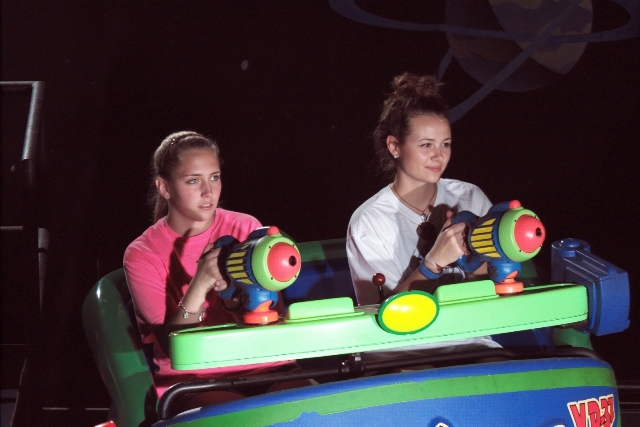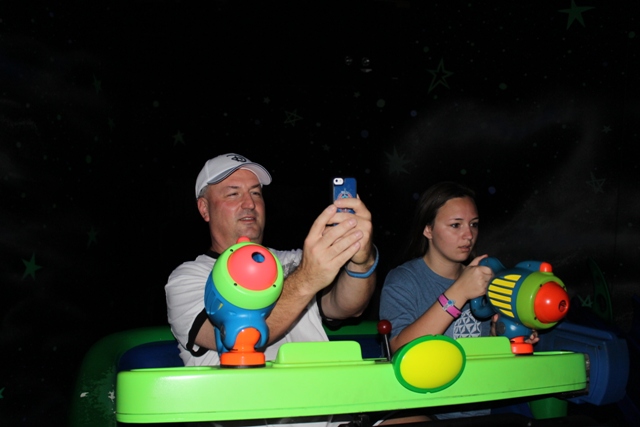 November 2014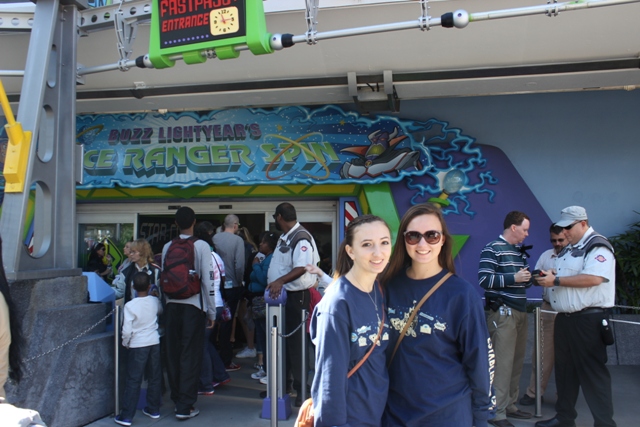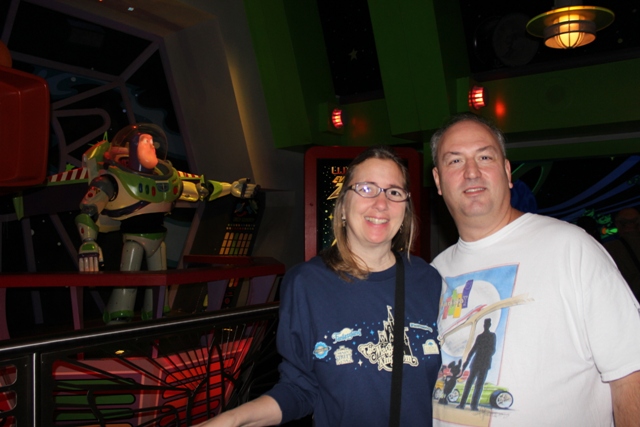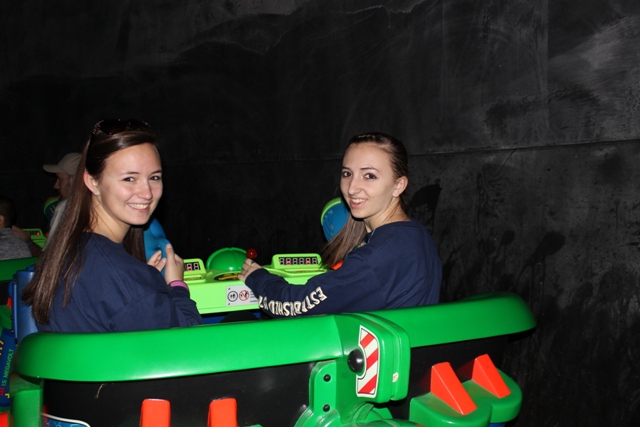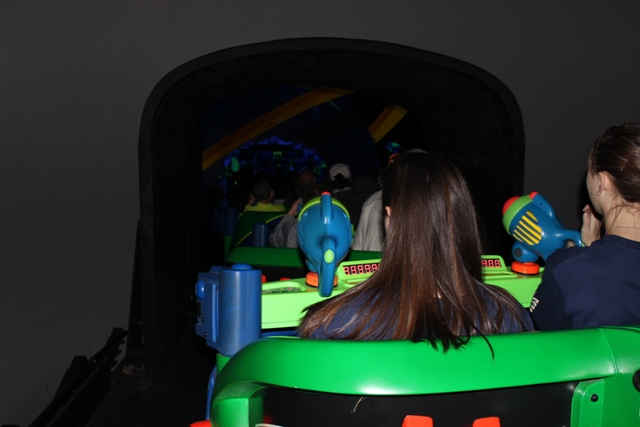 June 2014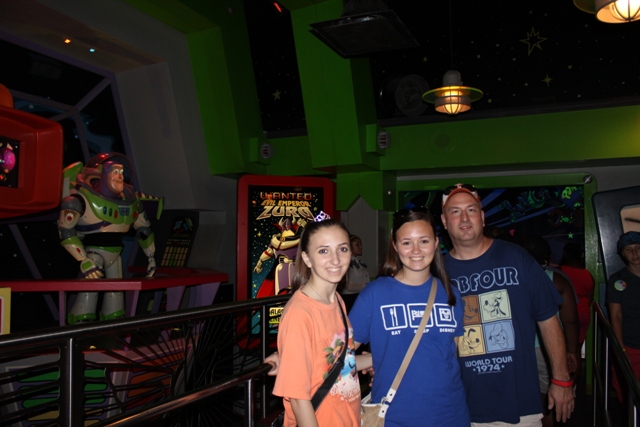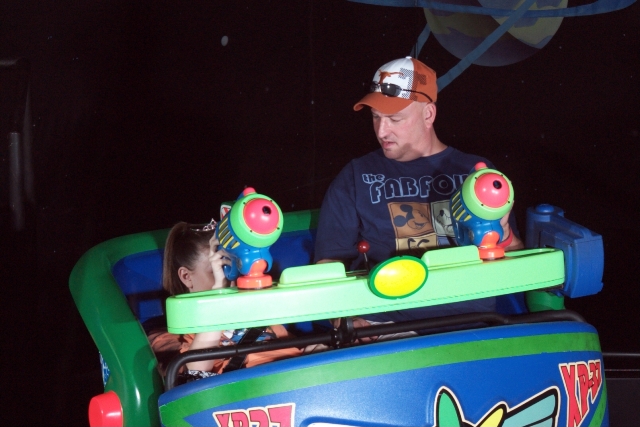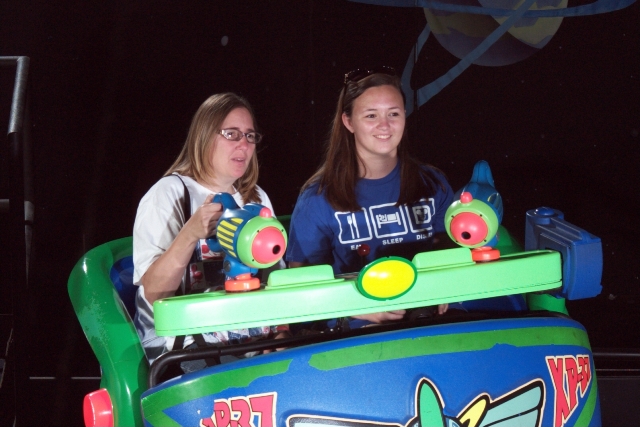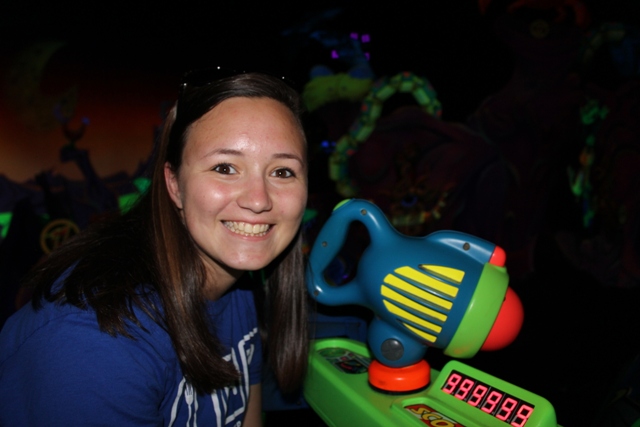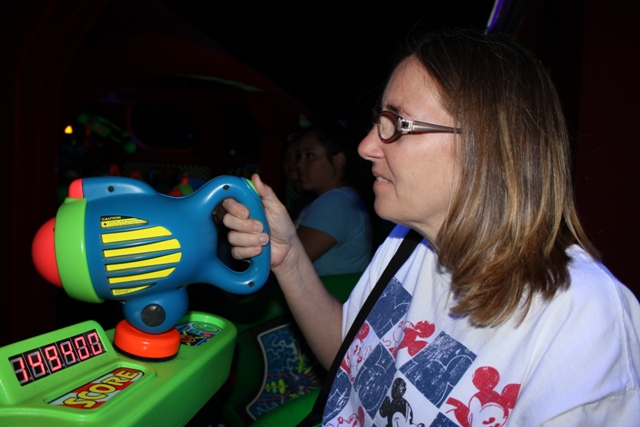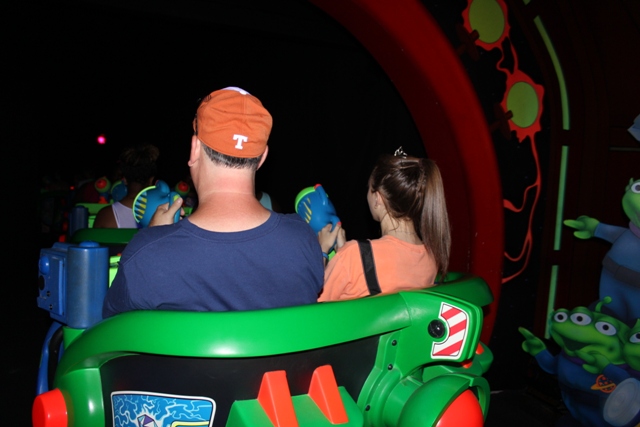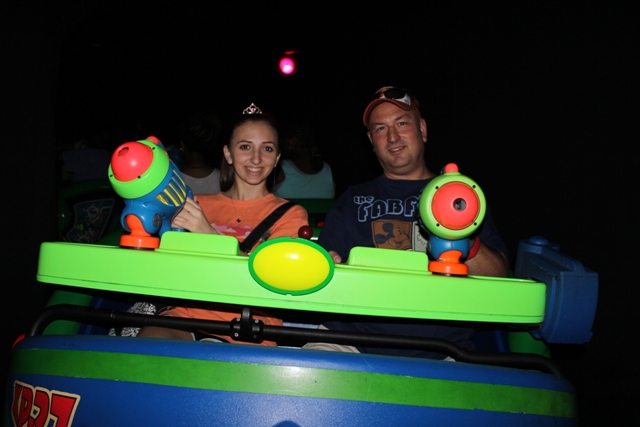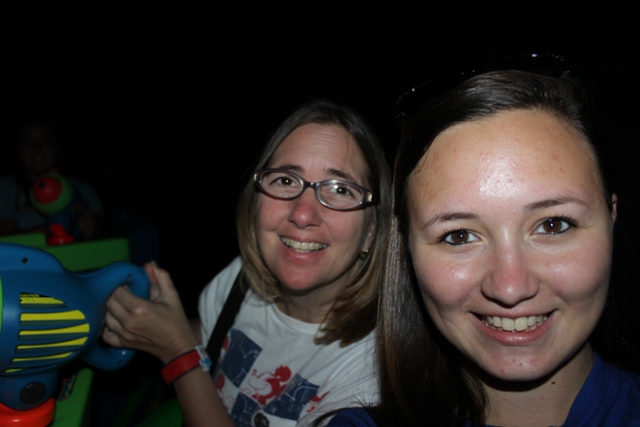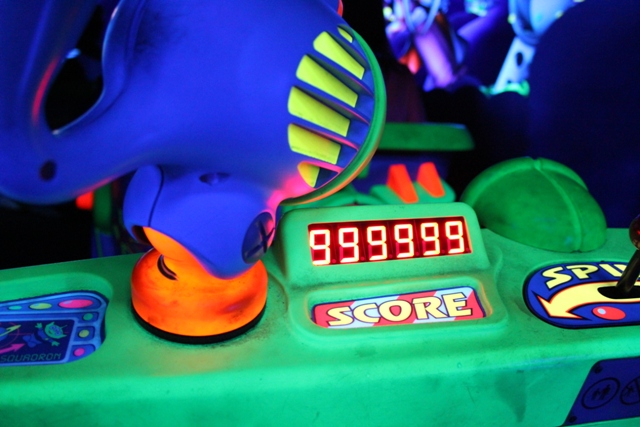 December 2013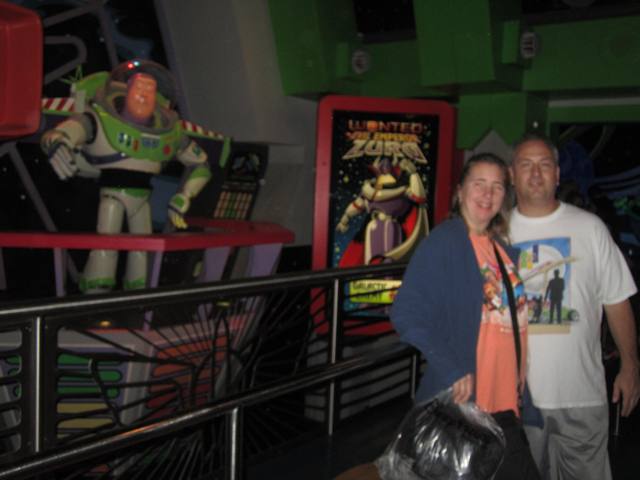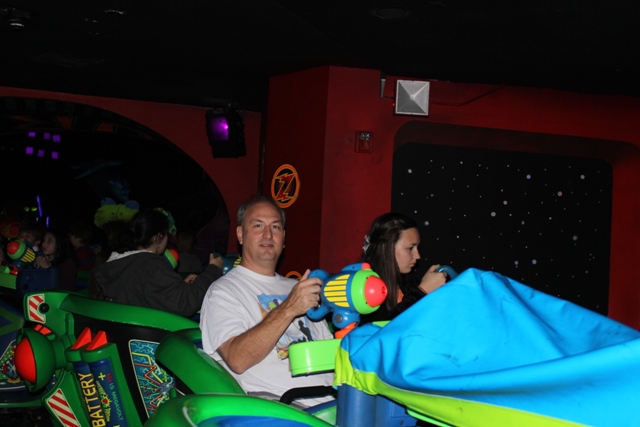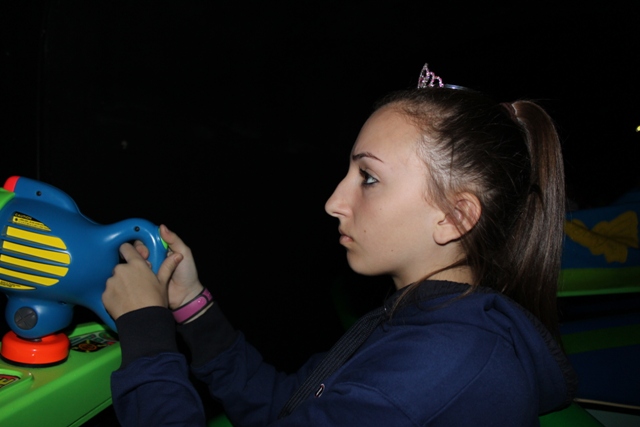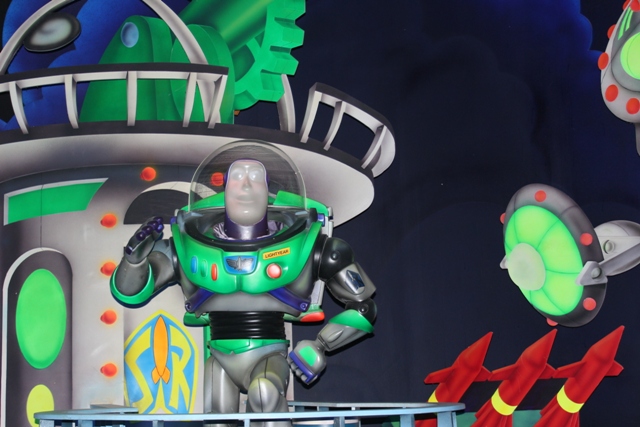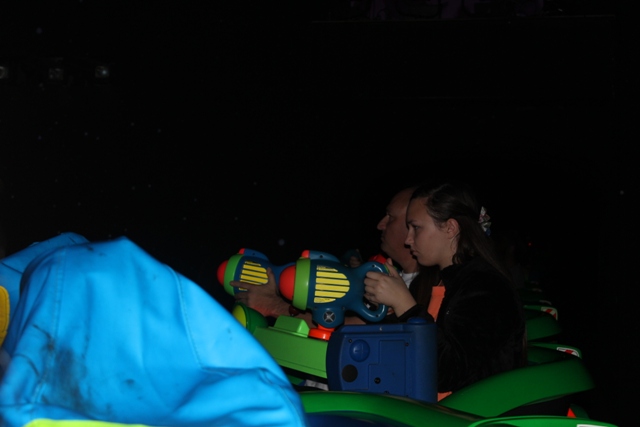 July 2013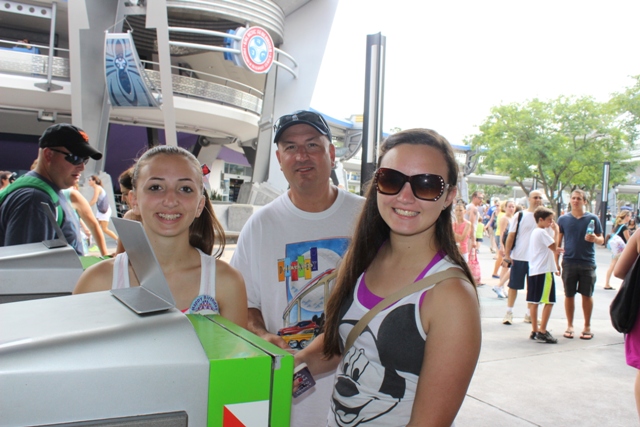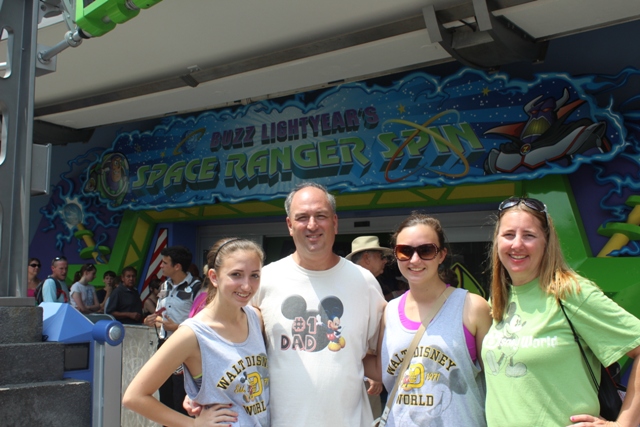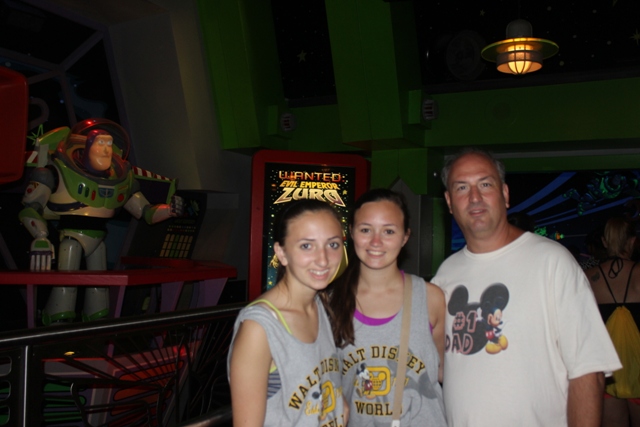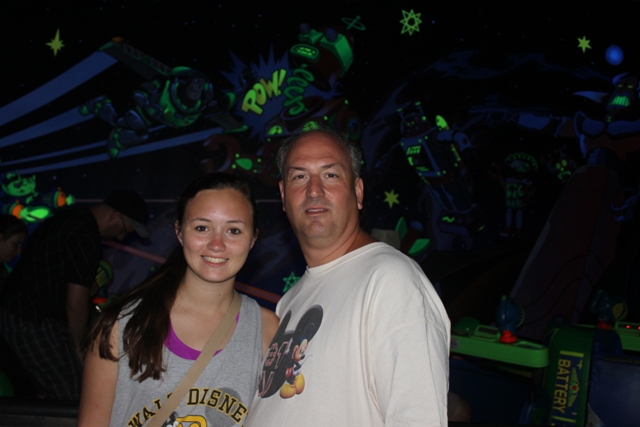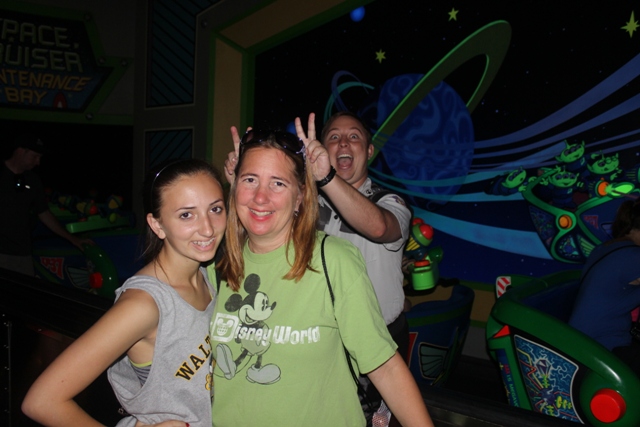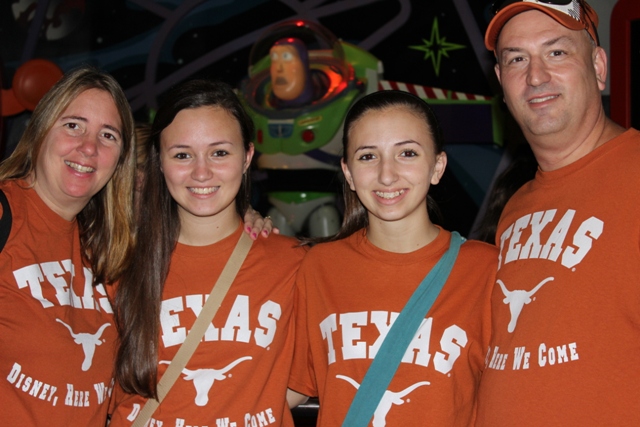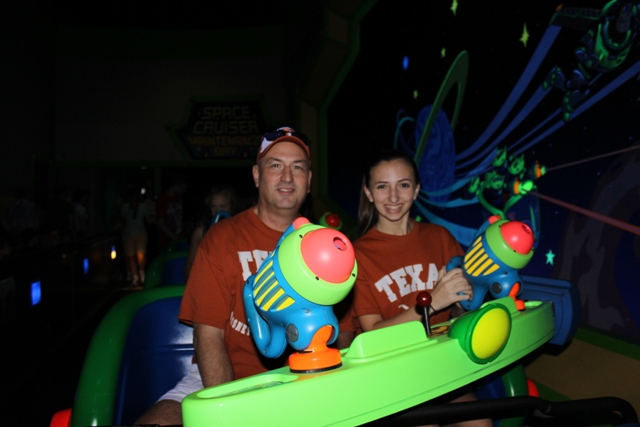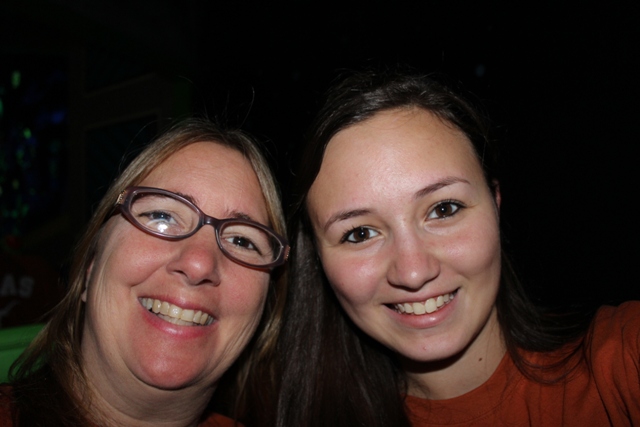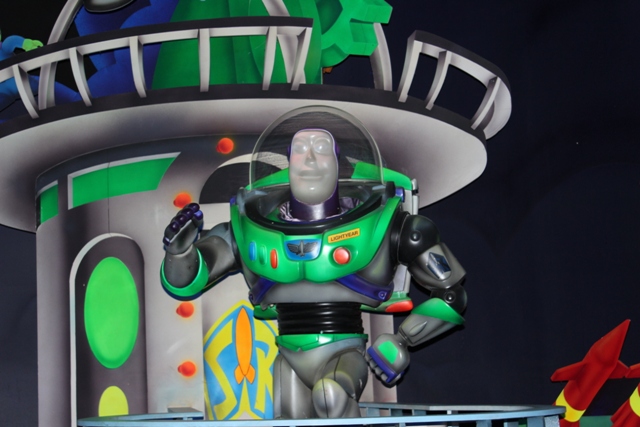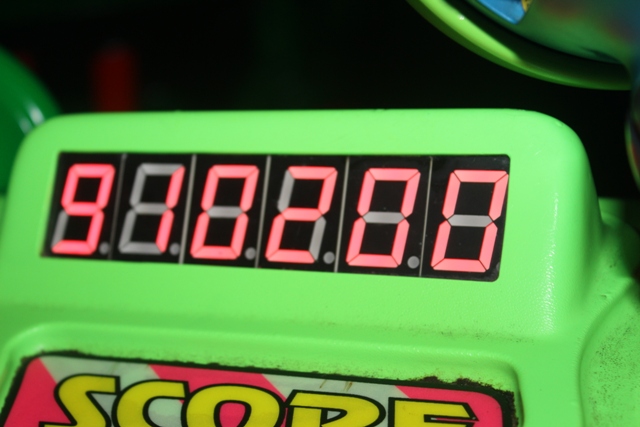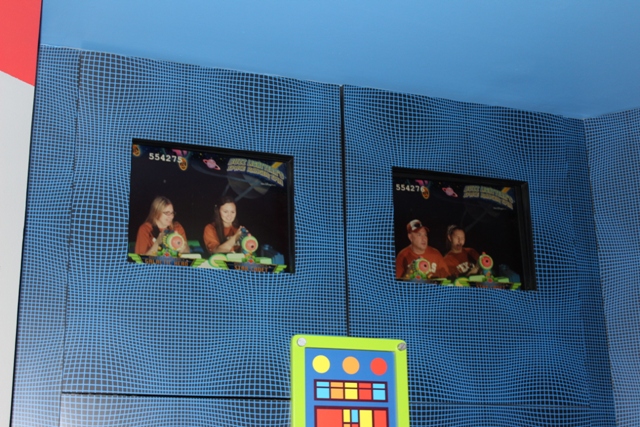 July 2012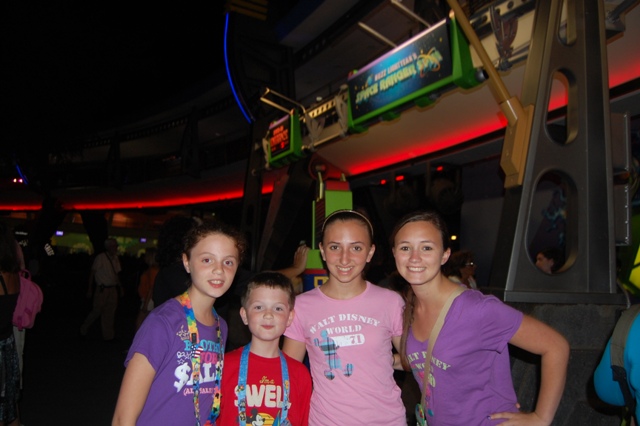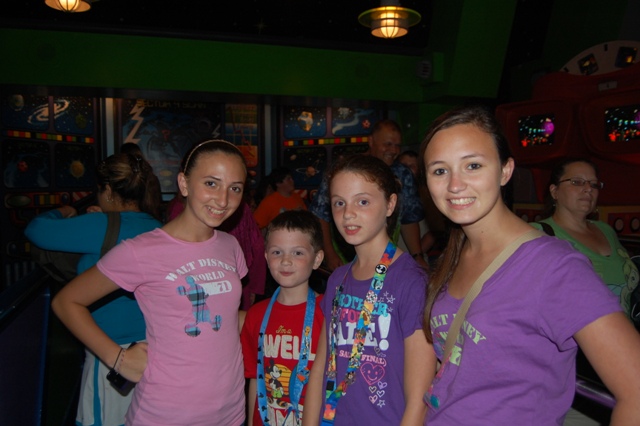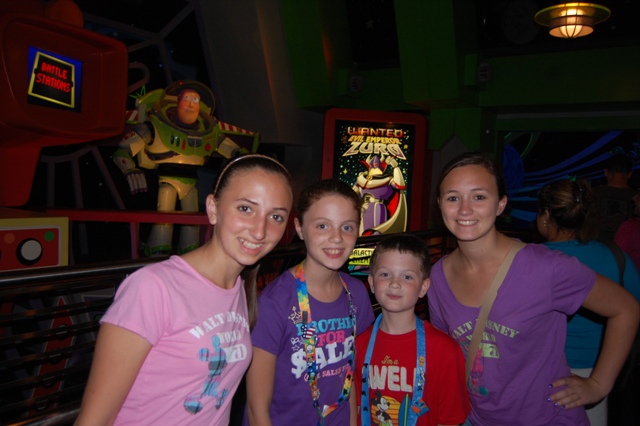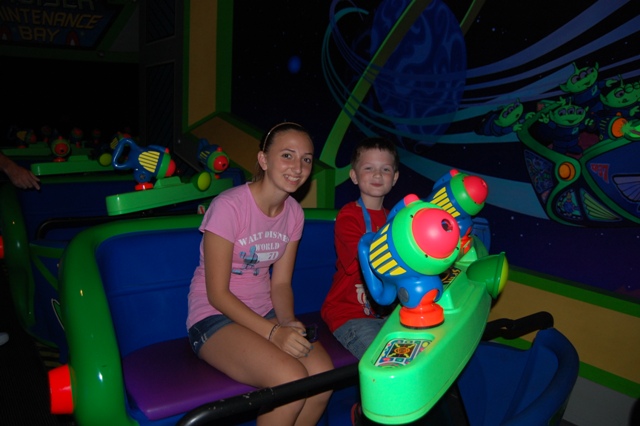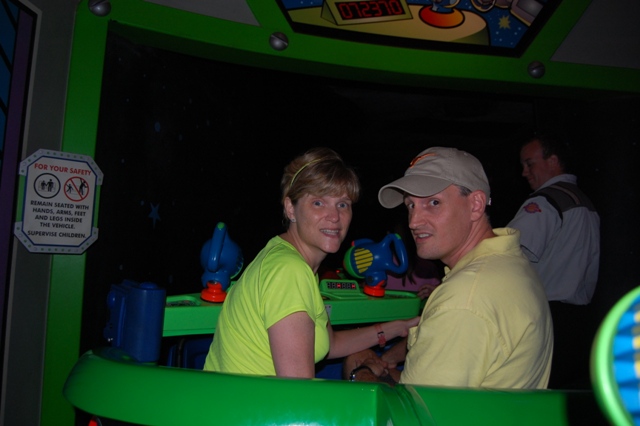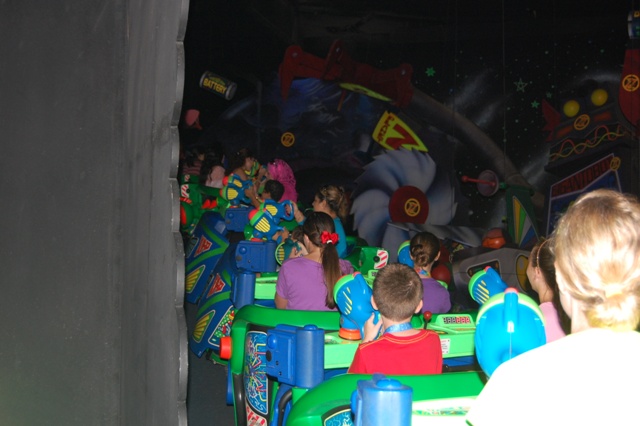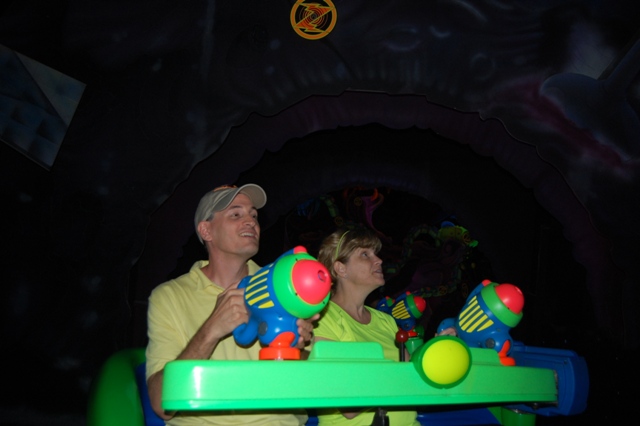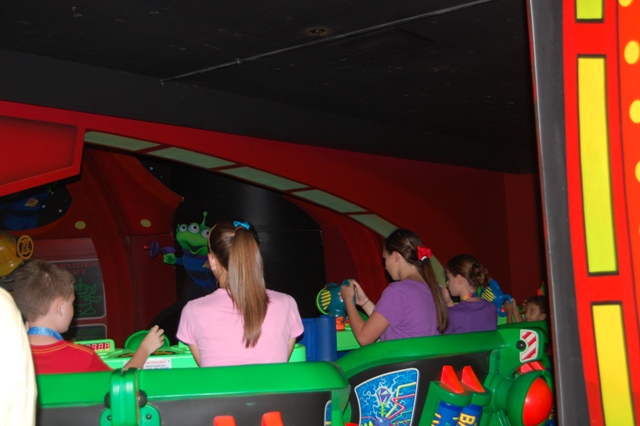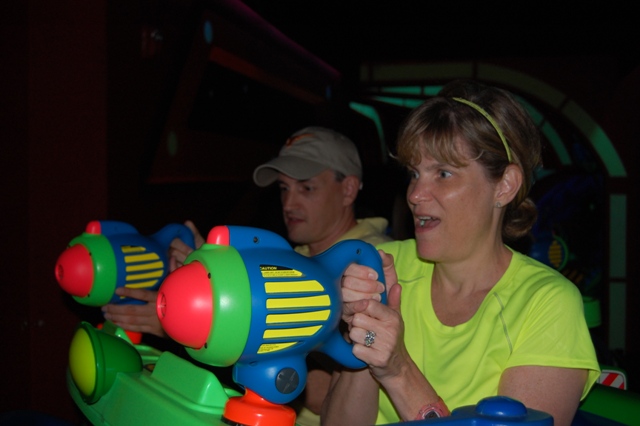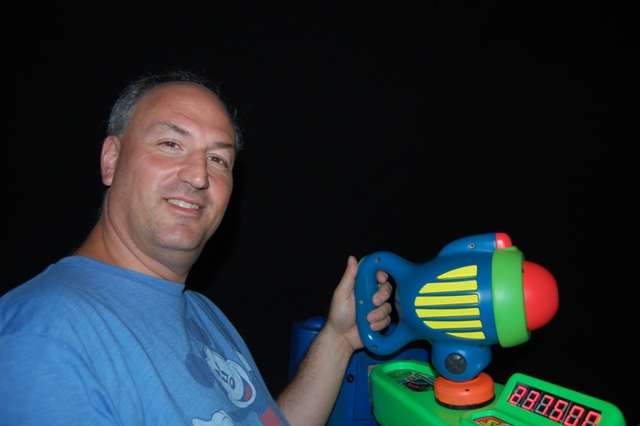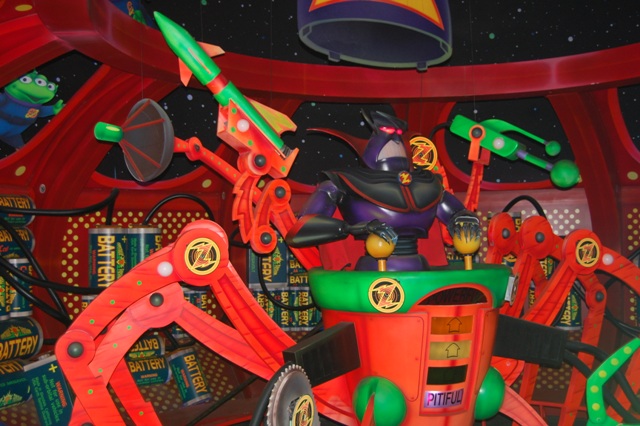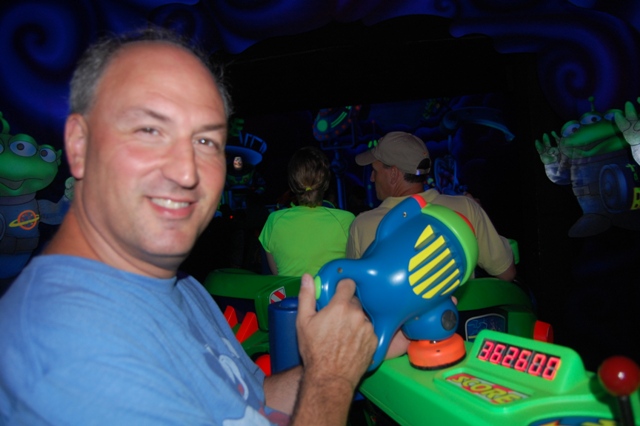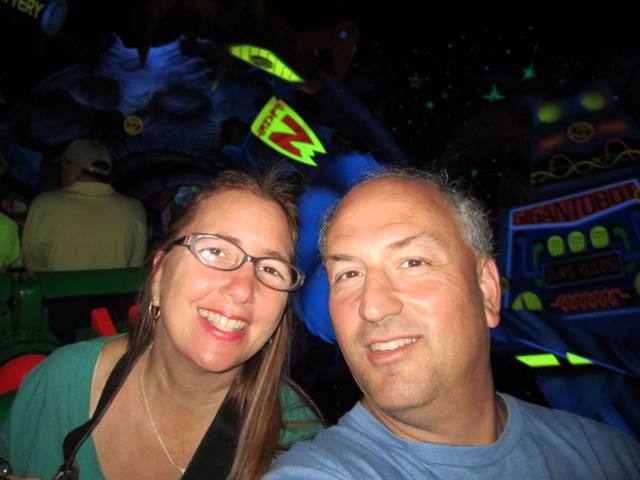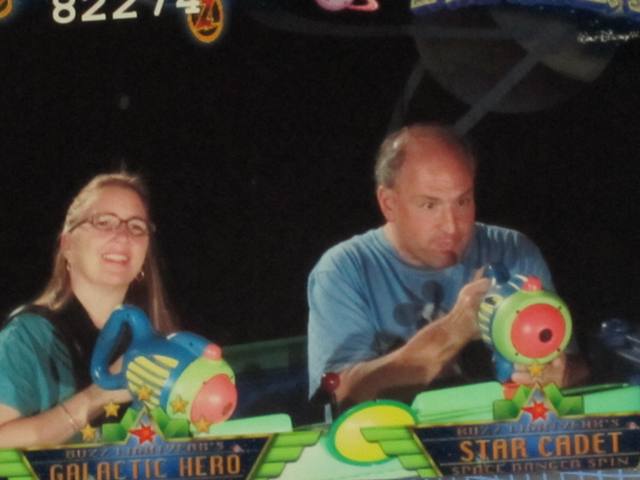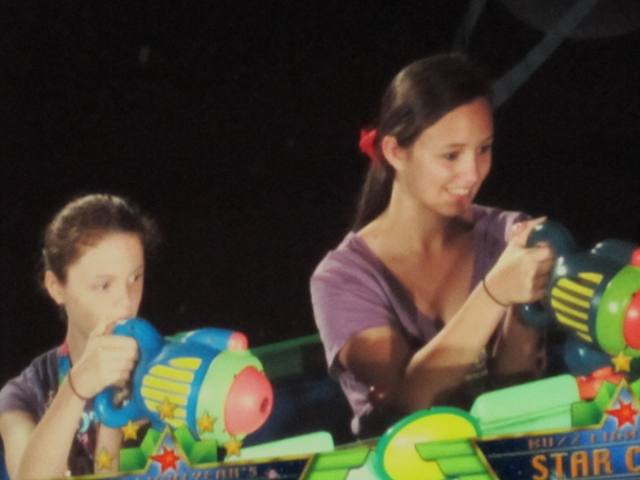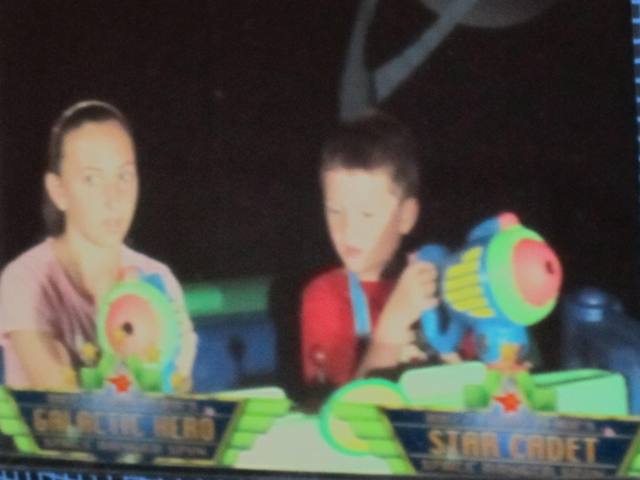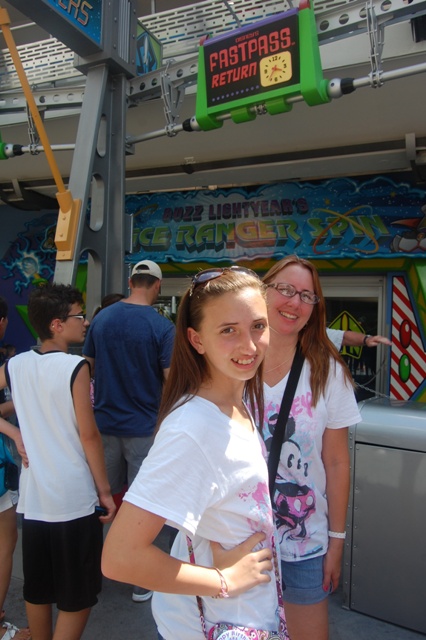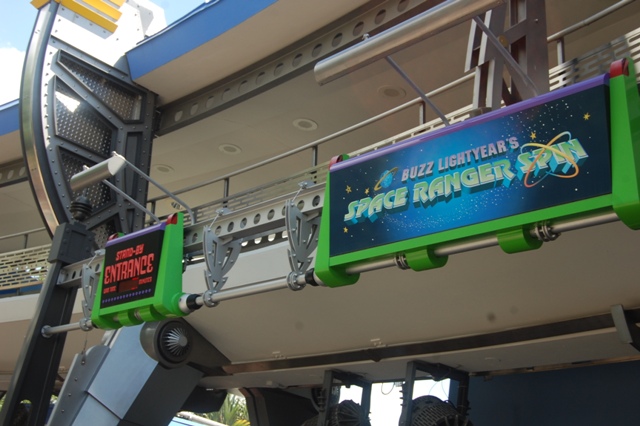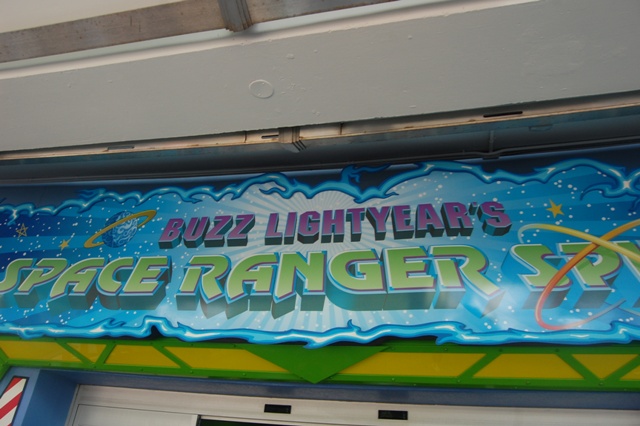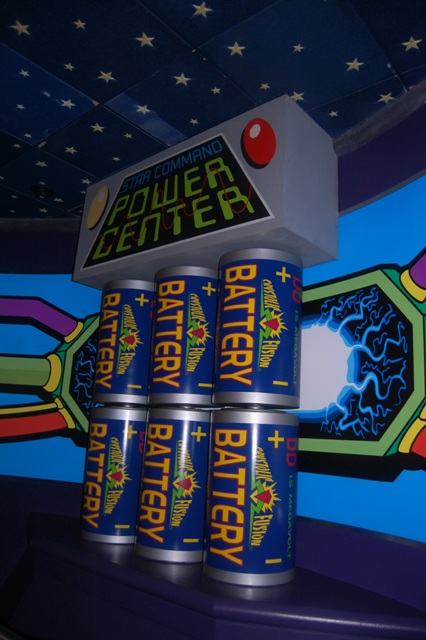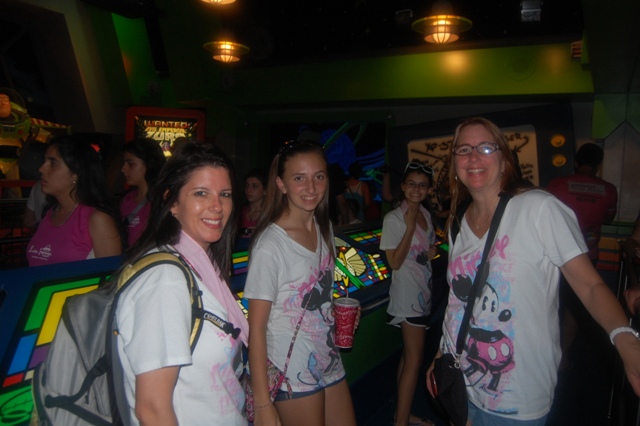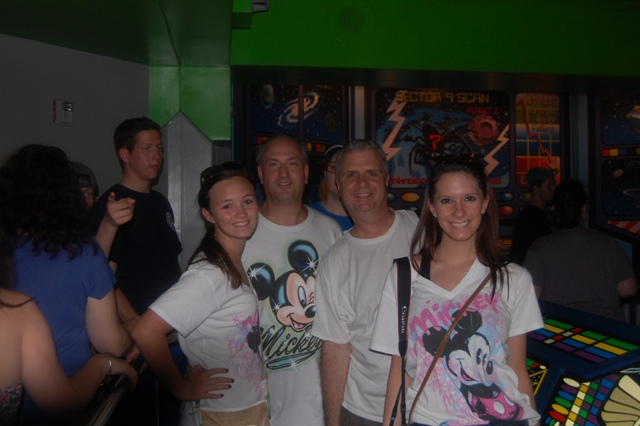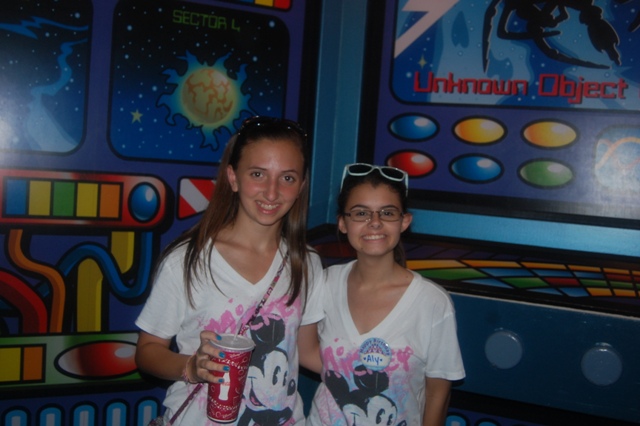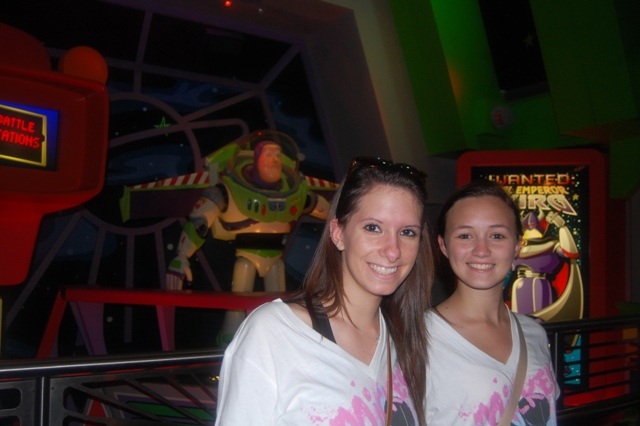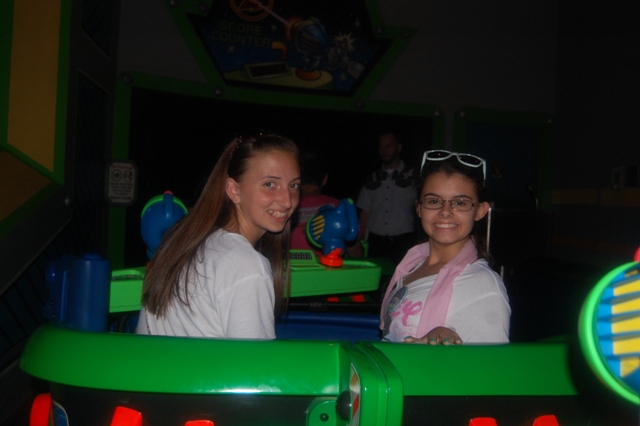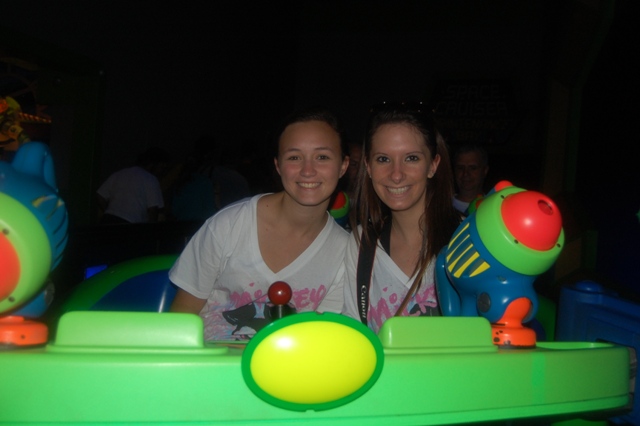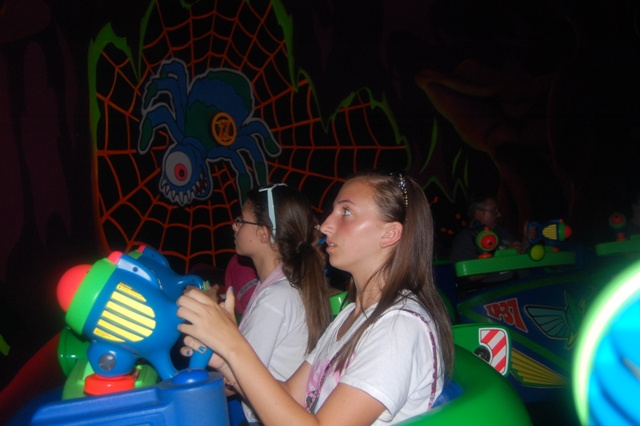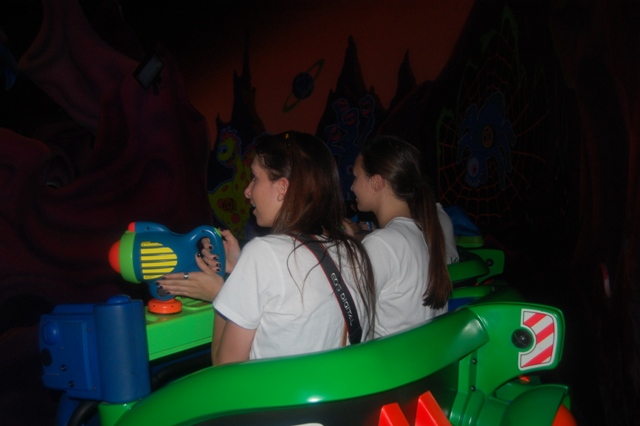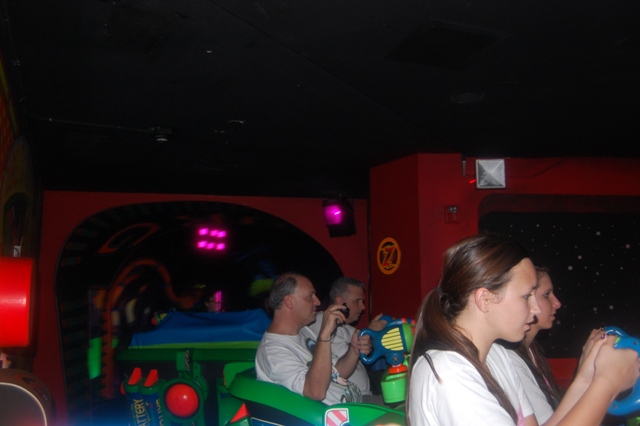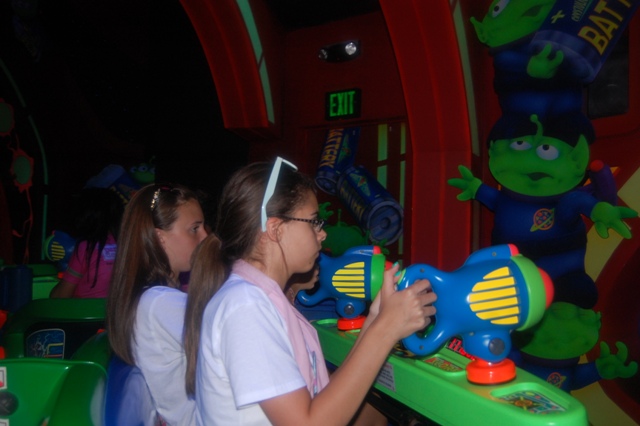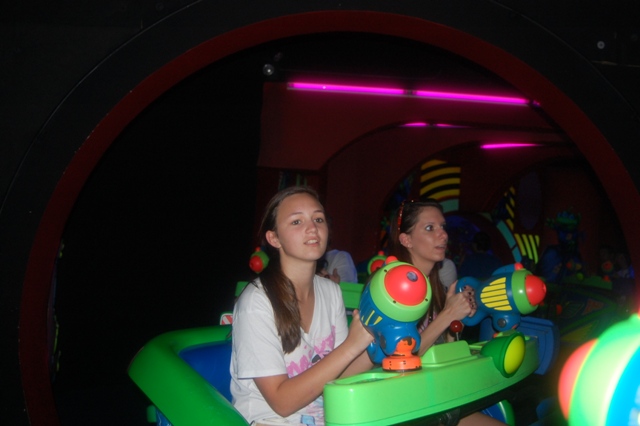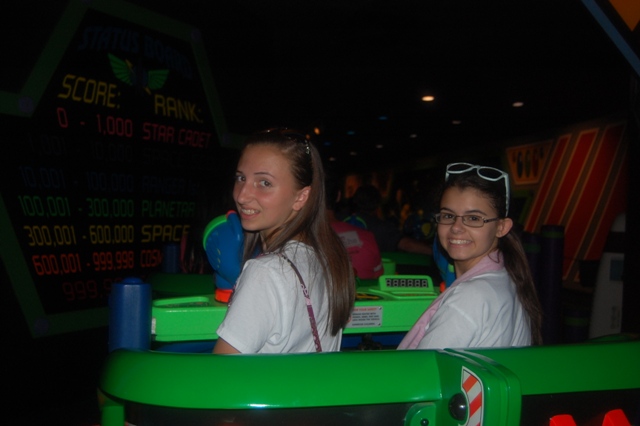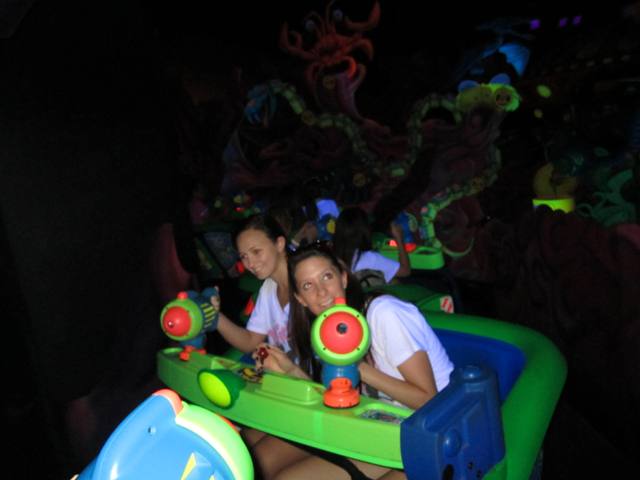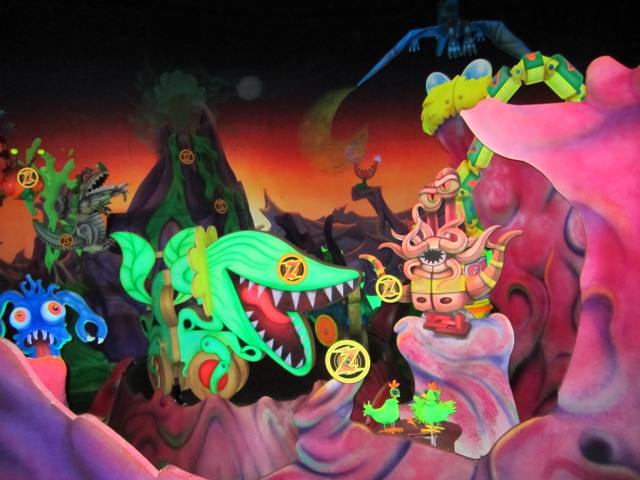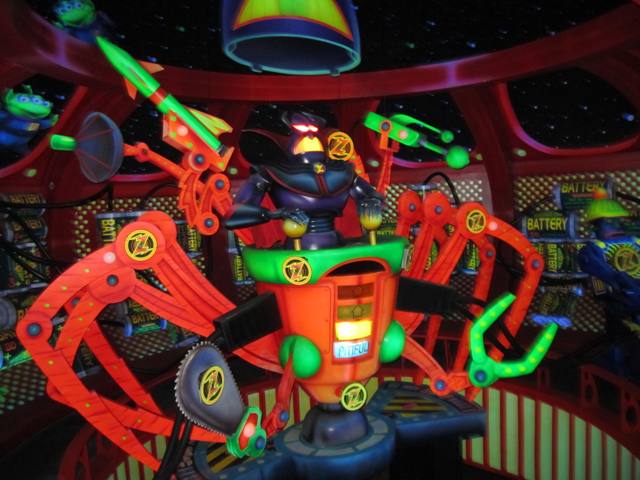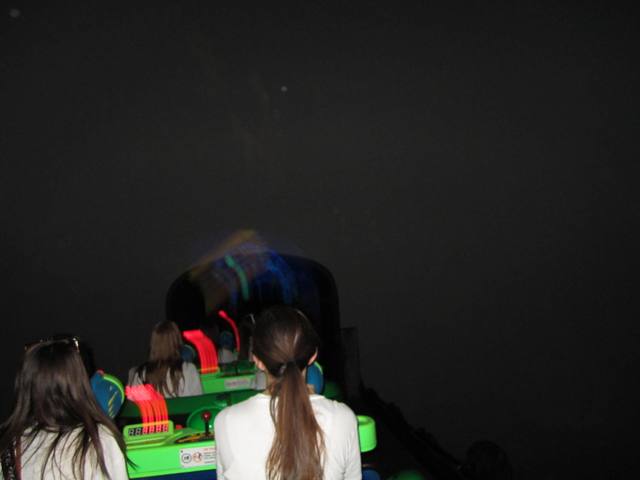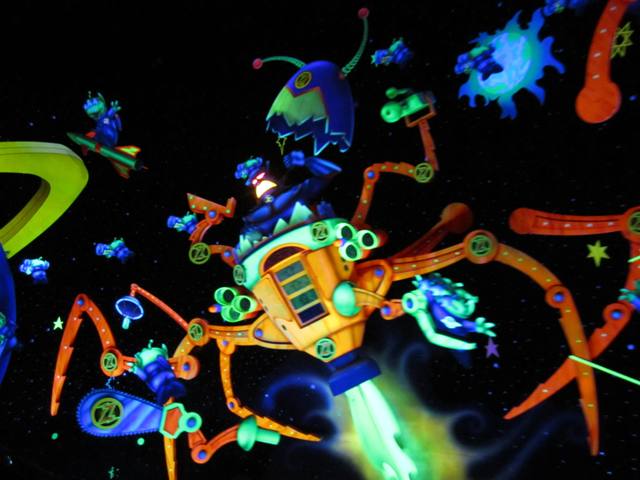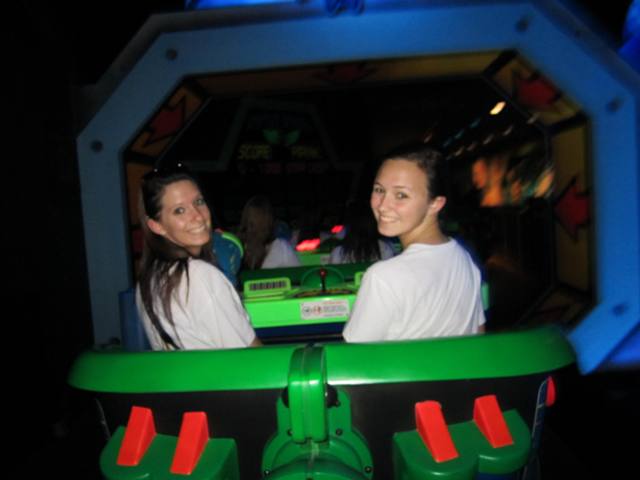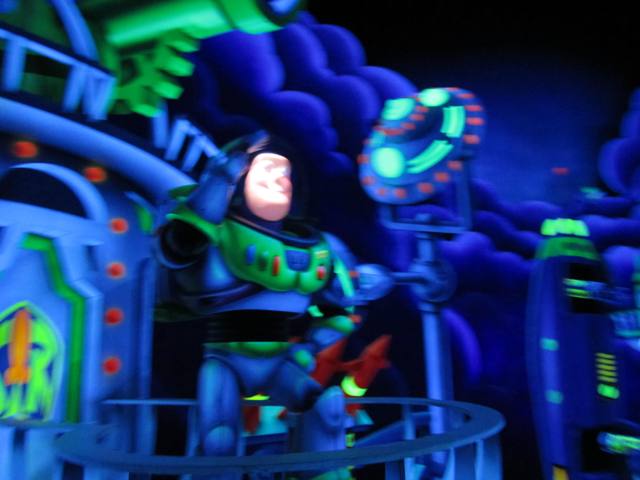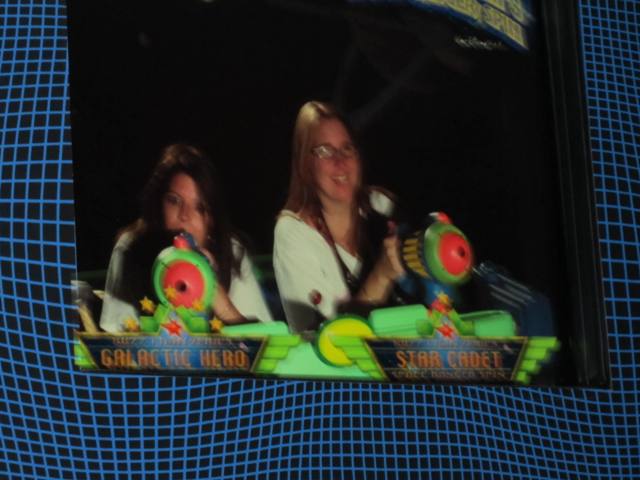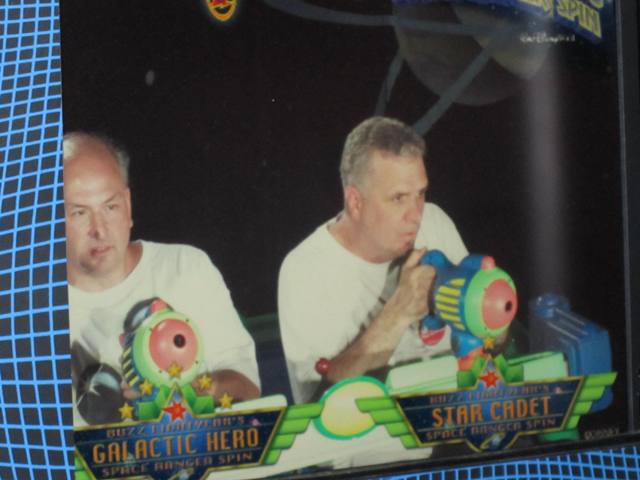 July 2011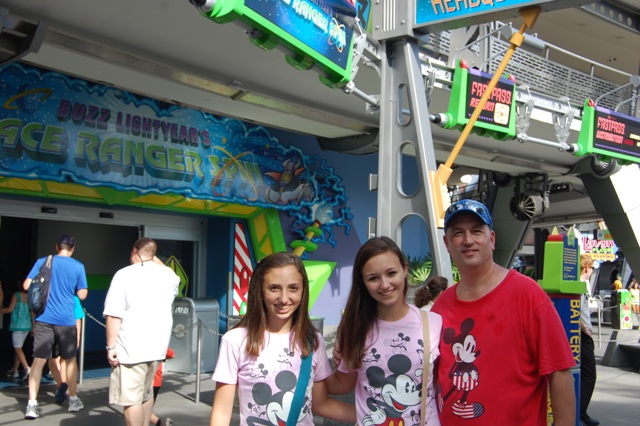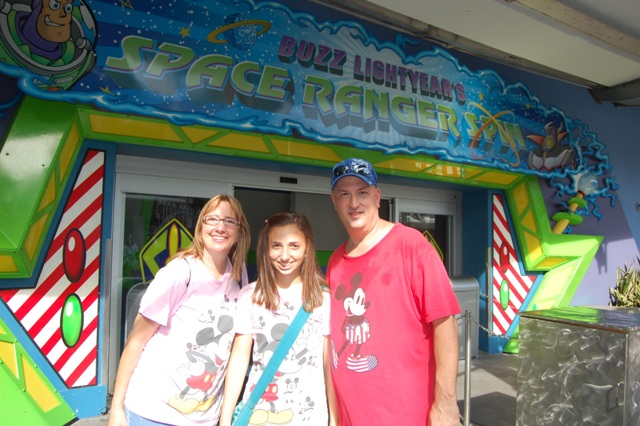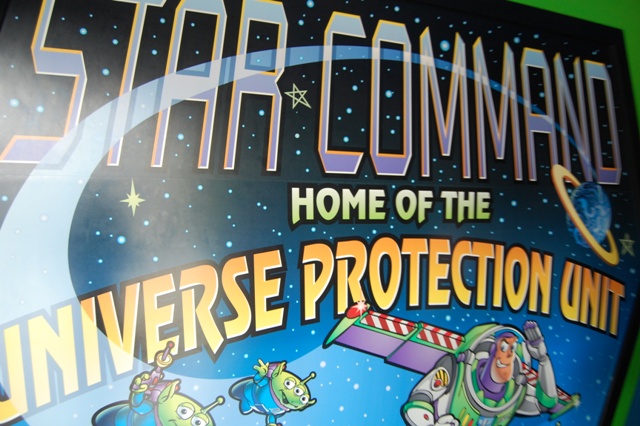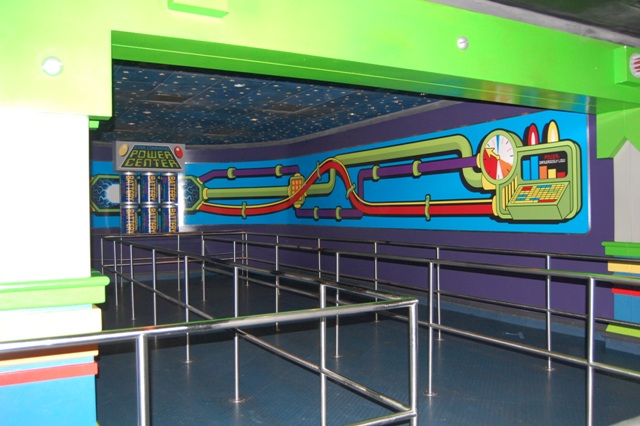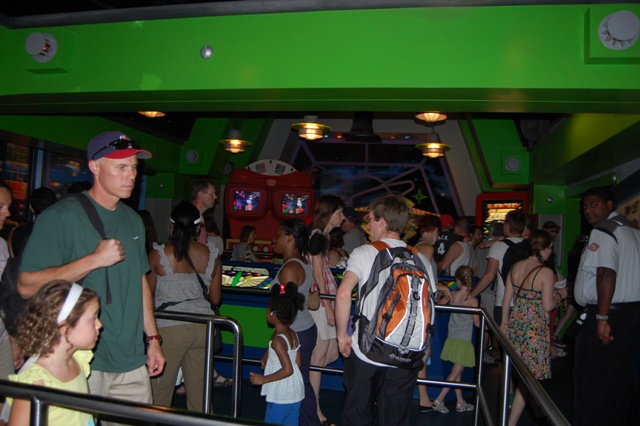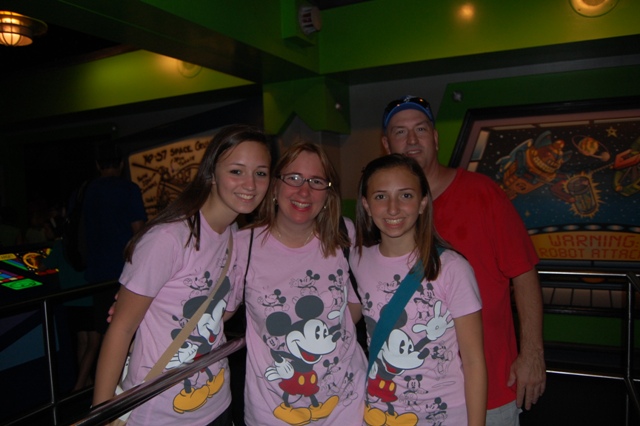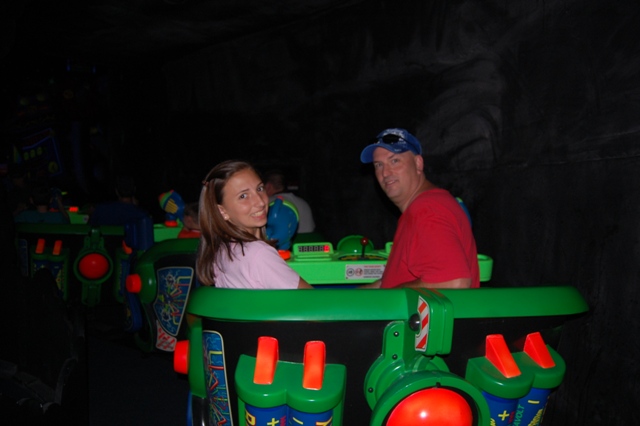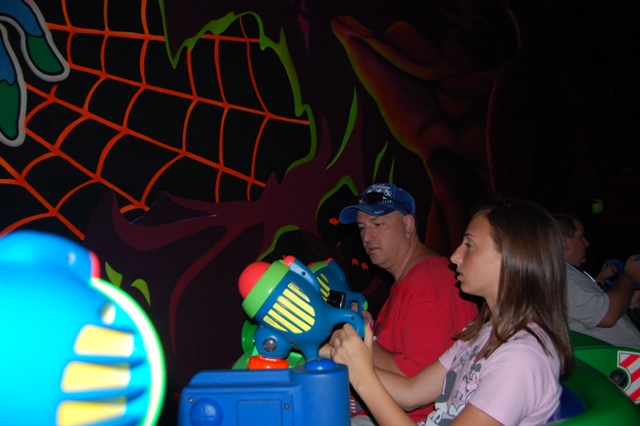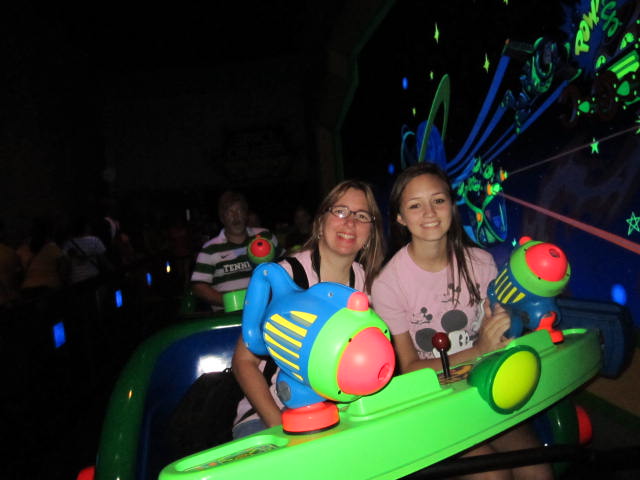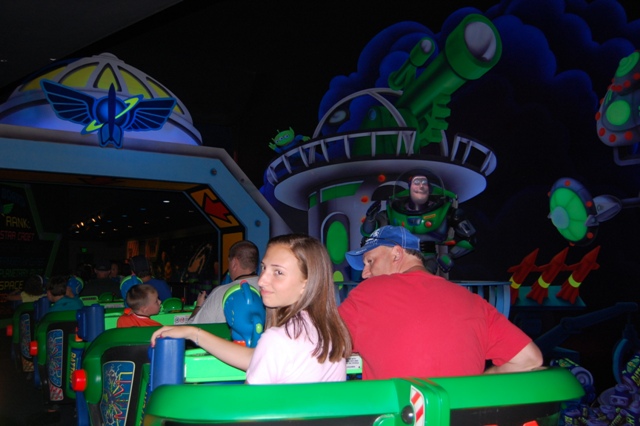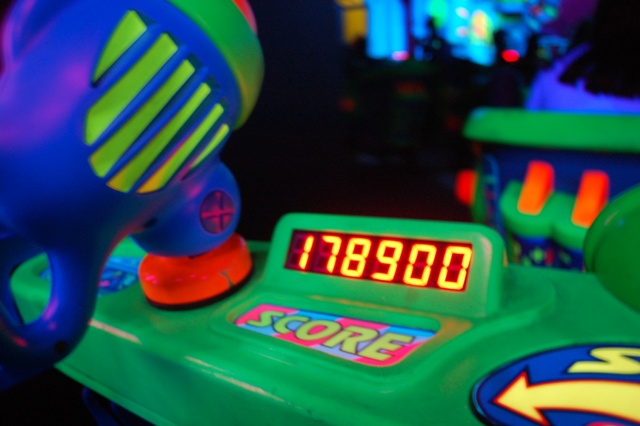 July 2010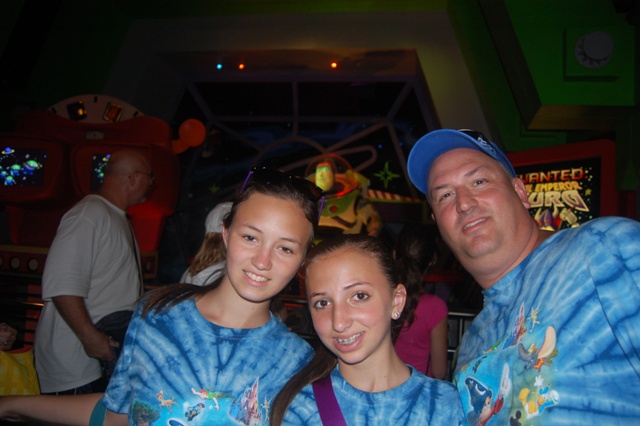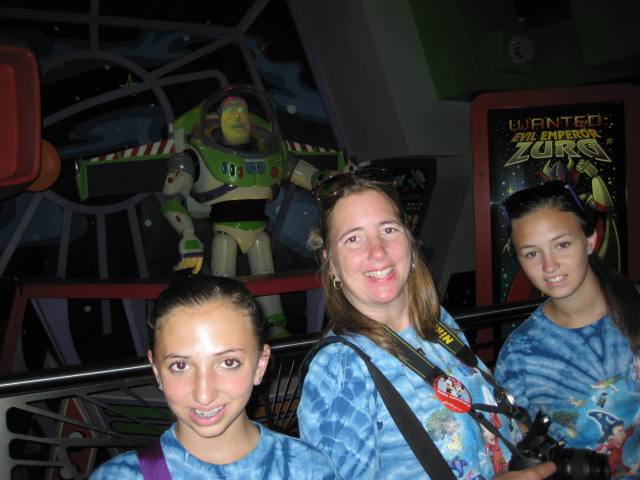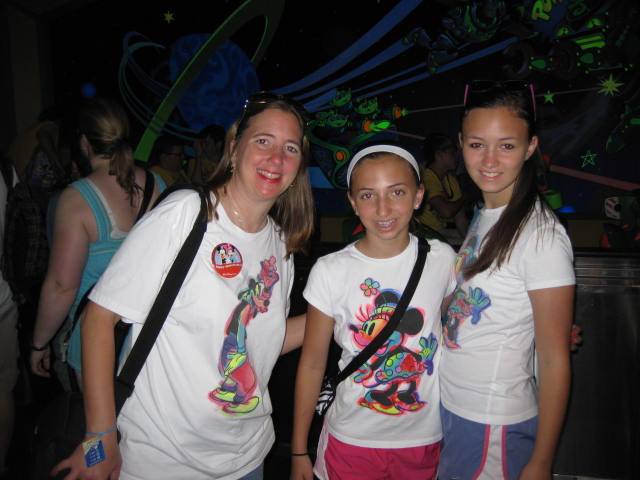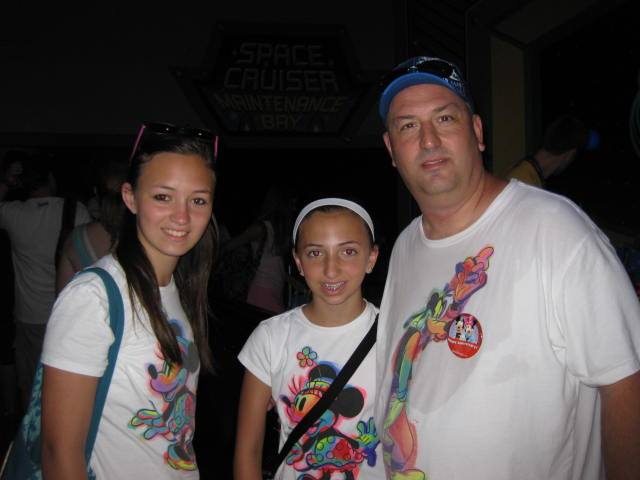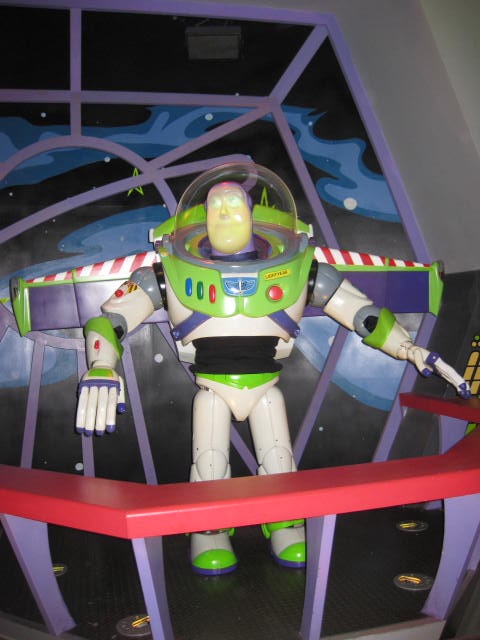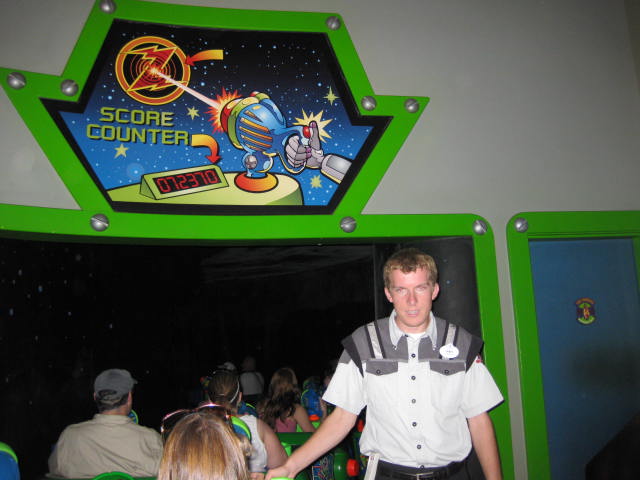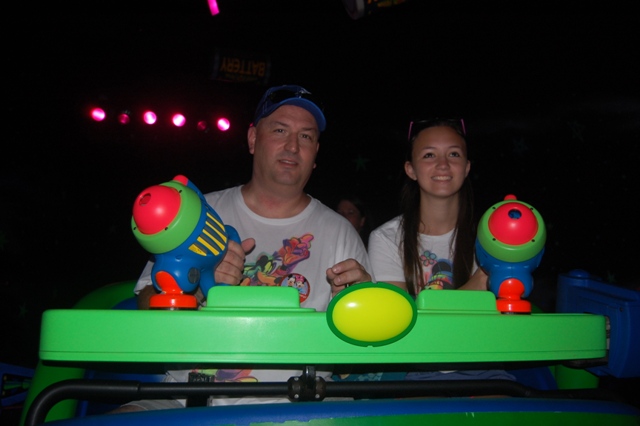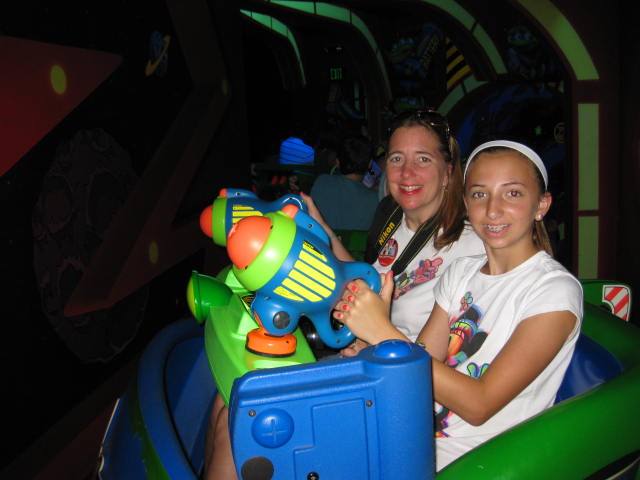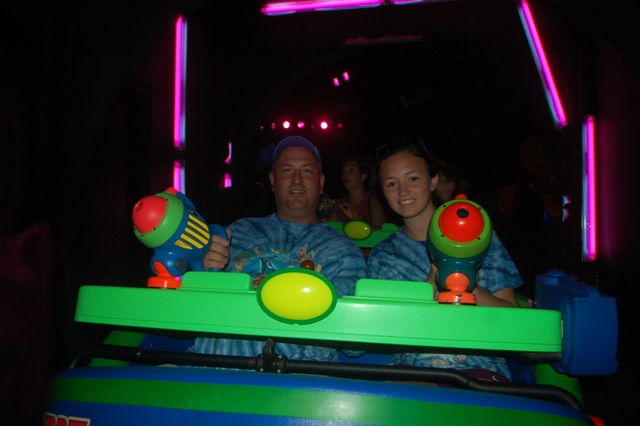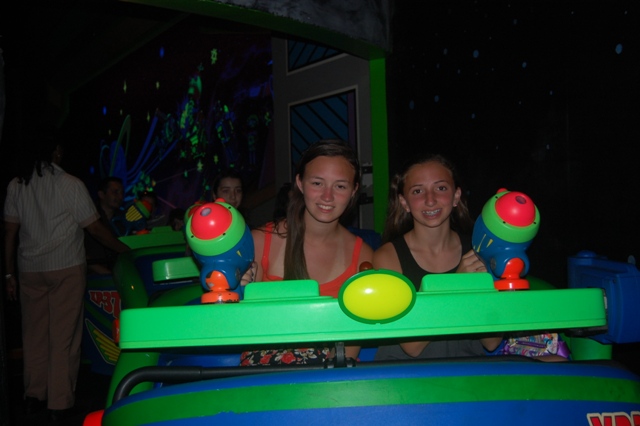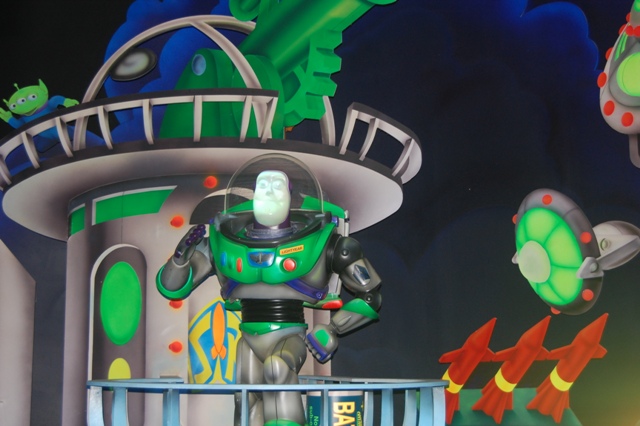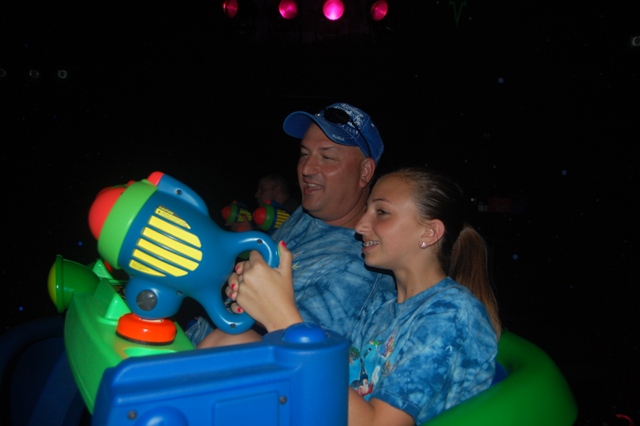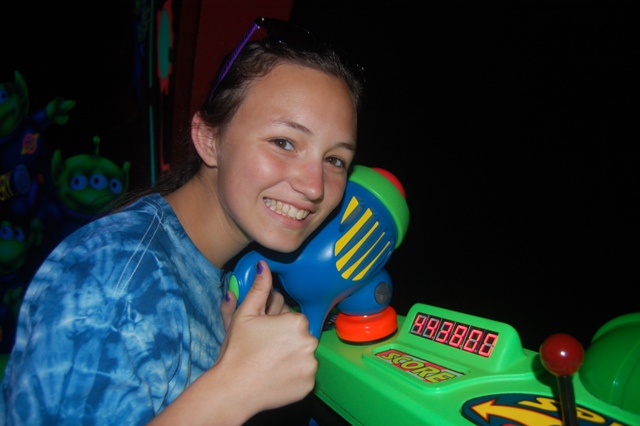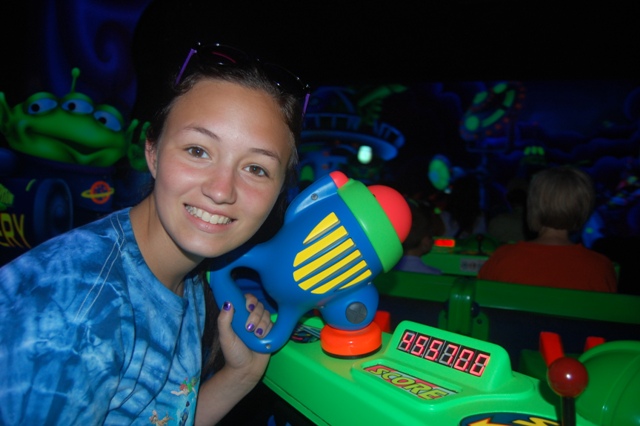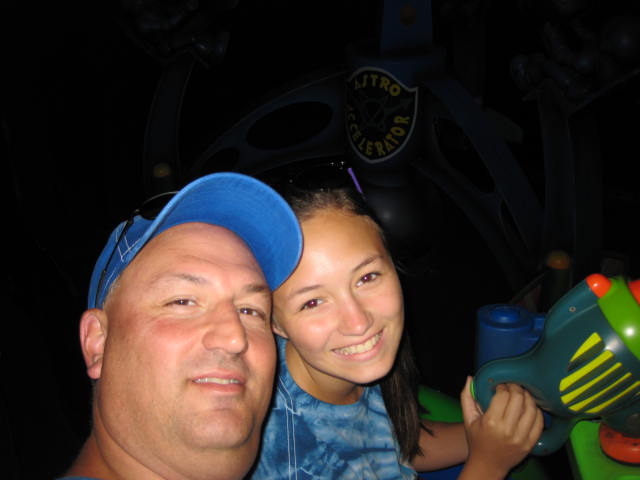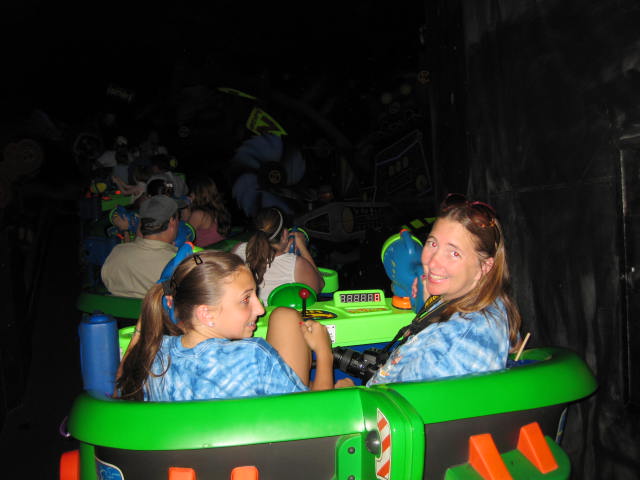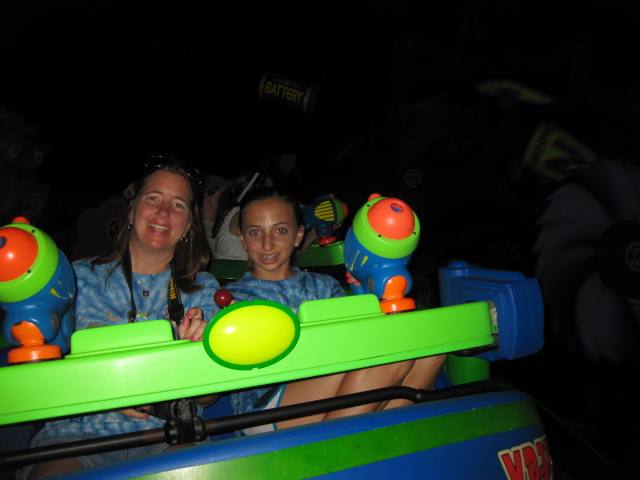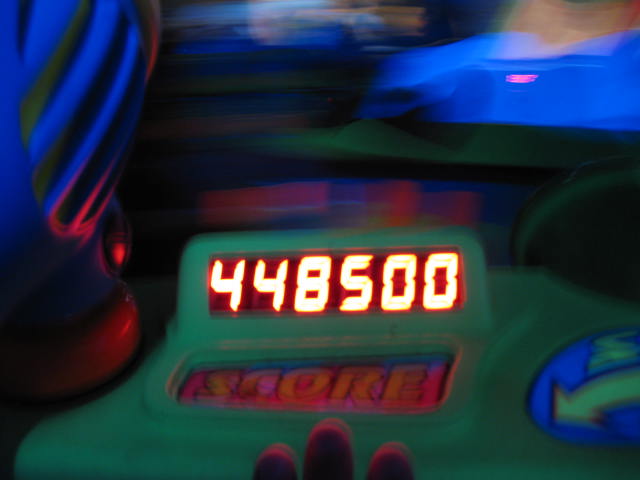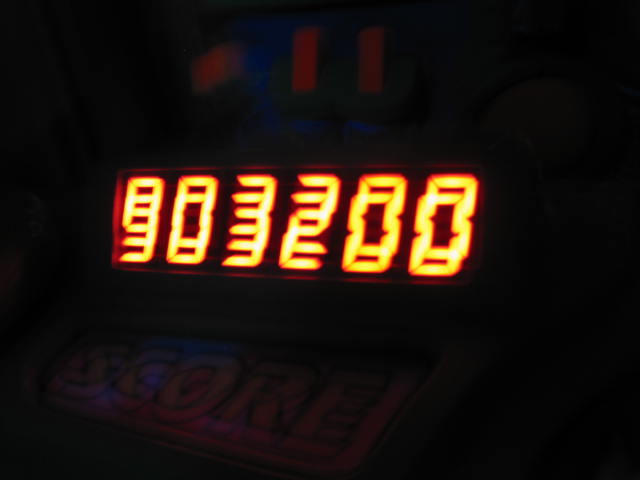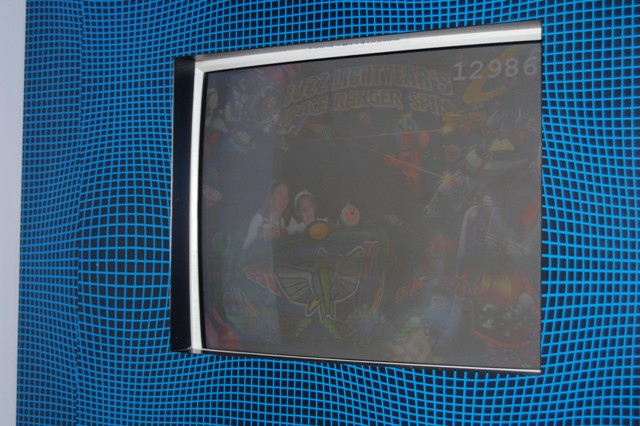 July 2009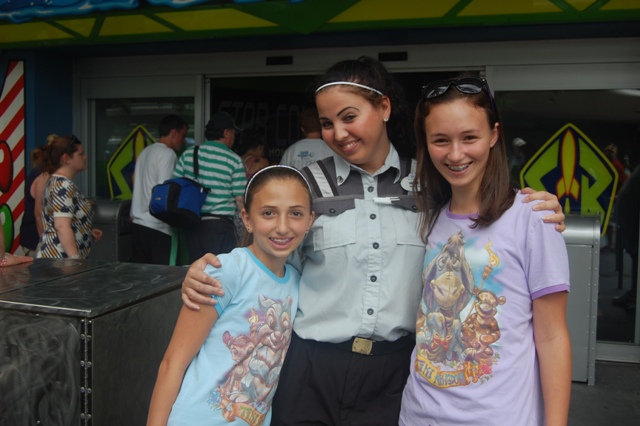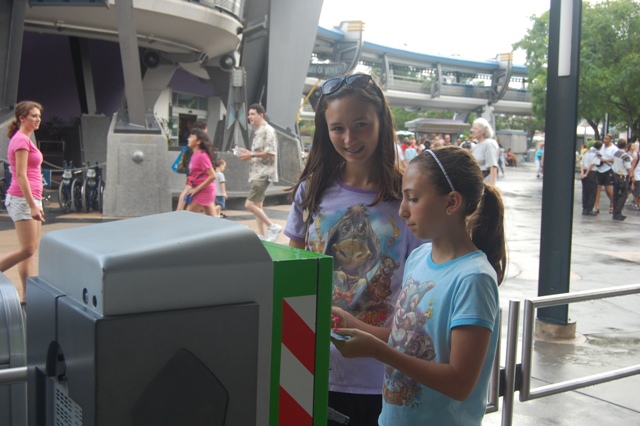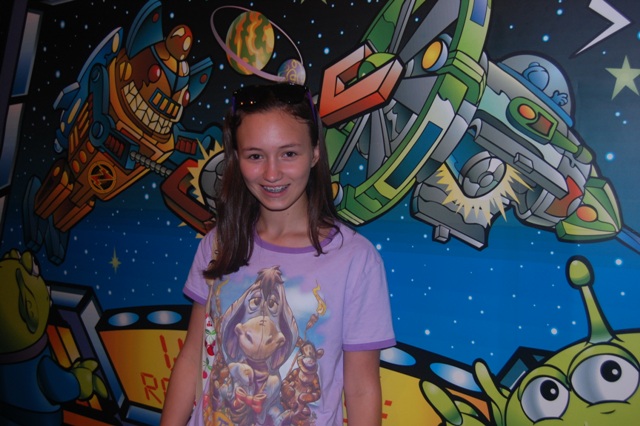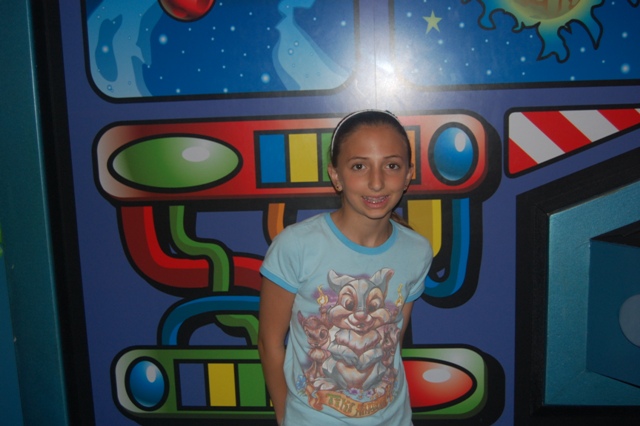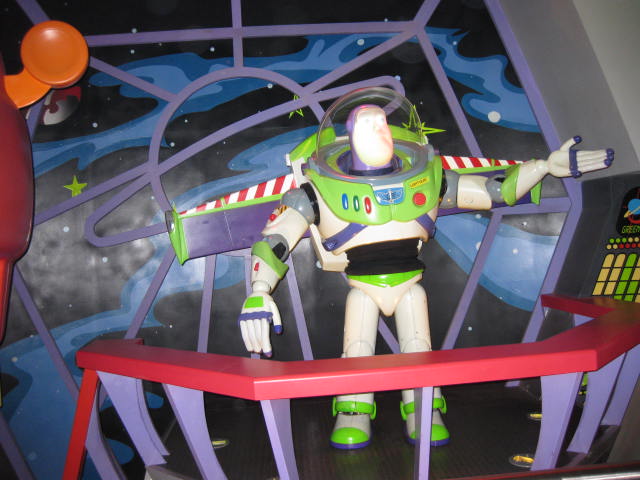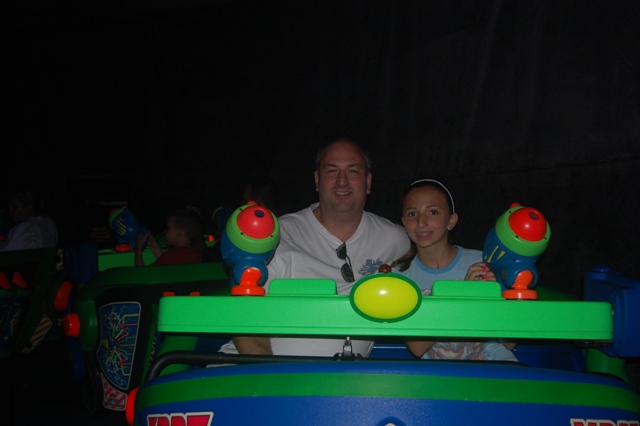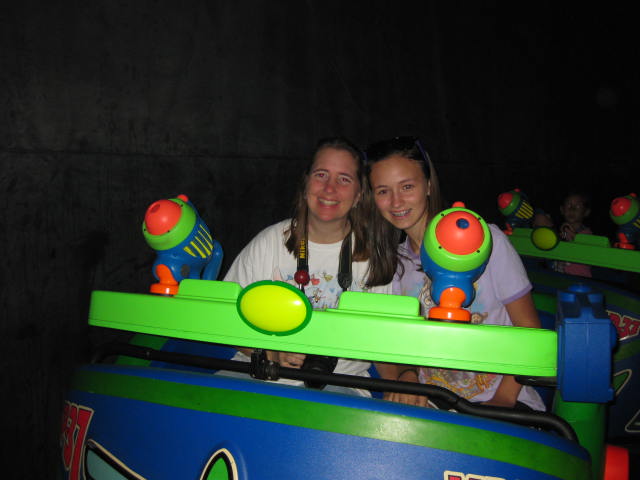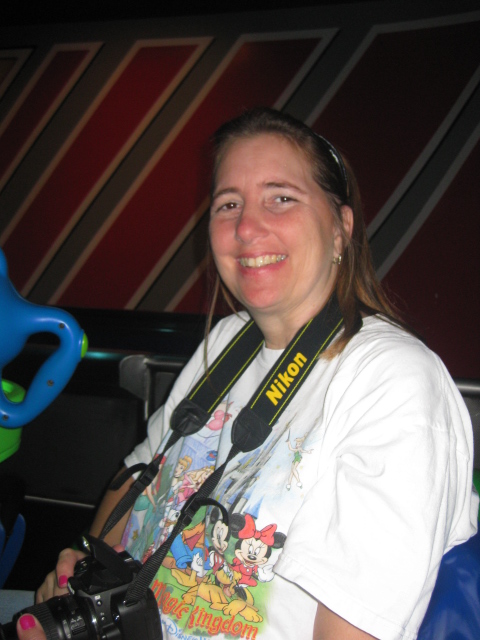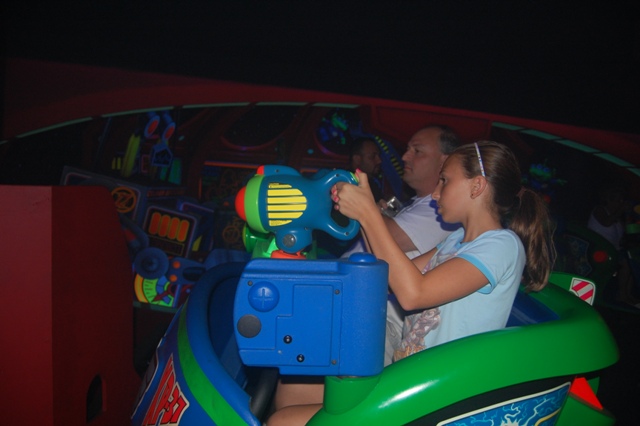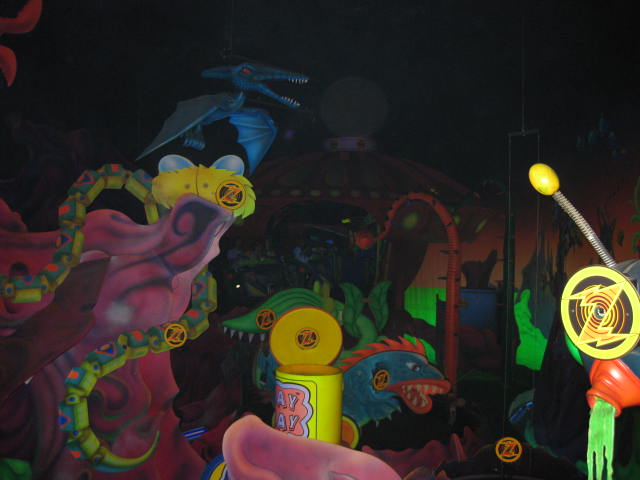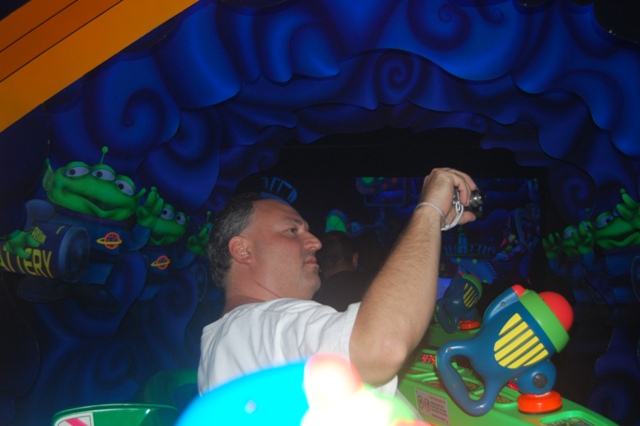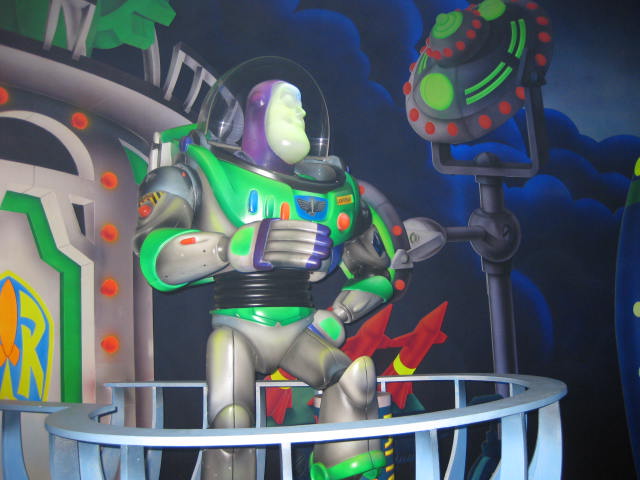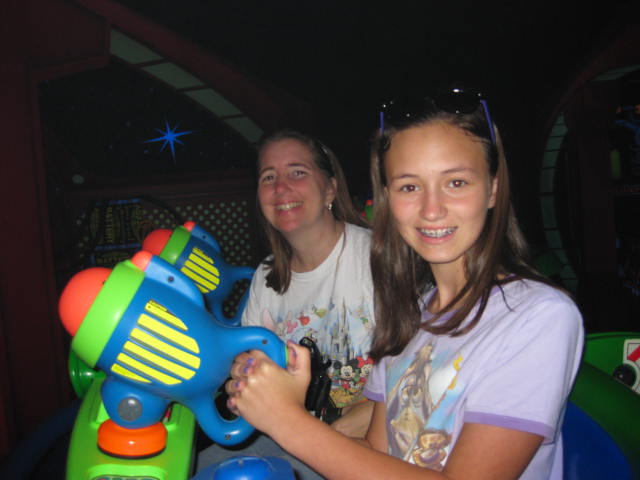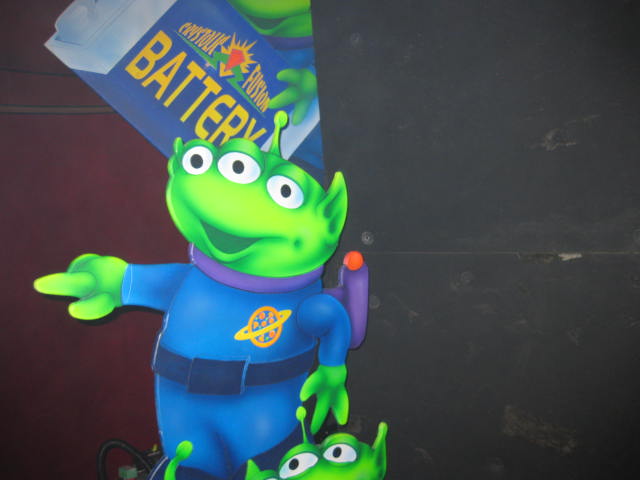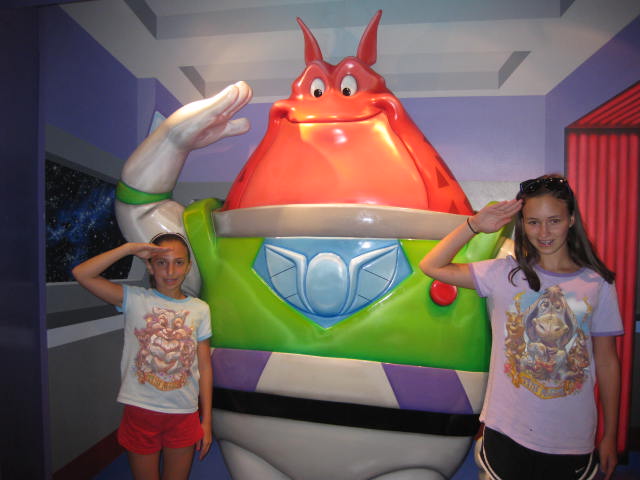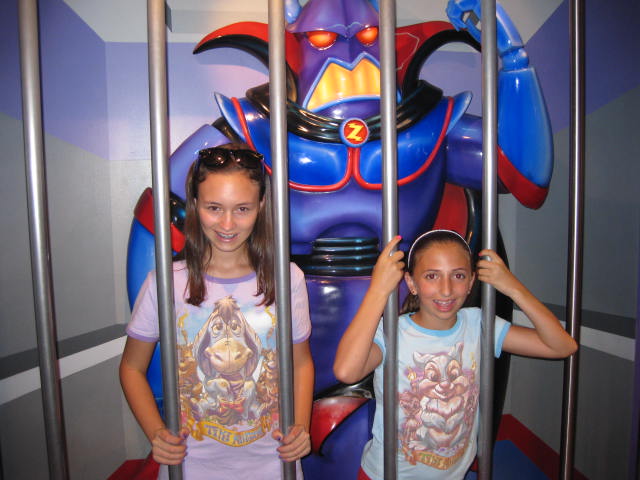 July 2008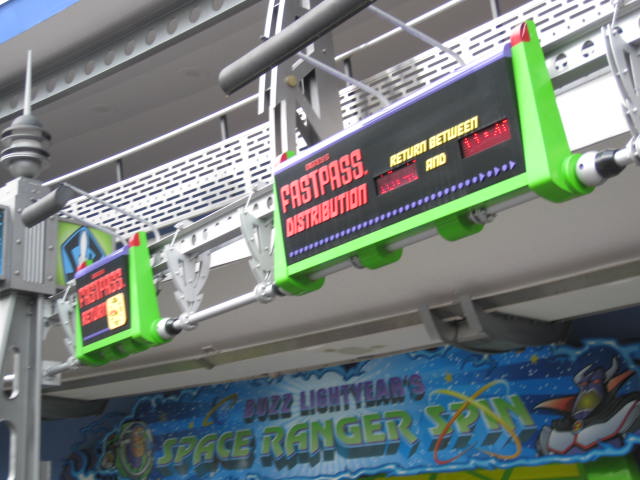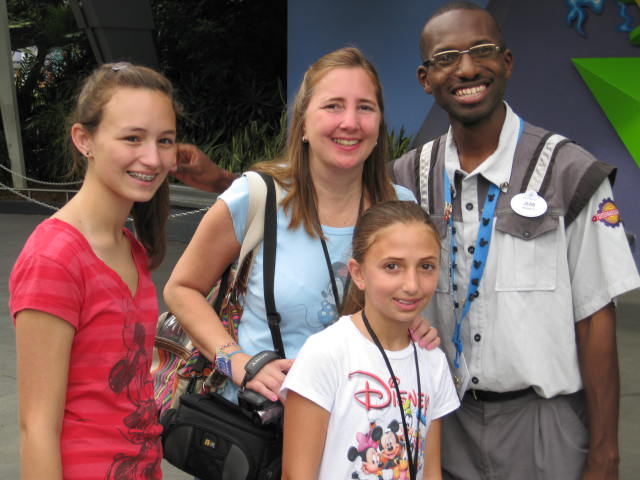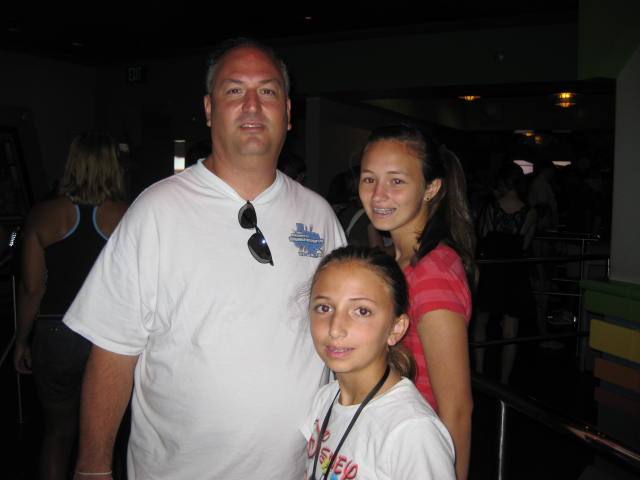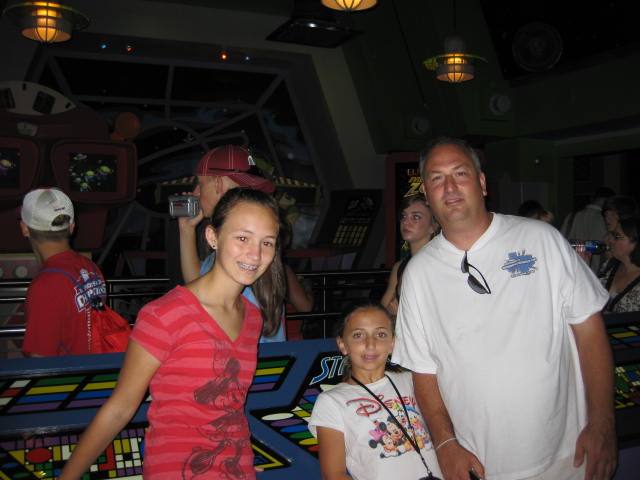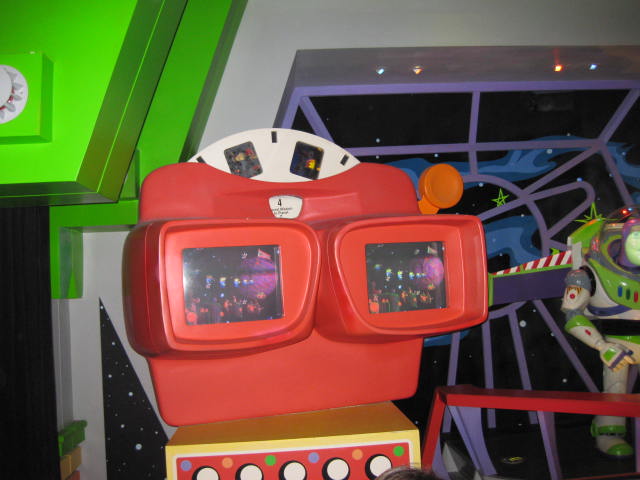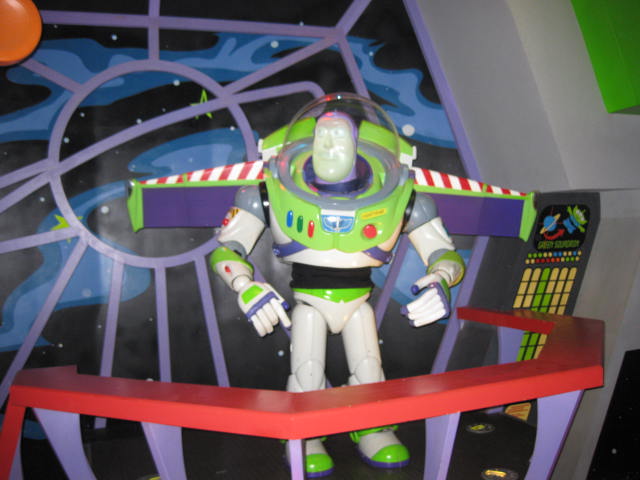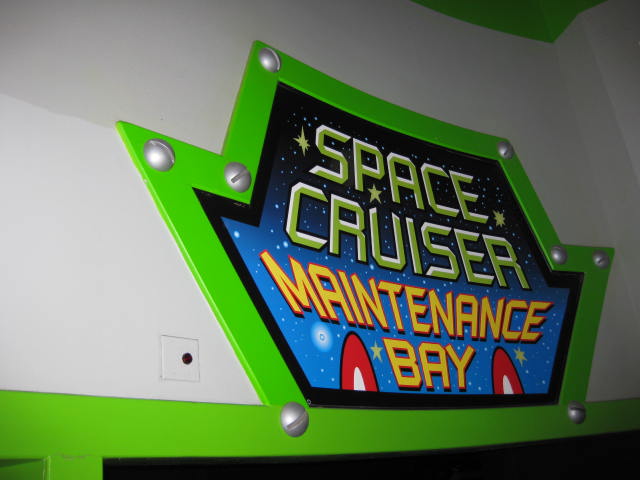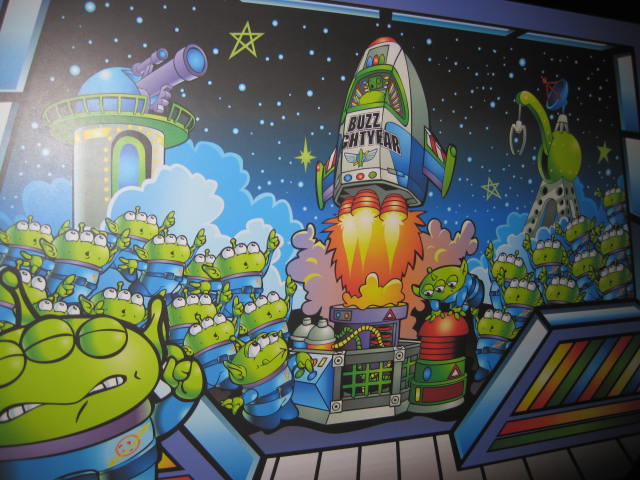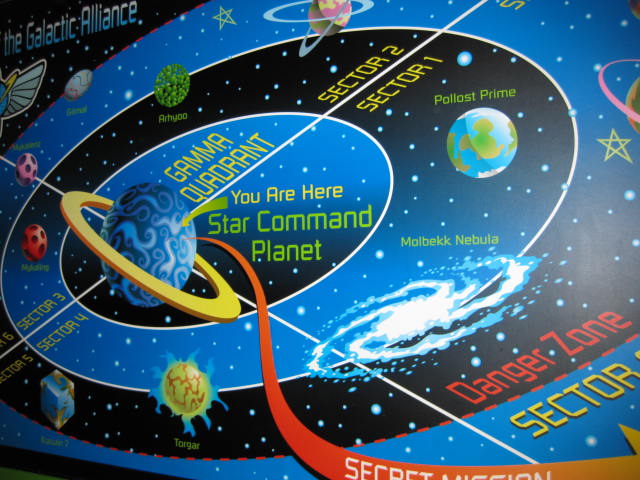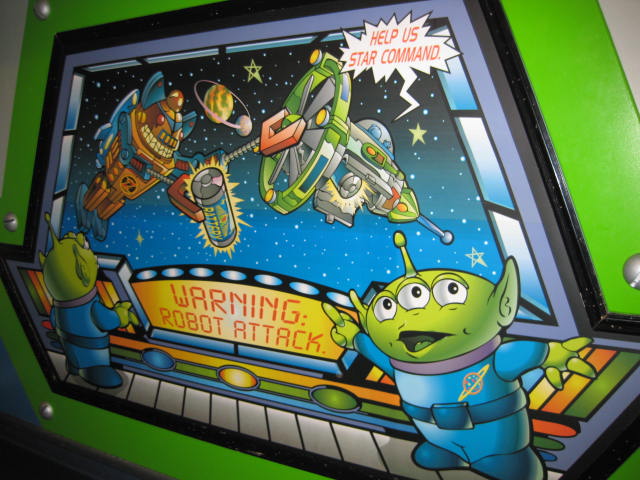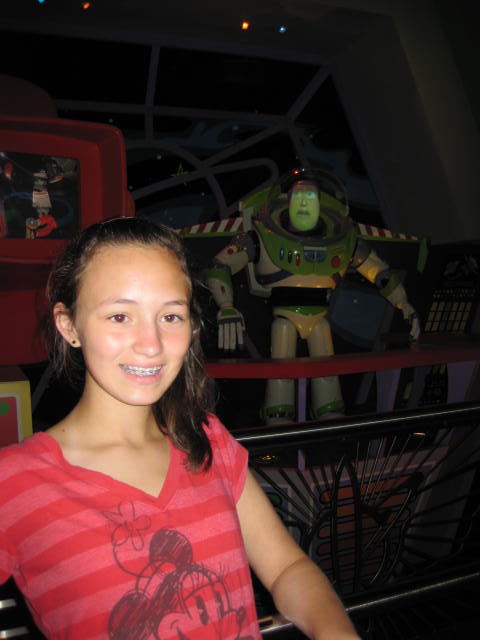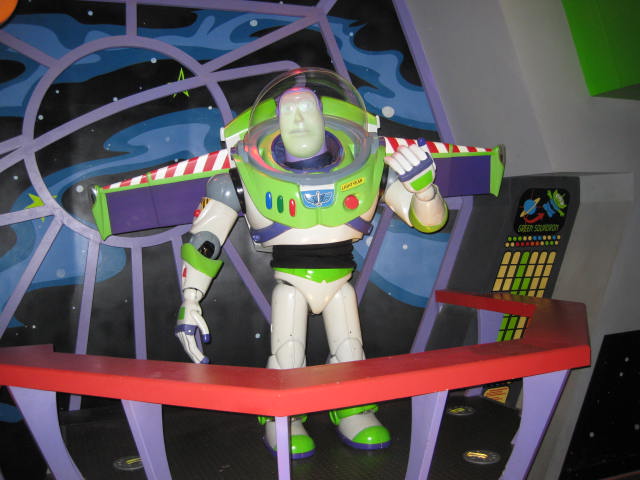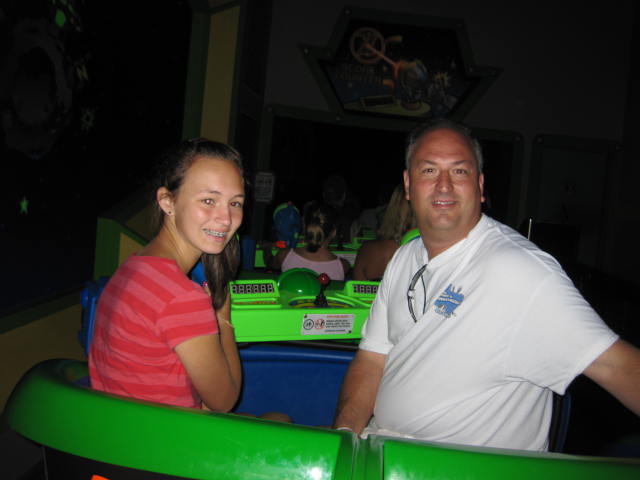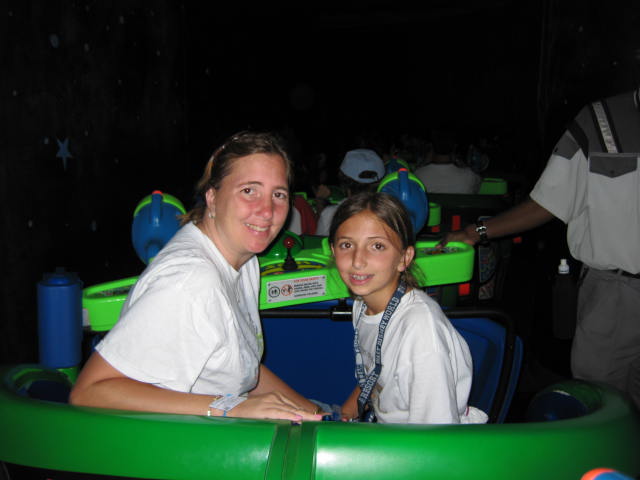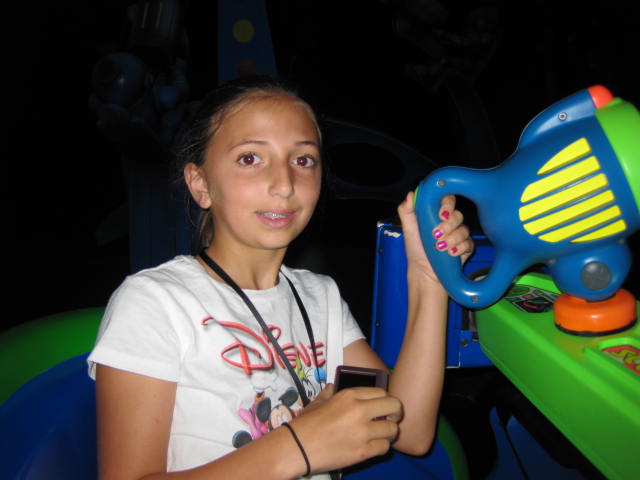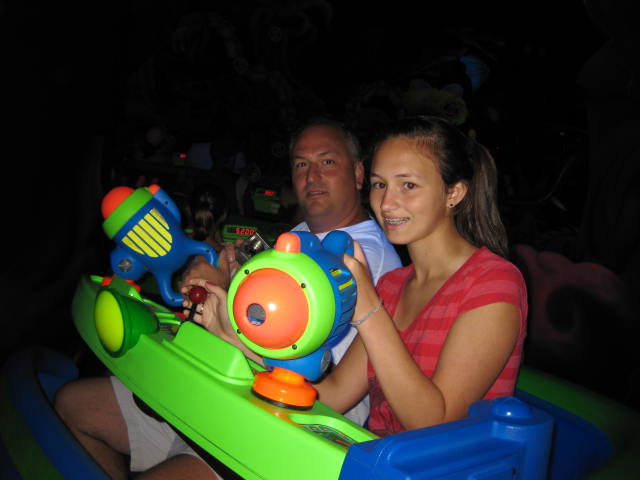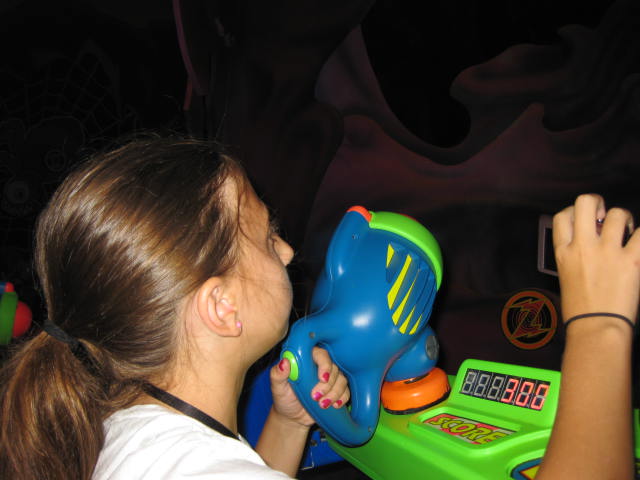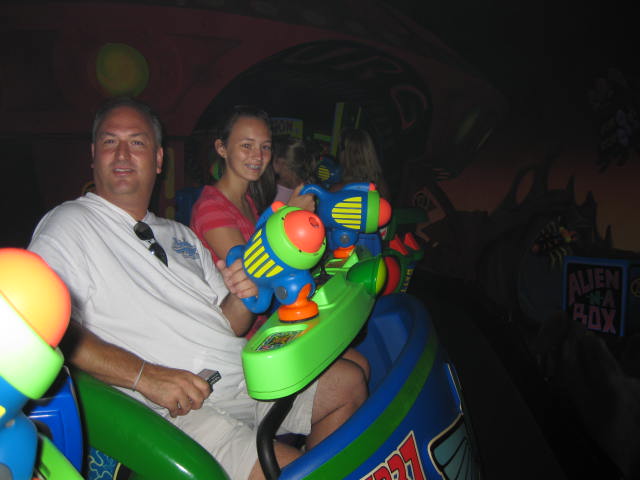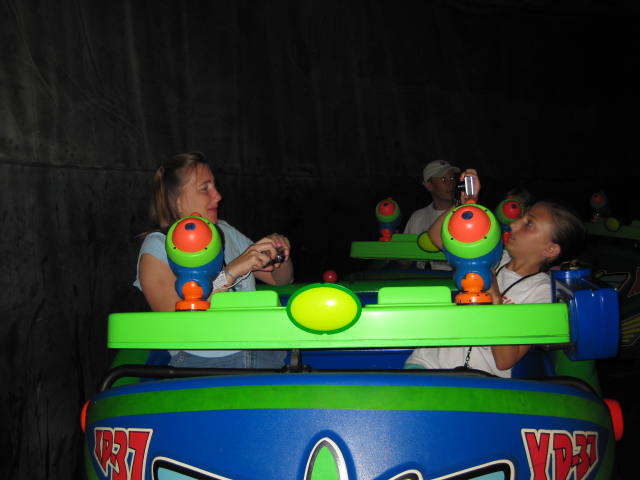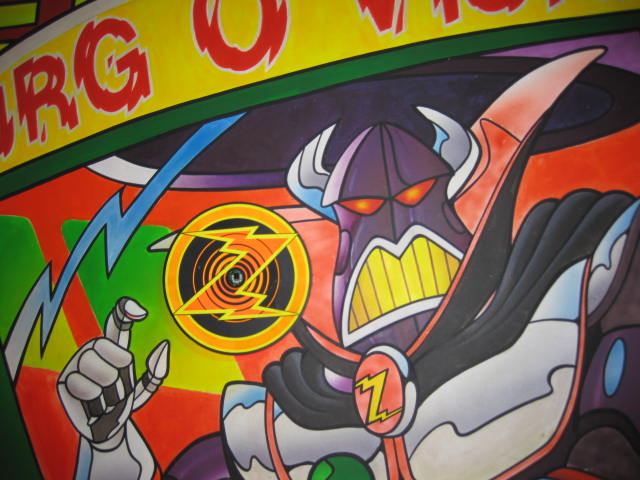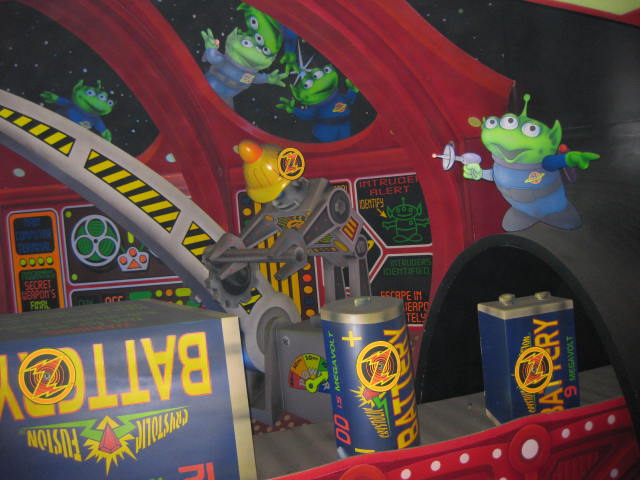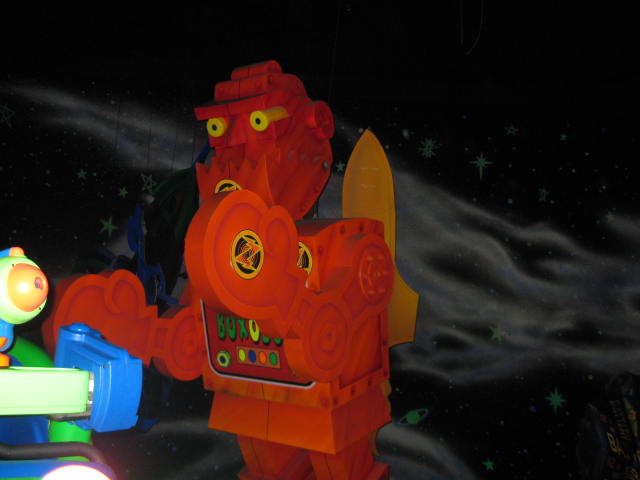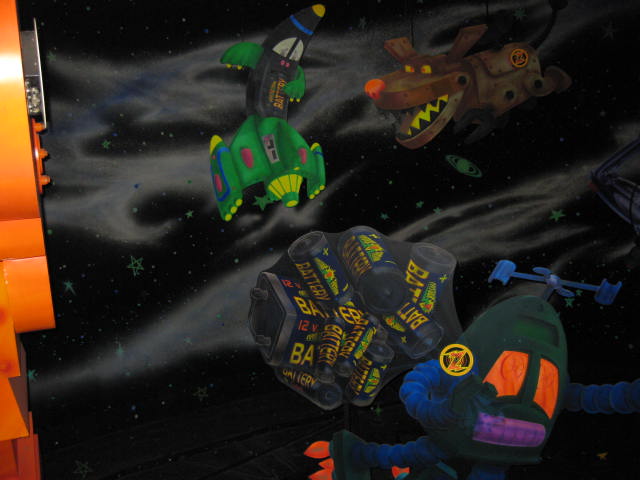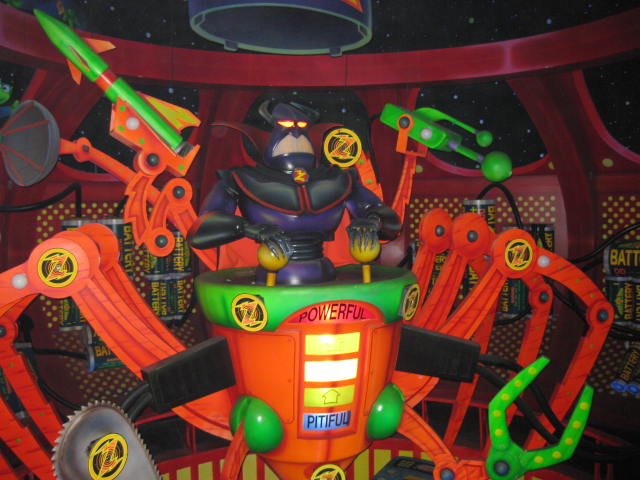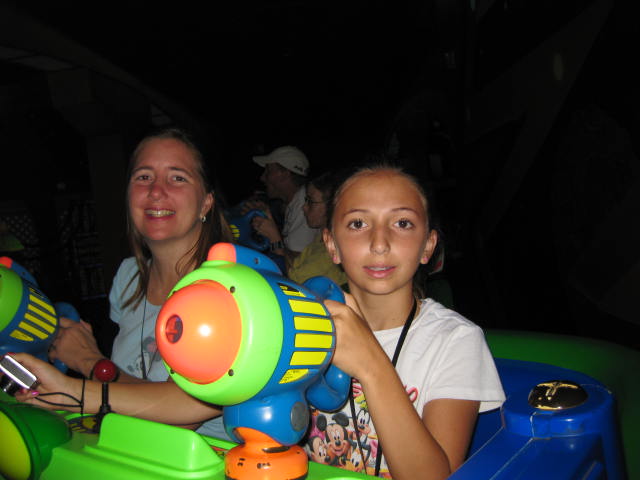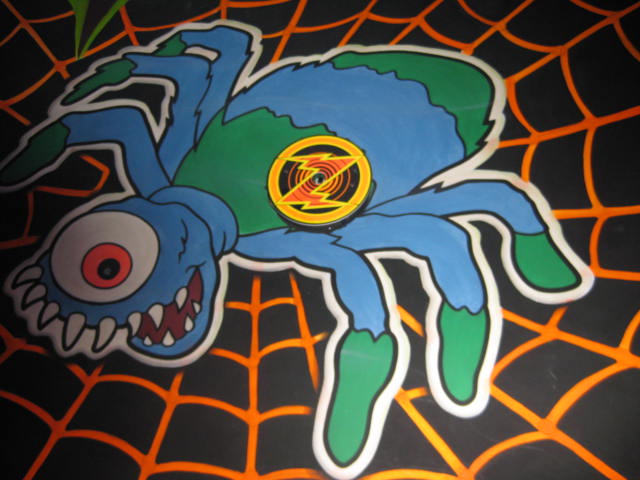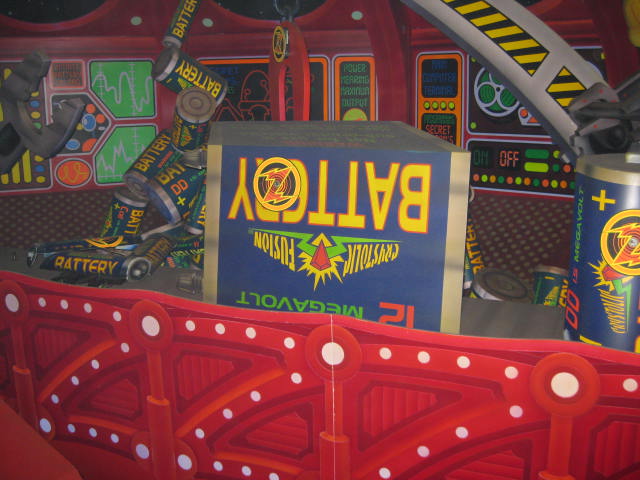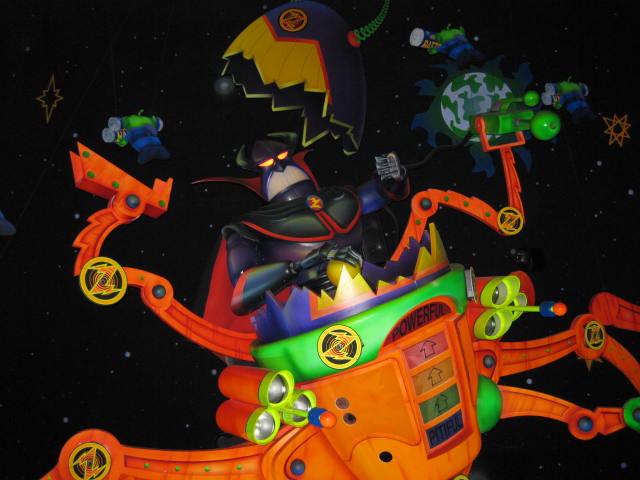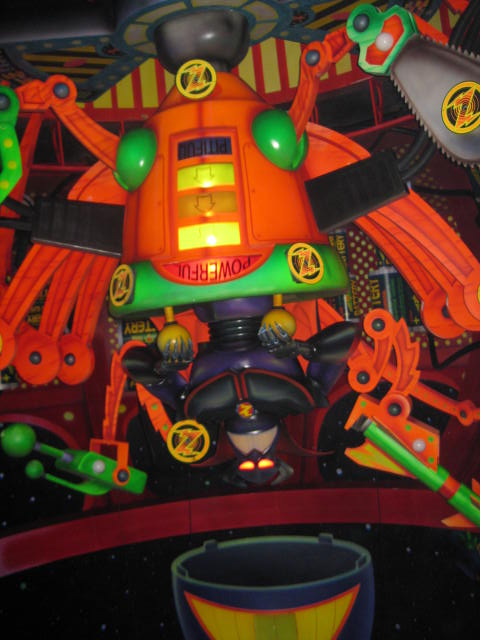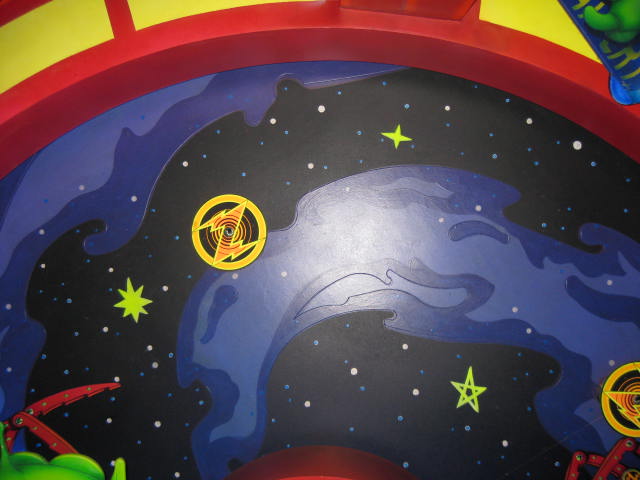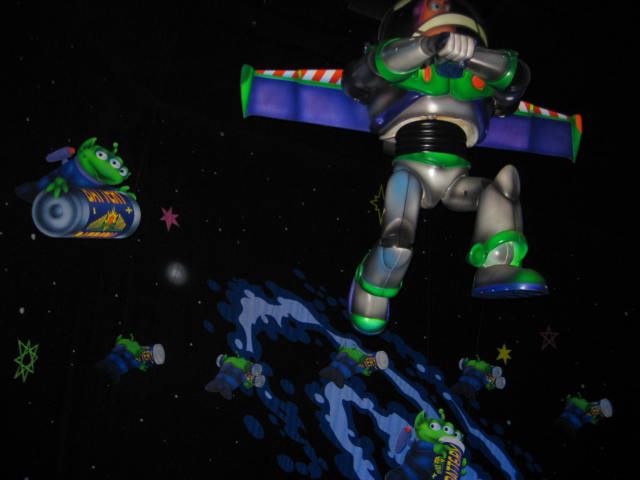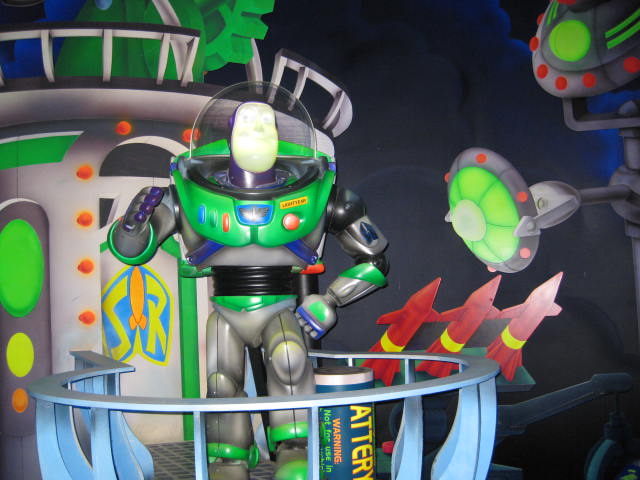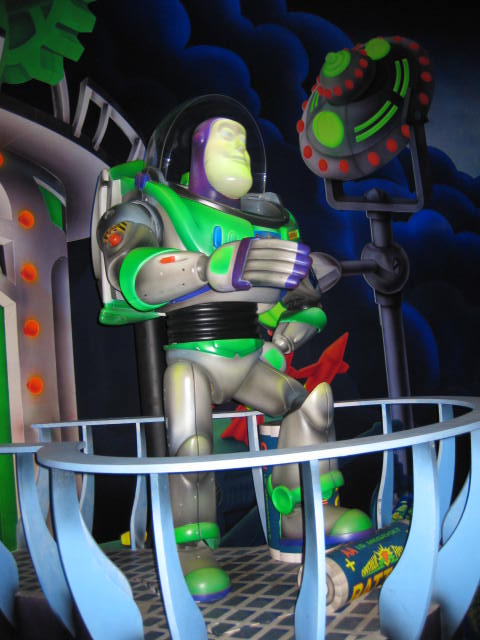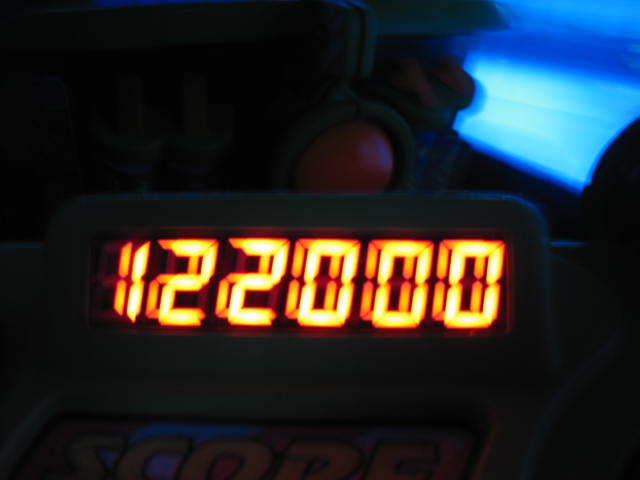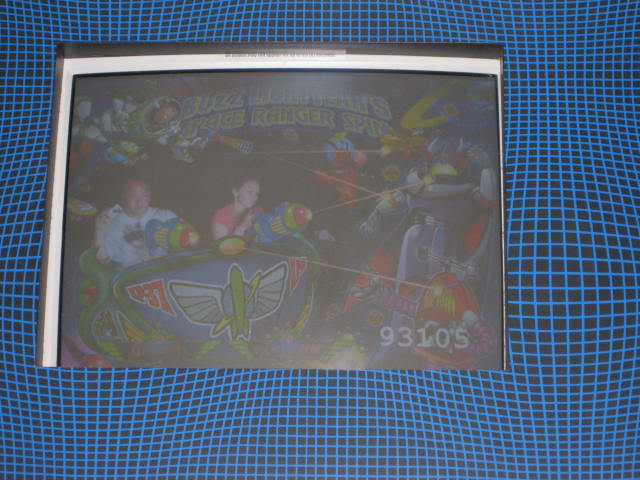 July 2007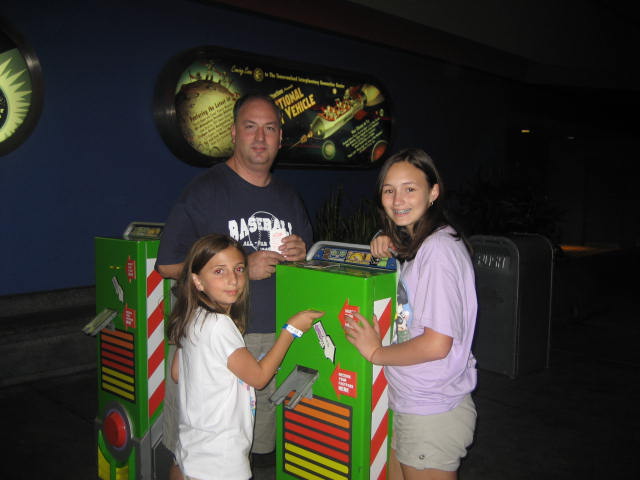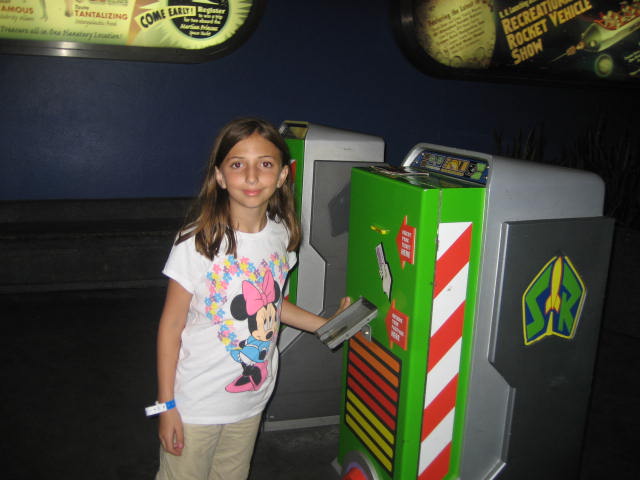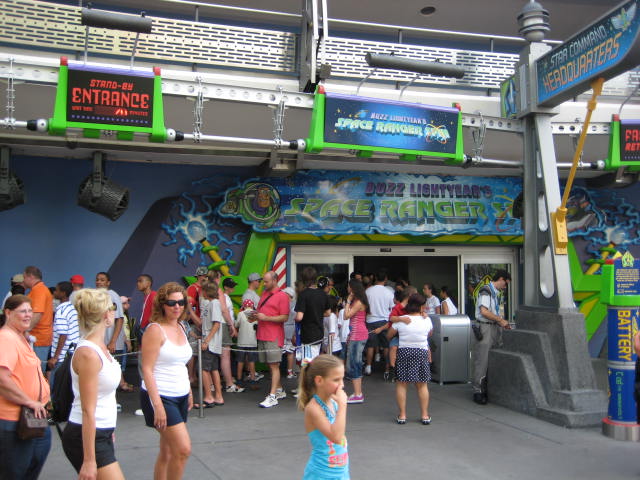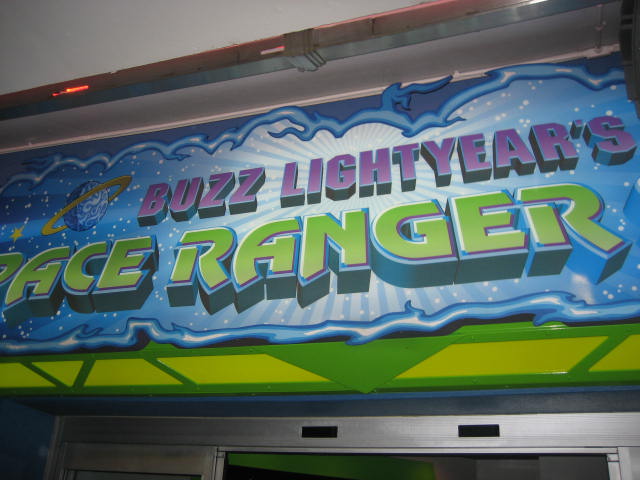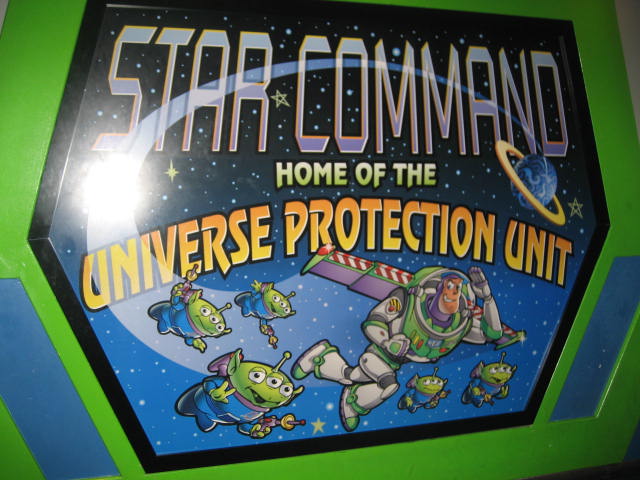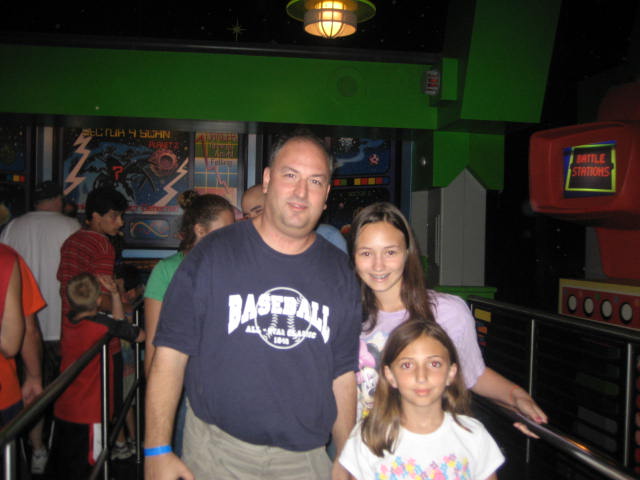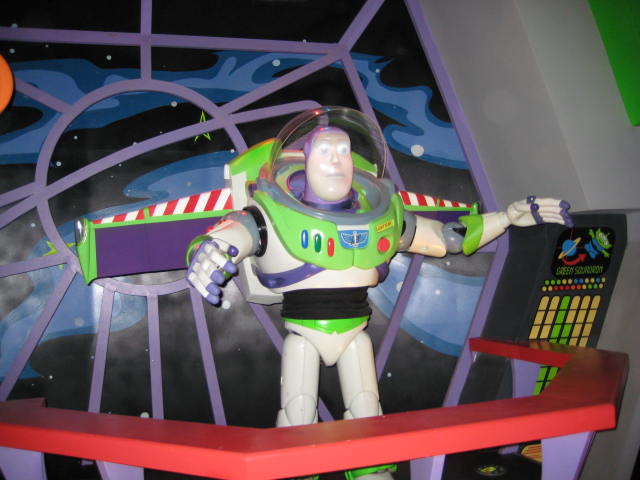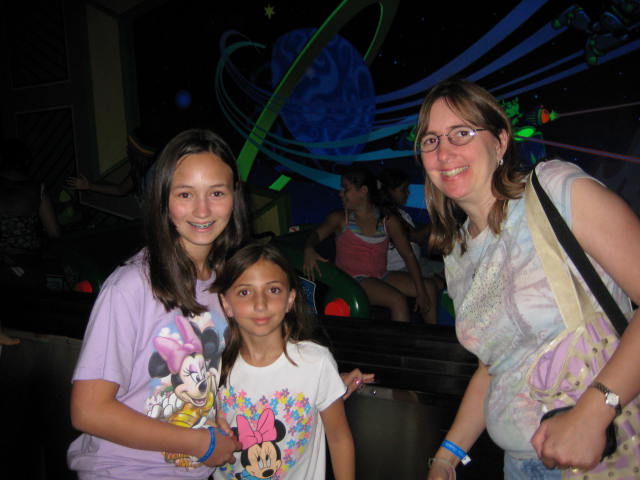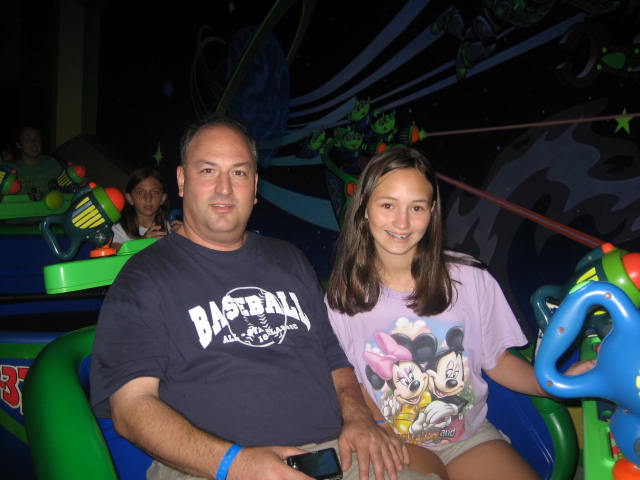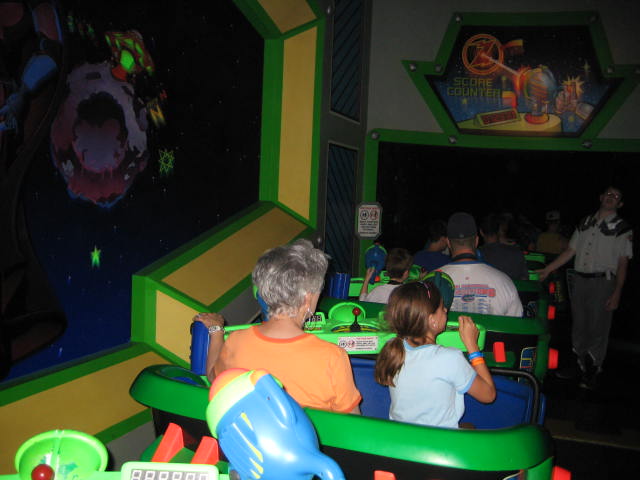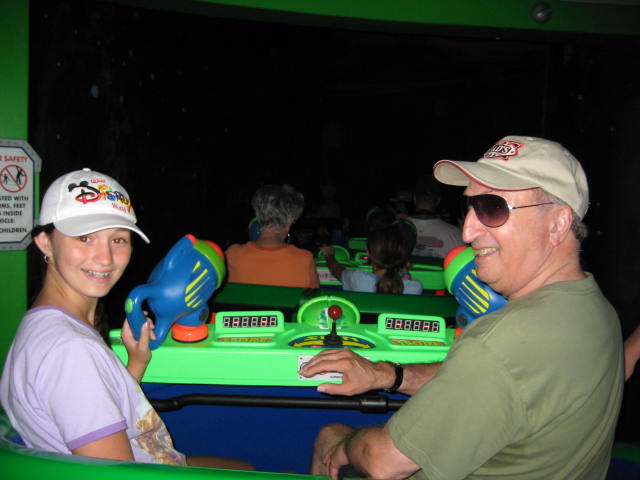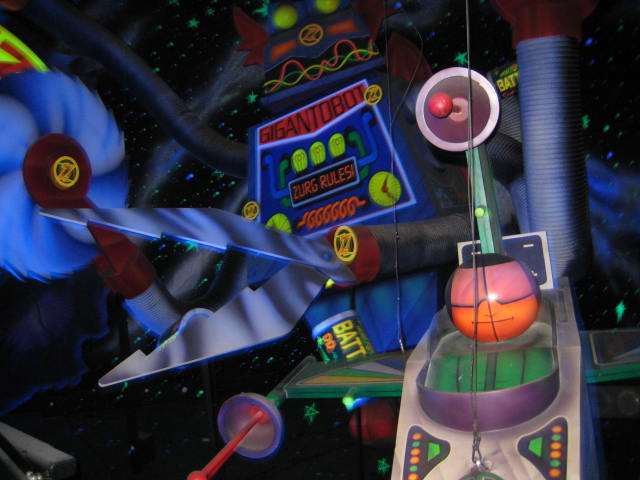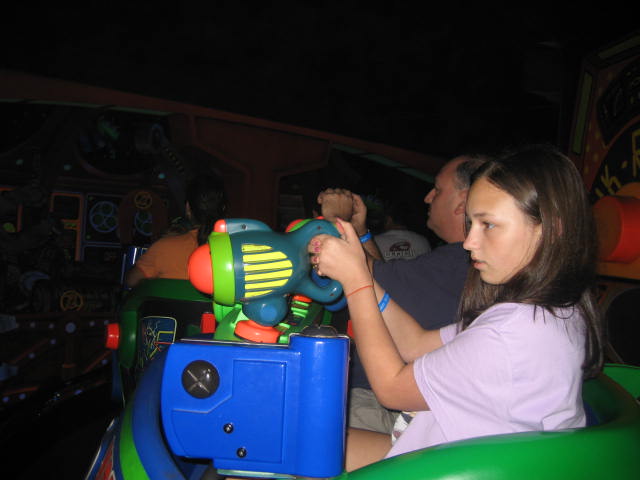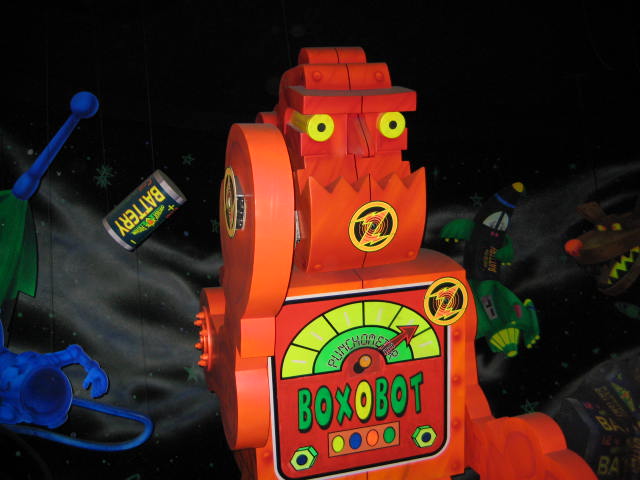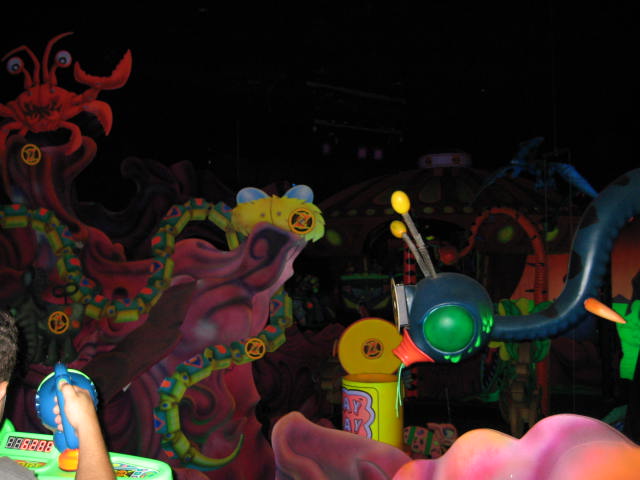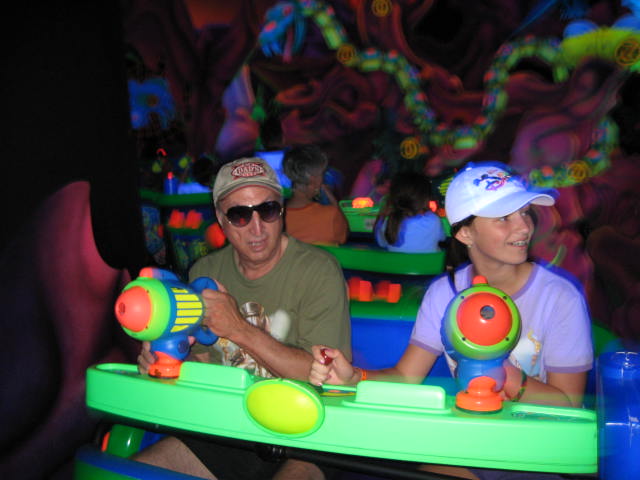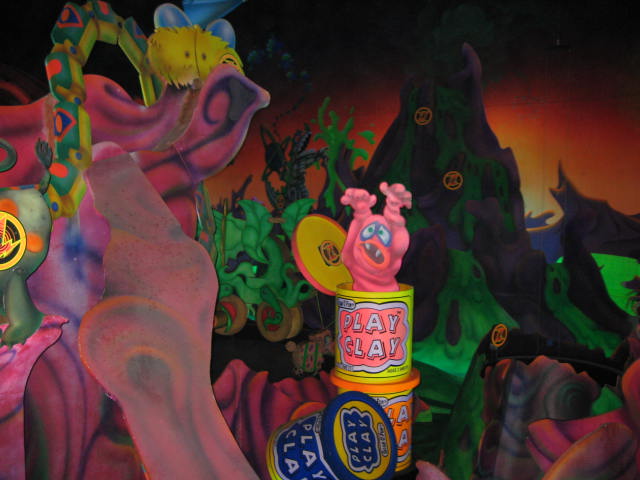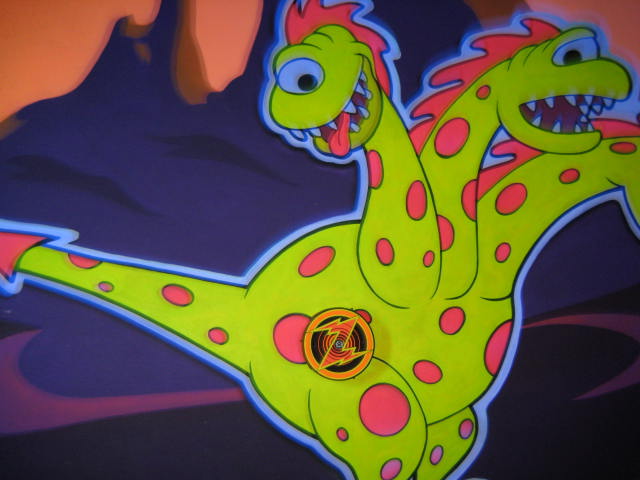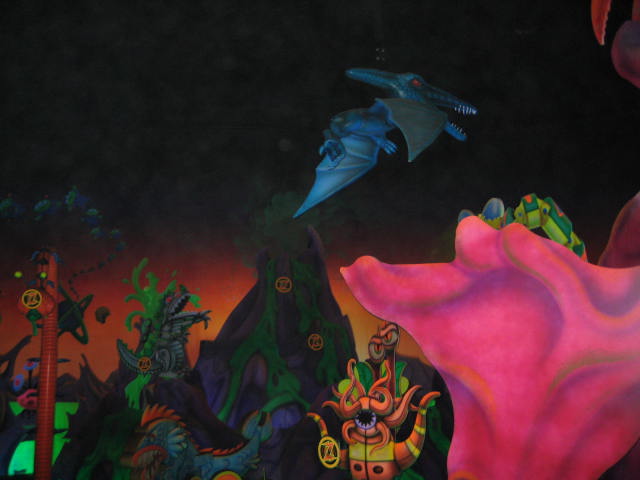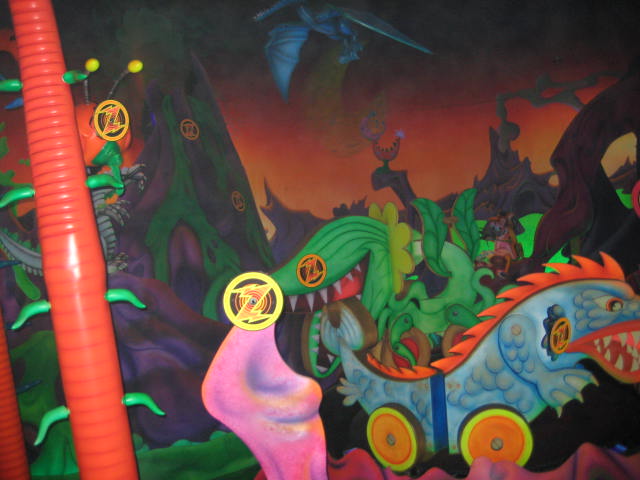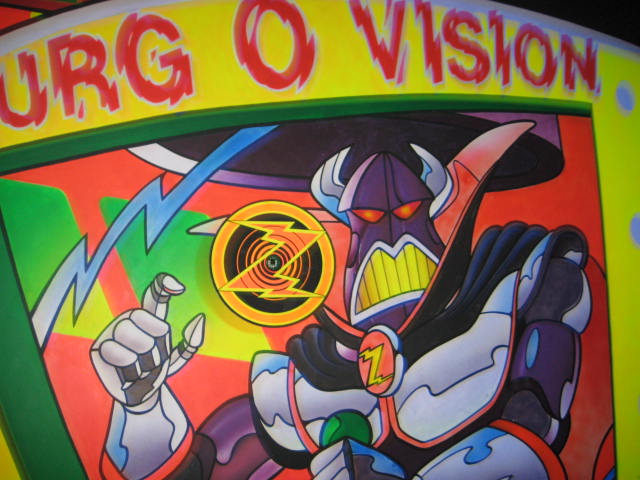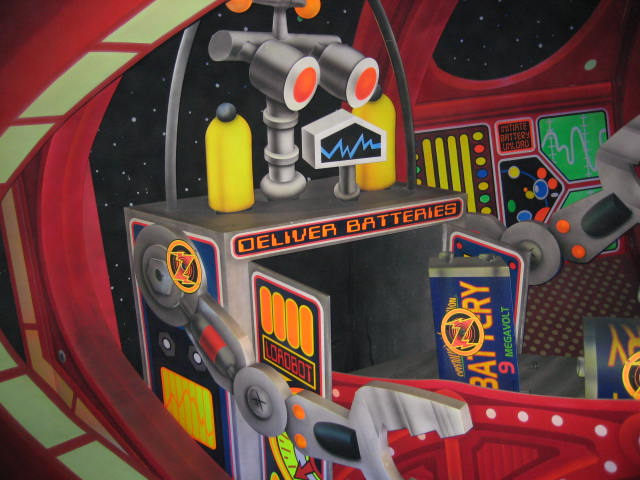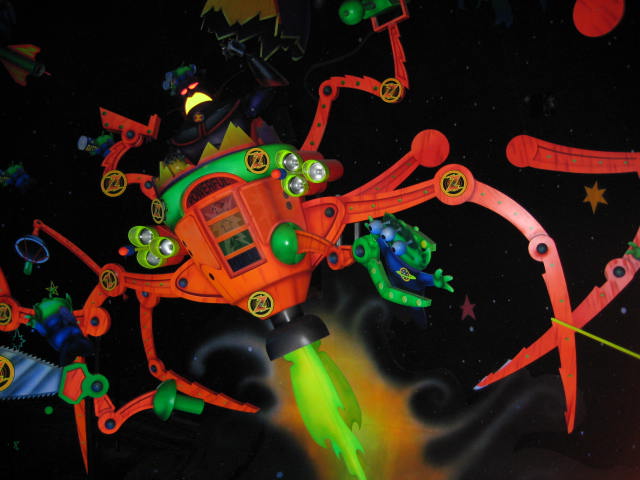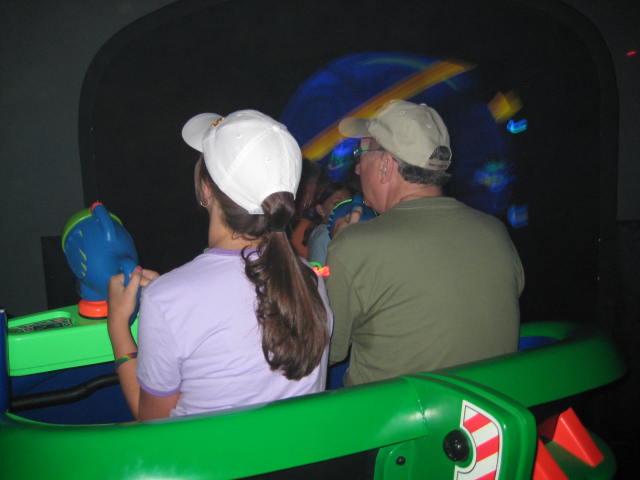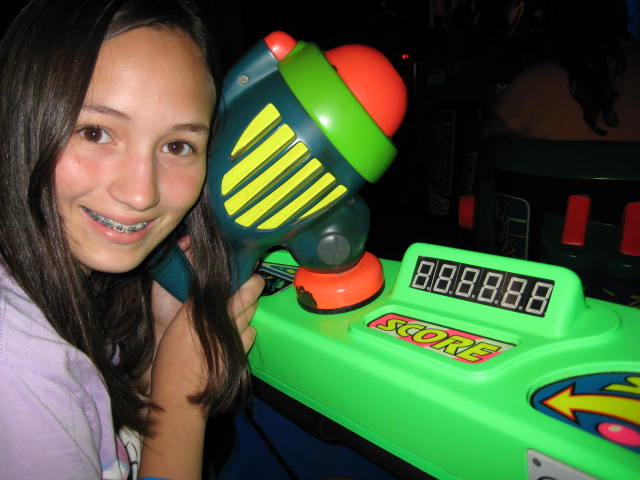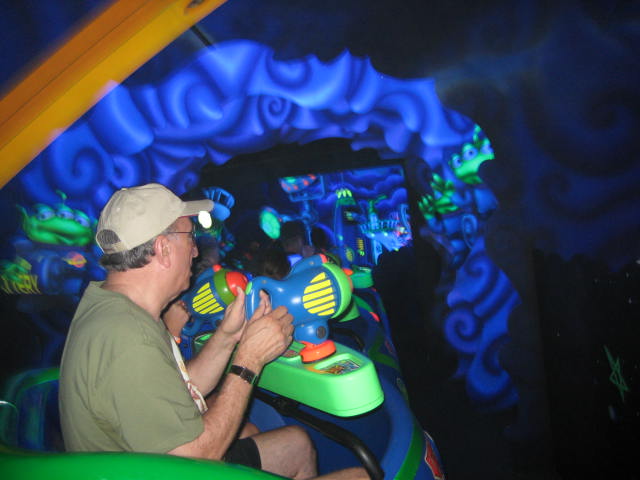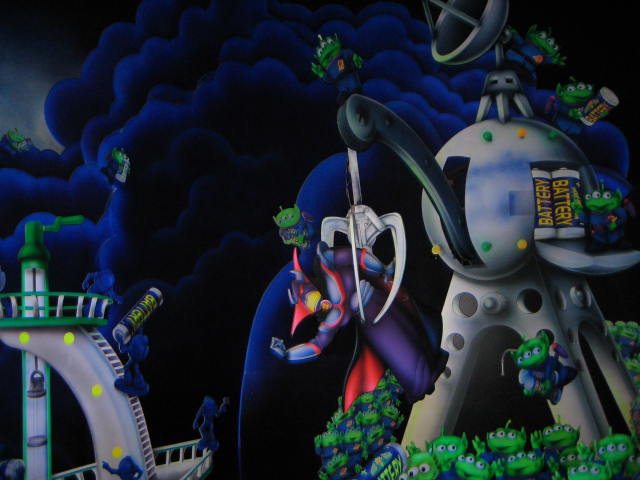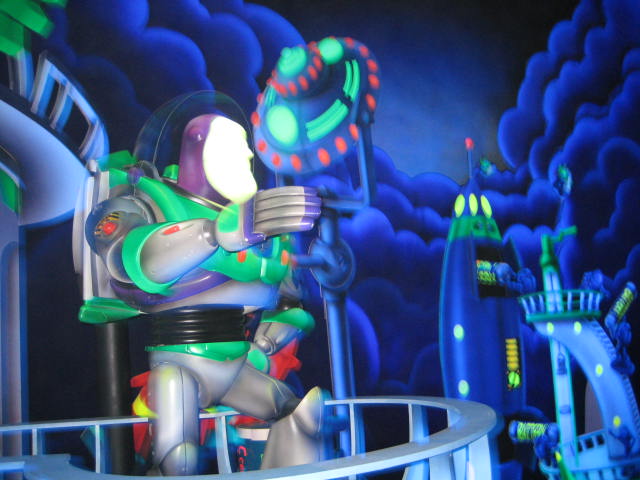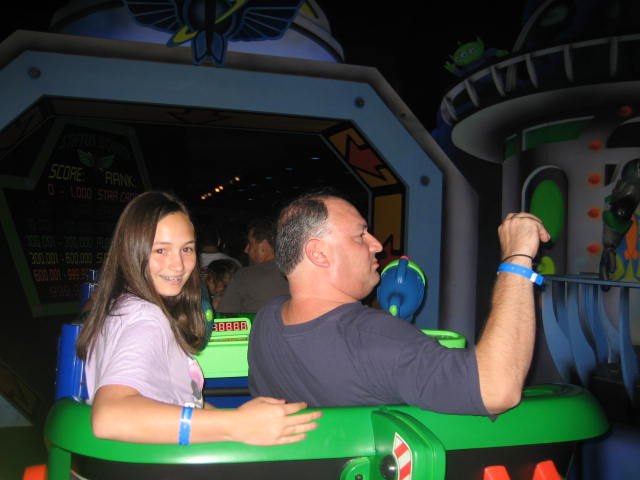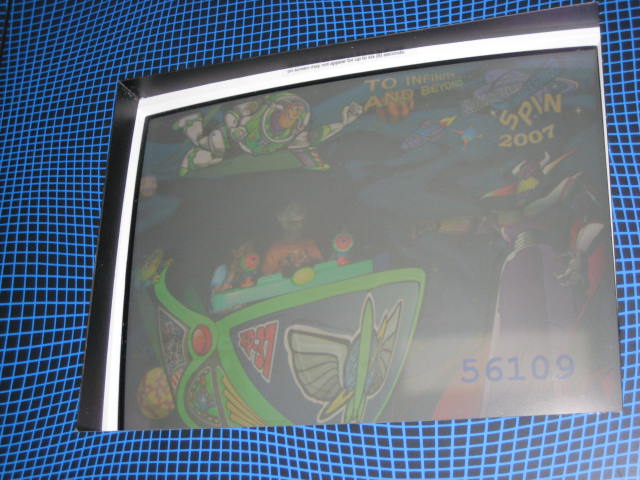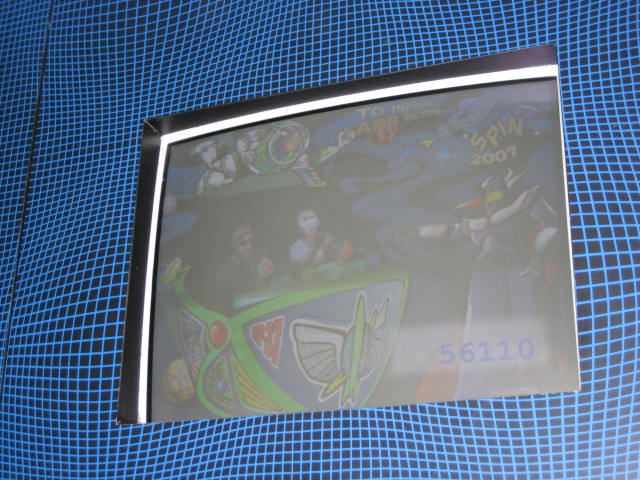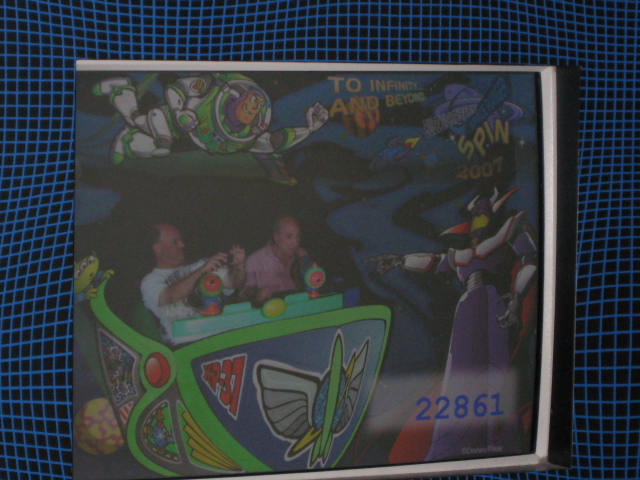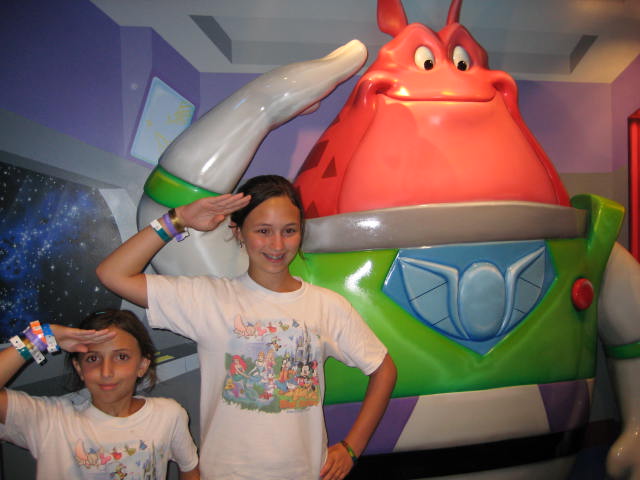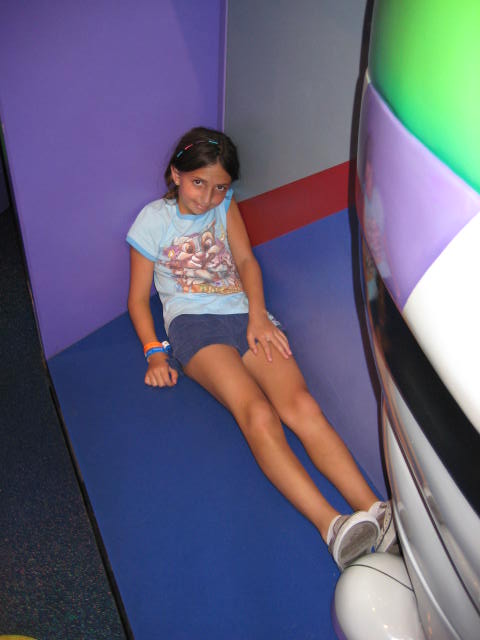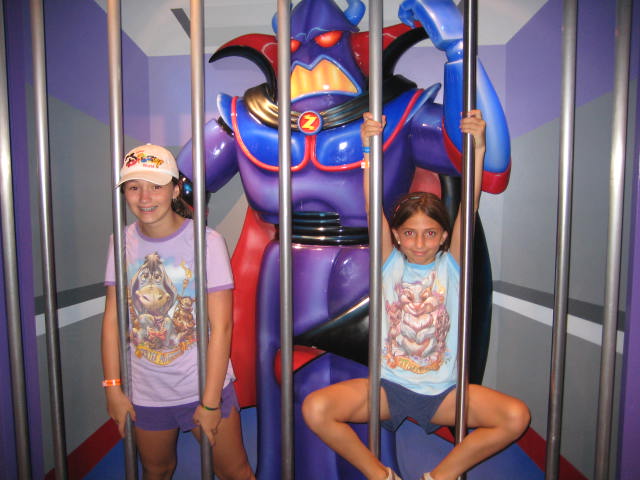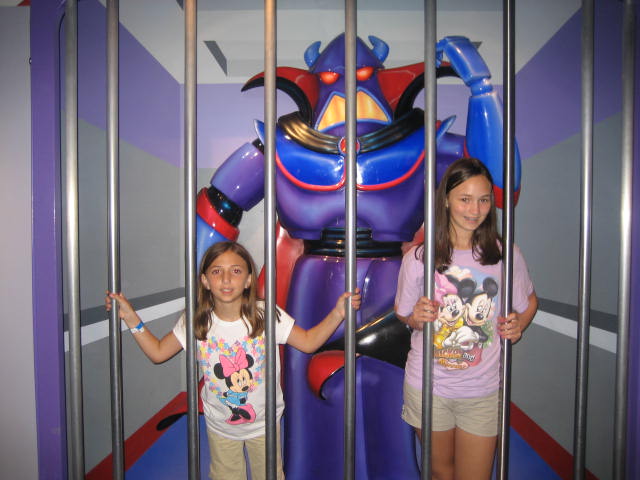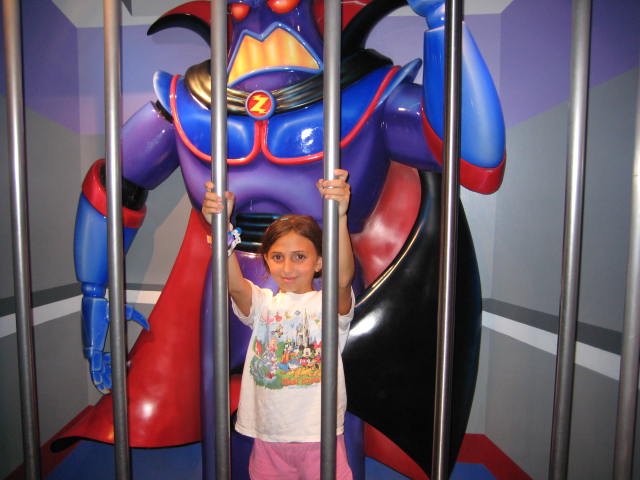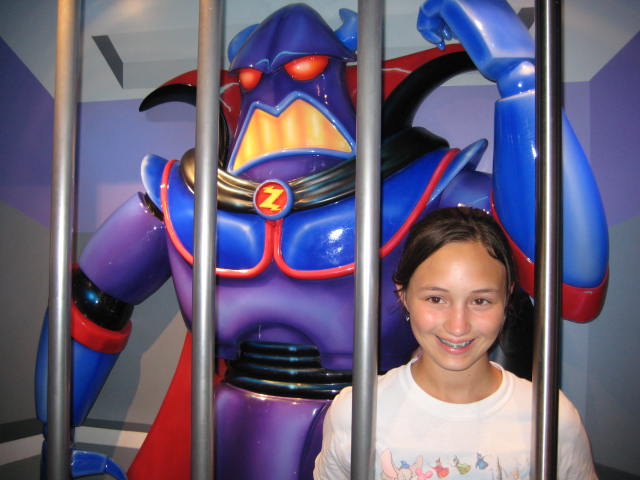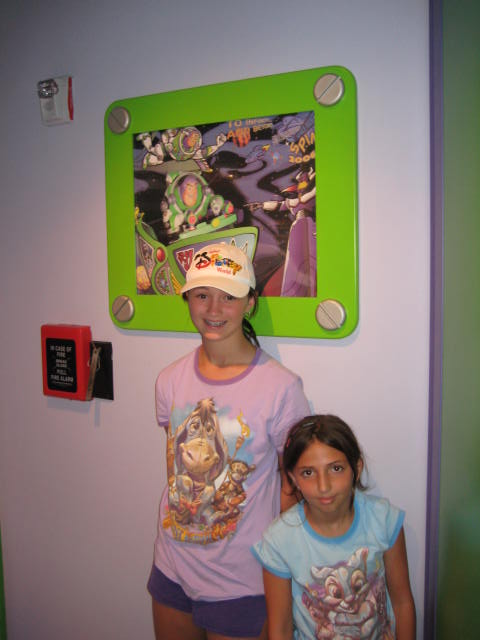 July 2006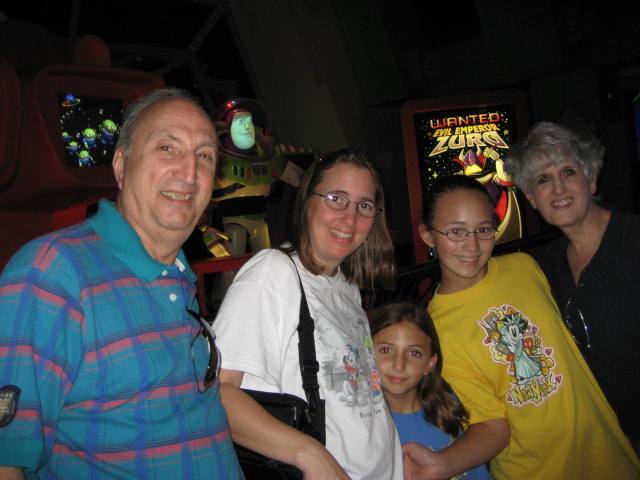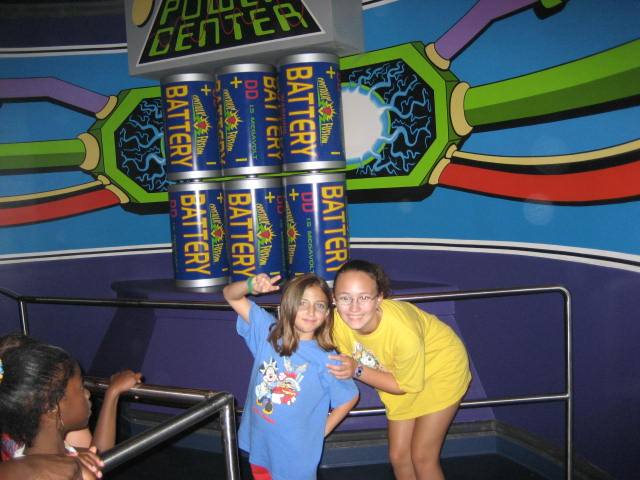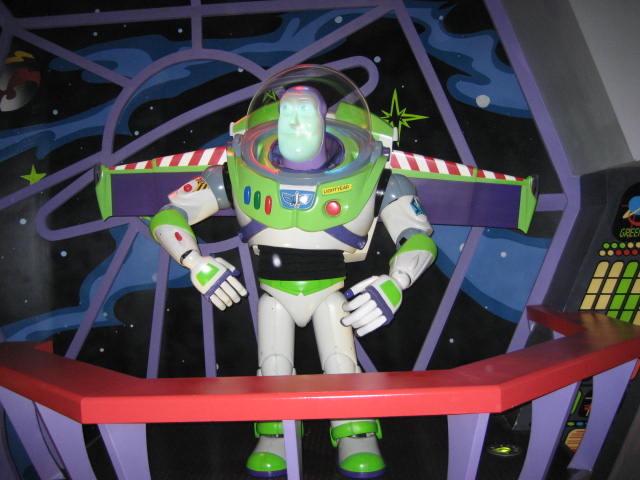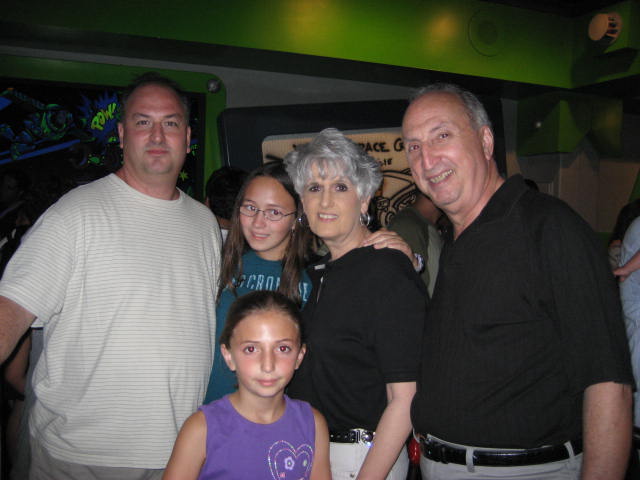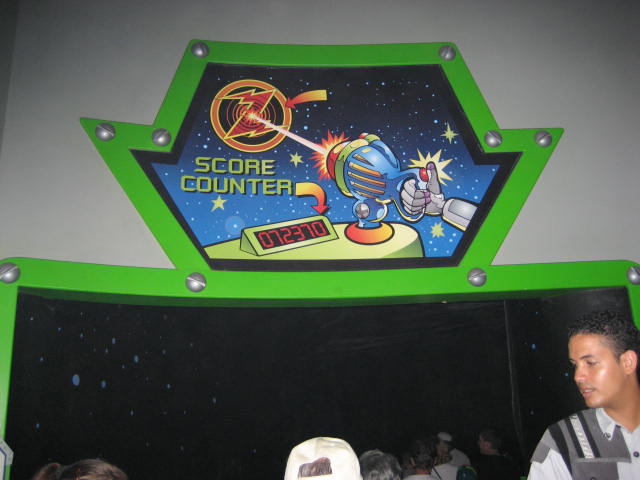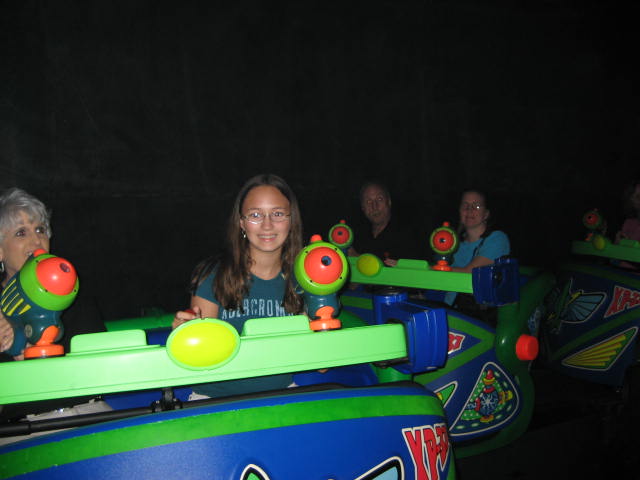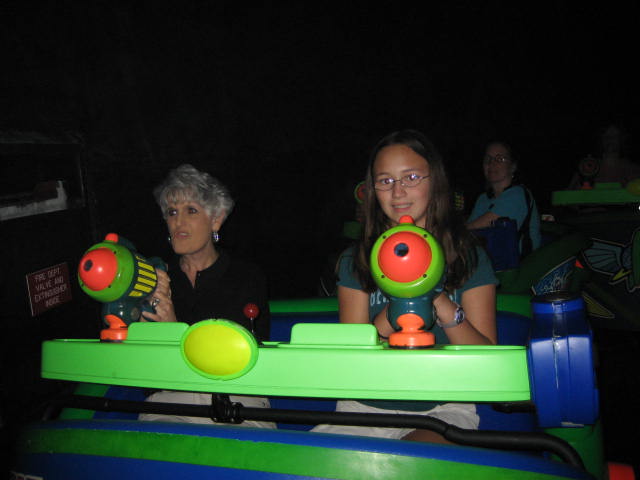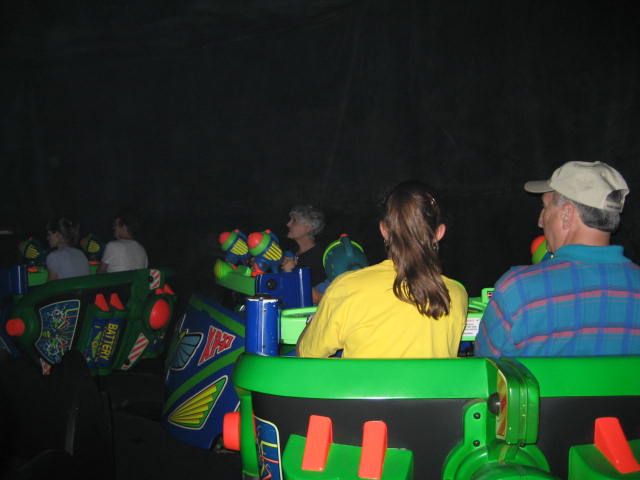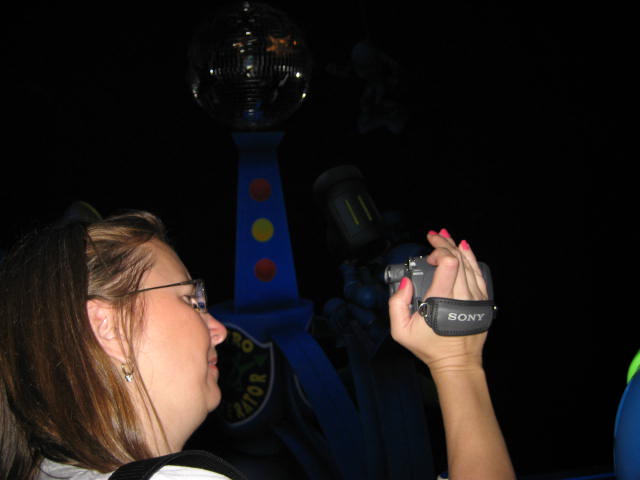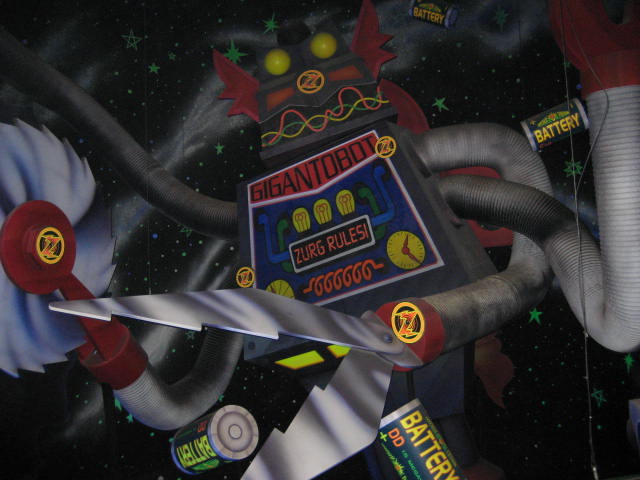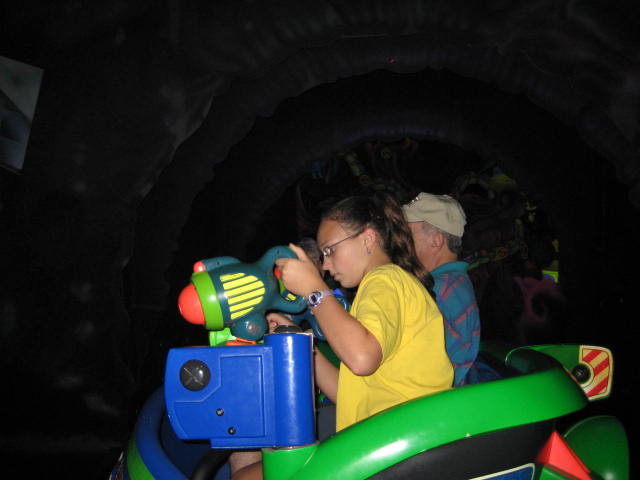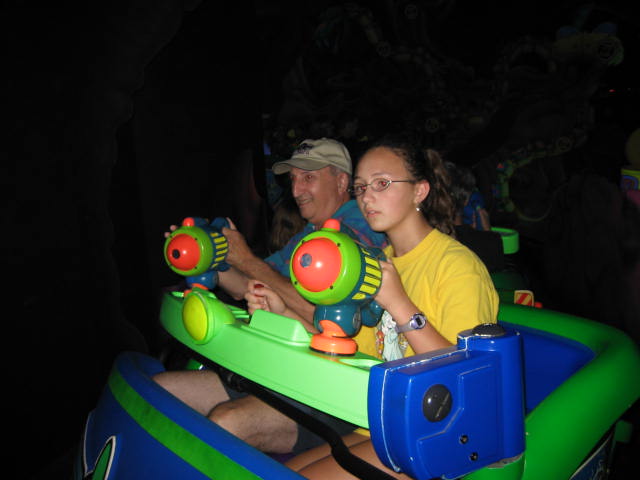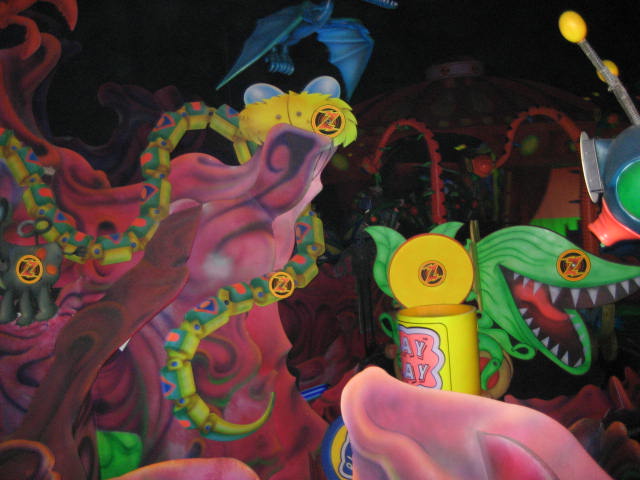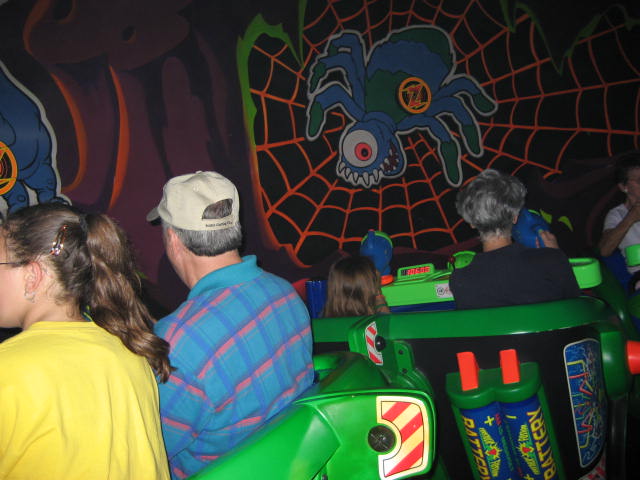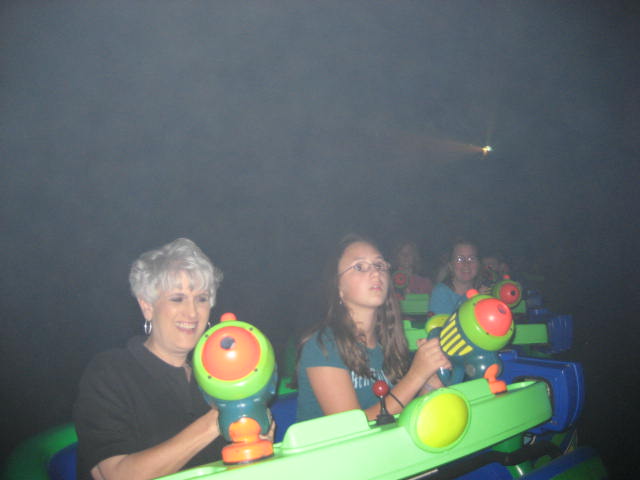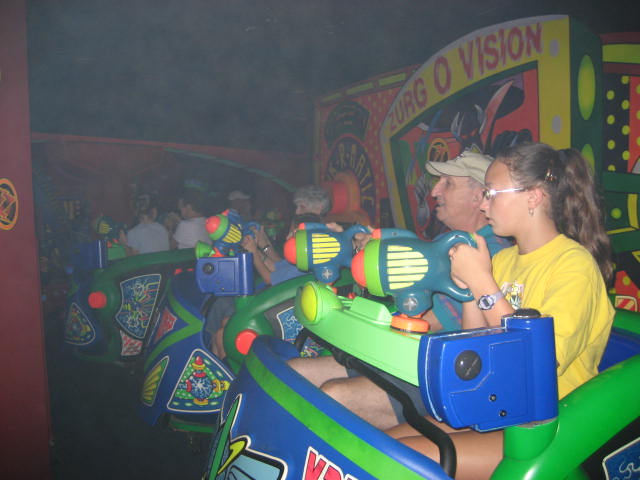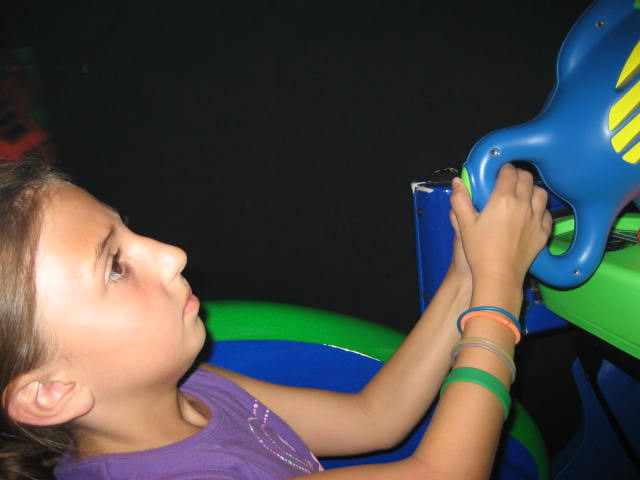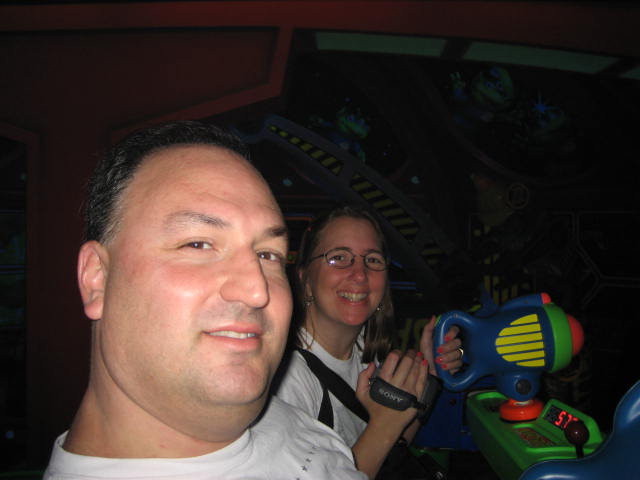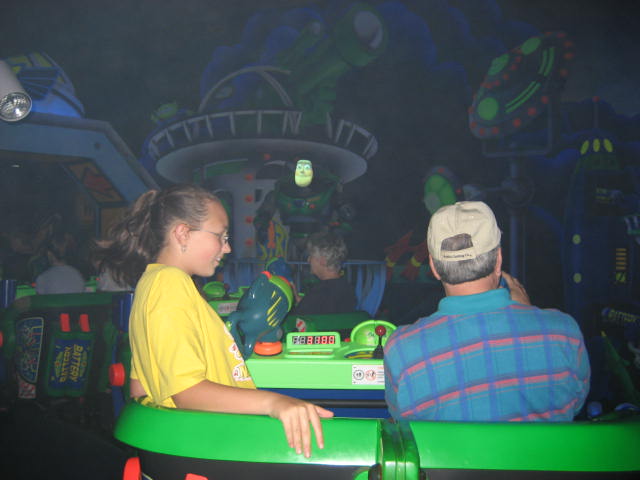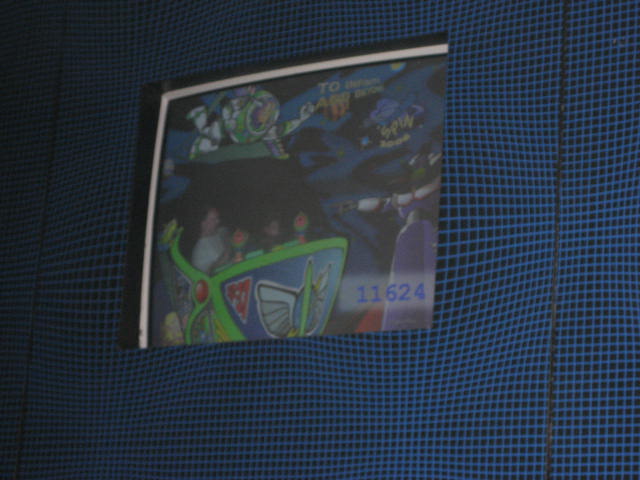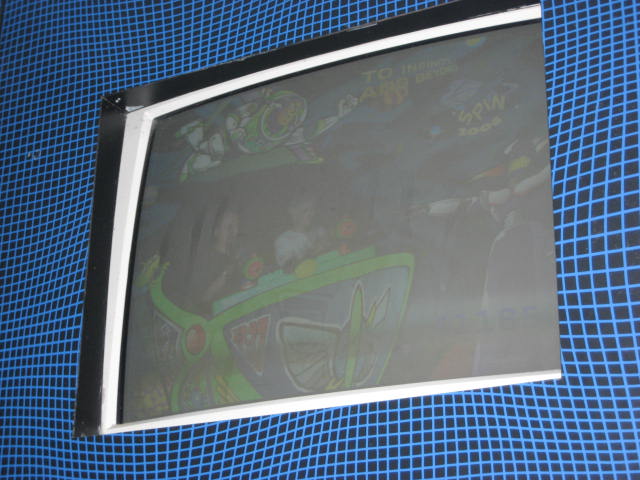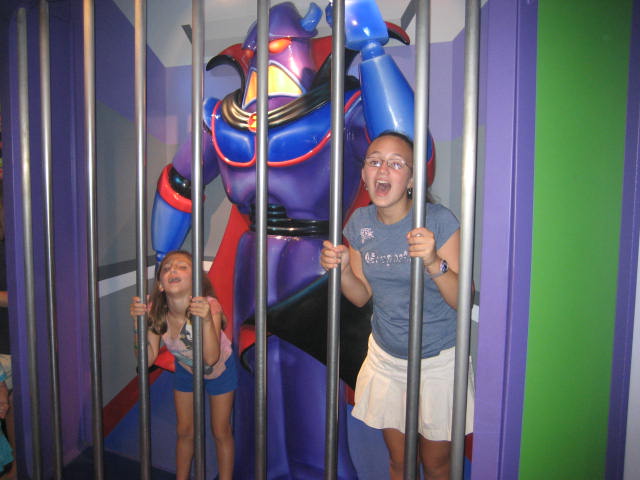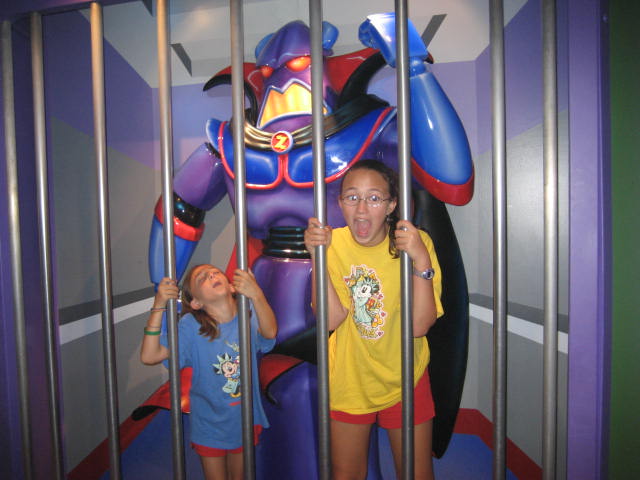 July 2005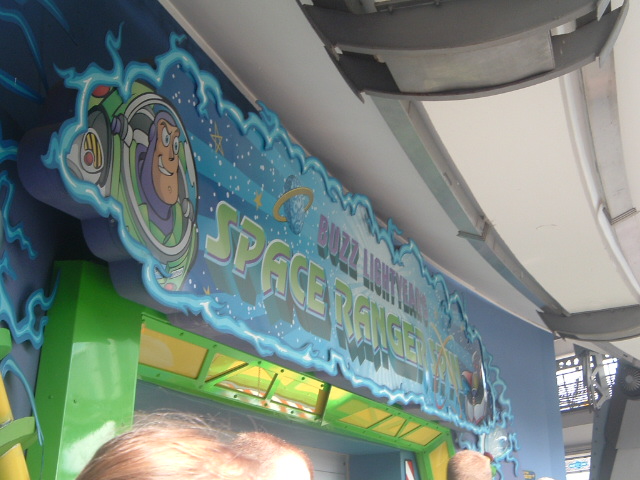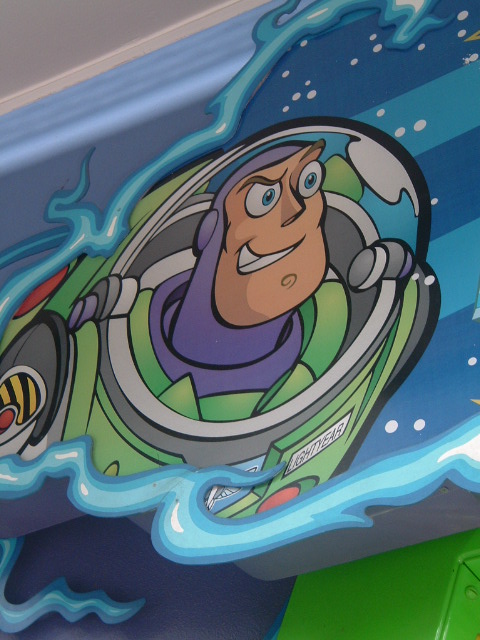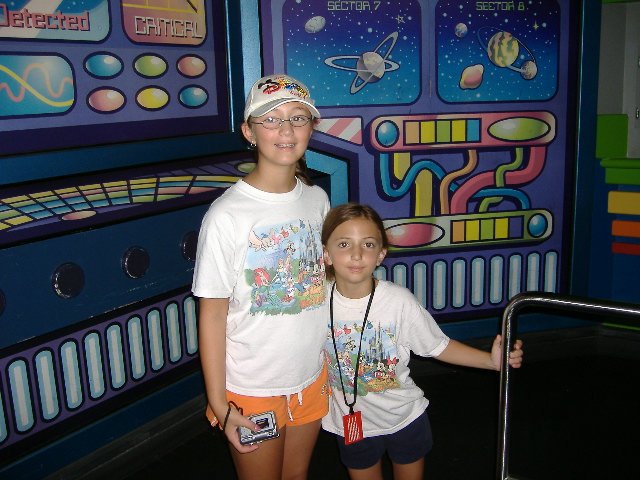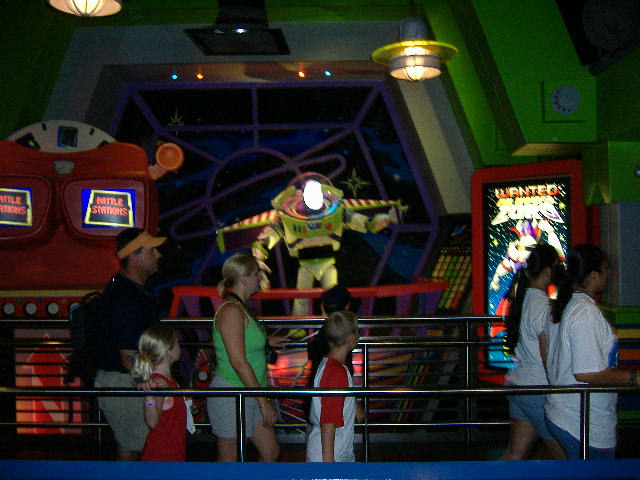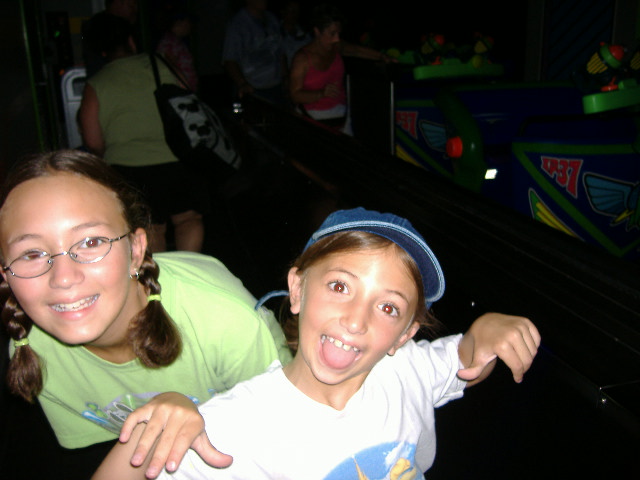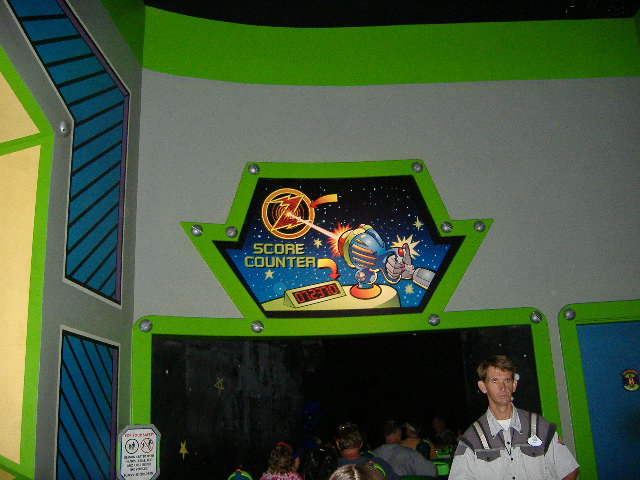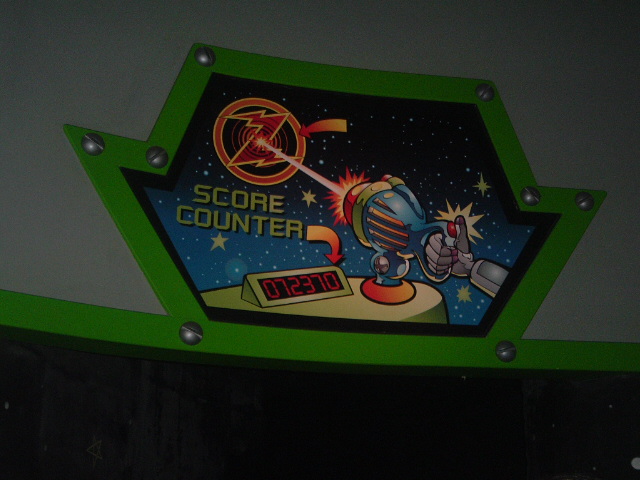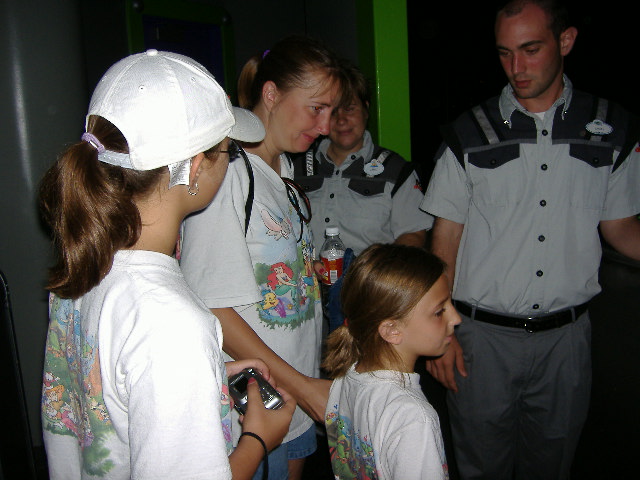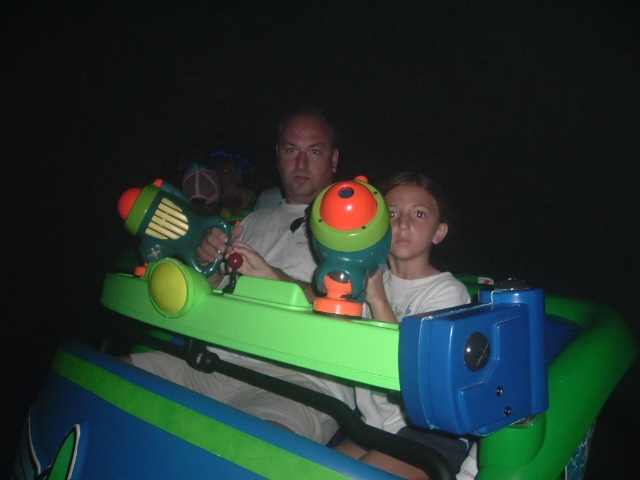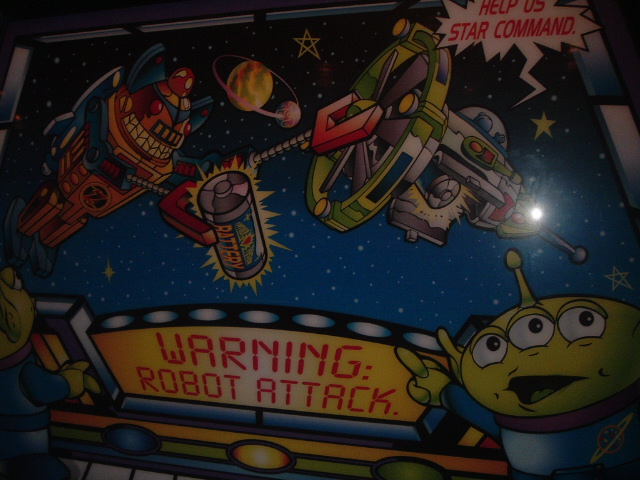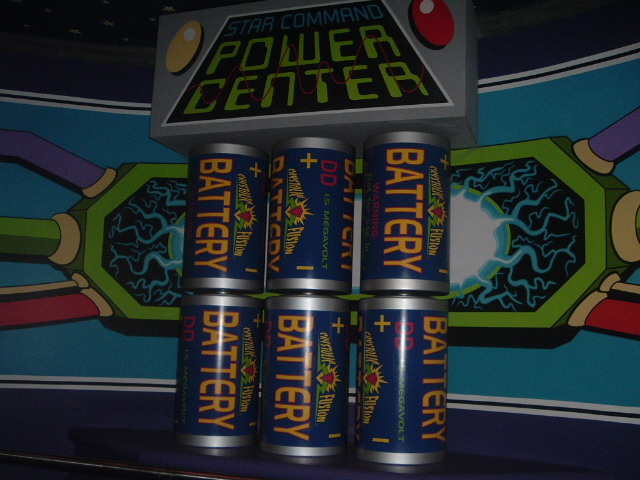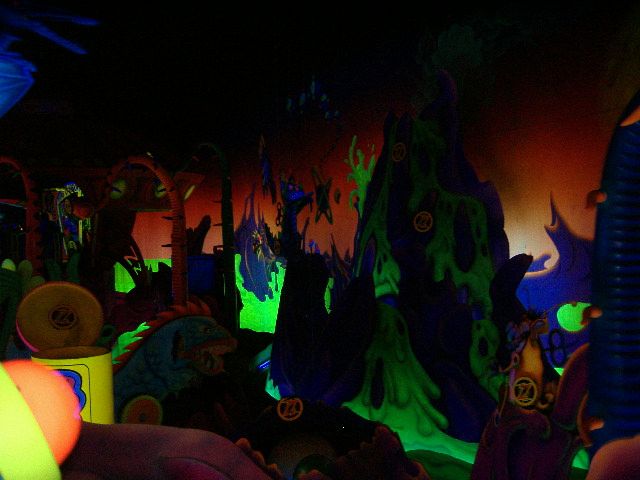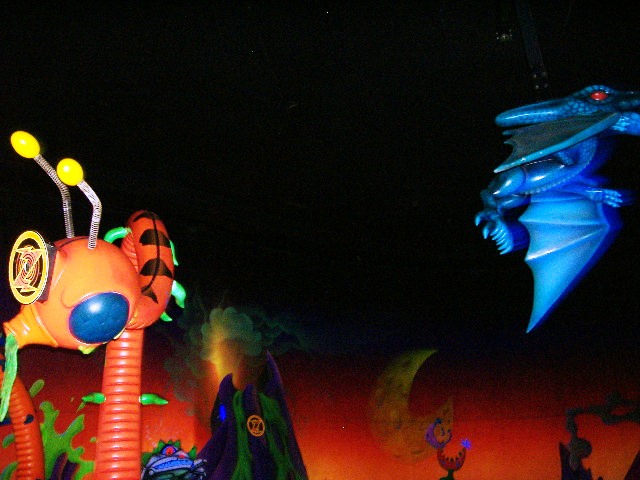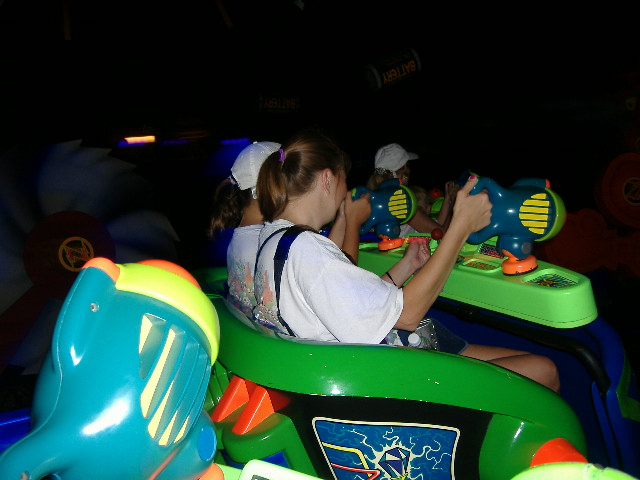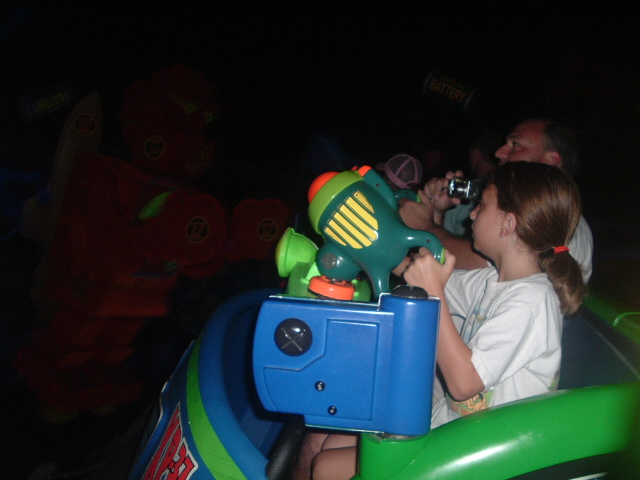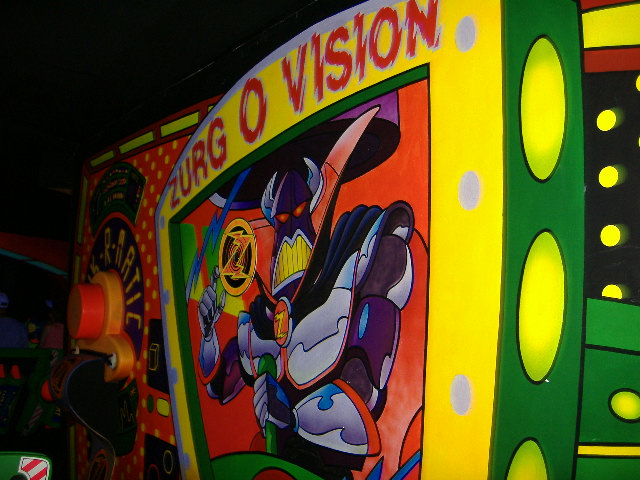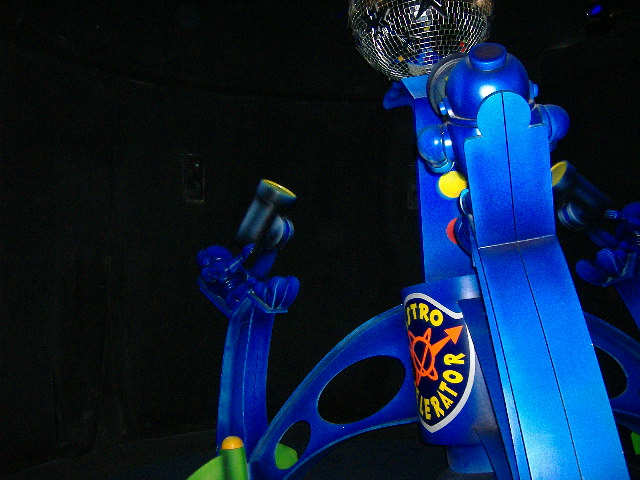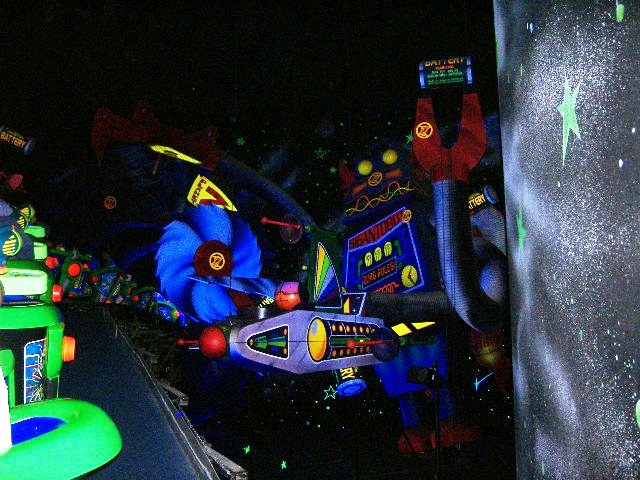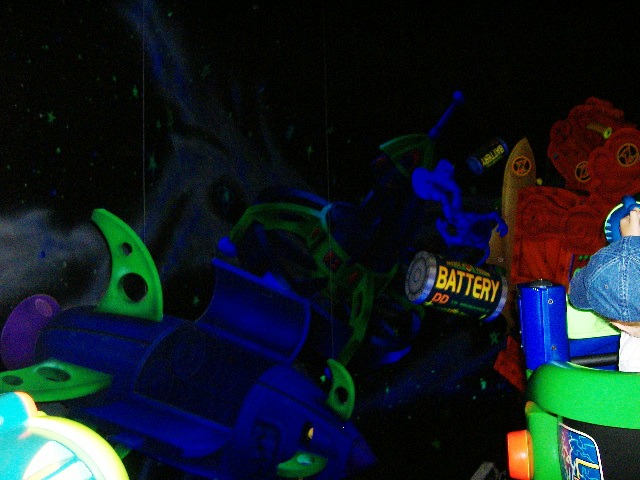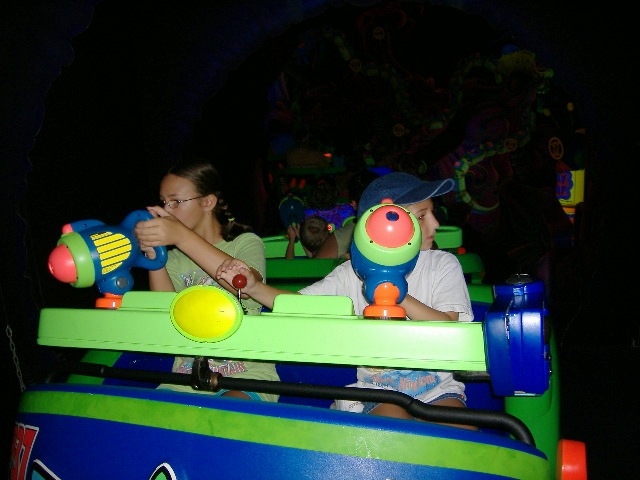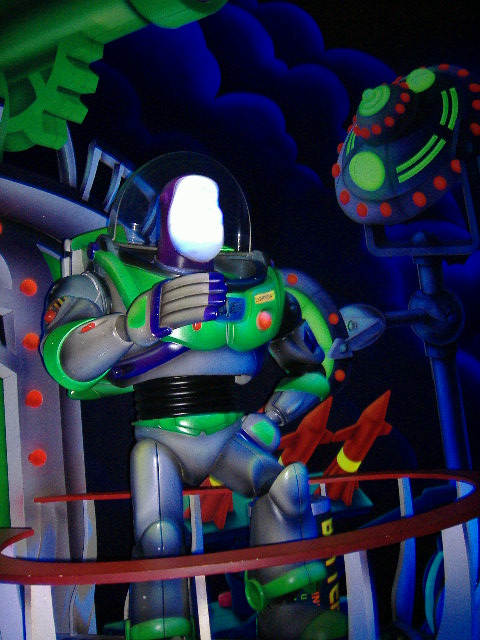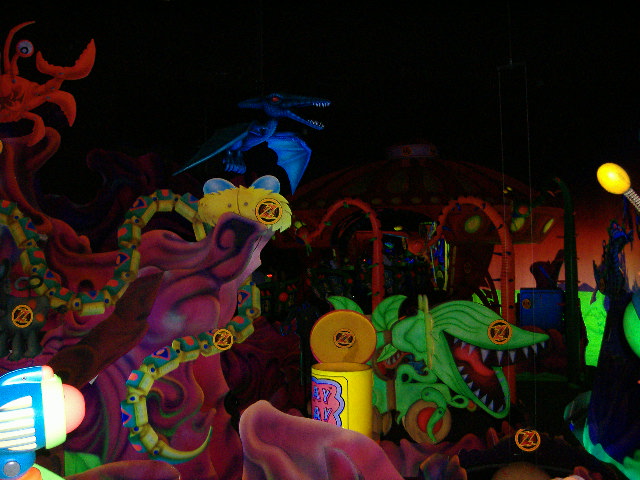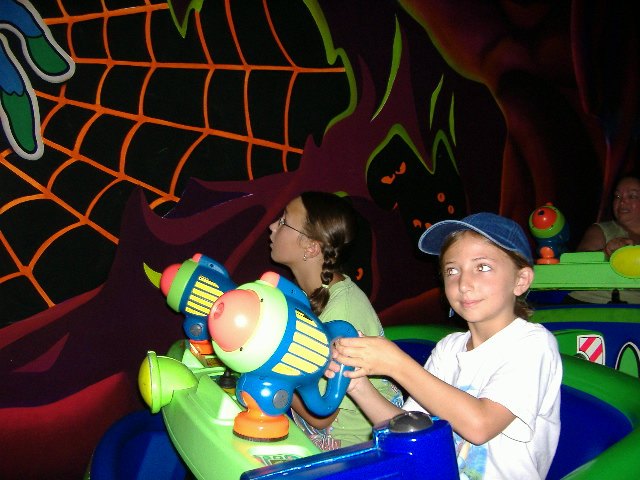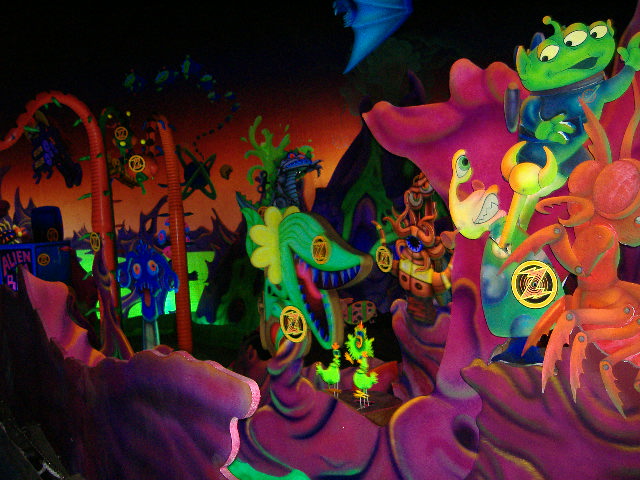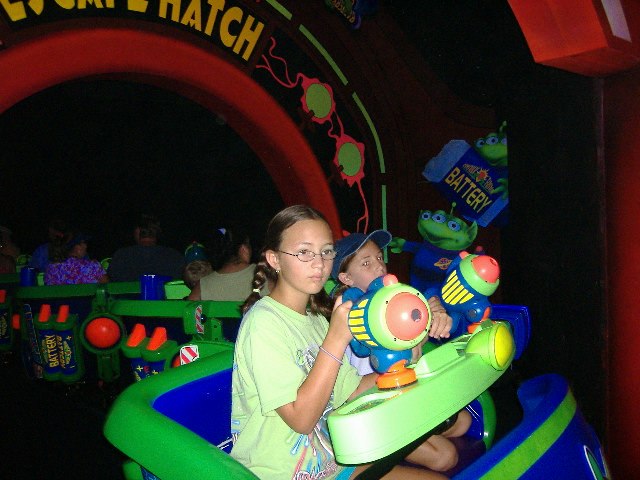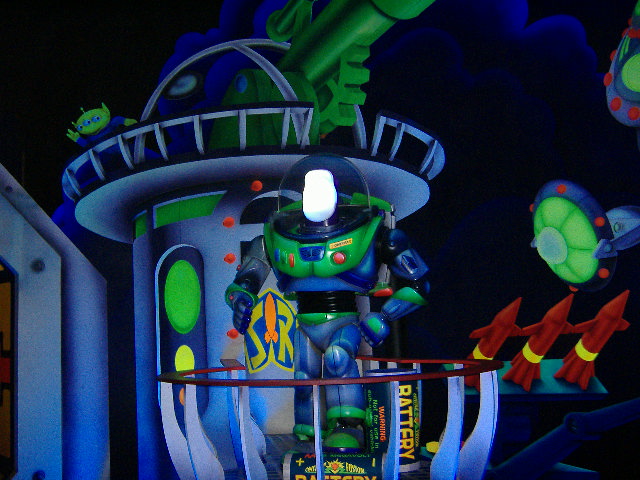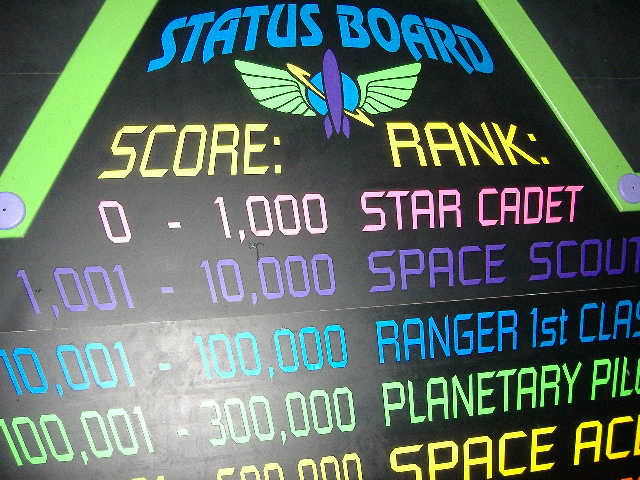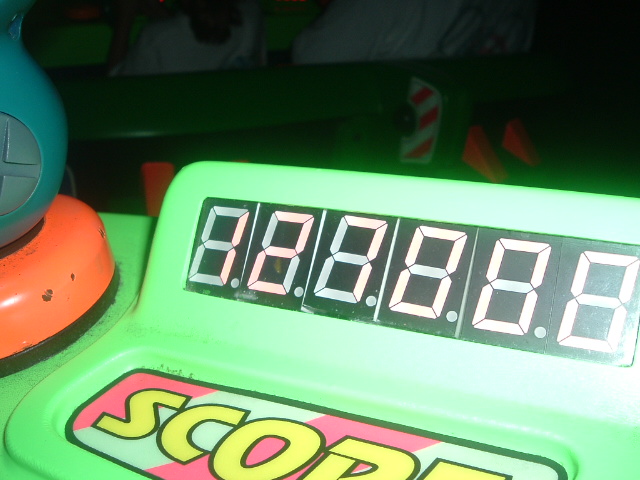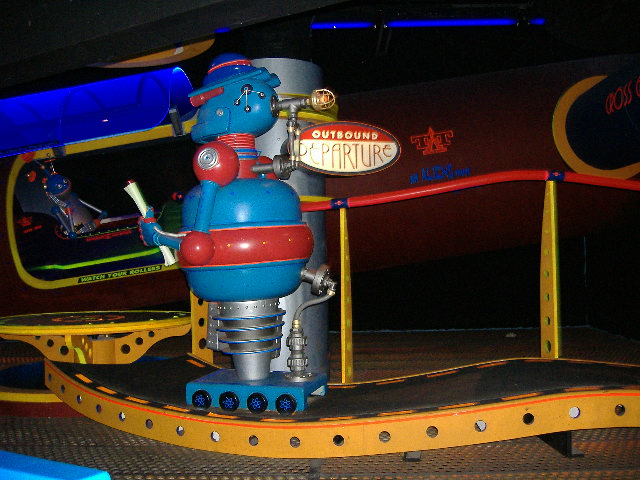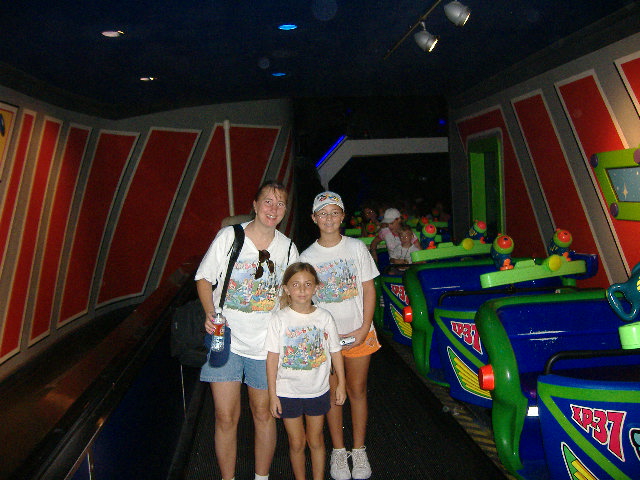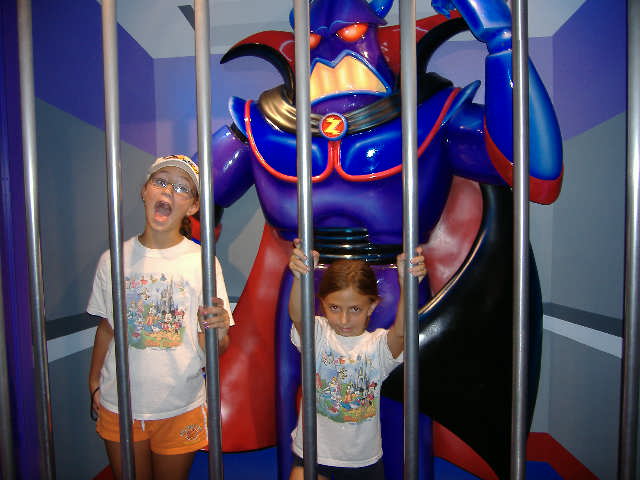 July 2004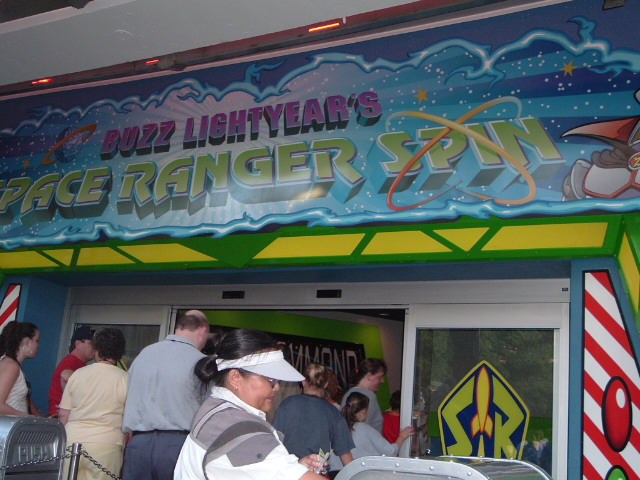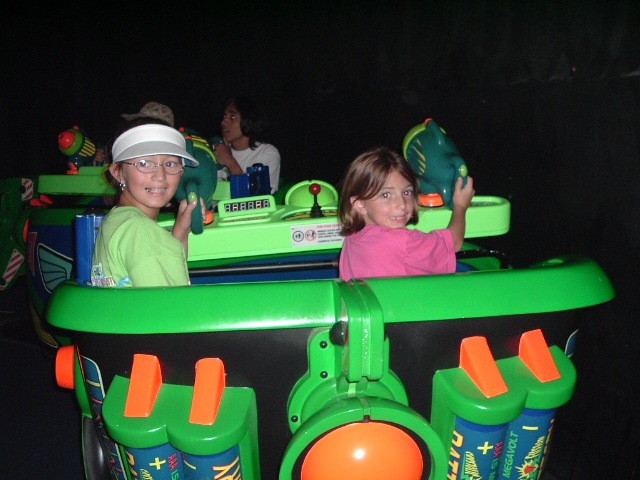 Here's a Suchart Sisters tip ~ Towards the end, in the room with the moving screen above you, that's the time to shoot. You'll get a ton of points!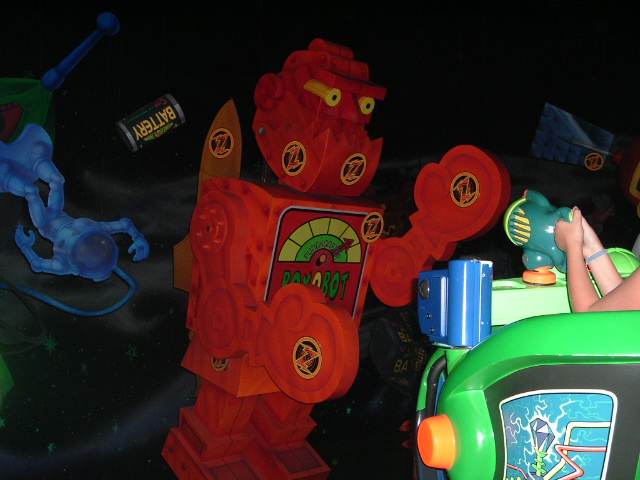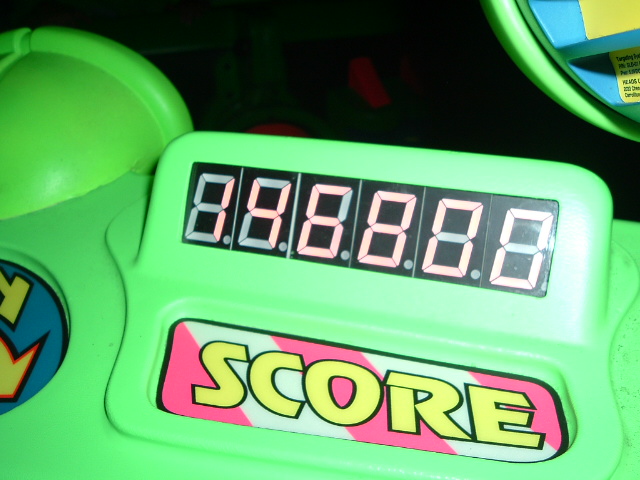 Watch your score rise as you zap the Zs!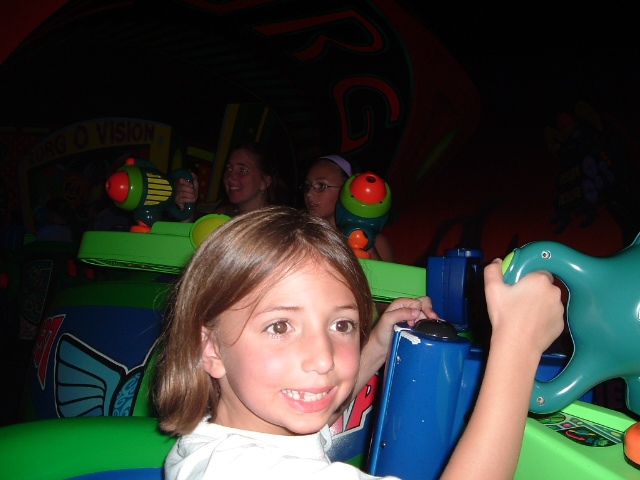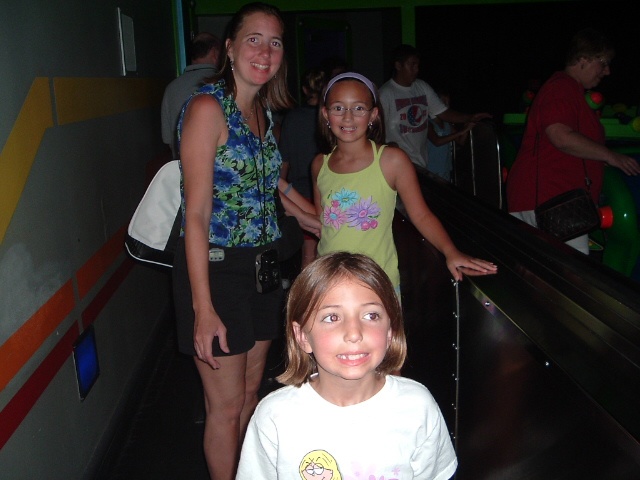 The Sucharts can't wait to ride Buzz!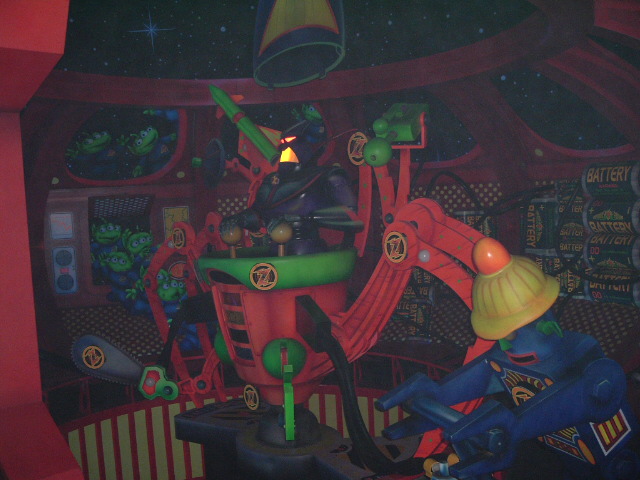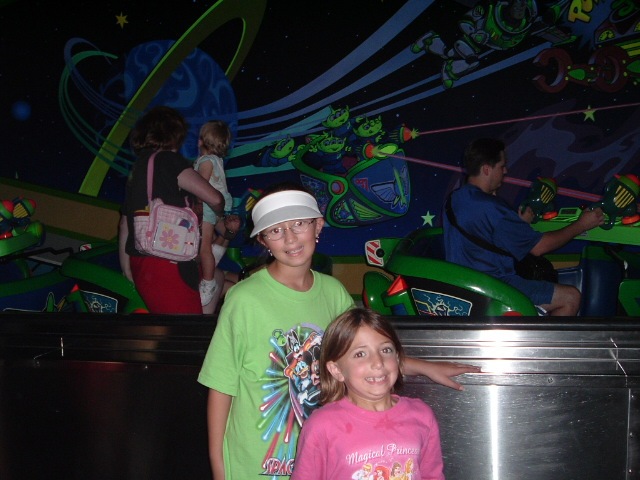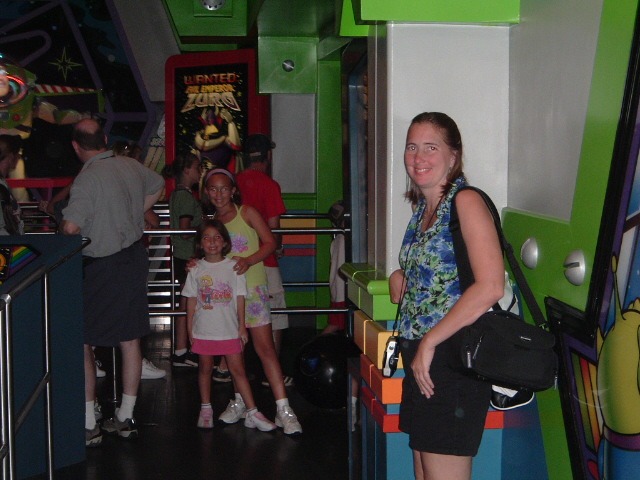 Make sure to look at all the cool stuff as you wait in line.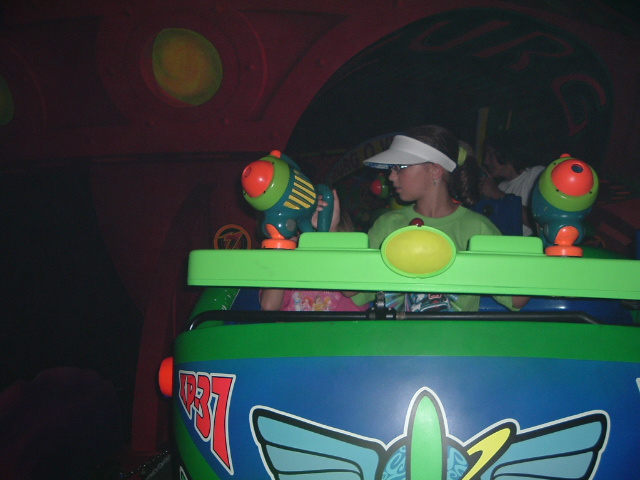 Use the lasers in front of you to shoot the Zs!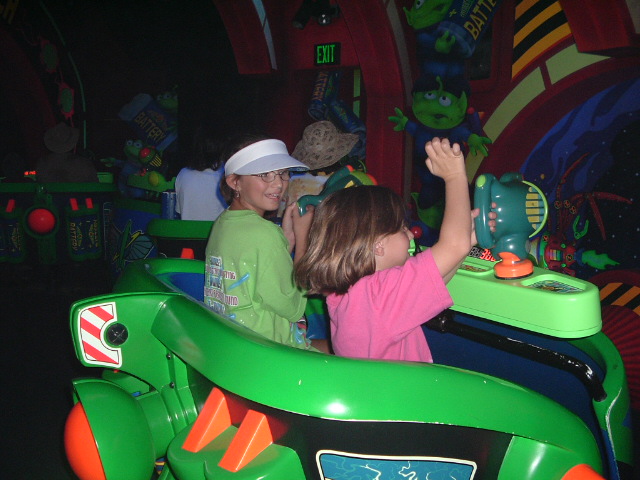 Press hard to zap the zs.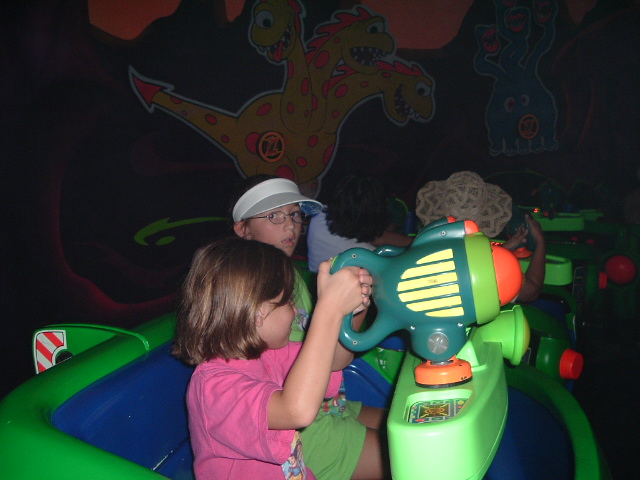 The more Zs you zap, the more points you get.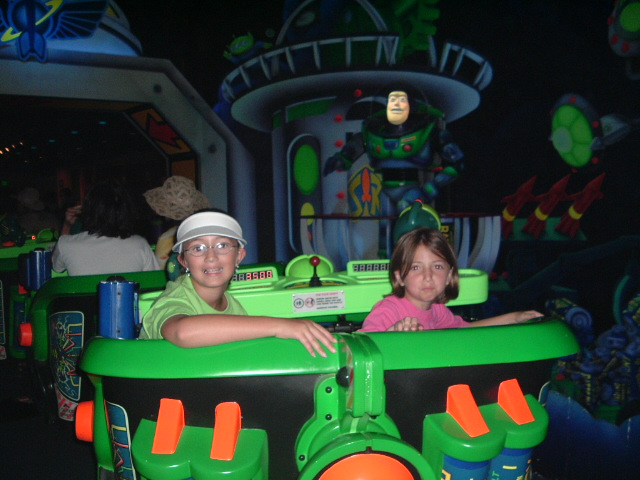 One of Courtney and Megan's tips is to check with a cast member for when Buzz will be taking pictures and signing autographs at the Galaxy Theatre near the Buzz ride.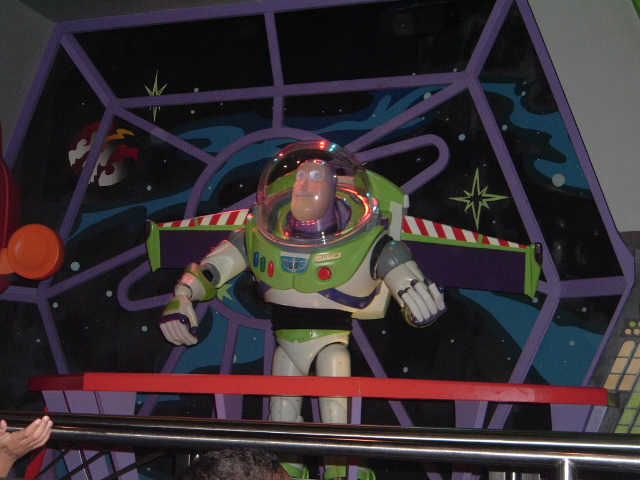 Buzz greets you as you wait in line!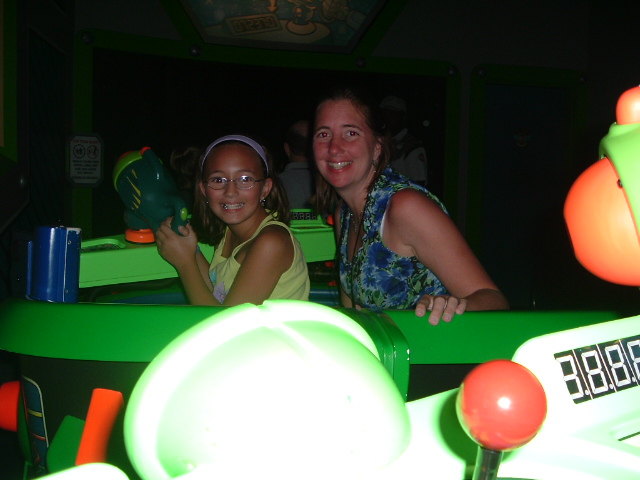 Courtney and Bonnie love Buzz Lightyear's Space Ranger Spin!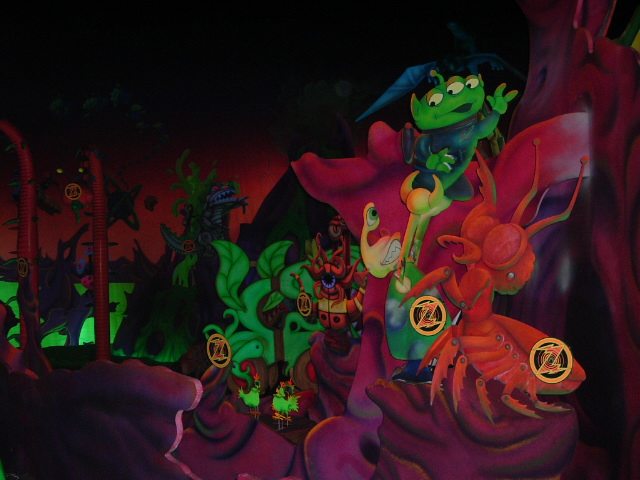 The moving Zs get you more points than the still ones.
Have any comments, questions, or need some help with Walt Disney World?